Prep roundup
Yokota athletes had a good weekend
---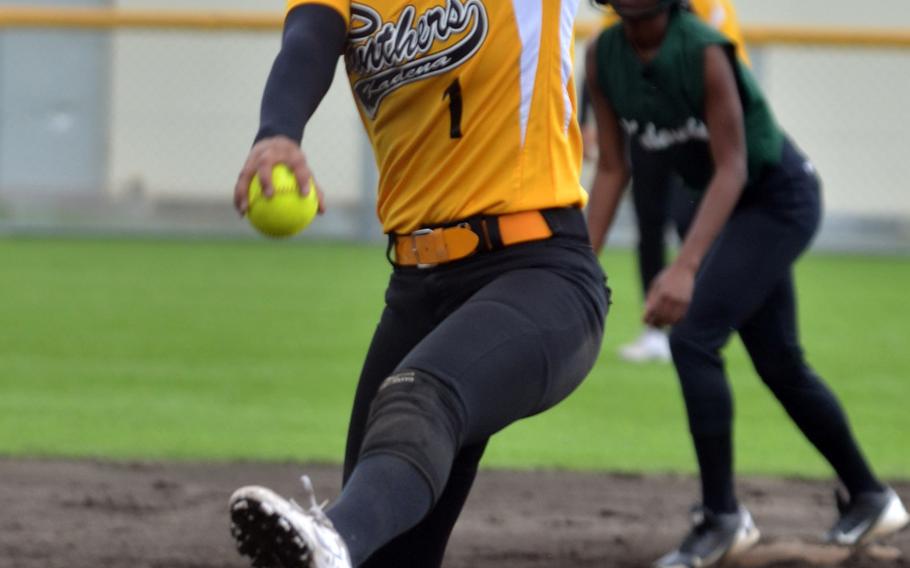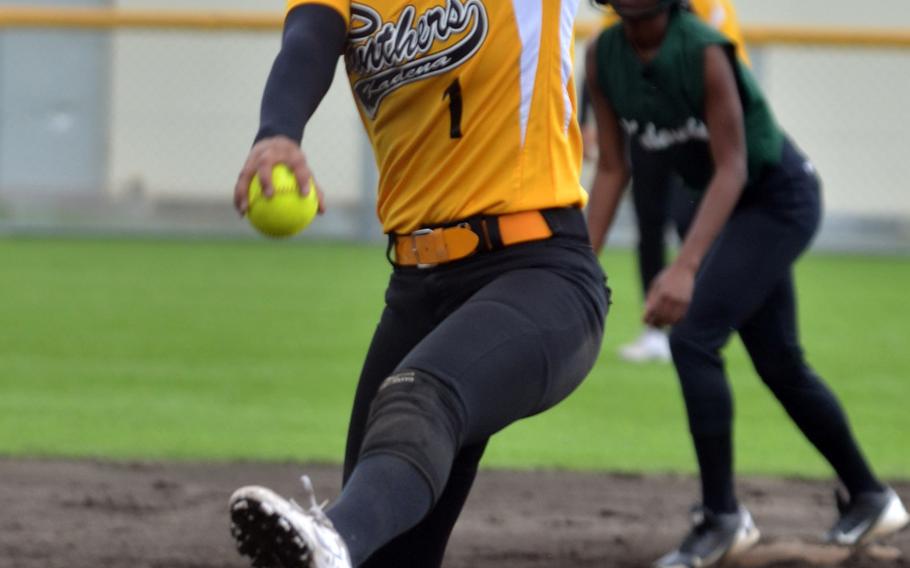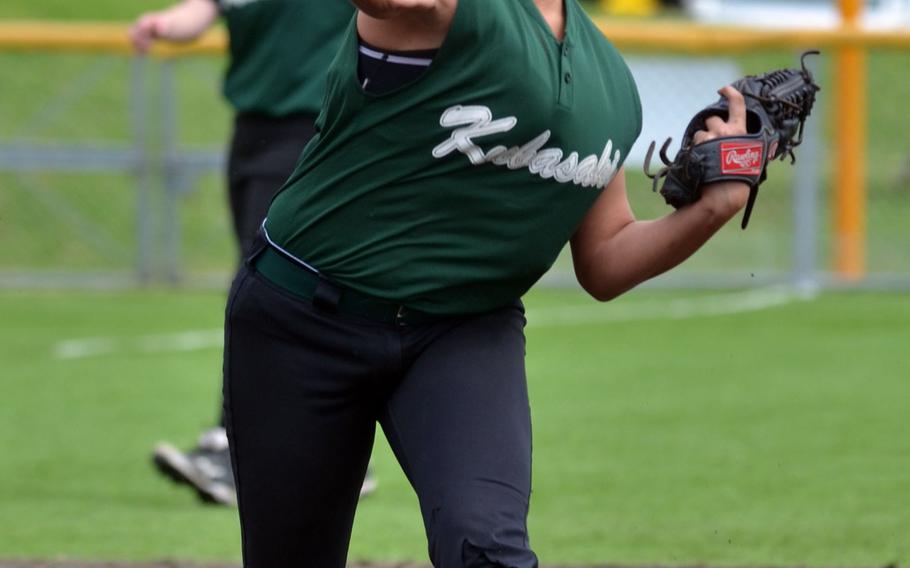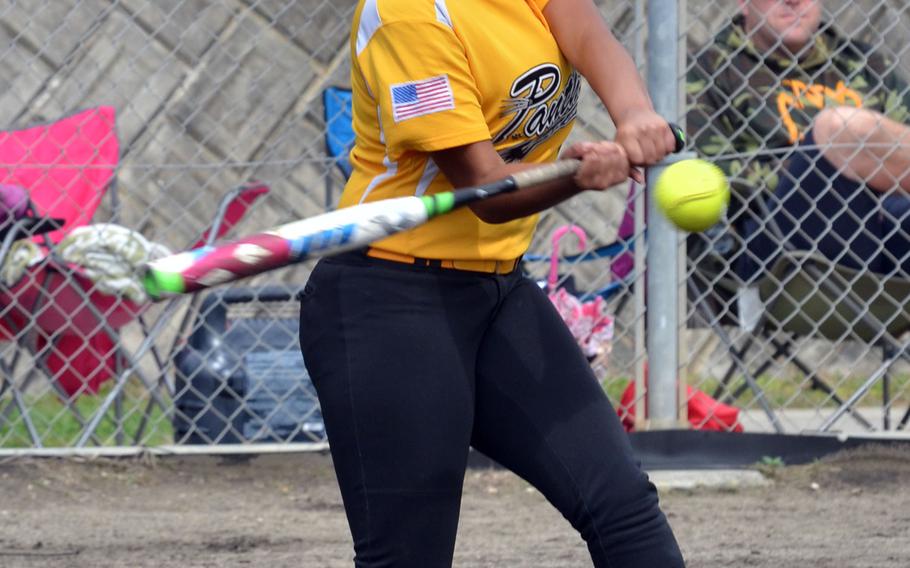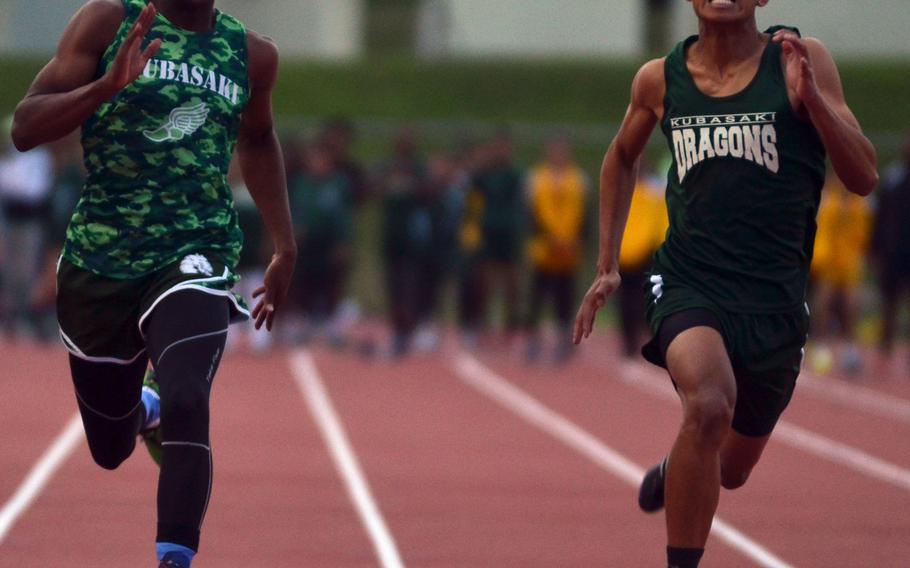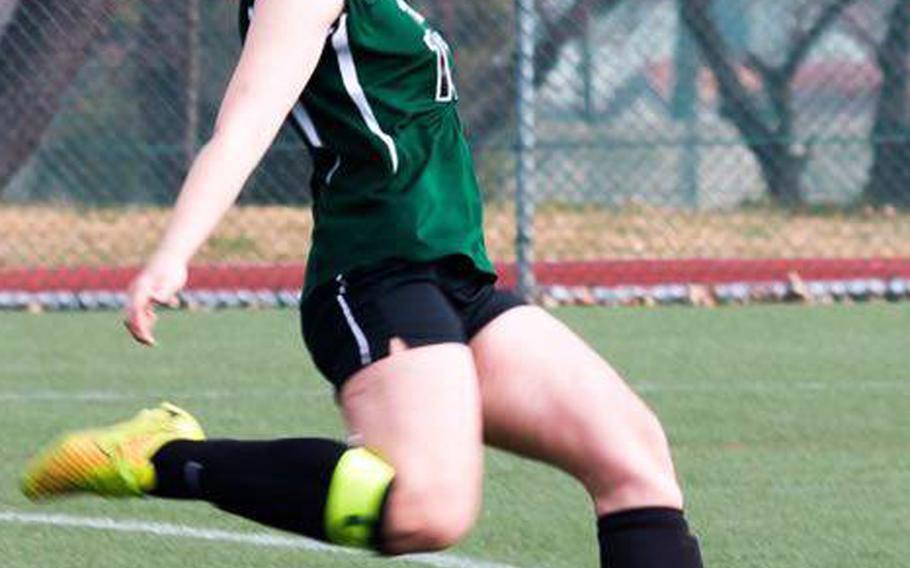 Christian Sonnenberg and Daniel Galvin weren't the only Yokota athletes to enjoy red-letter weekends to close out March on a high note, and each at the expense of E.J. King. Two underclassmen also took a turn in the spotlight.
Sophomore Regina Dukat getting four goals and four assists over Friday and Saturday to lead the Panthers to a two-match sweep at Sasebo Naval Base. Meanwhile, freshman Troy Barnes tossed a no-hitter against the Cobras.
"Gina had a big weekend," coach Matt Whipple said after Dukat posted four goals and an assist in Saturday's 5-0 win over King. On Friday, she assisted on all three Panthers goals in a 3-0 shutout.
Dukat, who has eight goals and five assists this season, had been playing mainly attacking midfield, but Whipple decided to experiment and put her at striker, a position she'd been wanting to play.
"It worked out well for us," he said. "We're starting to figure things out, who plays well and where."
The Panthers improved to 3-3 on the season.
Barnes, a freshman transfer from Arkansas, has joined senior Woody Woodruff as one paying immediate dividends off the PCS Plane.
Barnes went four innings, giving up two walks and striking out three, in his first start in Panther blue and gold, a 15-0 Yokota victory.
"We were blessed by the transfer rounds," coach Steven Ferch said. "Good things happen to good people in good communities. We got lucky."
Barnes is more a location pitcher than one who'll blow the ball by batters, Ferch said. "He has good accuracy, he throws strikes."
A no hitter could also be found on the softball diamond.
Though American School In Japan senior Allie Rogers gave up two runs and three walks, she struck out 10 and did not allow a hit to last year's Far East Division II runner-up Zama in a 13-2 win Thursday.
Macias becoming Samurai aceGarrett Macias continue to fire bullets for Matthew C. Perry baseball. Less than 24 hours after Barnes' gem, Macias got his second win in two starts for the Samurai, and at the Panthers' expense.
Macias, a sophomore, went four innings, gave up three hits and five walks while striking out seven in an 8-1 win over Yokota. In 12 2/3 innings, Macias has allowed six hits, five walks, one earned run and has struck out 27 batters with a 0.55 ERA and is batting .611.
Harrod helps Falcons softball go 3-0Senior pitcher Alexis Harrod helped Seoul American softball get off to a flying start, as the Falcons beat their three DODEA-Korea Division II opponents by a combined 50-2, each via three-inning mercy rule.
Harrod went nine innings, giving up four hits and six walks while striking out 21. She helped herself with two doubles and three RBIs in a 15-0 romp over Humphreys.
Wilson finds stroke for Kadena in comebackWith Kadena trailing 2-0 with two out in the fifth inning of Saturday's softball battle with Kubasaki, Briana "Ya Ya" Wilson stroked a three-run in-park homer to the gap in right-center to put the Panthers ahead to stay, then added a two-run seventh-inning double.
The Panthers won 8-3, leveling the season series with the Dragons 1-1. Kubasaki won the opener 11-9 on March 18. "I needed to get it together, try not to think about it mentally," said Wilson, who struck out in her first at bat. When she hit the homer, "I saw the win," she said. "It got us hyped up and gave us confidence."
Norton, Lowery on target for ZamaEntering the season, Zama boys and girls soccer could have been forgiven for fretting about replacing the Pacific's leading goal scorers, Malik Wilkes and Megan Hurley.
Not to worry, though, as senior Zach Lowery and sophomore Rachel Norton have ably filled those shoes, Lowery scoring 16 goals and Norton 15 in six matches each. The Trojans boys are 4-1-1 and Zama's girls are 6-0.
"She's a critical part of our offense," said girls coach Manny Duarte, adding that his team is trying to diversify with Hurley gone. "She's been very important this season."
While Duarte admitted to concern at season's start, boys coach Marc Norton – Rachel's father – said he felt confident in moving Lowery up front and getting Jarrek Cruz in via transfer from Humphreys, along with sophomore center-mid Aoi Bivins.
"It allowed us to move players around to where it's a better fit," Norton said.
Osan girls, Seoul boys win twiceAndrea Carandang got five goals and Kevin McGuire six to power Osan's girls and Seoul American's boys to two match wins each in Saturday's DODEA-Korea soccer jamborees.
The Cougars opened by blanking Daegu 8-0, then handed Seoul American's girls their first loss, as Carandang scored with just two minutes left in a 1-0 win. McGuire scored twice in a 9-1 Falcons boys win over Osan, then four more times as the Falcons blanked Humphreys 8-0.
Francis sister-brother pair sizzle in sprintsFor senior Kaelyn and sophomore Mahlik Francis, track sprinting is a family affair, if their times in Okinawa's season-opening track meet on Friday are an indicator.
They each won the 100 and 200 sprints and anchored their respective 400-meter relay teams to victory. Kaelyn's 12.46 time in the 100 was just .2 seconds off the northwest Pacific record held by John F. Kennedy senior Regine Tugade.
Her brother thinks 11.9 is possible for Kaelyn. "She's been training all year," Mahlik said, adding he sees big things for them at Far East in May. "If we could both be on top for Kubasaki, win some medals and take home the banner, that would be great."
Twitter: @ornauer_stripes
---
---
---
---