Winkler rushes for 3 TDs, gives Yokota shot at winning season
by
Dave Ornauer
October 16, 2017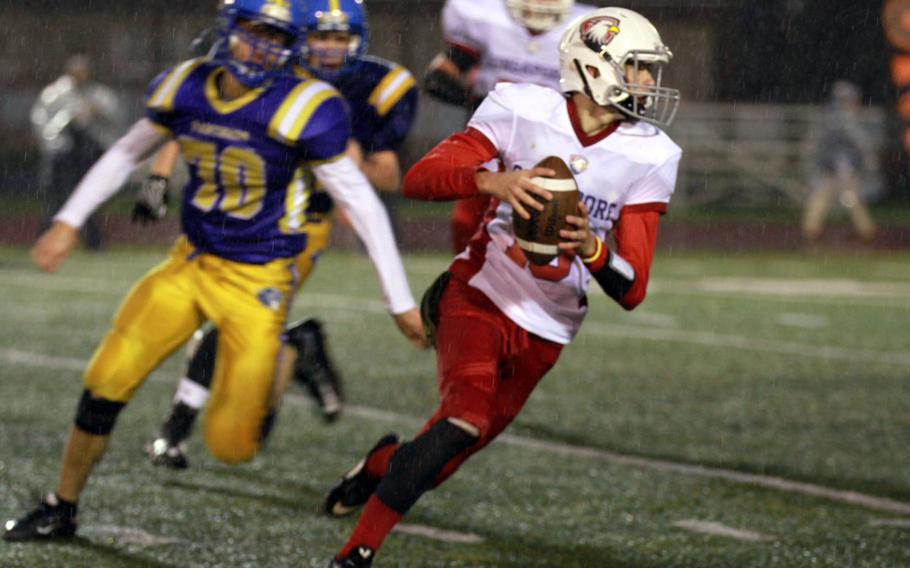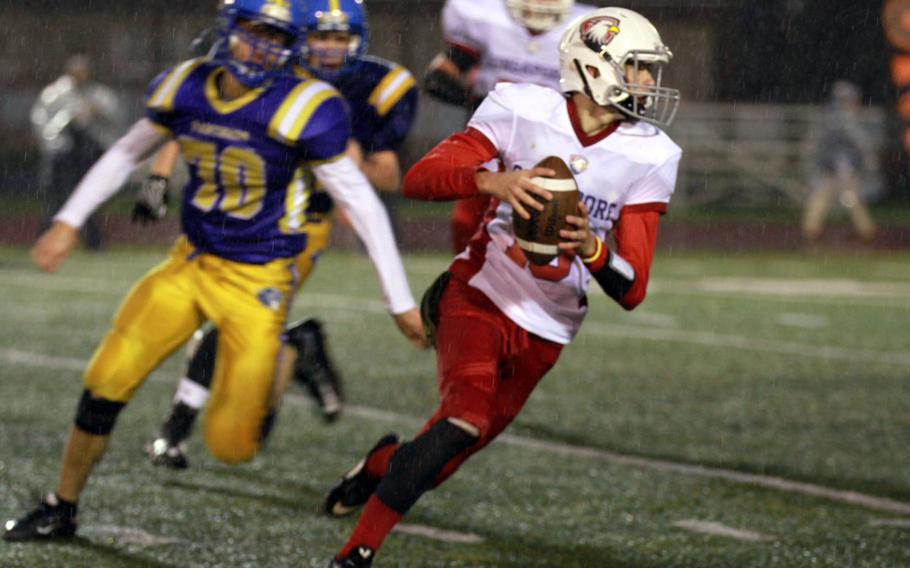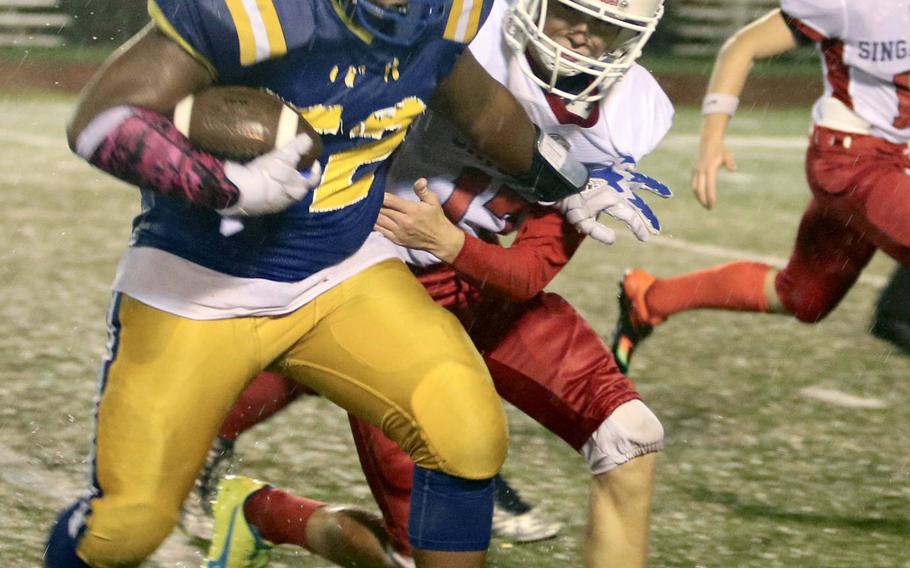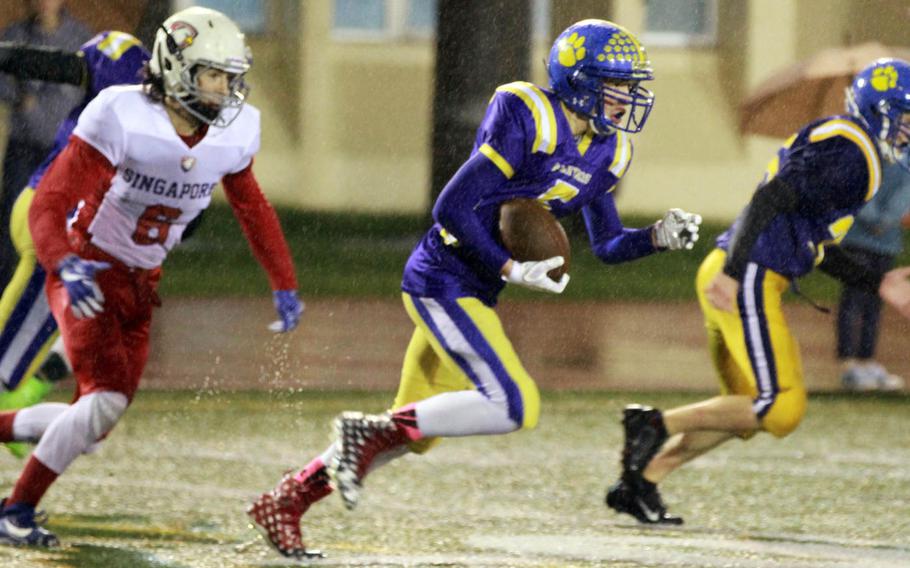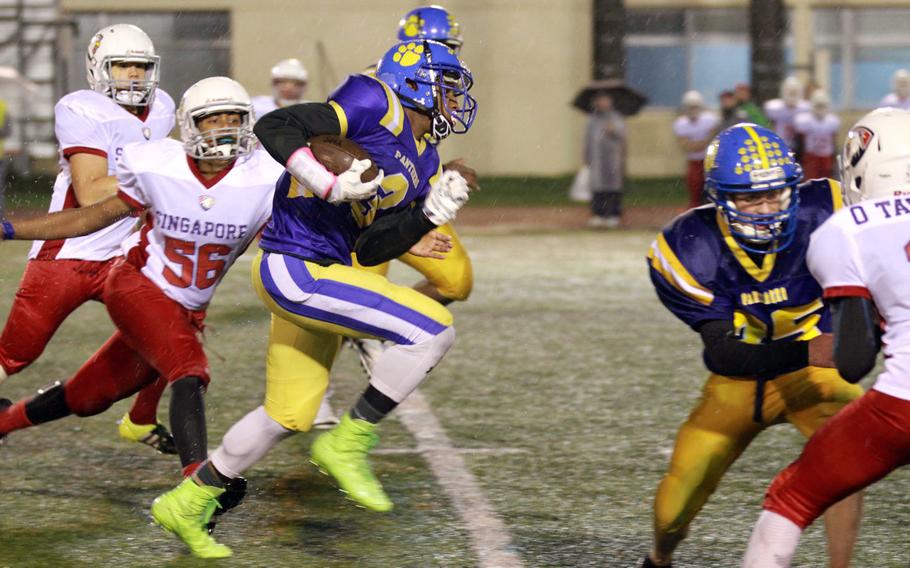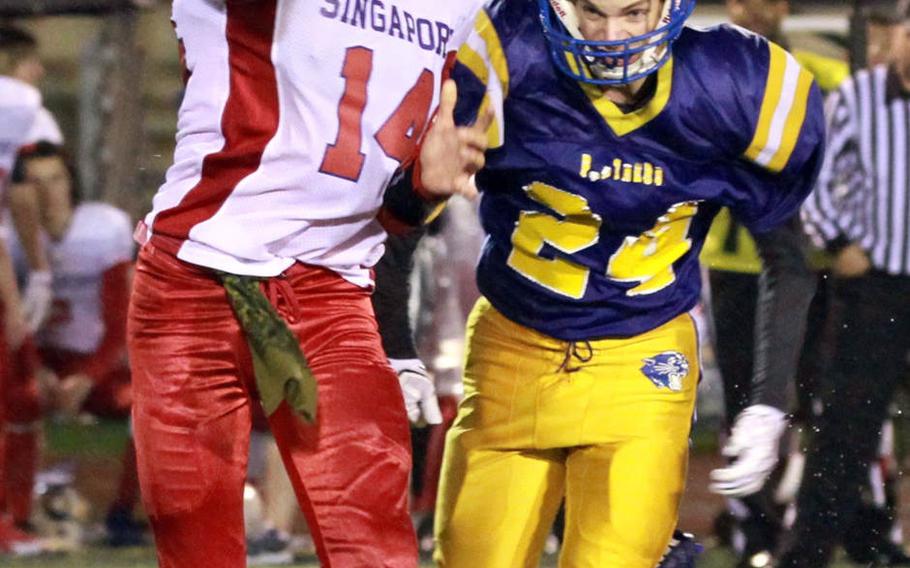 YOKOTA AIR BASE, Japan – Jack Winkler's three rushing touchdowns on Monday helped give Yokota a chance at winning season.
The junior fullback scored on runs of 1, 8 and 28 yards, finishing with 71 yards on seven carries as the Panthers beat Singapore American 25-6, improving to 3-4 this season. Yokota can level its record with a win Friday at Zama American.
"Jack's really come on as a runner" over the course of the season, Panthers coach Tim Pujol said after extending his DODEA-Pacific record with his 141st coaching win. "He's tough. He's a slasher. He runs very well between the tackles."
"I couldn't be prouder of how well the line played," said Winkler, whose father is Brig. Gen. Michael Winkler, 5th Air Force vice commander. "They gave it 100 percent. We couldn't have the success that we do without the play of the line, and they did great."
It was the first time Yokota and Singapore have met on the football field. The Eagles are comprised of the best players gleaned from the Singapore American Football League's regular-season Oilers and Vikings.
The Eagles annually travel to various countries to play other American teams. This season's tour of the northwest Pacific rim concludes Friday with a game at American School In Japan.
In a game played in drizzle throughout, Yokota's ground game piled up 341 yards on 39 attempts, and the Panthers' offense outgained the Eagles' 408-216.
Winkler also caught two passes for 24 yards and had an interception. Kishaun Kimble-Brooks paced the Panthers with 204 yards on 15 carries, the bulk of that coming on two runs of 56 and 45 yards. Jalen Harrison added 114 yards on eight carries. Ethan Gaume also had an interception.
Yokota held a 25-0 lead after three quarters, then the Eagles picked up some steam. Daniel Moritz scored Singapore's lone touchdown, a 1-yard run, set up on a 65-yard gainer by Max Monage. Kenzo Szerdahelyi had a fumble recovery and an interception for the Eagles.
ornauer.dave@stripes.com Twitter: @ornauer_stripes