Well-rested Edgren debuts with rout of Daegu
by
Dave Ornauer
October 6, 2018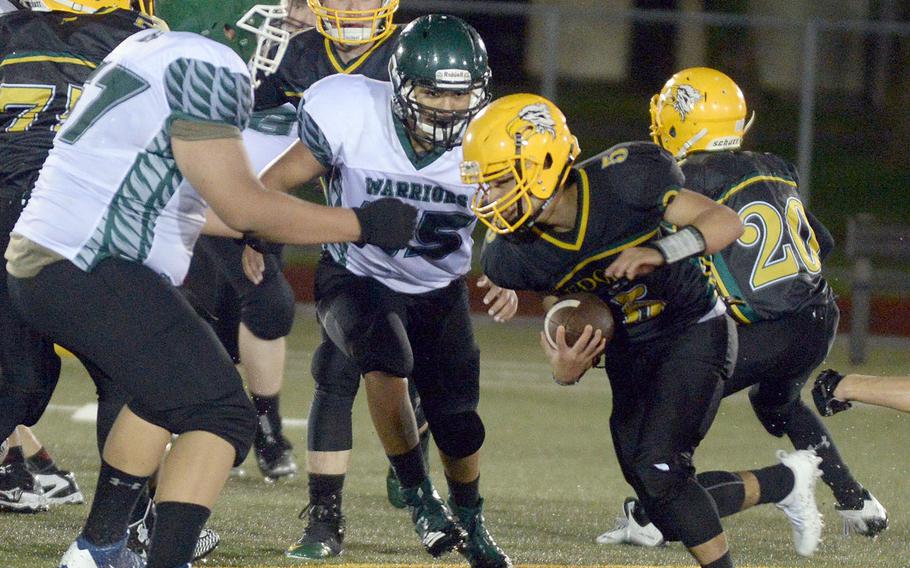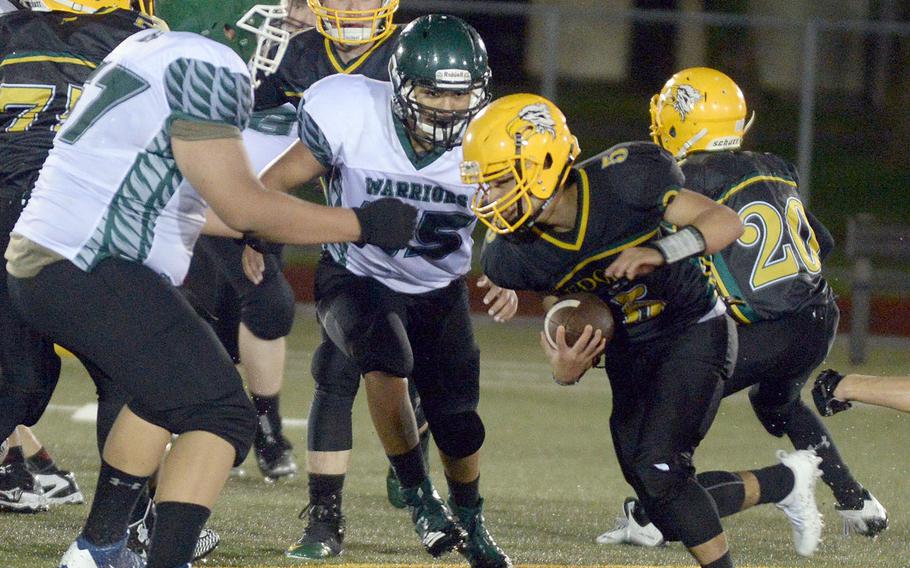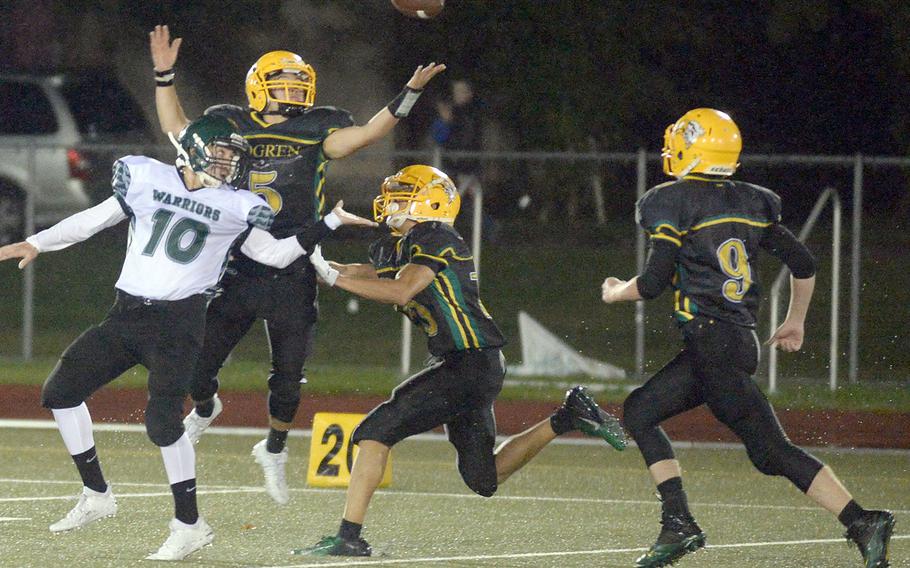 MISAWA AIR BASE, Japan – They were hoping to just be competitive in Saturday's long-delayed season opener.
Coach Jeremy Sanders said he and his Robert D. Edgren football team didn't expect to come away with a runaway victory.
Quarterback Raphael Lykins, receiver Anthony Nelson and tailback Douglas Tankey each scored two touchdowns as the Eagles routed the Warriors 50-0 in a game called just minutes into the second half by coaches agreement when Daegu ran low on players.
"It was impressive," Sanders said. "For it to be our first game, it was really shocking."
This was an Eagles team that almost wasn't. Back in August, the team was practicing with just 10 bodies and was struggling to find players to beat a deadline of Aug. 31. Otherwise, the team would have been shut down for the season.
Edgren did come up with enough for an 18-man roster, and players such as Lykins, a senior, said he was proud of how the team came through in its first on-field test.
"Most definitely," Lykins said. "I was nervous in the sense that this team is really young. I'm very proud of the team."
In a game played in on-and-off rain, Lykins rushed for 116 yards and two touchdowns on 14 carries and was an economical 3-for-4 passing for 91 yards, including touchdowns of 37 yards to Nelson and 59 yards on a tipped ball to Bradley McCollum.
Nelson racked up 180 all-purpose yards on three touches, including an 85-yard kick-return touchdown to open the second half. Tankey ran 12 times for 96 yards.
Edgren's defense held the Warriors to 25 yards on 17 plays with two first downs and recovered three fumbles.
"We wanted to gauge what (Daegu's) tendencies would be, how they would react to us," Sanders said. After Edgren's first series in which it went 60 yards on five plays in 1:23 to score, "we saw that we had more speed, and (thanks to) that plus our conditioning, we took advantage."
The Warriors (1-2) brought just 15 players – Edgren also had 15 in the lineup – and Daegu left behind its three senior captains and other players either injured or taking SATs. Freshman Jaden Nava started at quarterback for the first time.
"We had people playing positions they weren't used to," Daegu coach Blake Sims said. "It's hard to execute in a situation like this."
Edgren plays at 7 p.m. Friday at Yokota, while the Warriors host Osan at 6 p.m. Friday.