Warriors' ground game too much for Cougars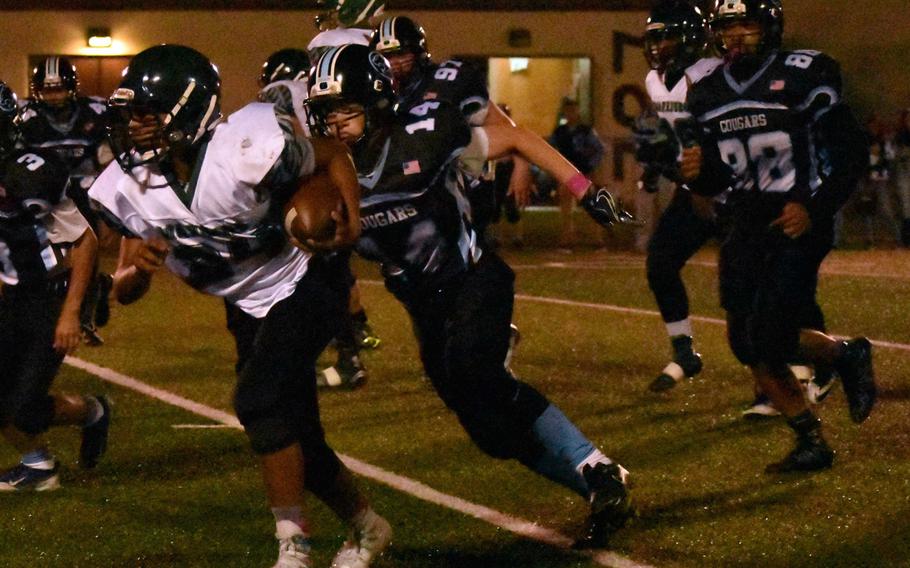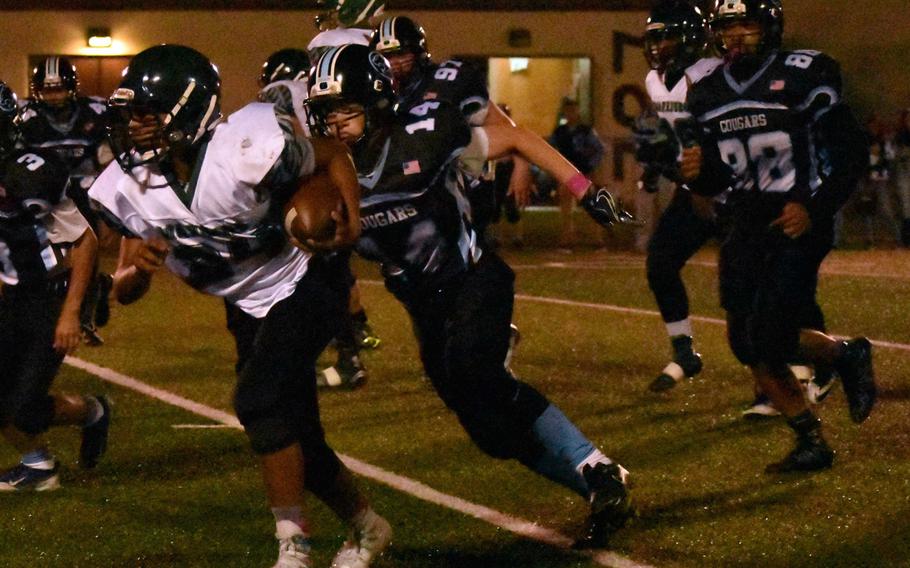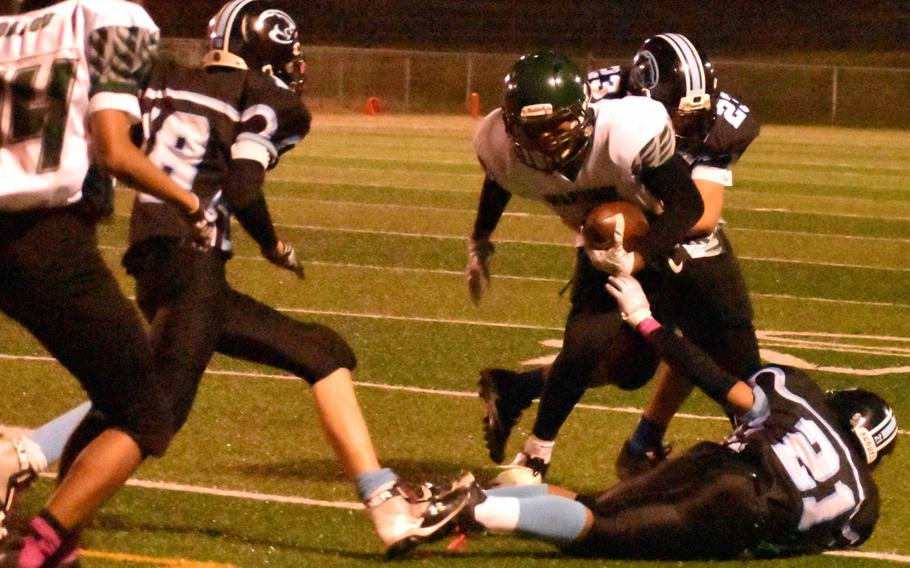 OSAN AIR BASE, South Korea – A strong rushing game proved to be the difference maker as Daegu won in its first road trip to Osan in three seasons.
Bishop Fields and Javeon Bell combined for 340 yards and two touchdowns, Mike Martinez accounted for two more scores and the Warriors ran for 365 yards on 47 carries in a 26-8 win Friday at Cougars Field.
"That was the difference," Warriors coach Blake Sims said. "And our defense really shut them down" until the final play when the Cougars broke the shutout.
Daegu got off to "a little slow start," Sims said of the first couple of quarters, which he said could be traced to the Warriors having a bye week since their last game. "But it ended up good in the second half."
Fields had team highs of 185 yards and 25 carries, while Bell added 155 yards on 17 attempts.
Isaiah Conlan threw to Coryn Rogers for the Cougars' lone touchdown on the game's final play. Conlan was 6-for-8 for 121 yards, while Jesse Davis had 80 yards on just four carries for Osan.
The Cougars close their season with a Saturday home game against a Humphreys second-tier team, with kickoff at 1 p.m. Daegu hosts Humphreys at 6 p.m. Friday in what is a de facto Division II semifinal.
Humphreys, which beat Daegu 40-8 on Sept. 2, needs but to win or lose by 19 points or fewer to secure host rights to the D-II title game.
If Daegu wins by 20 or more, more tiebreakers come into play. Defending champion Matthew C. Perry is due to visit for the D-II title the weekend of Oct. 27-28.