Underclassmen rise, capture 1st Okinawa district singles tennis titles
---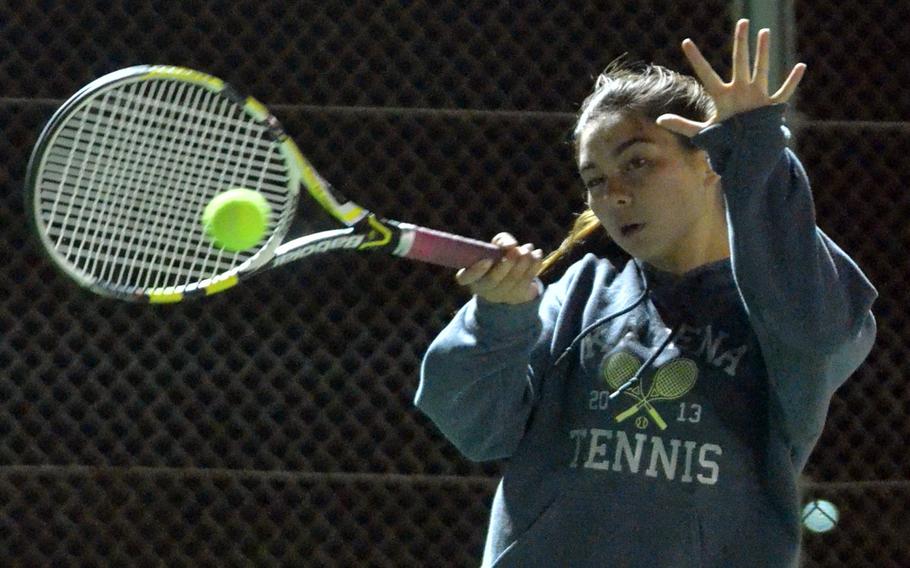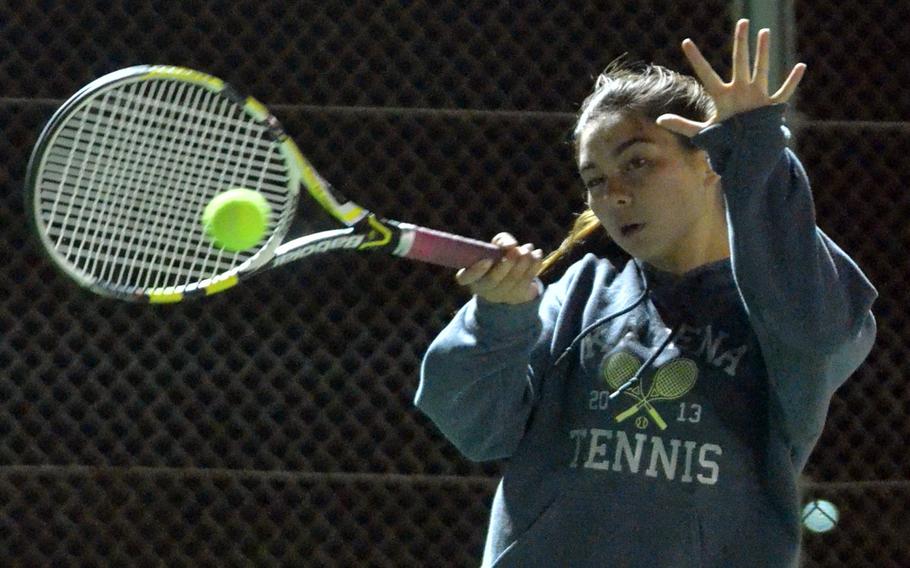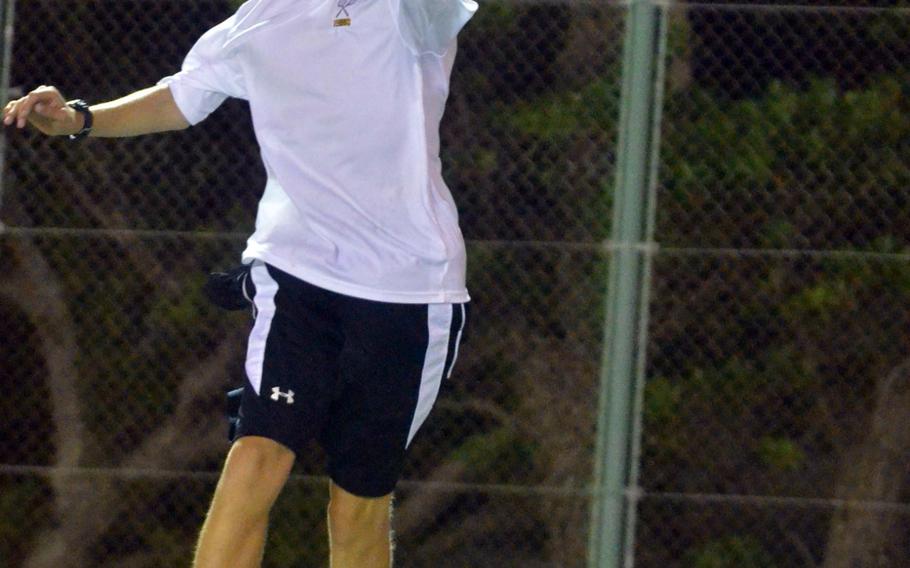 KADENA AIR BASE, Okinawa — Could having an outgoing freshman capture the girls singles gold in the Okinawa district tennis finals become old hat for Kadena?
Maddie Howard became the second to accomplish the feat in as many years, rallying past Haley Agra of Kubasaki 4-6, 6-4, 6-2 to win the girls singles title Wednesday at Kadena's Risner Tennis Complex.
Sophomore Shaun Freeman had an easier time taking down Kubasaki's Adam Sami 6-1, 6-1 for boys gold.
"I needed to do better, so I started getting my serves in more, and my backhands were getting in better," Howard said of her comeback.
Her win came almost a year to the date that Lily Oliver won the Okinawa singles as a freshman, months before she transferred to the States. Howard is due to leave soon as well.
"Not a good thing. Who's going to replace her?" said Kadena coach Amie Woo, half-jokingly.
Both Howard and Freeman played three singles matches Wednesday, the most they have played in one season. All the matches except the finals were played in eight-game pro sets. Freeman allowed just four games to his three foes; Howard had a tougher time, winning her first two matches 8-6 and 8-5.
"I'm tired. Three matches plus school," Freeman said. He acknowledged that he and his teammates face similar testing during the Far East tournament next month, right back at Risner.
"It's good preparation," Freeman said. "I can't wait to see what the other schools have. Hopefully, I'll play well against them."
ornauer.dave@stripes.com Twitter: @Ornauer_Stripes
---
---
---
---