Unbeaten Zama uses big plays to hand Osan first defeat
by
Dave Ornauer
September 28, 2019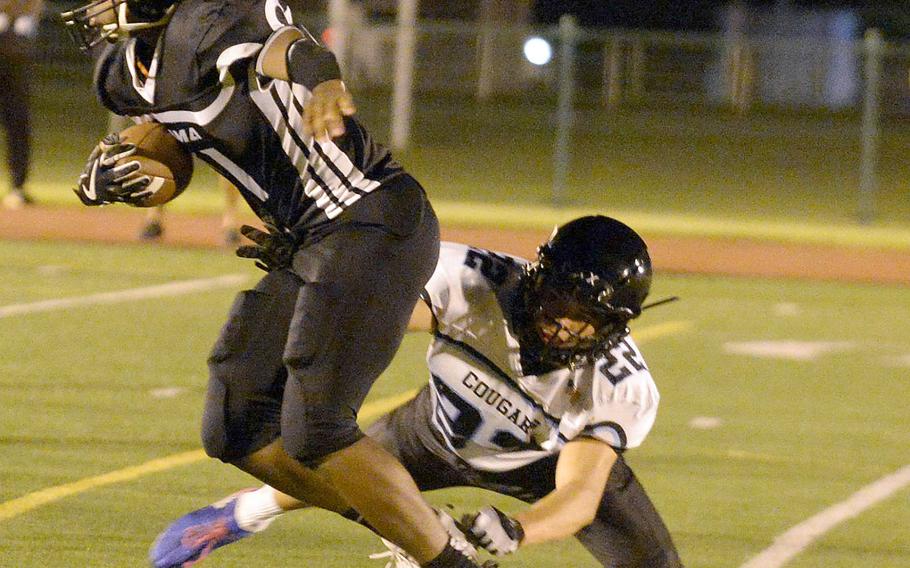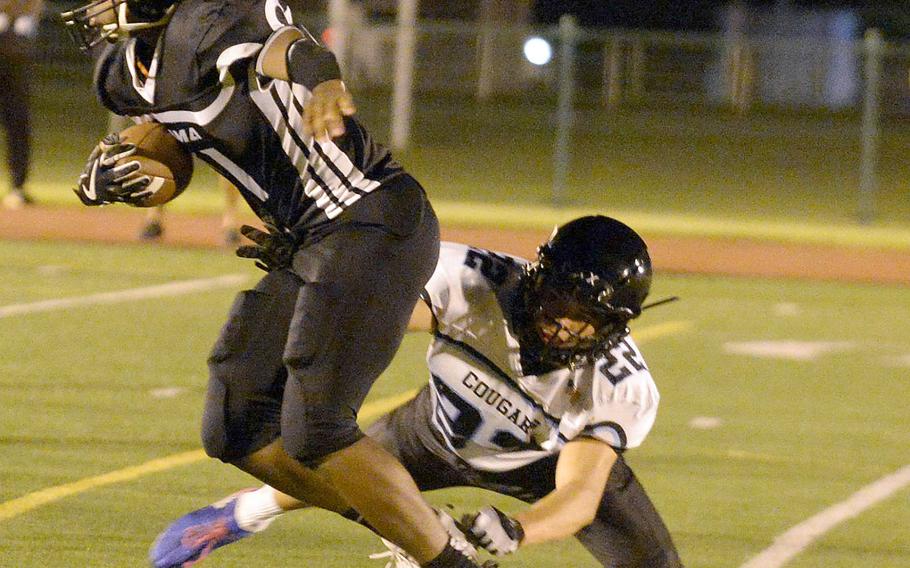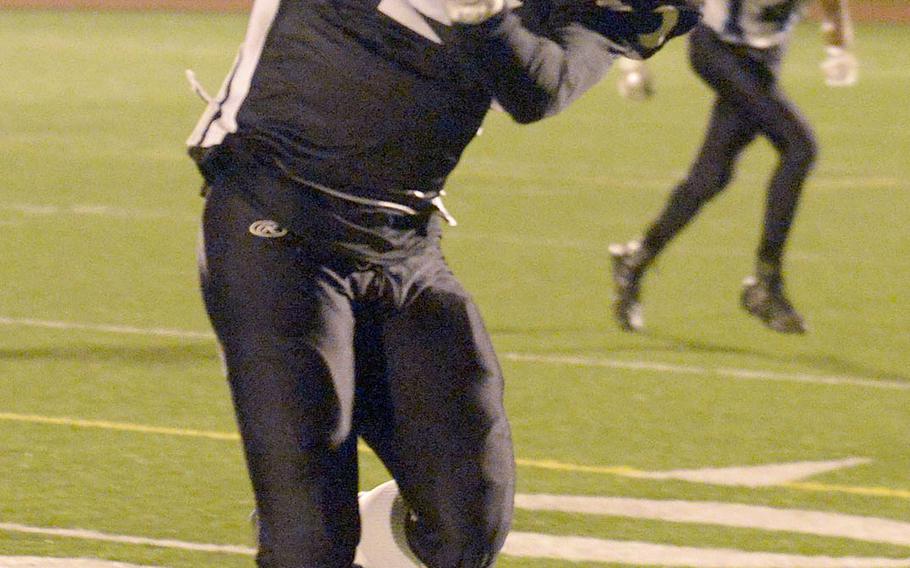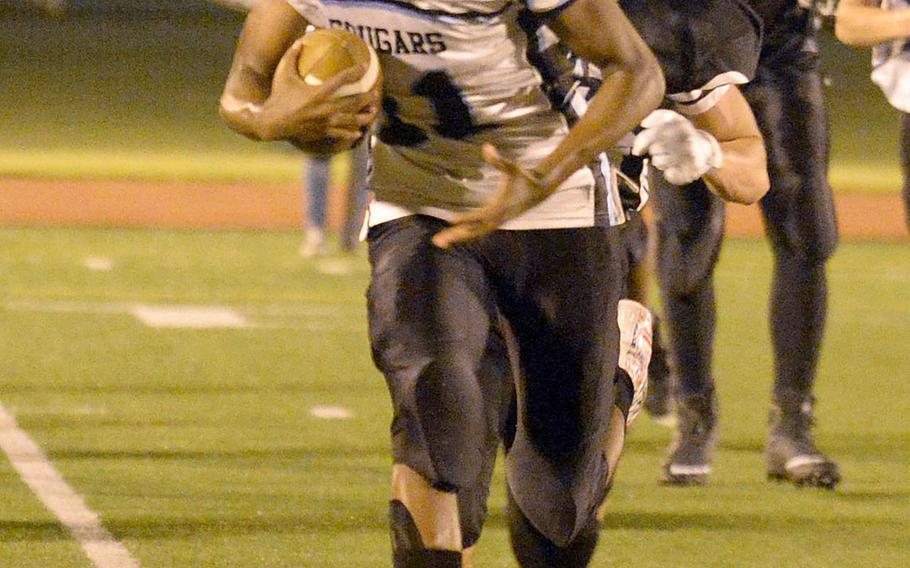 NAVAL AIR FACILITY ATSUGI, Japan – Call it the Zama big-play spectacular.
Riding a wave of kickoff and interception touchdown returns and four Tim Matelski scoring passes, Zama avenged last season's Far East Division II title-game loss to Osan, routing the Cougars 66-24 on Saturday.
"This was the first complete team win that I've seen in my years with the program," said coach Scott Bolin, in his fifth season as the head coach and eighth with the Trojans' program overall. "A complete win in all phases of the game. I'm crazy proud of them."
Keshawn McNeill returned a kickoff 91 yards for a score and caught TD passes of 13 and 21 yards. Richard Sevilleja and Jarred Green also returned touchdowns for scores (79 and 46 yards). Luke Singer and Jaden Bouldin-Miller each ran back interceptions for touchdowns, of 78 and 28 yards.
Chandler Platt intercepted a pass that set up his 39-yard touchdown catch from Matelski, then later covered a fumble in the end zone for a score.
Brenden Jackson also caught a touchdown pass of 20 yards from Matelski. Though the Trojans and Cougars were almost even in terms of offensive yards, 190-187, Zama's 322 yards on five returns, all touchdowns, made all the difference in the contest.
"We took advantage of our opportunities," Bolin said.
With the win, the Trojans stayed perfect at 3-0 in the Division II regular-season standings at 3-0, tied atop the heap with Matthew C. Perry. It was the Cougars' first defeat since the first game of the 2018 regular season; Osan fell to 2-1 on the season.
And Zama achieved payback for its 24-20 loss to the Cougars in last year's D-II title game. But that wasn't on Bolin's mind as much as looking ahead to the second half of the current season.
"We have to retool and try to get the final back at our house," Bolin said, adding that the Trojans have a tough road to hoe with a showdown with Perry looming on Oct. 11. "Perry's a tough team. They're well-coached."
Osan had taken good care of the football in its first two games of the season but turned the ball over six times against Zama on Saturday.
"We didn't help ourselves at all," Cougars coach Jerome Learman said. "They're a great team. Every time we made a mistake, they capitalized. You can't do that against a great team."
For Osan, Bryson Goldsmith ran 5 yards for a touchdown and passed 9 yards to Joseph Cornelius for another. Jacob White, who led the Cougars with 64 yards on 16 carries, ran 4 yards for a score and Zathian Soto had a 24-yard TD run.
The Cougars do remain alive for a shot at a D-II title-game berth, but they, too, face some obstacles, most notably a home game against Perry on Oct. 19.
Zama gets the week off before visiting Perry on Oct. 12 at 7 p.m. Osan also has a bye week before its home game with Yokota on Oct. 12 at 6 p.m.
ornauer.dave@stripes.com Twitter: @daveornauer