Unbeaten Kubasaki hands Yokota first defeat
---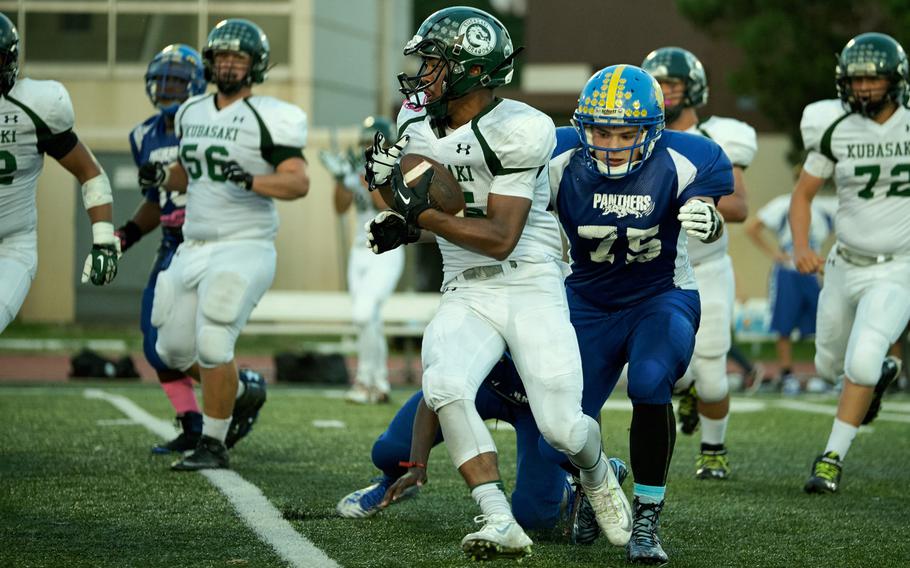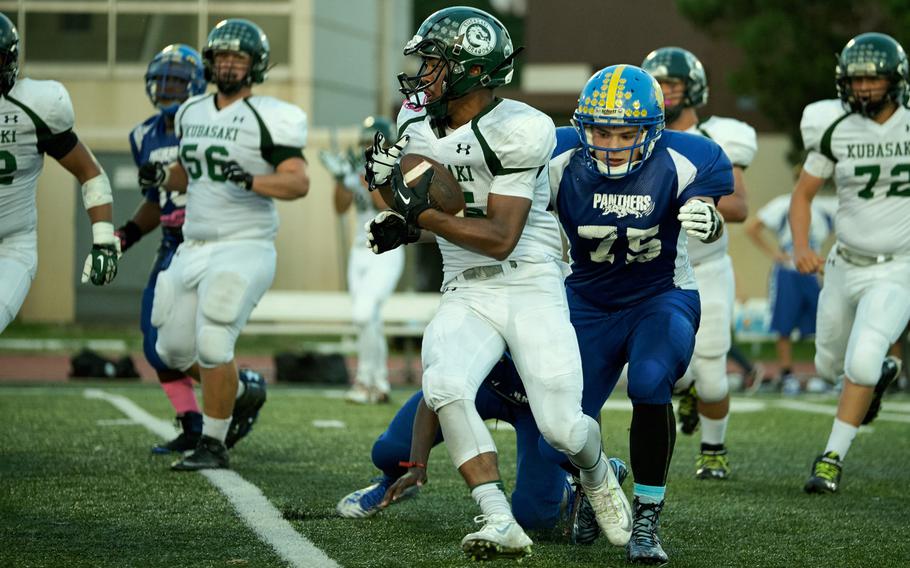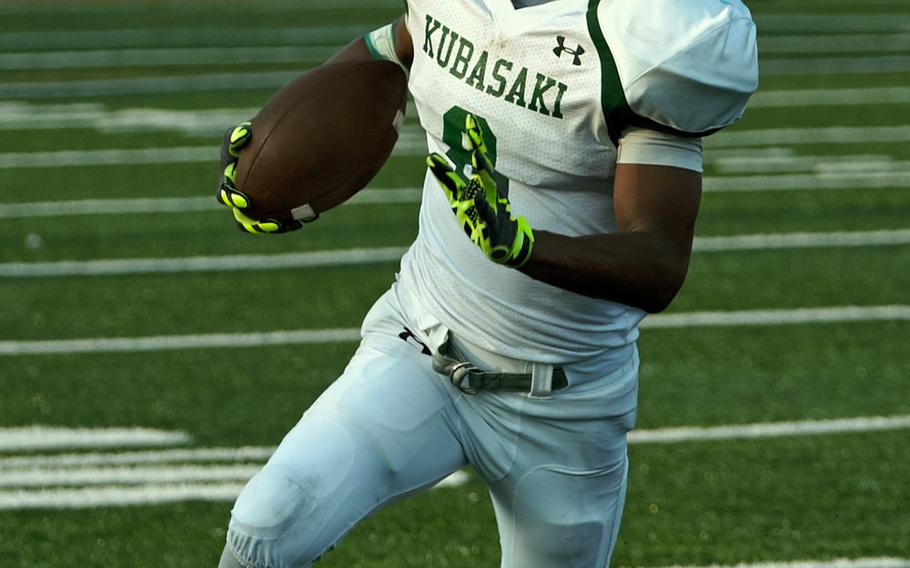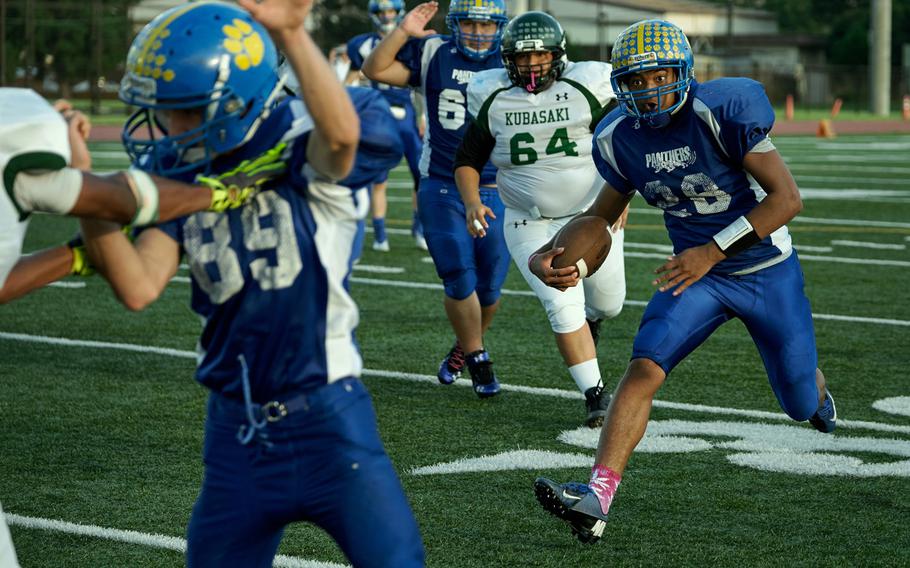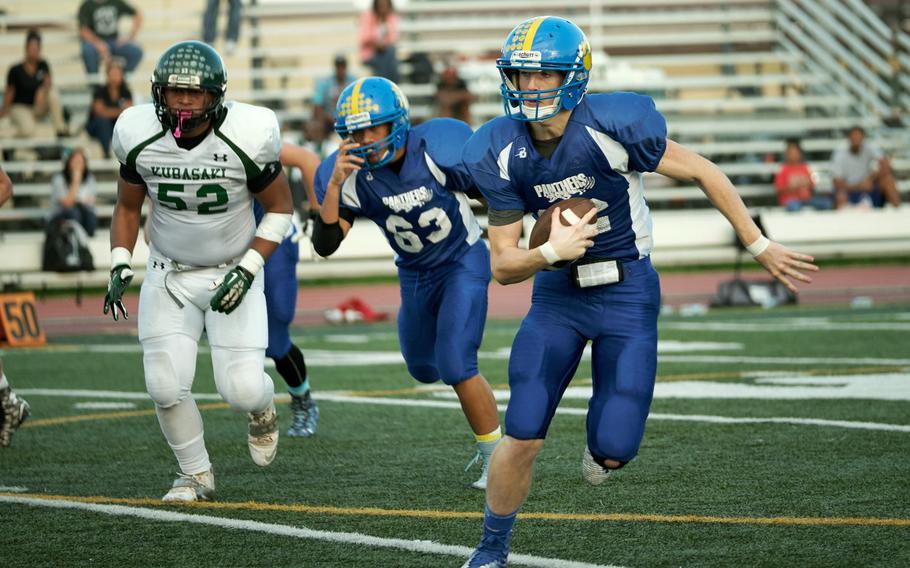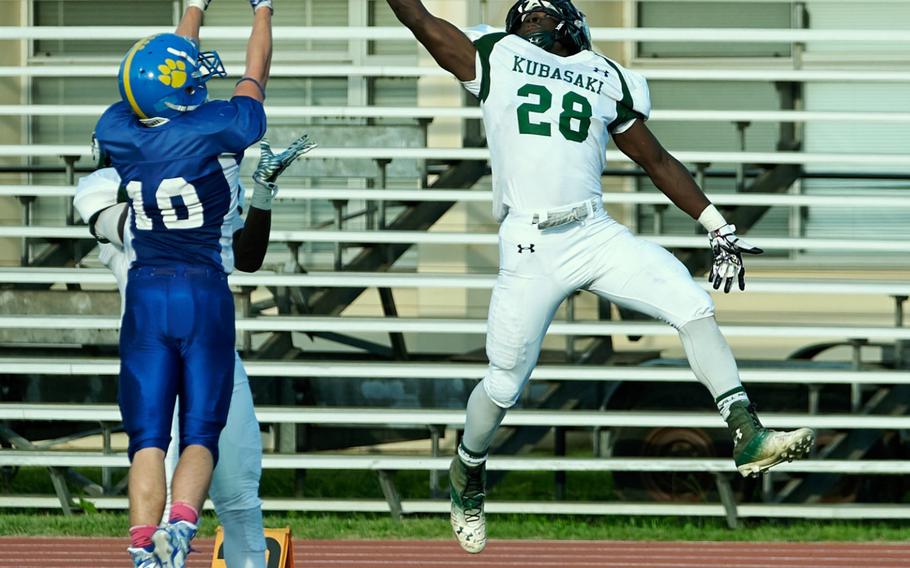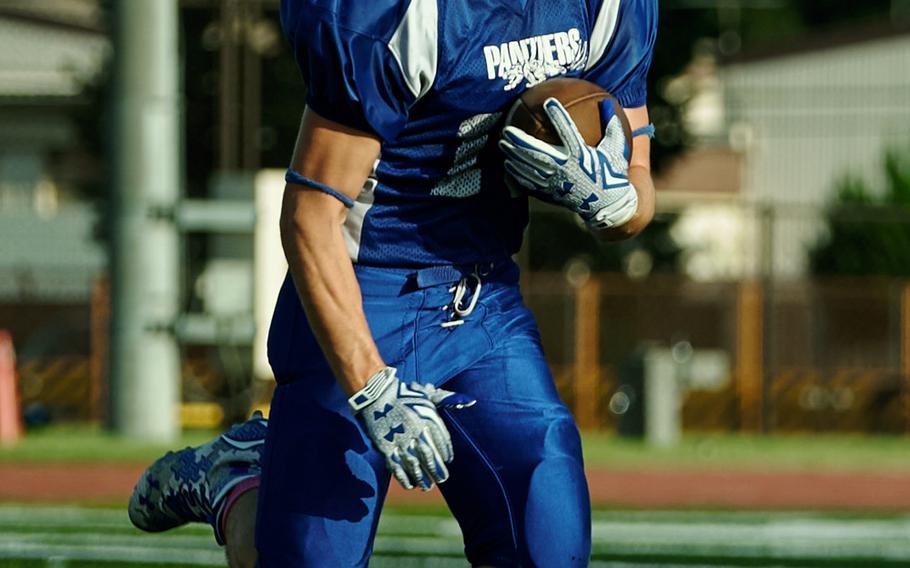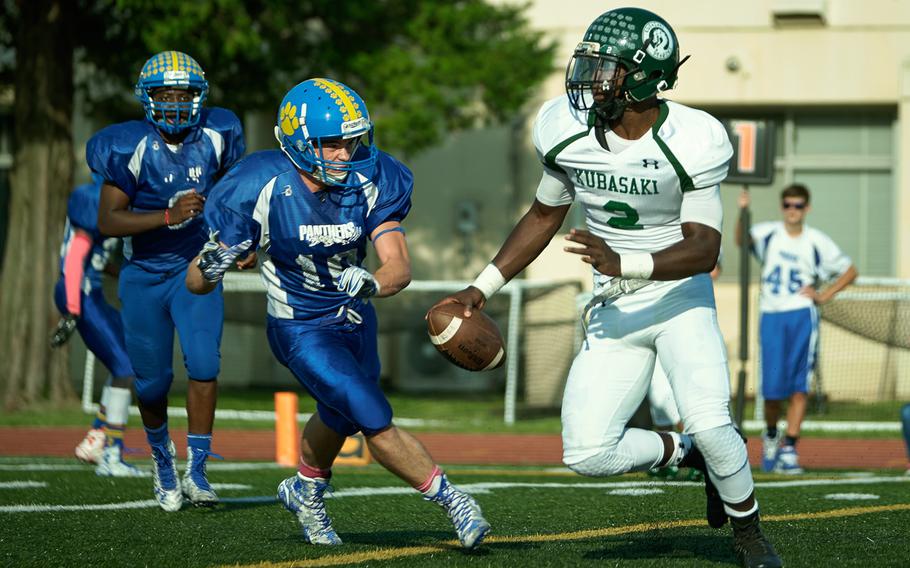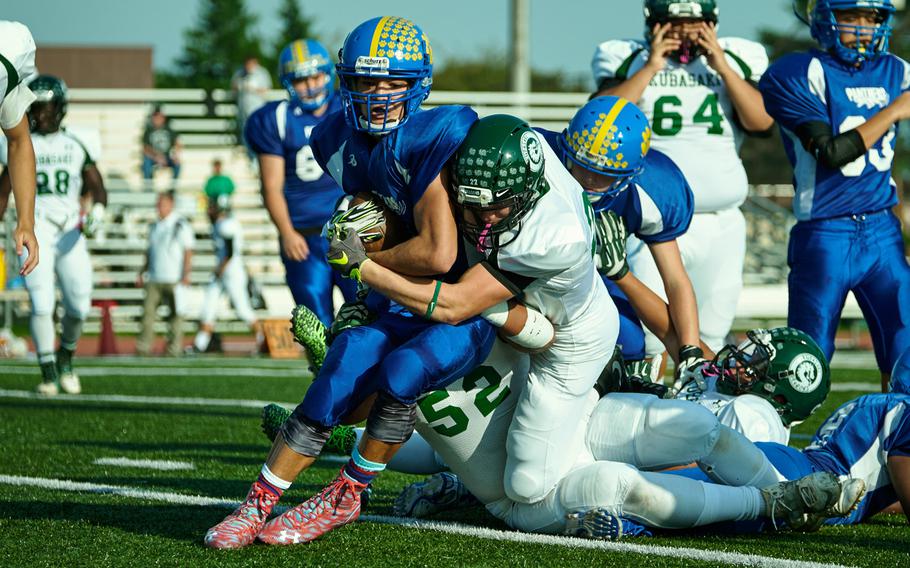 YOKOTA AIR BASE, Japan – Just call Kubasaki football the Pacific's late riser.
For the fourth time in four games, the Dragons needed a late pullaway to remain undefeated, this time scoring two fourth-quarter touchdowns to turn a pitched 14-13 battle into a 27-13 victory at Yokota in a battle of DODDS Pacific's two leading divisional powers.
"Just like our game last week," coach Fred Bales said, referring to Kubasaki's 36-14 win at American School In Japan in which the Dragons led the Mustangs 21-14 after three periods. On Saturday, Kubasaki held a one-point edge on Yokota before breaking it open.
Kubasaki, a Division I team, improved to 4-0 overall this season, while Division II Yokota lost for the first time in four games. But the score was no indicator of how close the game was, Bales said.
"This is what we needed as a team, two tough games back-to-back, two tough tests. We knew it would be. Yokota is a great team, a great program, they got off to a great start this season. What number you see next to the word 'division' is meaningless."
"We were really closely matched," Yokota coach Tim Pujol said. "Kubasaki has some nice players, they're well coached up on both sides of the football."
Ty Dotson, starting in place of injured Yokota quarterback Marcus Henagan (left shoulder bruise), got the Panthers on the board first with a 15-yard pass to Shota Sprunger. But the Dragons responded with two touchdowns to take the lead for good.
Isaiah Johnson was 12-for-18 for 170 yards and a touchdown and ran 12 times for 22 yards and a score for the Dragons, without leading receiver Miles Mahlock, who stayed home on Okinawa to take the SAT.
Jacob Green caught five passes for 102 yards and a touchdown and rushed four times for 35 yards. Marcus Lee led the Dragons with 84 yards on 10 carries plus a touchdown, Javohn Journigan added 83 yards and a touchdown on seven carries and 64 yards on six catches plus an interception that sealed the win.
All told, the Dragons had 281 rushing yards, their most in a game this season. Triston Puckett ran five times for 57 yards, led the team with 14 tackles. Tim Rivers added a clutch fourth-quarter interception for Kubasaki.
Johnson leads the Pacific in total offense with 501 yards on 45 carries plus four touchdowns and is 42-for-82 for 674 yards and 10 touchdowns.
Jam Harvey paced the Panthers with 194 rushing yards on 19 carries but failed to reach the end zone for the first time this season. He also had 24 yards on two catches. Sprunger added 74 yards on 11 carries plus a touchdown, had 36 yards on three catches and 75 yards on two returns.
Dotson finished with 95 yards on 8-for-14 passing. Robert Johnson had his fifth interception in three games for Yokota. Kubasaki next hosts Kadena at 6 p.m. Friday in a game meaningless in the Division I standings, since the Dragons have already won the season series from the Panthers. Yokota visits Nile C. Kinnick for Red Devils homecoming on Friday, with kickoff at 7 p.m.
---
---
---
---