Trojans sweep series from Samurai with another rout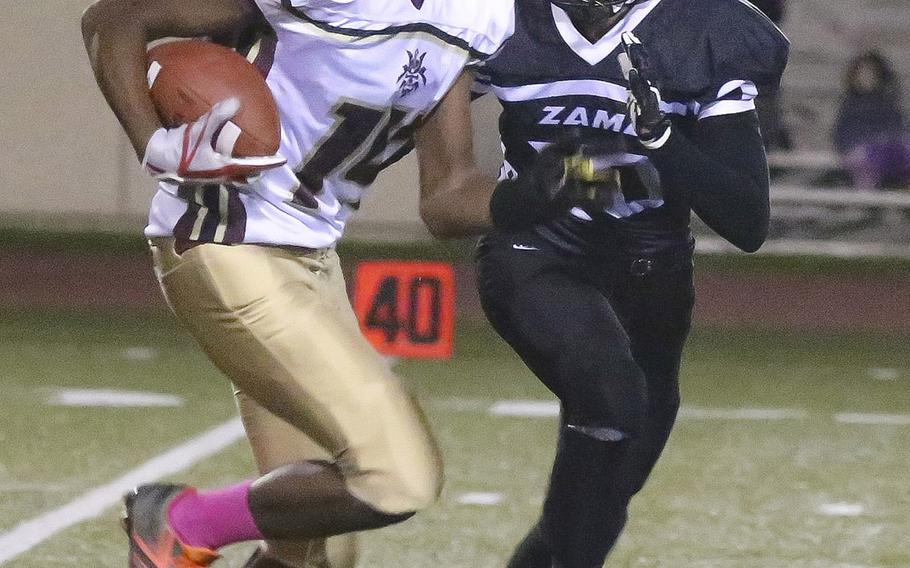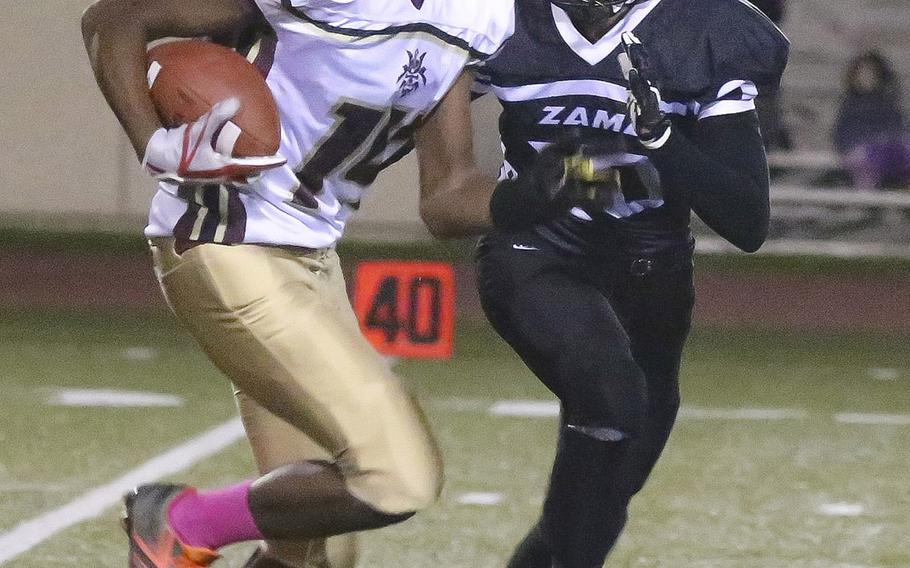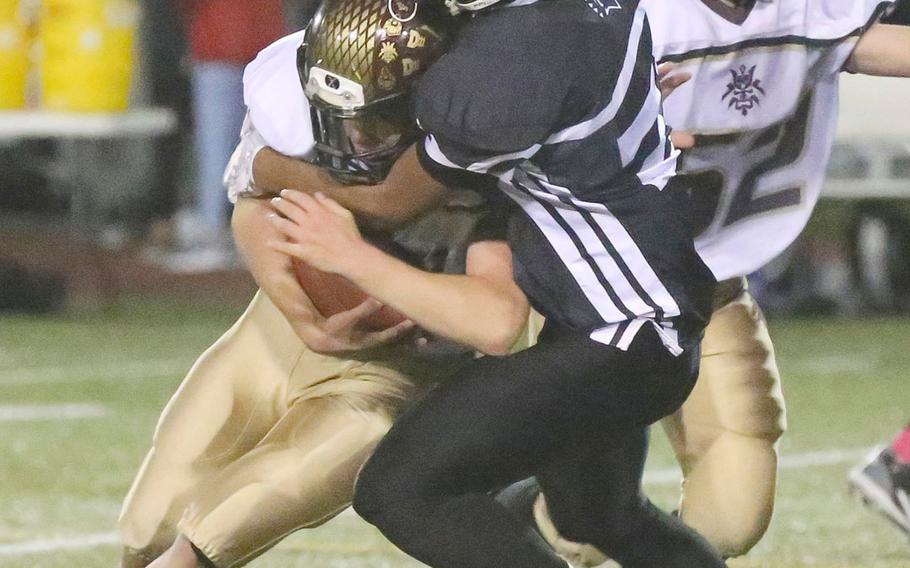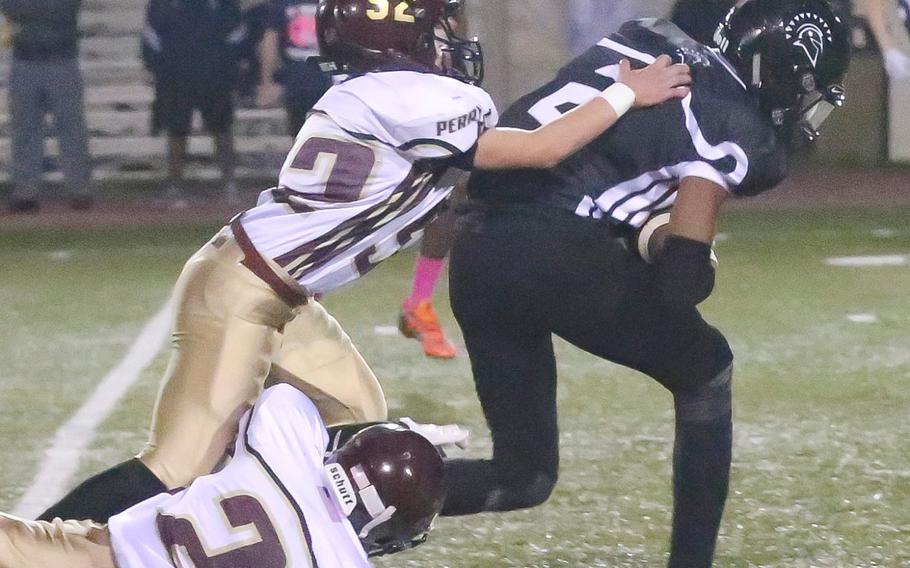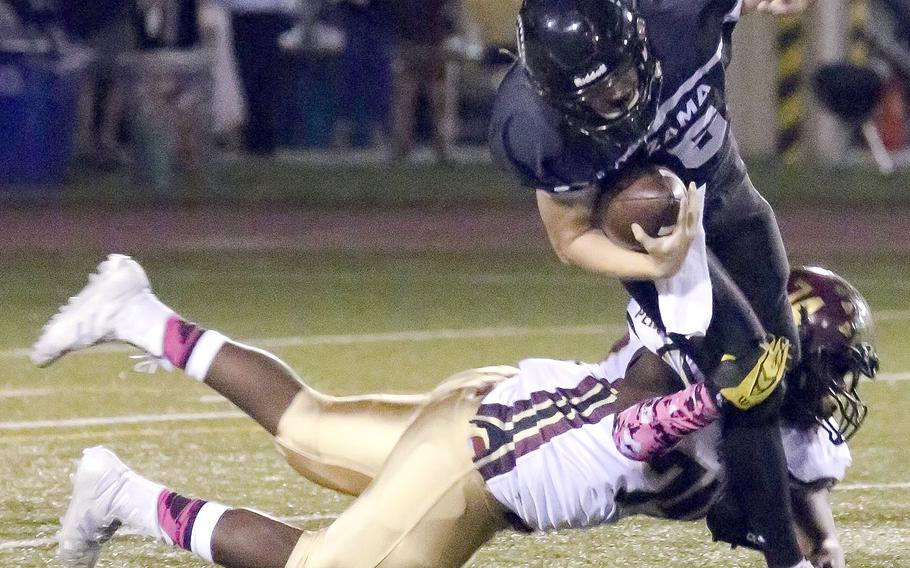 CAMP ZAMA, Japan – Admittedly, Zama played Friday's homecoming game against Matthew C. Perry with one eye gazing at the Trojans' opposition next week, coach Scott Bolin said.
Nick Canada threw three touchdown passes, one each to a different receiver, and the Trojans remained unbeaten against Japan Division II opponents, beating the Samurai 38-6 to sweep the season series from Perry by an 84-6 margin.
It was the Trojans' final tune-up for a date next Friday at Robert D. Edgren, which is also unbeaten against D-II opposition and is the only Japan D-II team with a chance to knock Zama out of host rights to the Far East D-II title game next month.
"With Edgren making noise, clearly we need to strap up and compete," said Bolin, whose Trojans are 3-2 overall, but 3-0 against D-II teams in Japan. "We want to ensure there is no dispute in Japan Division II this season." Kickoff next Friday is at 6 p.m.
Canada threw touchdown passes of 25 yards to Devonte Gabriel, 20 to Caen Hammond and 85 to his brother, Sean.
Luke Singer rushed 25 yards for a touchdown and Jay Webb returned a fumble 6 yards for a score. Keshawn McNeill also had an interception for the Trojans.
The Samurai (1-3, 0-3) broke through in the second quarter on a 12-yard touchdown pass from Matthew Torrecillas to Joel Pacleb. They have the week off before hosting Edgren at 6 p.m. Oct. 26.