Prep roundup
Top cross country runners prep for Far East in district races
---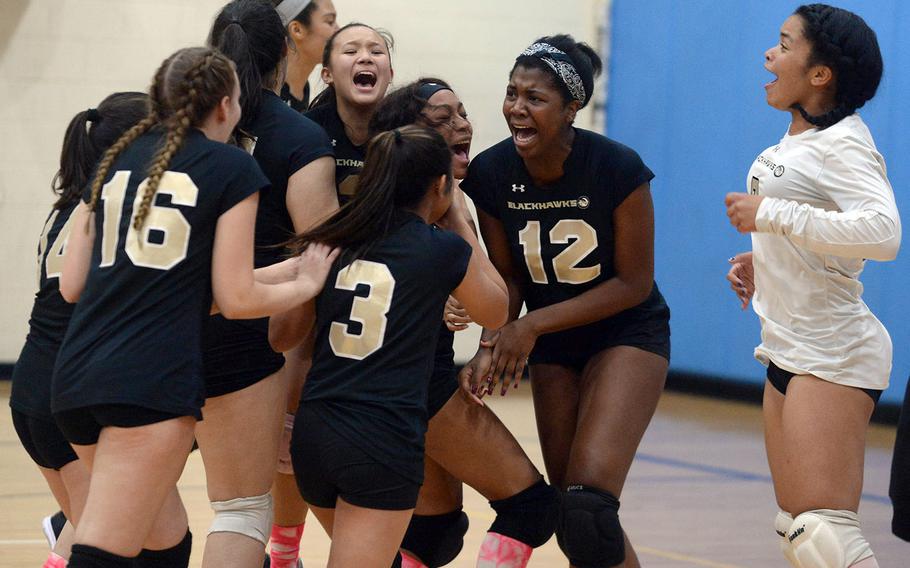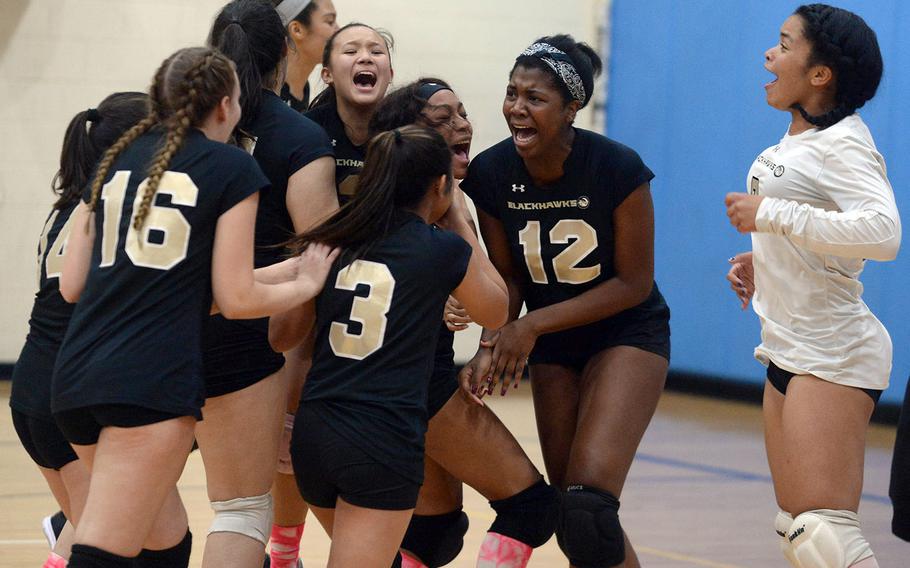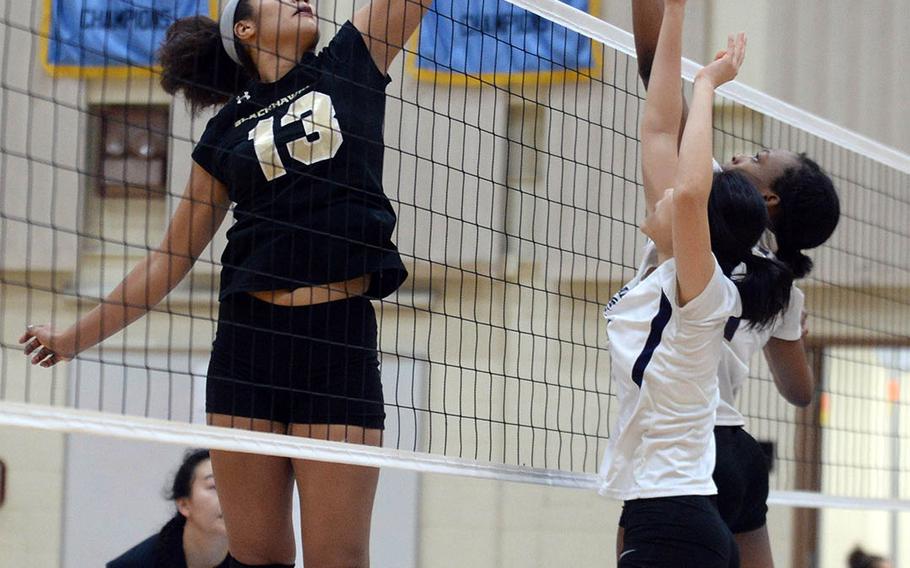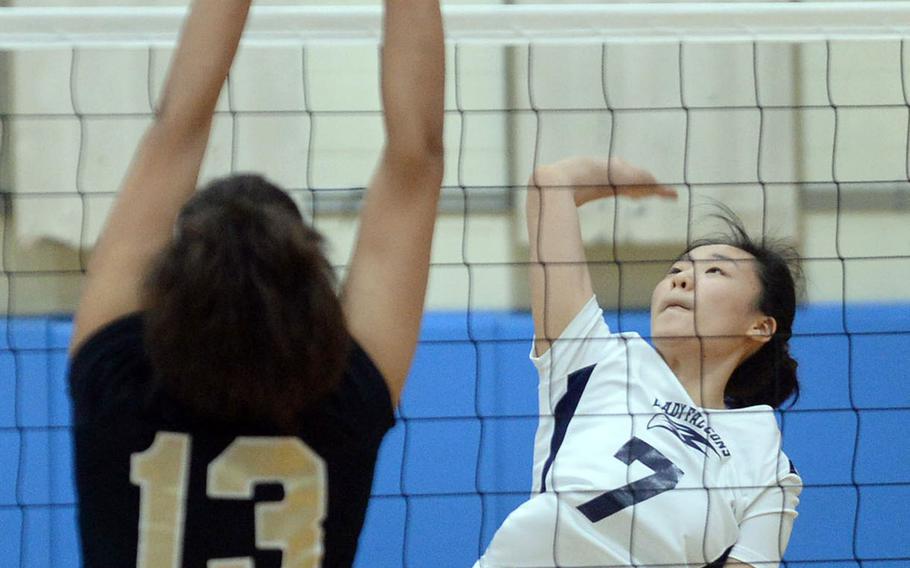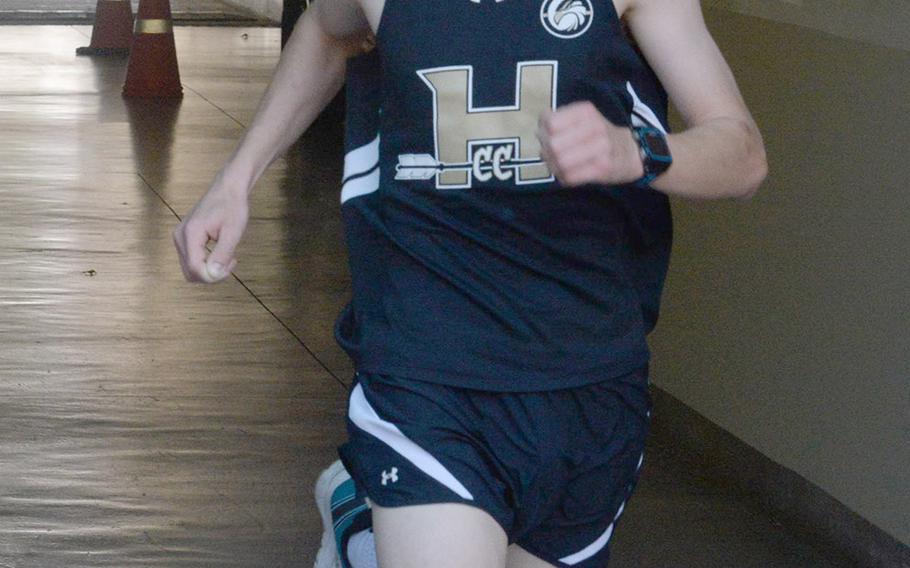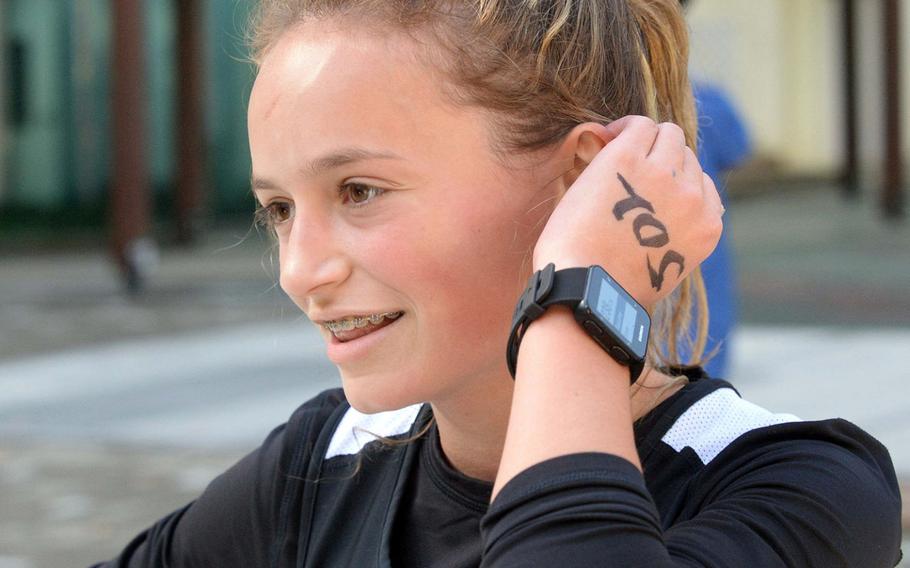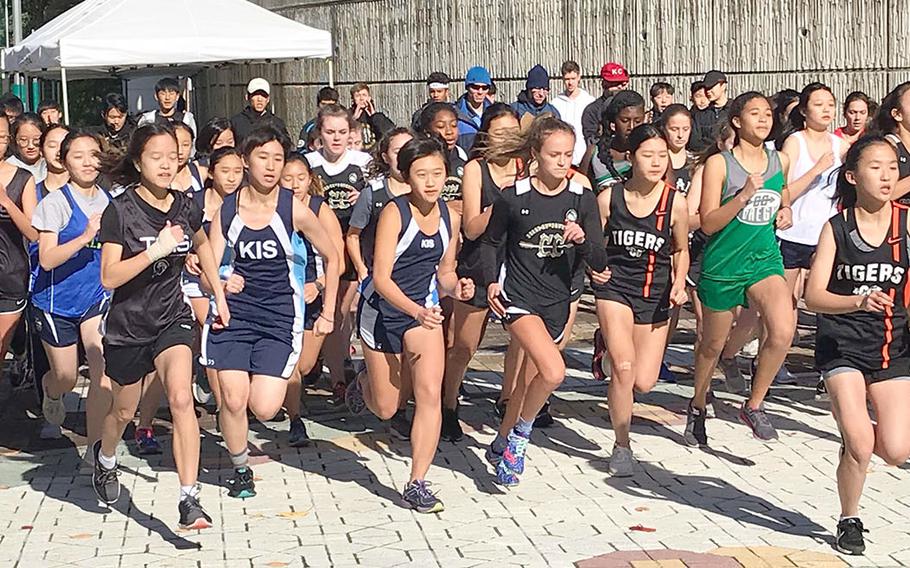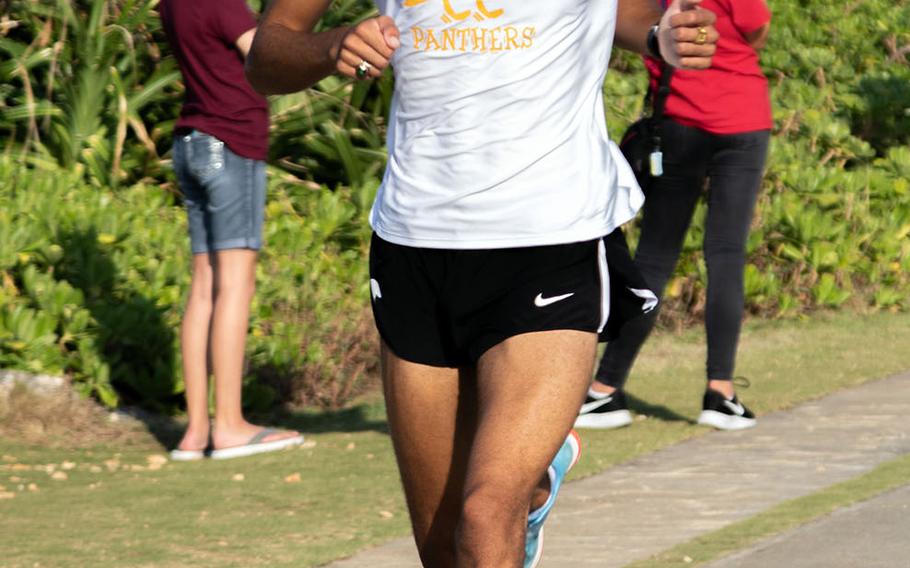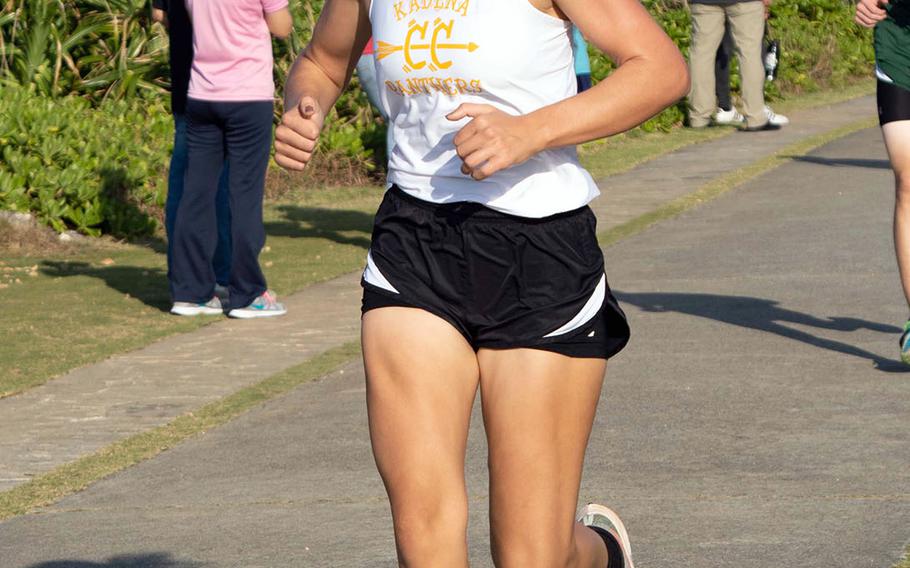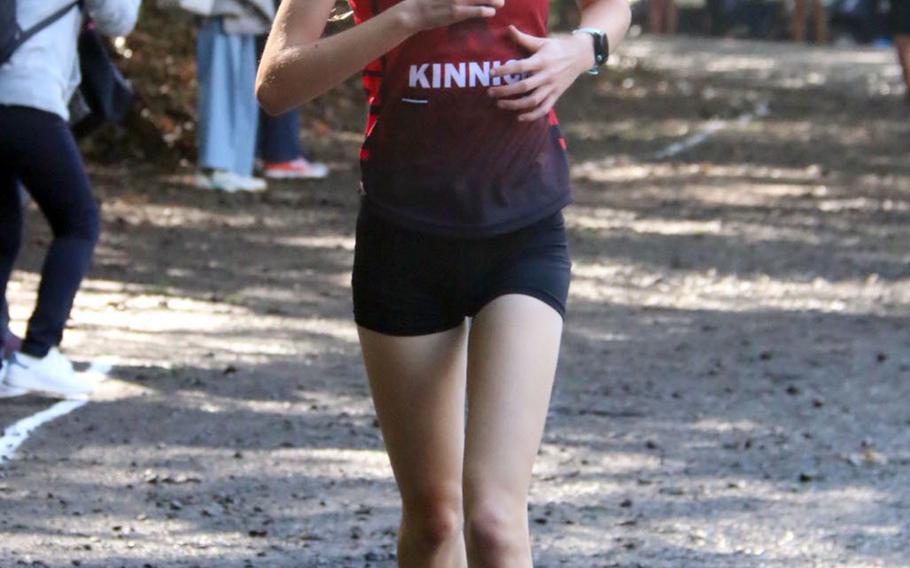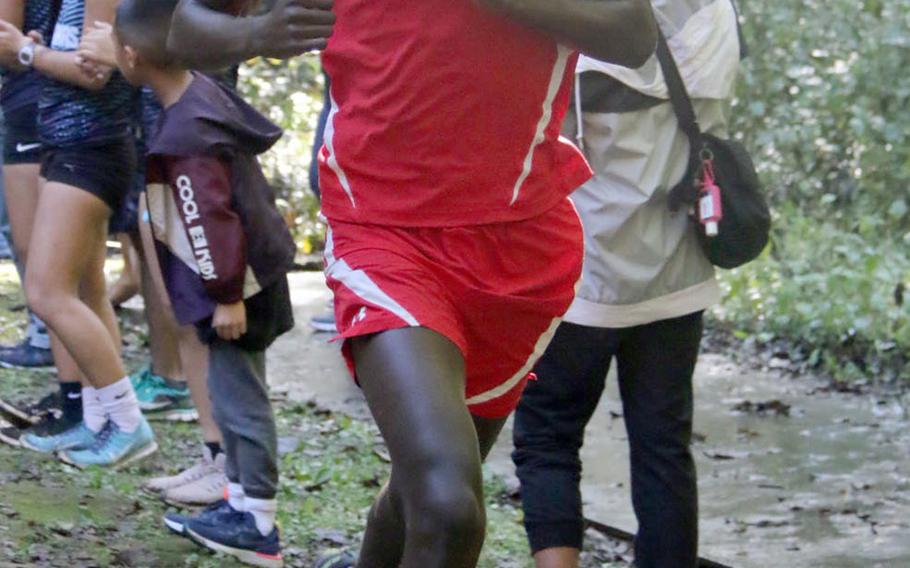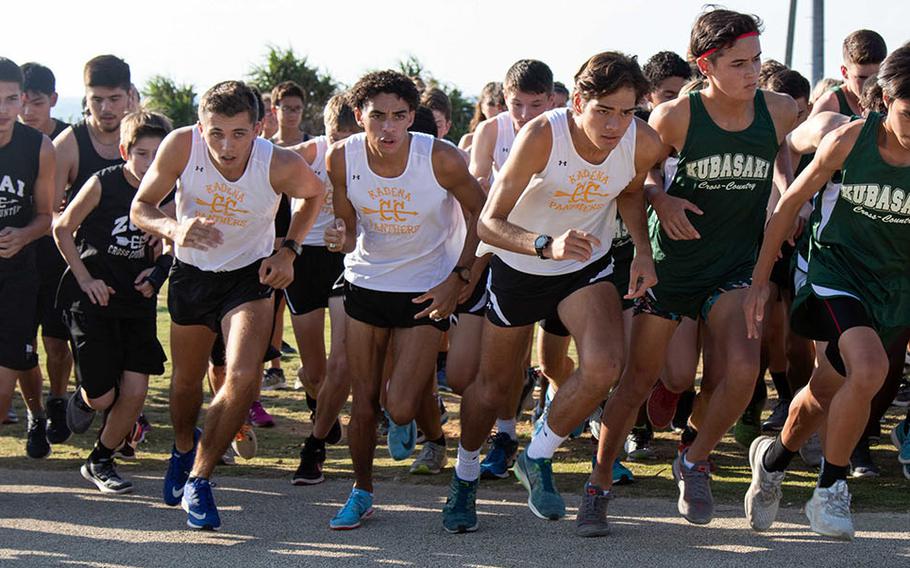 SUWEON, South Korea – When Daniel McIntosh woke up Monday morning with a fever and a sluggish feeling, he wondered if he would be OK for the Korean-American Interscholastic Activities Conference cross country finals.
The Humphreys senior shook off flu-like symptoms to place second in Saturday's race over the 3.12-mile course at Gyeonggi Suwon International, taking the unofficial title of fastest DODEA boys runner in Korea. He clocked 19 minutes, 7 seconds, 49 seconds behind Korea International's Patrick Seong.
"I felt it in the first part of the race, felt really tight," McIntosh said. "But by the second lap, I said to myself I needed to catch those guys and I took the second half of the race as hard as I could."
His performance helped Humphreys take the boys team title on a gusty, chilly but beautiful morning under a cobalt-blue sky in this metropolis about 30 miles south of Seoul. The Blackhawks scored 34 points, 11 better than KIS' 45.
Despite the presence of loaded teams such as Kanto Plain champion American School In Japan and Okinawa champion Kadena, and the likes of Nile C. Kinnick's Kanto champion Akimanzi Siibo and Okinawa speedster Trevor Williams, McIntosh said he's hoping for big things at next month's Far East meet.
"It's a lot faster this year; I've been looking at it," McIntosh said of a field led by Siibo, with his Pacific-best 16:08 last week in the DODEA-Japan finals. "We're just looking at the overall (team) gold."
Humphreys girls came in second behind KIS, which scored 41 points to the Blackhawks' 50. With all eyes on KIS' Jenny Lee, the leading girls runner in KAIAC this season, Noore Farag of Chadwick International blazed to first place in 21:53, 36 seconds better than Lee.
Melissa Martin of Humphreys took third, earning the unofficial title of DODEA-Korea's fastest female. The course took her by surprise, she said, for its hills and dark trails, which Humphreys does not have.
"The wind really affected me," Martin said. "It was hard going up those hills, too."
Kinnick's Siibo, Stafford capture Kanto titlesTOKYO – Siibo and his teammate Annabel Stafford on the girls side each captured top honors in the Kanto Plain finals, held on the lower courses at Tama Hills Recreation Center in Tokyo's western suburbs.
Siibo ran the 2.9-mile boys course in 15:23.1, 16.5 seconds better than American School In Japan's Trevor McAuliffe. Stafford ran the 2.1-mile girls course in 13:34.8, 3.1 seconds faster than Nana Richter of Seisen.
"I kicked a little earlier to keep it safe," Siibo said, adding that he's also looking ahead to Far East, on Nov. 5 at Misawa Air Base, and the likes of McIntosh, Williams and Matthew C. Perry's Owen Young.
"I'm expecting good competition, a good race, no pushovers," Siibo said. "It's going to be a hard-fought race with some good runners."
Stafford said the Red Devils enjoyed some strong workouts over the last week. "My legs were feeling good today, so I went out and did my best," she said.
Williams wins Okinawa titleCAPE ZANPA, Okinawa – While Williams' winning the Okinawa district finals boys title and remaining unbeaten was expected, Megan Kirby's victory on the girls side came as somewhat of a surprise, given teammate Ahveana Couverthier's dominance this season.
Kirby was timed in 22 minutes, 58.48 seconds, about 25 seconds faster than teammate Kennady White and 50 ahead of Couverthier. Williams took the boys race in 16:51.51, about 21 seconds ahead of teammate Hayden Bills. Kadena easily took both the boys and girls team titles.
The race was run in hot, humid conditions along Okinawa's west coast. "I was worried how that would affect me," Williams said, adding that he and his teammates are also looking forward to Far East.
"With the team that we have, we have a chance to take home the banner. It would be nice to do it in my senior year."
"Our whole team feels great and we are very proud of our accomplishments," Kirby said.
Blackhawks spikers surprise FalconsOSAN AIR BASE, South Korea – With her Humphreys team trailing two sets to one in the first KAIAC Plate Tournament, senior defender Cleo Cody said she and her teammates knew it was now or never entering the fourth set.
Cody recorded 37 digs while tournament Most Valuable Player Ebony Dykes had nine kills and eight block points to rally the Blackhawks past Seoul American to win the final in five sets.
"We have to win," Cody said of her tea's attitude. "There's no other way. We have to win."
The Blackhawks took the next two sets 25-18 and 15-8, surprising a Falcons team that appeared to have the match in hand. They beat Humphreys twice during the regular season.
"It's unbelievable right now," Cody said. "During the match, we were thinking it's attainable, that we can do it."
"It's hard to beat somebody three straight times," Falcons coach Emily McCormick said. Olivia Kirschner had 15 kills and Ashley Clifton 35 digs in the losing effort.
Friars make it 40 straight with OT triumphMANGILAO, Guam – Make that four straight island football championships and 40 straight wins for Father Duenas, which survived a tenacious George Washington squad to win Saturday's Bamboo Bowl 20-14 in overtime.
---
---
---
---