Taipei gives Okinawa teams a new challenge
by
Dave Ornauer
January 19, 2020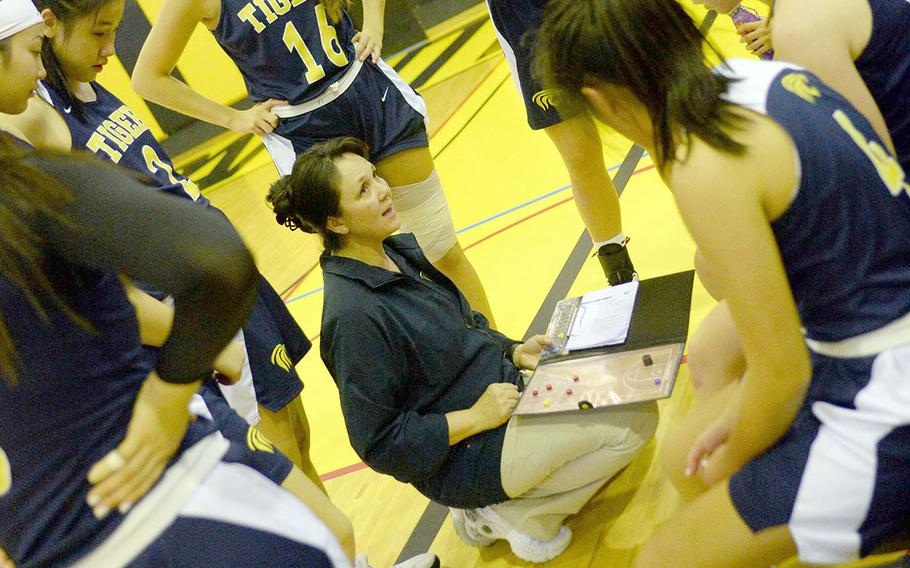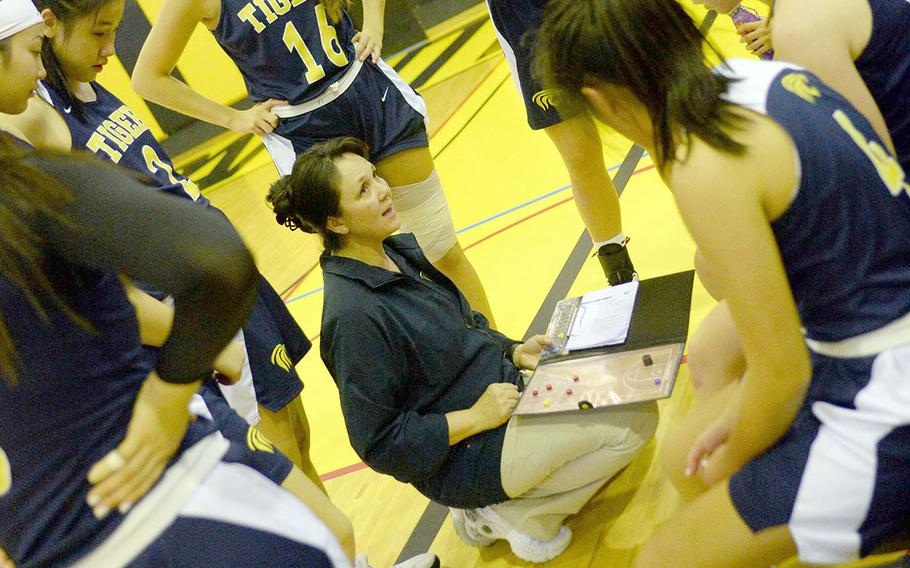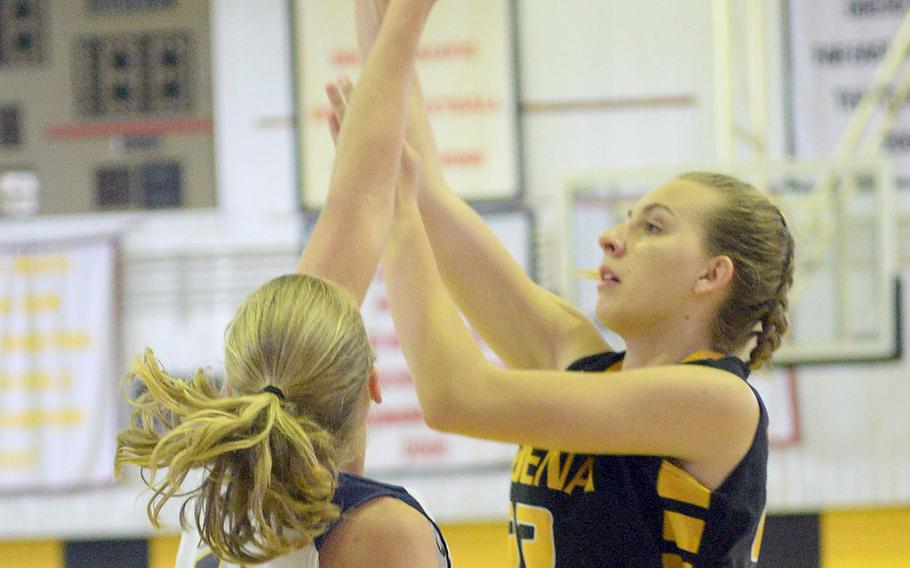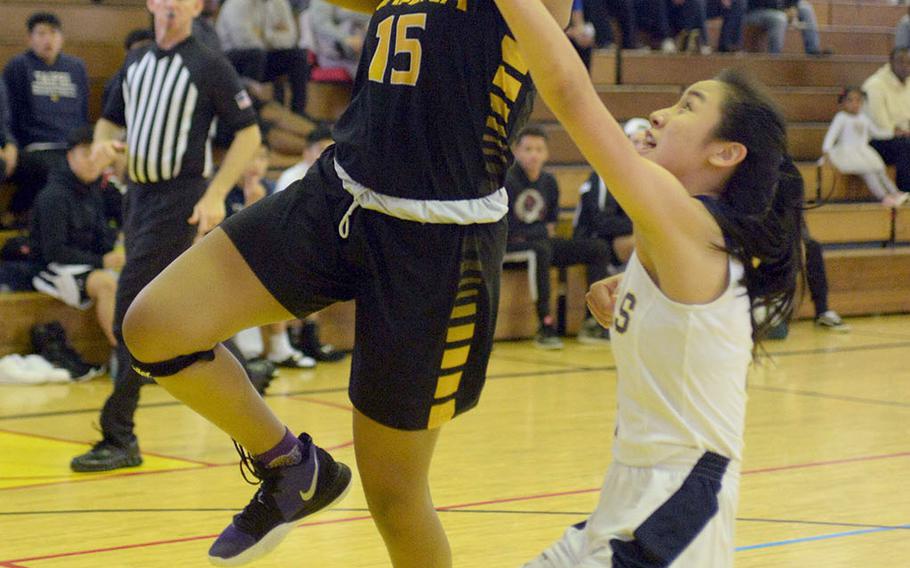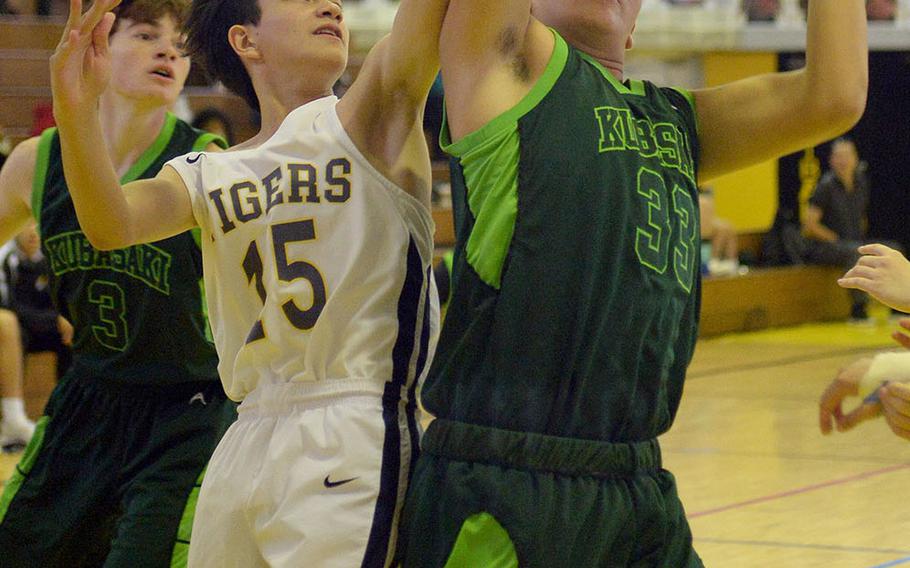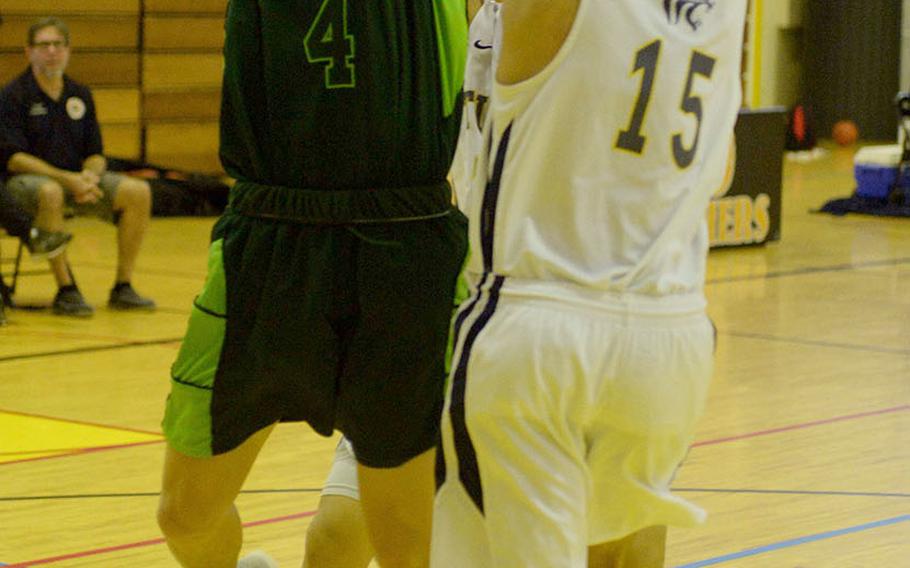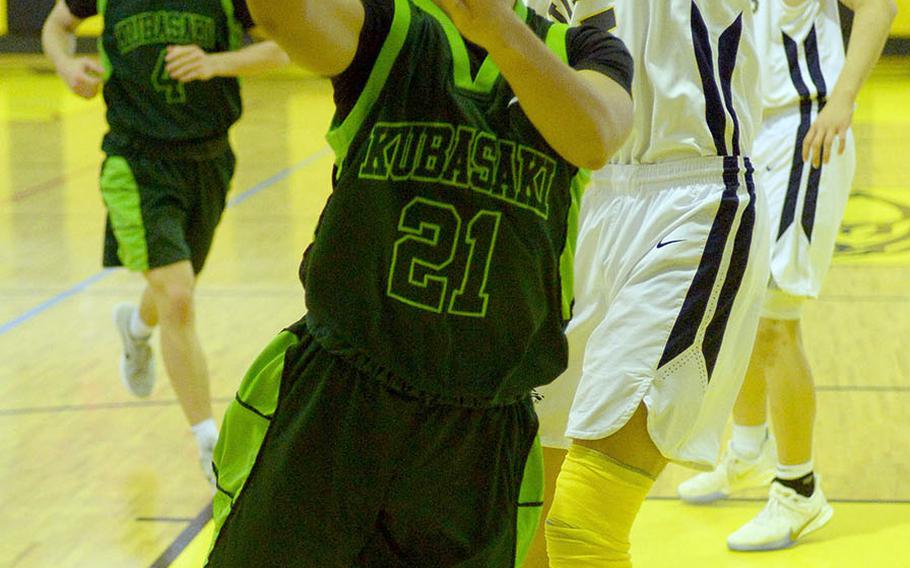 KADENA AIR BASE, Okinawa – What a change an opponent makes. Kadena's girls basketball team won its first four games against Okinawa-based American and international school foes by an average of 37½ points.
But over the weekend against Taipei American, that narrative completely flipped.
The Tigers pummeled the Panthers on Saturday and Sunday, with Kadena – the Far East Division I Tournament runner-up the last three years – falling by an average of 27½ points.
Worse for the Panthers, they lost All-Far East guard Atiria Simms, battling a knee ACL injury, when she landed awkwardly on her left leg after shooting the ball in the second quarter of Saturday's game.
Still, coach Johnny Cooper said this was the sort of wake-up his team needed with two in-season tournaments still to come before Far East, scheduled for Feb. 20-22 at Kadena.
"This was kind of how it feels to get punched in the mouth by another American team, to see what a long road we have to go for us to be competitive," Cooper said after Saturday's loss.
It also gave the Panthers a chance to play all their players and see what they're capable of, Cooper said. Sophomore guard Kyleigh Wright, in particular, "did an excellent job of taking on some of that leadership" when Simms went down, Cooper said.
Simms said she simply "landed wrong" on the left leg and that it's happened a few times since she returned in December. "I'll be back."
The Panthers' boys won twice, one of the games in double overtime, while the Dragons boys split with the Tigers. Kubasaki's girls played once, losing by 23 points on Saturday.
Players from each team said they felt they gained something from the games, their first against non-Okinawa opponents since the season started.
Despite the loss to the Tigers, "we ran our offense much cleaner" than in previous games, Kubasaki girls senior guard Ari Gieseck said, adding that it will benefit them at Far East. "That's the end goal."
For Kadena's boys, there were some important takeaways as well.
"We learned that we really need to communicate on defense; that's the most important part of defense," Kadena boys senior guard Casey Cox said, adding that "we could really see the difference" in Sunday's second game.
"Facing adversity, better competition, is going to help us get better for what we'll face" in the weeks ahead, Kadena boys senior center Blake Dearborn said.
Even the Tigers gained some things from the visit to Okinawa, as they prepare for their Interscholastic Association of Southeast Asian Schools postseason tournament, Jan. 30-Feb. 1 at Jakarta, Indonesia.
"The size and athleticism … are similar to what we'll see at IASAS. A lot of the teams look and play like Kadena and Kubasaki," said Kim Kawamoto, a retired Army lieutenant colonel and Taipei's athletics director and girls coach. She played at West Point (Class of 1992).
The Panthers and Dragons travel to Tokyo for the three-day American School In Japan Kanto Classic starting Thursday, followed by the Okinawa-American Friendship Tournament Feb. 1-2.
"Those will be pivotal for us," Cooper said.
ornauer.dave@stripes.com Twitter: @daveornauer