Far East track - Day 2
Stewart finally chases down dream - 400 record
---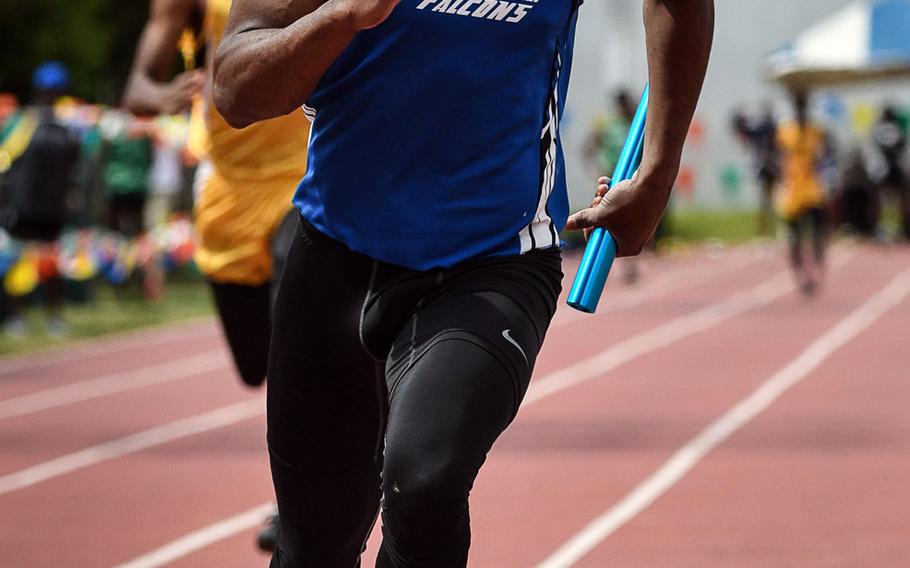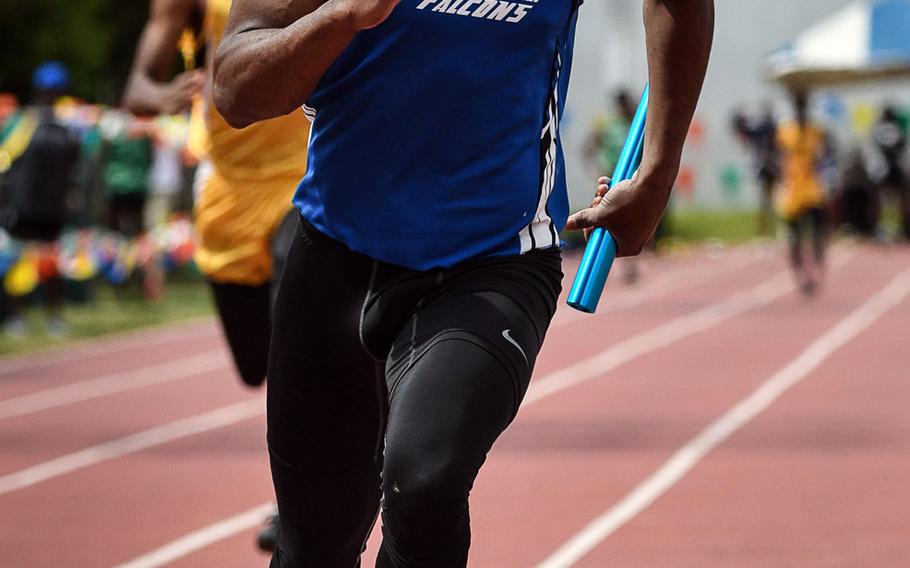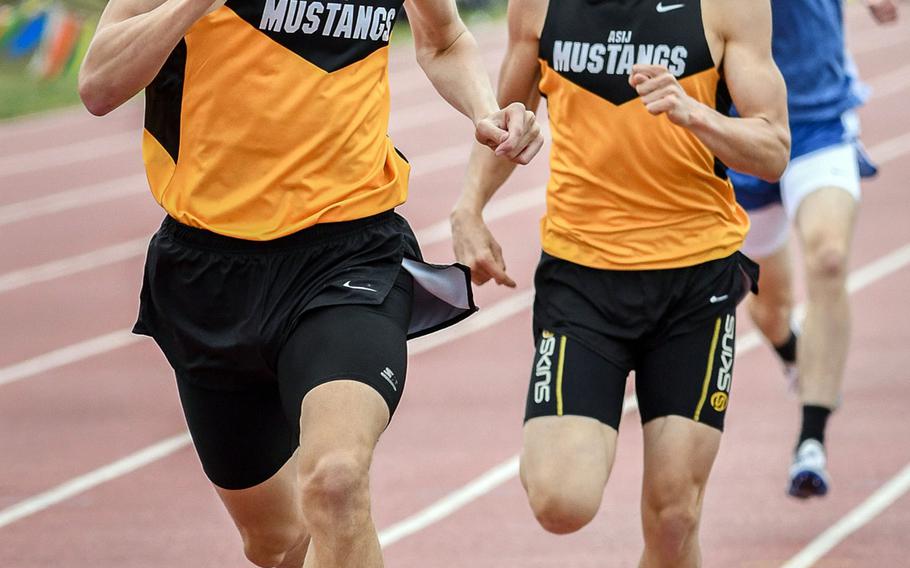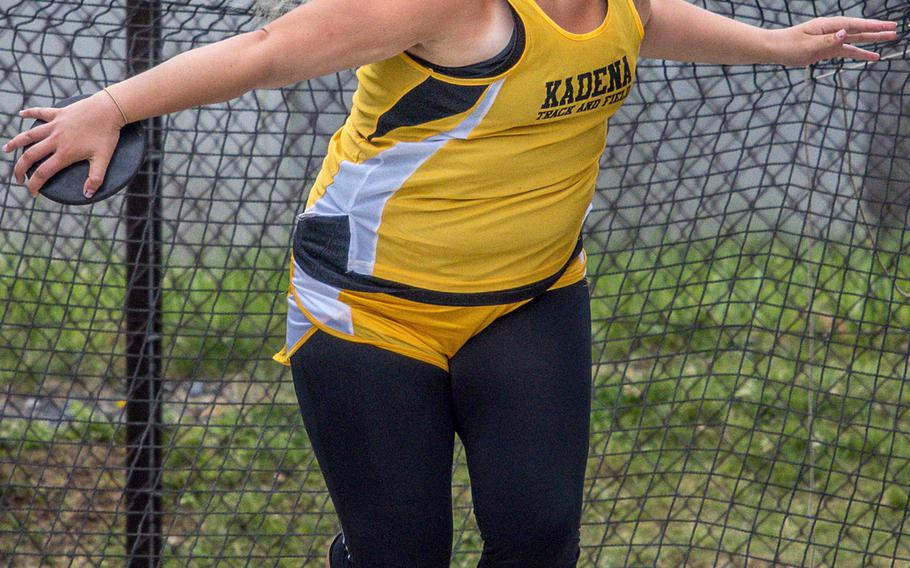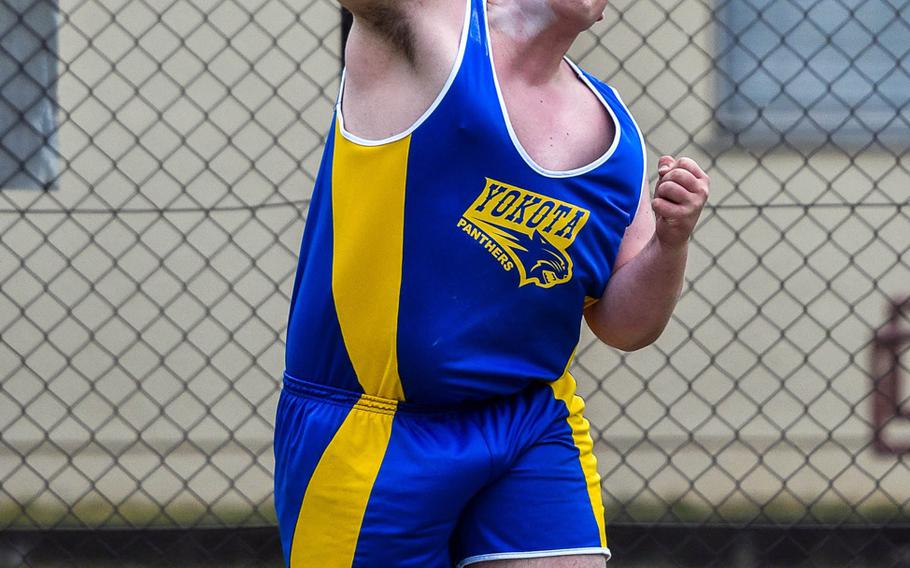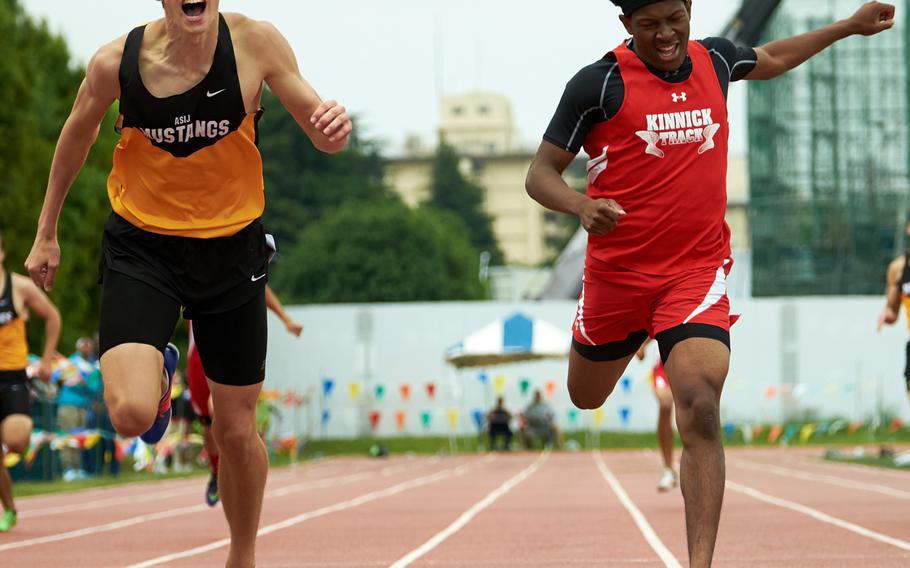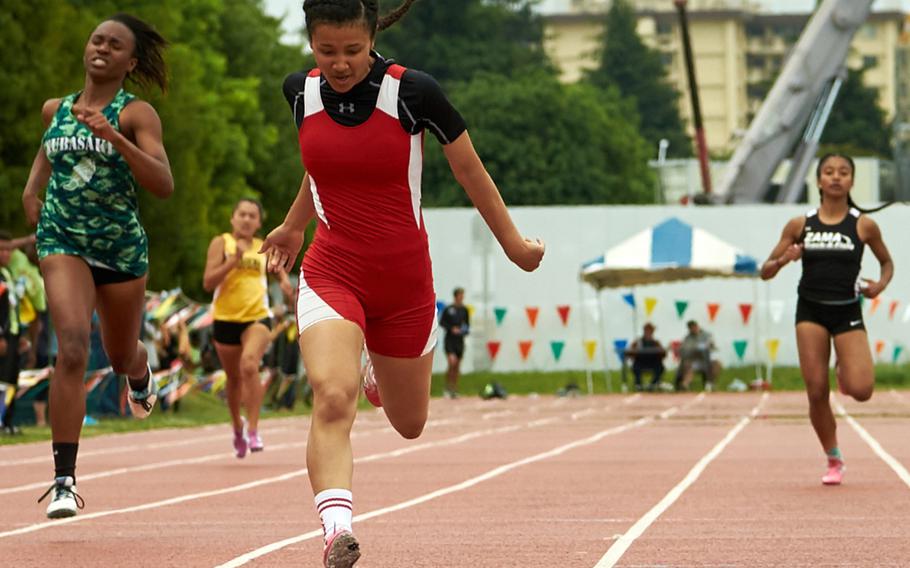 YOKOTA AIR BASE, Japan – Aya Stewart was overcome with joy. She clasped her hands to her mouth, collapsed onto the turf infield, then a cascade of emotion coursed down her face.
The Nile C. Kinnick senior had just learned she'd accomplished a goal she'd been chasing for three years – breaking the Far East track and field meet 400-meter record, set in 2013 by her then-senior teammate Valerie James.
"I'm so happy right now," Stewart said through her tears, after clocking 57.95 in the event, topping James' mark of 58.63, set when Stewart was a freshman.
"I've been telling myself that I would do it, I've been trying for her record, slowly getting there and I finally got it. My dream finally came true."
Stewart credited James and two other former teammates, Shakita Samuels and Rhyssa Hizon, for motivating her to achieve higher goals. The four hold the meet and northwest Pacific record in the 1,600 relay, 4:03.38, also set in 2013.
"They were my role models. They helped me so much," Stewart said, adding that she hopes she can set a "great example" for the sprinters who come after her "like they did for me."
Stewart's record was one of five set on the last day of the seventh Far East meet, and one of 10 to tumble during the two-day event. Two of them were also northwest Pacific records, including the boys 1,600 relay, which had stood for 12 years.
The boys 1,600 relay was the last event of the meet. American School In Japan beat its own record, running 3 minutes, 23.24 seconds, topping the old mark by 1.21 seconds.
Mustangs junior Britt Sease, who earlier broke the 400 meet record and matched the 800 mark, anchored ASIJ's relay team to victory.
"We have the Far East champion on the team," senior teammate Evan Yukevich said, "and it was up to us to get the biggest lead we could. All we had to do was give the MVP the lead. It was a team effort. Great way to close out the season."
Sease was the second runner in as many days to take down the 400 mark. He edged Kinnick senior Jabari Johnson at the finish line, Sease clocking 48.59 seconds, .15 seconds ahead of Johnson, who a day earlier ran the event in 48.63.
"Amazing; I've been chasing him forever and I finally got him," Sease said, adding that after earlier running 1:55.54 in the 800, "I was pretty tired, didn't think I had a shot" in the 400. "But at the 200 mark I still felt strong. I wanted to win."
In the 800, Sease tied the mark set two years earlier by Yokota's Daniel Galvin, down to the hundredth of a second.
Nursing a sore right foot, Galvin, the region record holder in the 1,600, finished third in the 800 and later closed out his Panthers career by winning the 3,200 in just over 10 minutes.
In the second day's first event, Kadena senior Tiarrah Edwards clocked 15.76 seconds in the 100 hurdles, breaking the one-year-old mark of 16.37 set by her former teammate Apryl-Len Cabase. She did it after what she termed a slow start.
"I almost fell down; my start was pretty crazy," Edwards said. "I'm glad I was able to take it, for myself, for my team. It feels good."
Seoul American's sprint-relay team also got into the record-breaking act, topping the 400 relay meet mark in 43.61, besting the old standard of 43.66 set by Kubasaki two years ago. The Falcons had come within .2 seconds of the mark during Thursday's preliminaries.
"So we made it our goal to beat it," said senior Myles Haynes, who anchored the Falcons to victory. "It's great, knowing your name is going to be in the record books in my senior year. We couldn't have done it without our teammates."
The team championships went to the same teams that won a season ago. Stewart, Johnson and the Red Devils repeated their overall Division I school banner, as did Zama in Division II for the third straight season.
"It feels great; three in a row," said Trojans coach Doug Galang. "We have a great set of volunteer coaches and great kids who put in the hard work."
"This team's awesome," Kinnick coach Luke Voth said. "It's the kids' hard work. We always have leaders who buy in and get the kids to buy in. And they love competition."
Twitter: @ornauer_stripes
---
---
---
---