Special teams boost Yokota to second Torii bowl title
---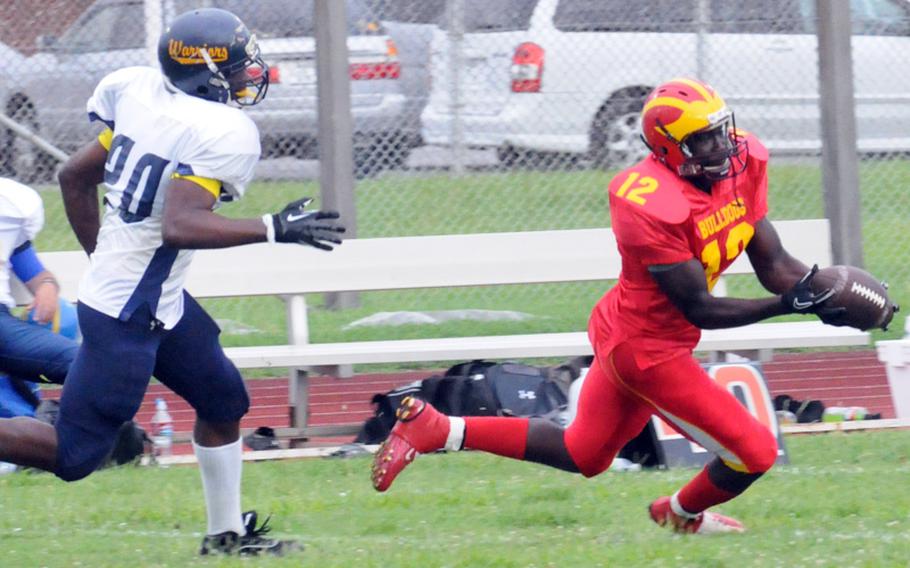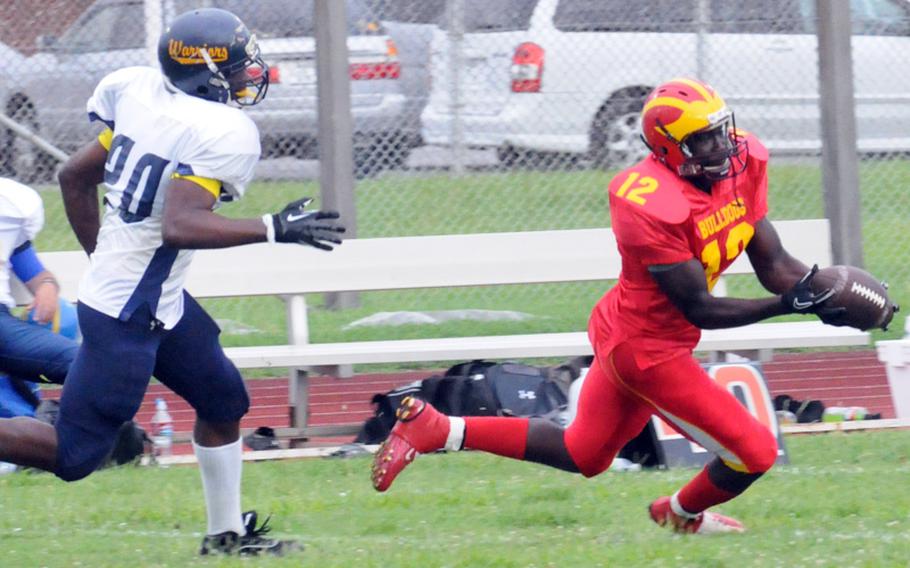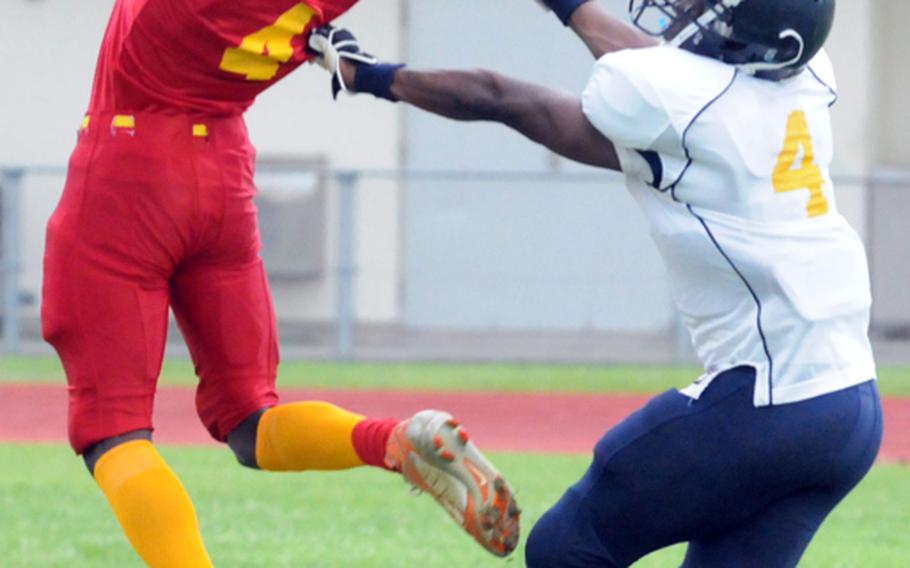 CAMP FOSTER, Okinawa – Special teams ruled the day as Yokota Air Base captured its second Torii Bowl title in three years Saturday, giving road teams their second straight win in the U.S. Forces Japan-American Football League's championship game.
Garrett Sokolowki and Mark "Rock" Rocamontes each scored touchdowns on botched punt snaps and Joe Stevens' 78-yard kick return set up Yokota's other TD as the Warriors beat the host Bulldogs 20-12 to cap their 7-0 campaign.
"Rock, Garrett, they played a heckuva game, and Stevens, he set that [touchdown] up," coach Selwyn Jones said. "Everybody was tired, but they played a heckuva game. They believed they had what it took to win this championship and bring it back to Yokota."
After going 0-for-3 in the Torii Bowl, Yokota now has a two-game winning streak in the title game, but won it for the first time on the road. The Warriors lost to the Bulldogs in 2009 at the same venue, then the next year hit the victory column at home against Joint Task Force.
Foster was trying to defend the USFJ-AFL championship it won last August at Misawa Air Base, and the Bulldogs (5-3) were doing it without starting quarterback Sanford James among several other starters.
"We make no excuses," said Gerald Sharber, the Bulldogs' coach who replaced James under center. "It's hard to play your best that way as a group. I congratulate Yokota. They played a good, hard game."
Sokolowski scored the game's first touchdown 4:45 into the first quarter after a bad punt snap sailed 34 yards into Foster's end zone.
Stevens opened the second half with his kick return that set up Darone Frierson's quarterback sneak to make it 13-0.
Foster promptly replied with touchdown runs of 17 and 9 yards by newcomer Maurice Jones, the second coming after Yokota running back Anthony "Ant" McNeill fumbled the ball. "He stepped in and did what he had to do," Sharber said of Jones.
McNeill promptly took his next carry 42 yards, which he said "turned the momentum of the game. We got out of our territory and took the pressure off us."
Rocamontes followed with his second touchdown in two games, recovering another bad punt snap of 14 yards into the Foster end zone.
Yokota won despite being outgained 213-139 on offense. The game was played through the outer bands of Tropical Storm Haikui, which dumped several rainshowers on Mike Petty Stadium during the contest.
Charles Taggart played line for Yokota on Saturday; a year ago, he dressed out in Foster red and transferred before the Bulldogs' Torii Bowl win. "I was glad I was able to be here this year," he said.
The diminutive McNeill, the leading career rusher in Yokota High School history who never won a Far East title with the Panthers, got his first championship in Warrior Navy blue and white. "It feels great. I'm happy, super happy," McNeill said.
if(typeof(dstb)!= "undefined"){ dstb();}
---
---
---
---