Sonnenberg, Galvin break more records
---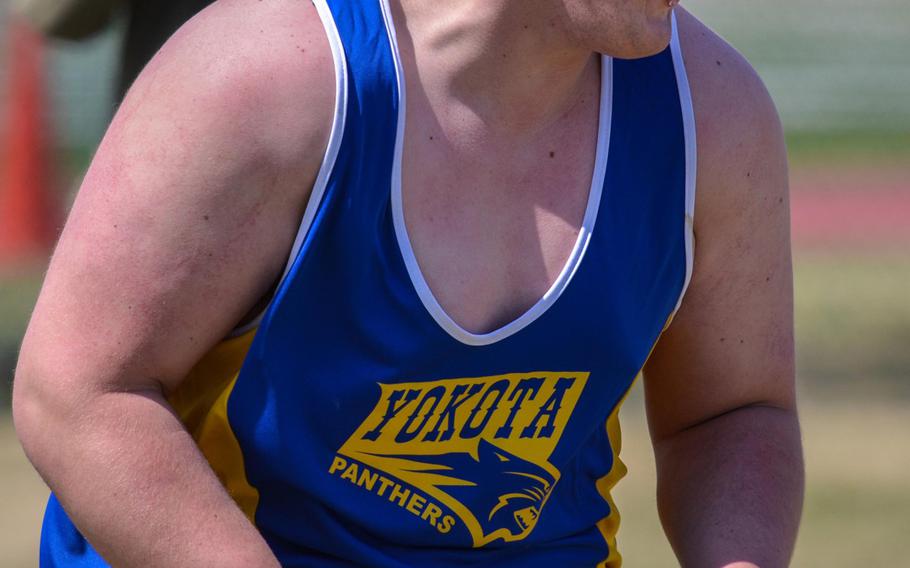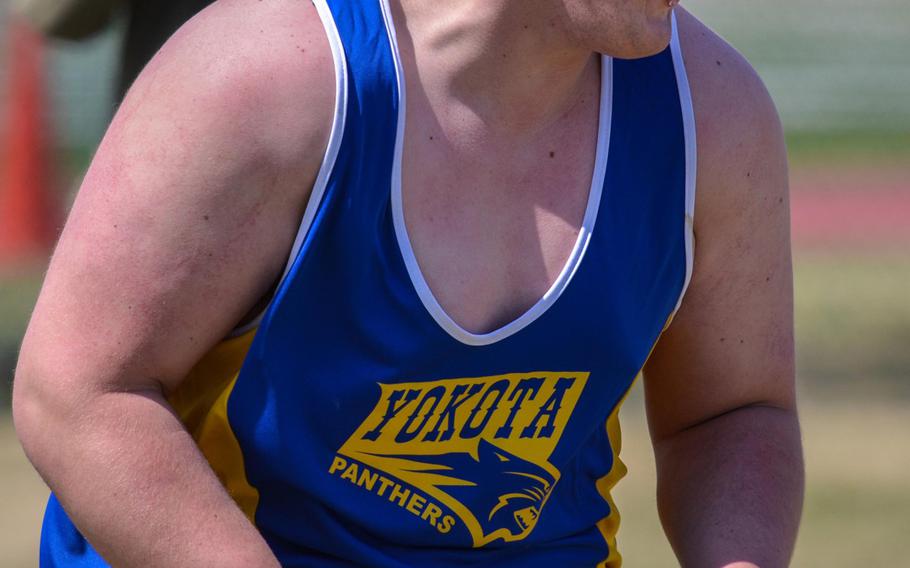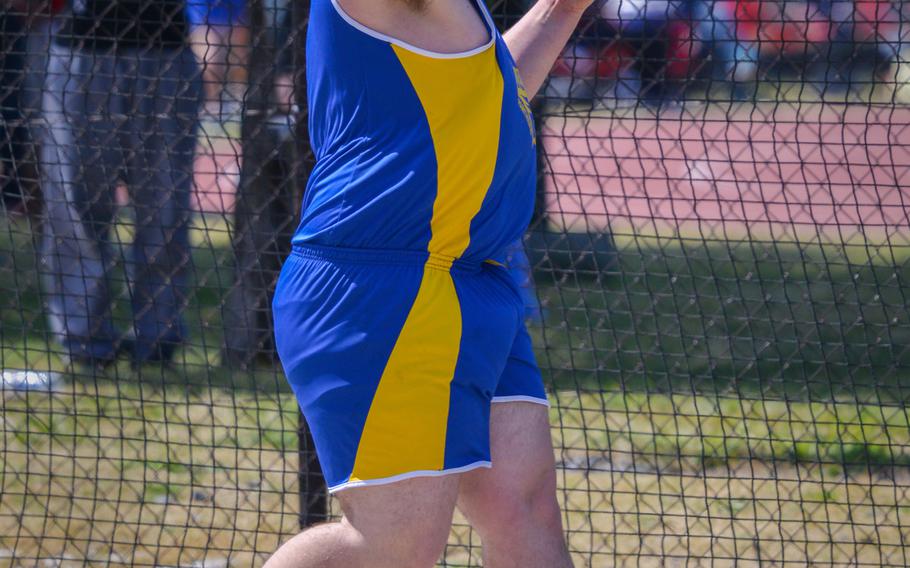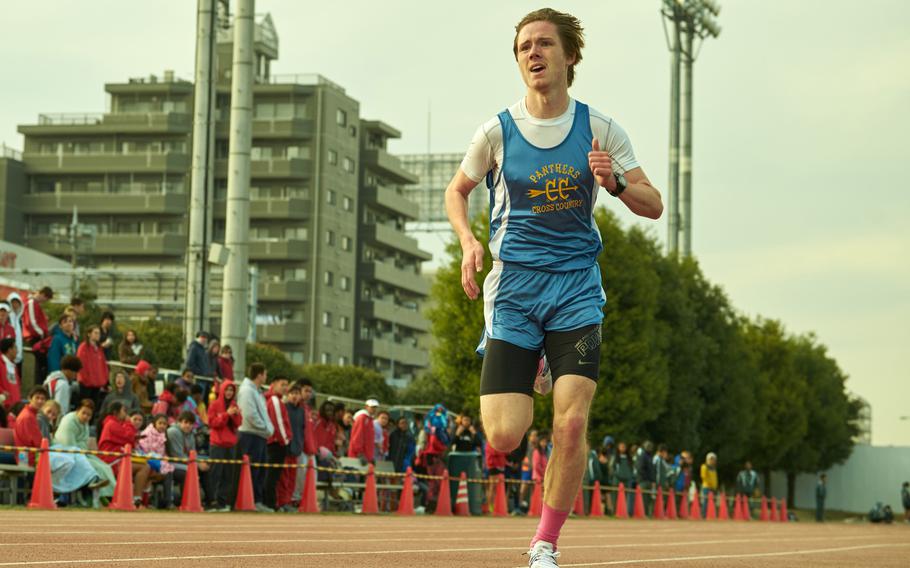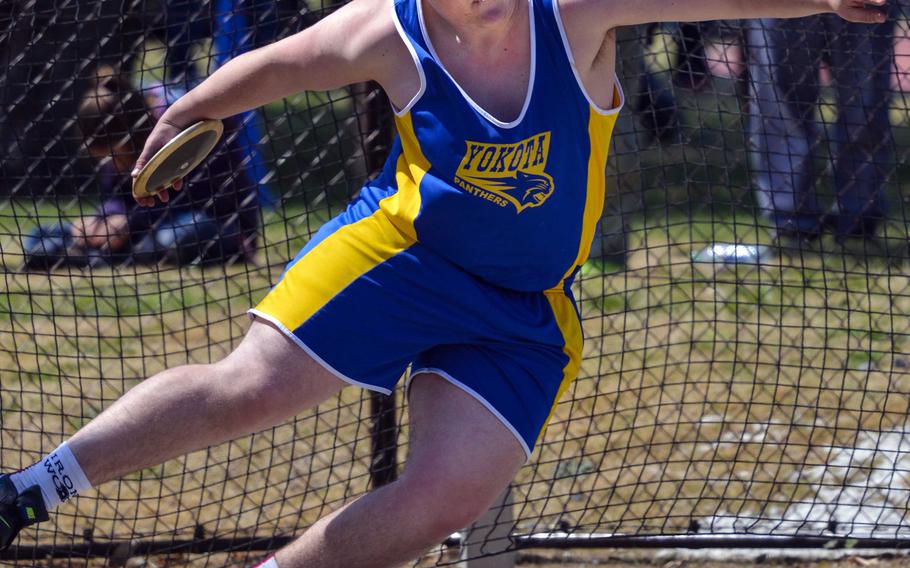 YOKOTA AIR FORCE BASE, Japan – It took 27 years before the northwest Pacific high school discus record changed hands last April.
Saturday, the same record fell three times in 20 minutes. Yokota's Christian Sonnenberg was the culprit. The junior now owns the five longest throws in Pacific history including a record 56.40 meters.
"It just felt different," Sonnenberg said of his sixth and final throw on the day. "That throw felt completely different than it ever has."
Among the differences he noted, he felt that he extended more than typical, that he released a split second later than he usually does and was able to keep his fingers on the disc a little longer than normal.
"It felt beautiful," Sonnenberg said of his latest record-breaking throw. "That was the most natural throw I've ever felt."
Heading into the event, Sonnenberg's Pacific and personal record was 51.98 meters. On his first throw of the day, the mark was more than a meter longer reading 52.99 meters. His third throw would have also broken the old record with a 52.51 recording.
In the second round of throws, Sonnenberg followed a scratch with another new Pacific record of 53.23 meters. That record only held for five minutes when Sonnenberg stepped back into the circle to launch the final hurl.
"I was actually kinda worried heading into season," Sonnenberg said. "My throws in practice were only going 45 and 46. But this is perfect and gets me back on track to reaching my goal of 60."
His next try to break the record is next week in Zama, but he says the Kanto Plain Championship (May 14 at Yokota) will be more reasonable.
"I'll be switching my training to include more heavy lifting for a couple of weeks, so next week will be horrible," Sonnenberg predicted. "My routine will be much more well rounded by the time Kanto comes, so that's when I'll be really trying to hit 60."
In the 3,200-meter run, Yokota's Daniel Galvin broke the 32-year-old Kanto Record despite a head wind blowing into his face on the final 100-meter stretch of each of his eight laps.
Galvin's final time of 9:38.13 was less than a second better than American School In Japan's Rich Gallagher's 1984 time of 9:38.90.
"I was terrified heading into the last turn that Evan [Yukevich of ASIJ] was going to jump in front of me again, so I really picked it up and started sprinting and then just kinda going faster," Galvin said, referring to the Mustang and close friend passing him on the final lap in last week's 1,600-meter race to claim the new Pacific record for that distance. "I'm glad Evan beat me last week because it really lit a fire under me again. I've been training harder and with greater focus this week -- much more serious, you know -- than I ever have in the last four years."
Saturday's run also puts the Yokota senior less than eight seconds off the 42-year-old Pacific record set by Roger Olson of CAJ.
"It's always been my goal to have every distance record before I graduate," Galvin said. "But it's more important to me to know I ran as I fast I can every race. If I end up finishing second to Evan again but beating my own [personal record], that's still a good run."
---
---
---
---