Simon Sanchez takes third by shutting out Guam
---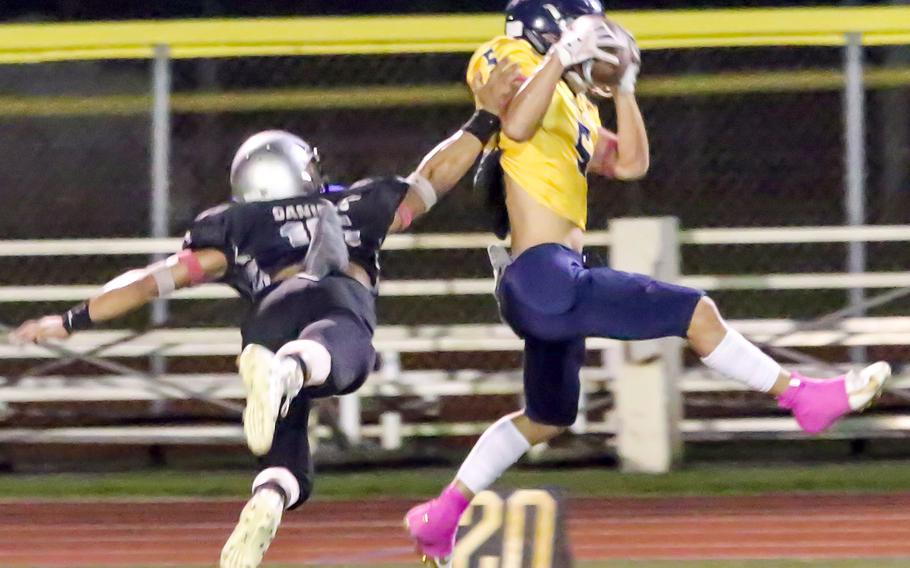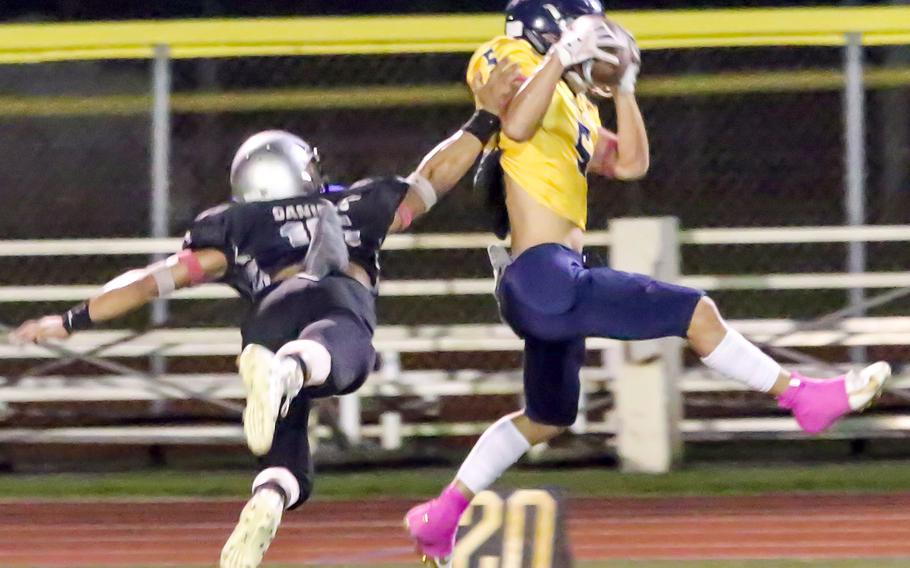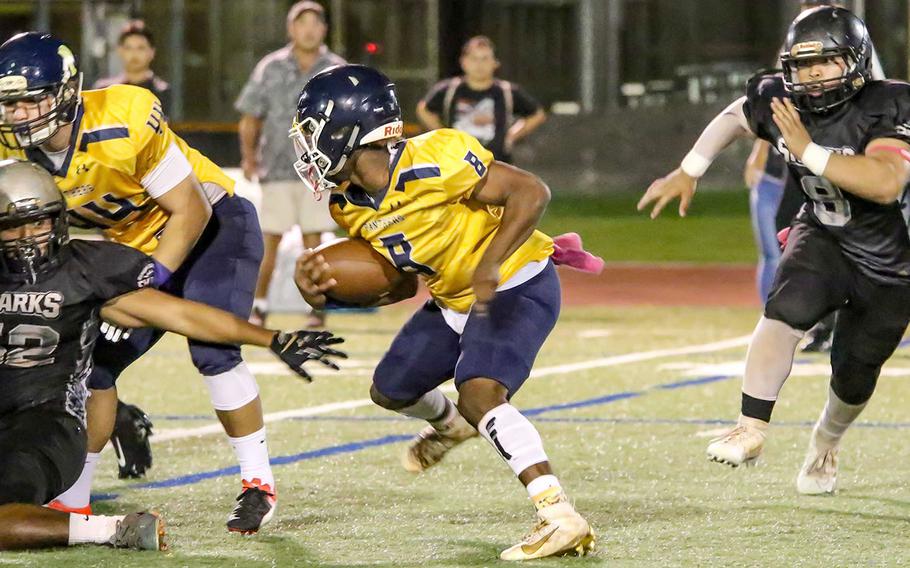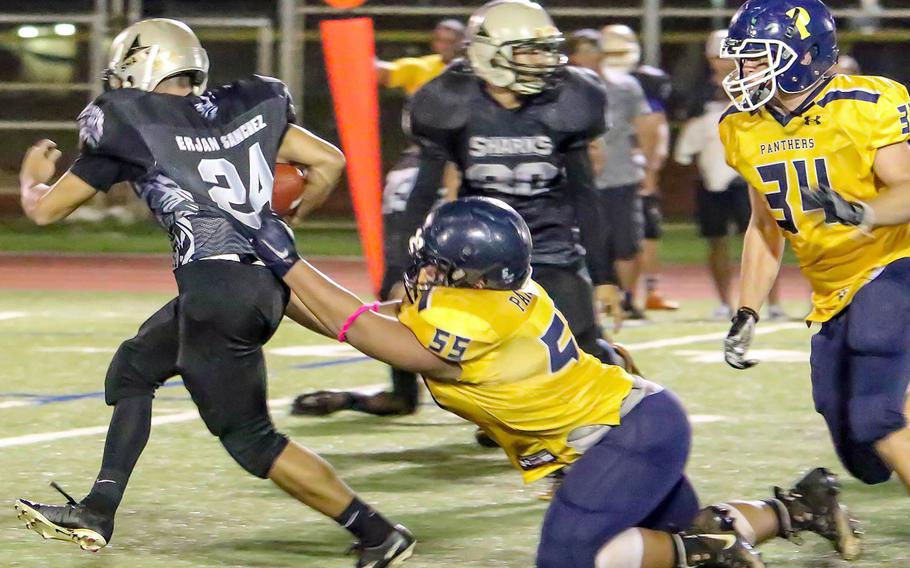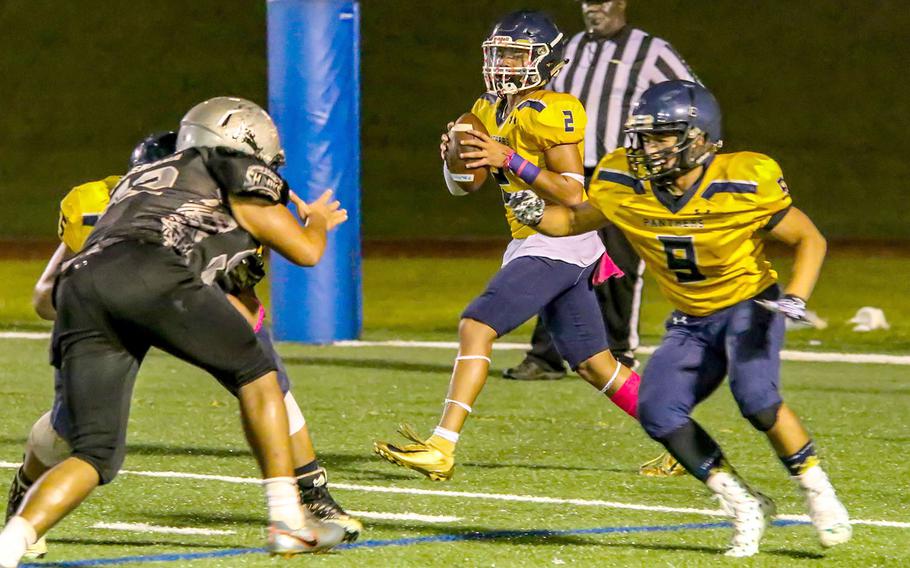 AGANA HEIGHTS, Guam – Simon Sanchez showed up at Guam High's Panthers Field with purpose. Guam High simply had trouble getting going.
Erjan Sanchez set up the first two touchdowns with a 55-yard run from scrimmage and a 78-yard punt return and the Sharks scored three times on running plays to beat the Panthers 20-0 Friday in the Interscholastic Football League's third-place game.
It was sweet revenge for the Sharks, who lost 20-14 to the Panthers on Sept. 20.
"You have to come ready to play and our guys were not ready to play. They were not focused," coach Jacob Dowdell said of his Panthers, who suffered their fourth loss of the season, but only their first one by shutout.
"Simon Sanchez wanted to avenge that loss. Somebody wanted to celebrate on our home field," Dowdell said.
Jayton Penaflor put the Sharks up to stay 6-0 with a 1-yard first-quarter touchdown run, all the points Simon Sanchez would need. Kamerin Toves added a TD on a short second-quarter run and Adin Lumba capped the scoring with a 20-yard touchdown run. Penaflor ran in the two-point conversion.
For the Panthers, Travon Jacobs was 15-for-39 for 138 yards and had 67 yards on six carries. Jalen Thach had three catches for 57 yards and Nicholas Keefe five receptions for 600 yards.
"Hats off to the Sharks. They had grit and we did not," Dowdell said.
---
---
---
---