Shonan reminds wrestlers they have work to do before Far East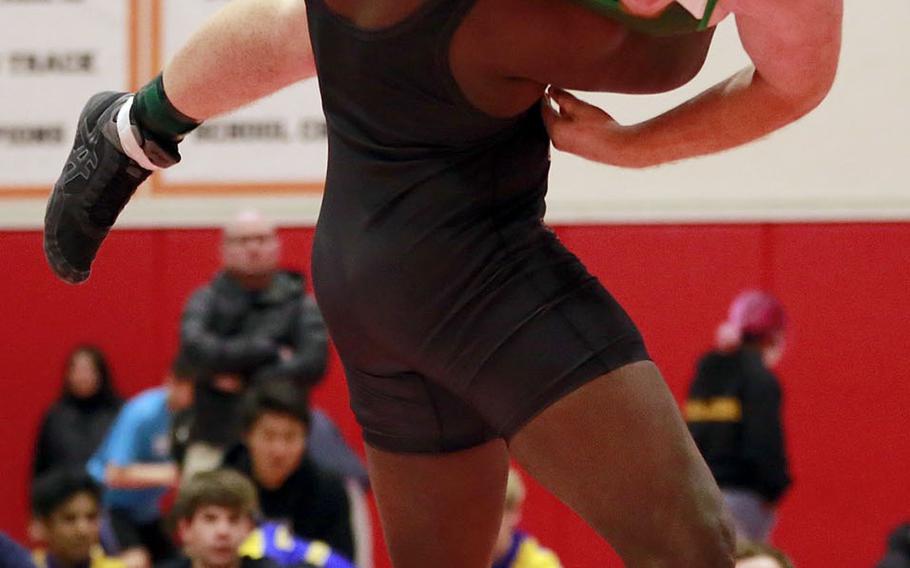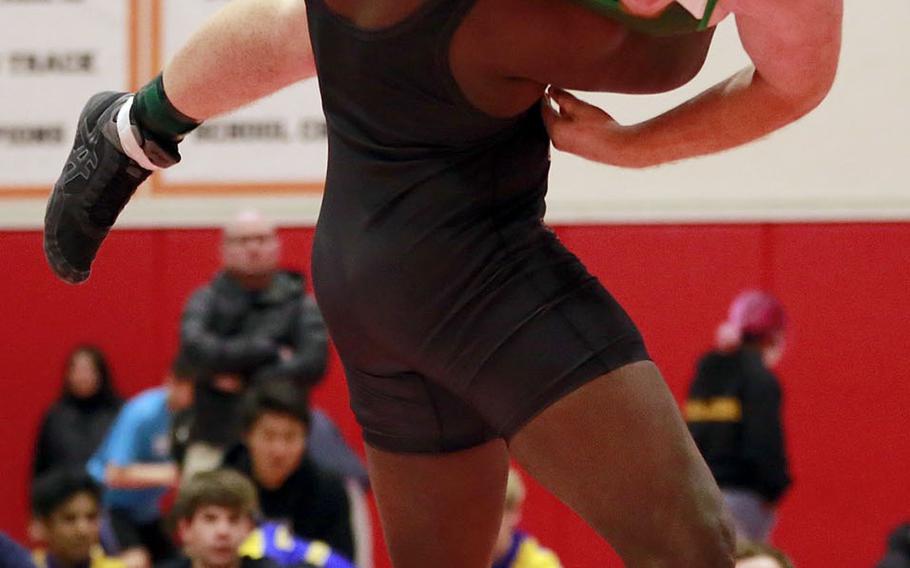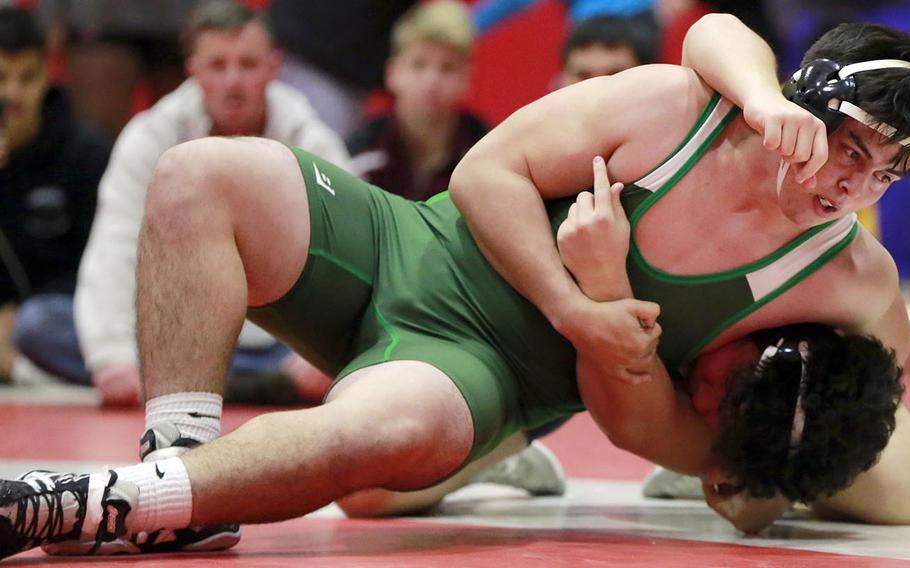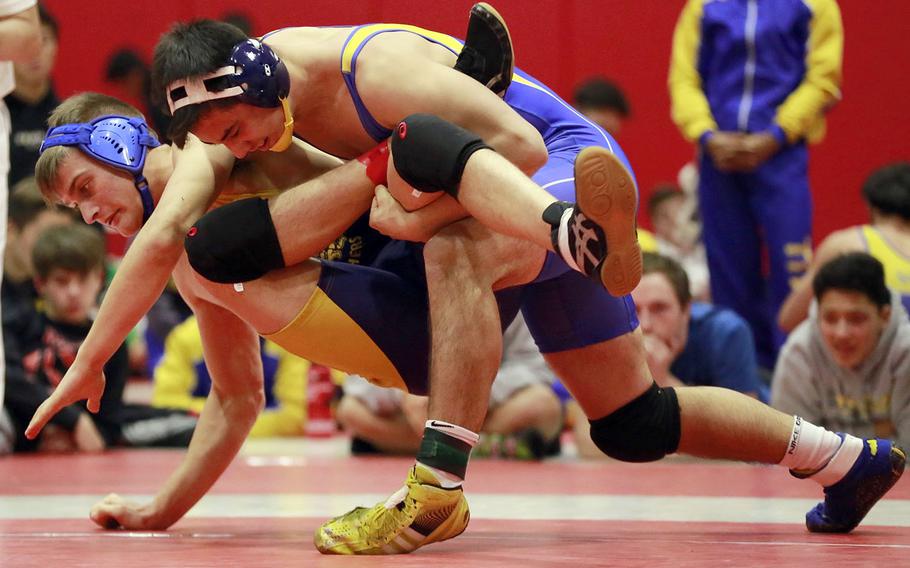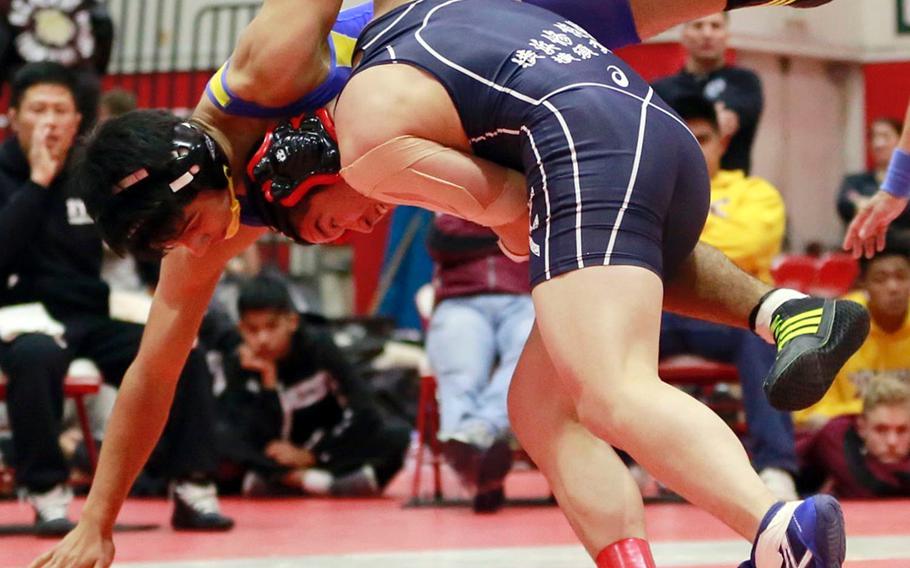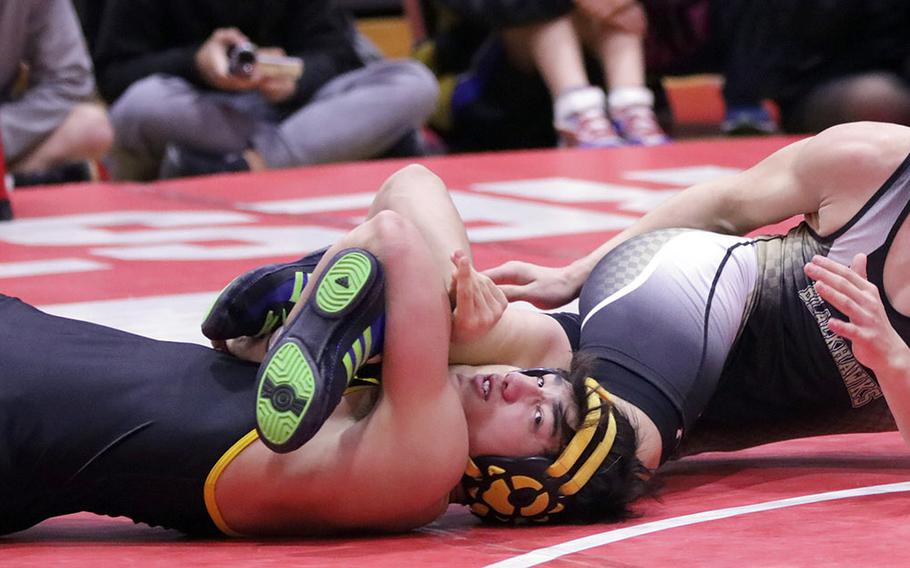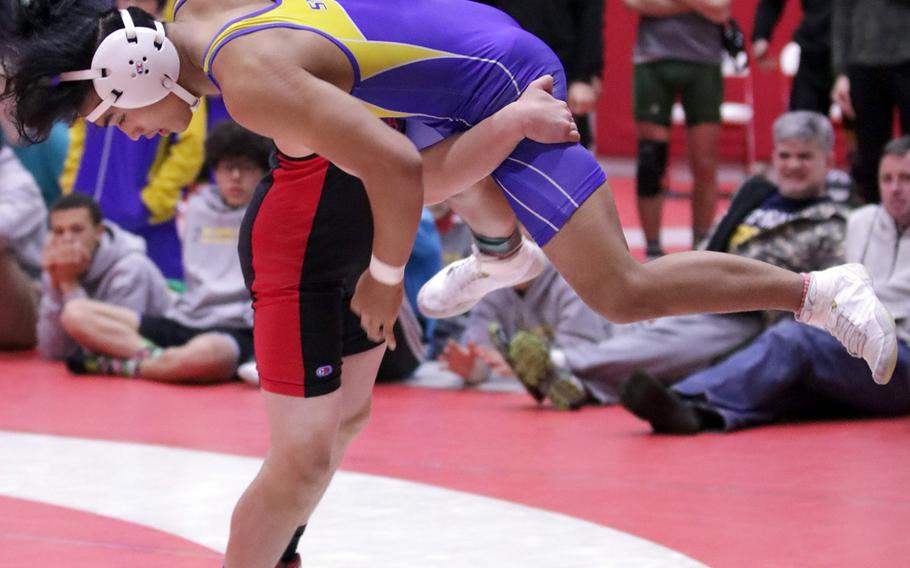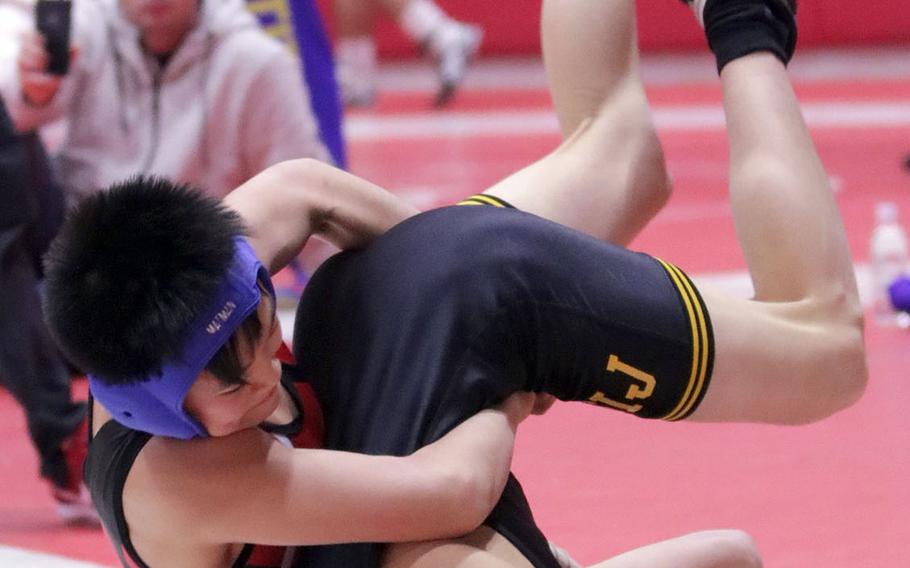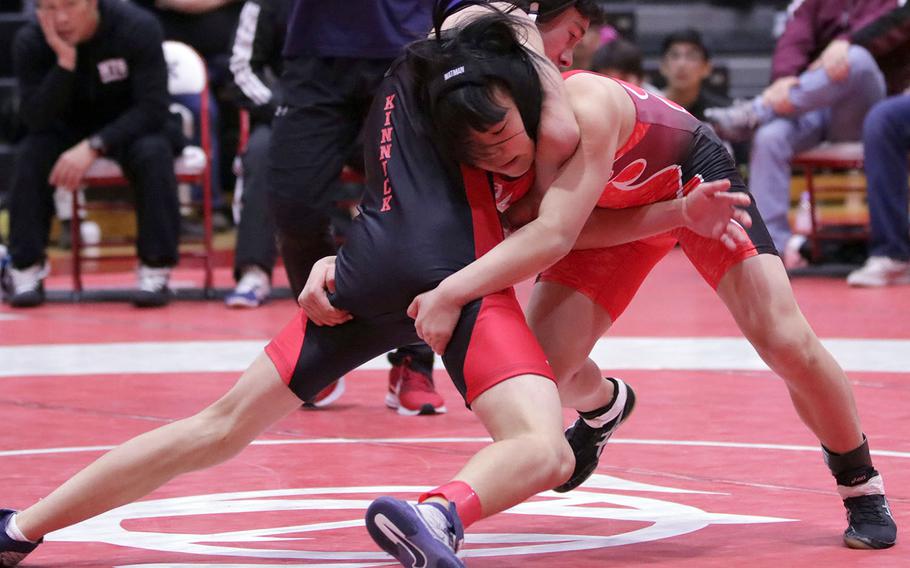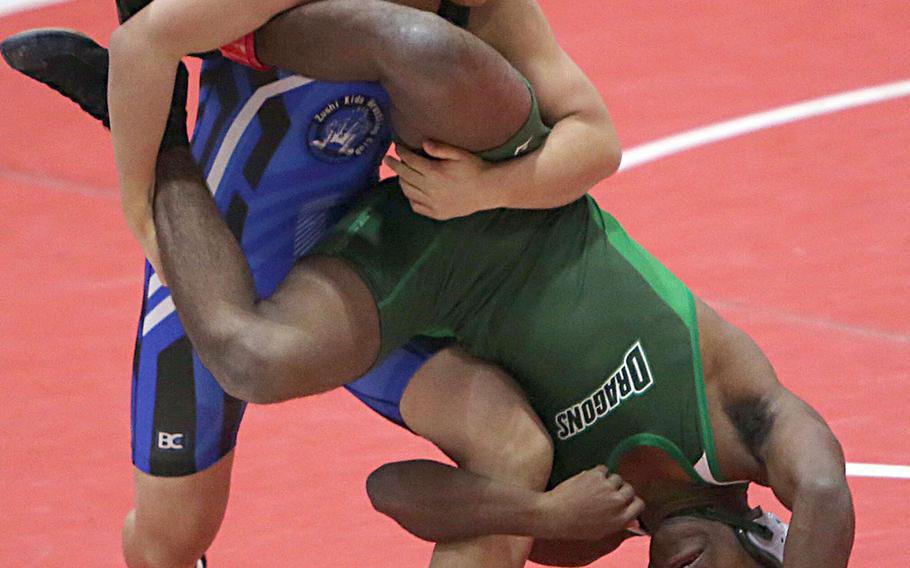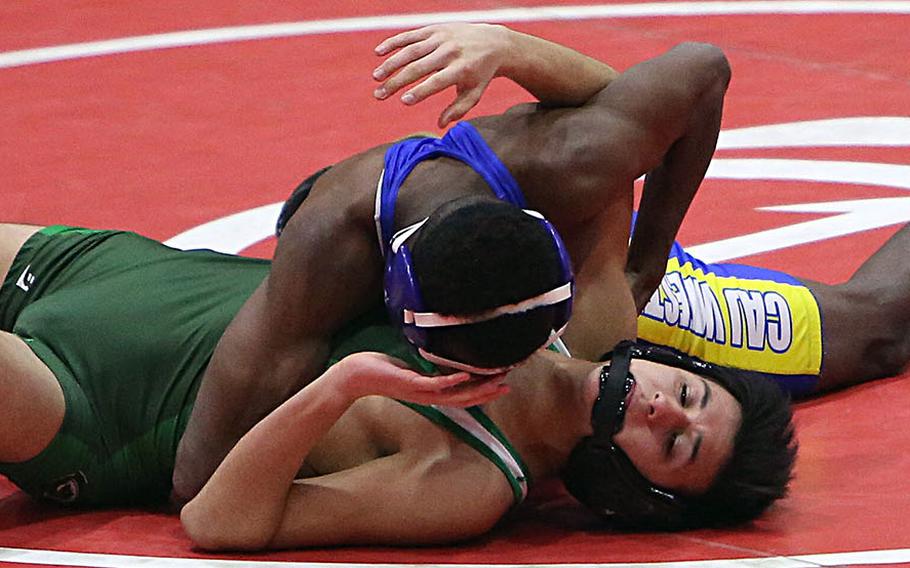 YOKOSUKA NAVAL BASE, Japan – Though Shonan Military Academy won't be at next month's Far East Tournament, its presence at Saturday's "Beast of the Far East" wrestling tournament was a blessing in disguise for DODEA and international school teams.
Shonan took five weight classes and finished first as a team, unseating defending champion and "Beast" host Nile C. Kinnick, which took fourth with 39 points. St. Mary's was close behind with 59 points, while Kubasaki was third with 47.
It's what teams can take away from bouts with Shonan wrestlers that can make their charges better, coaches said after "Beast."
"It's good to see guys with a different skill set and technique," Titans coach Shu Yabui said. "They set a good example. If we can beat one of them or score points on them, it shows our skills are up there with them."
"Beast" is the lone in-season invitational that features almost all the schools participating in Far East, scheduled for Feb. 21-23 at Yokosuka.
Three defending Far East champions got notice that they face an uphill battle if they're to repeat their weight-class titles.
-- Christian Academy Japan's Jordan Van Druff stunned Yokota's Caleb Heino, winning by technical fall in the 108 semifinals. Heino rallied to take second place via the wrestleback route, downing Shonan's Hyuga Kaneko and Kubasaki's Noah Vasquez. Van Druff won the weight class.
-- Kinnick's Chris Mason made it to the 215 finals, where Kubasaki's Haydn Peterson outlasted the reigning Far East champion by 12-7 decision.
-- At 115 pounds, St. Mary's Eiji Kasahara lost in the semifinals to Shonan's Ryogo Asano. Kasahara also fought back to finish second via wrestleback, beating Matthew C. Perry's James Williams and American School In Japan's Rin Zoot. Asano went on to win the weight class.
The rest of the weight-class titles were spread among three schools, St. Mary's Harold Mancia at 129, Nishant Chanda at 141 and Austin Koslow at 180; ASIJ's Rin Zoot at 148 and Zenon Sadler at 168; and defending Far East champion Marshall China of Perry at heavyweight.
Despite Shonan's dominance, Yabui said he and other coaches saw enough to determine that the Far East team points battle should come down to the Titans, Red Devils and Dragons; some observers said the Titans remain the team to beat.
Kubasaki finishing third at "Beast" was "not a big surprise," Yabui said, adding that he recognized quite a few of their wrestlers from a season ago. "They're tougher than they've been the past few years."
And there were some bright spots among teams that brought precious few to the meet, such as Humphreys, which had just three wrestlers but finished with 12 points.
"They were really solid," Yabui said of the Blackhawks' Will Allen (135), Zach Downs, (141) and Jaiden Workman (148). "They'll be in the mix at Far East."