Prep roundup
Shappell's record-setting ways continue
by
Dave Ornauer
April 18, 2015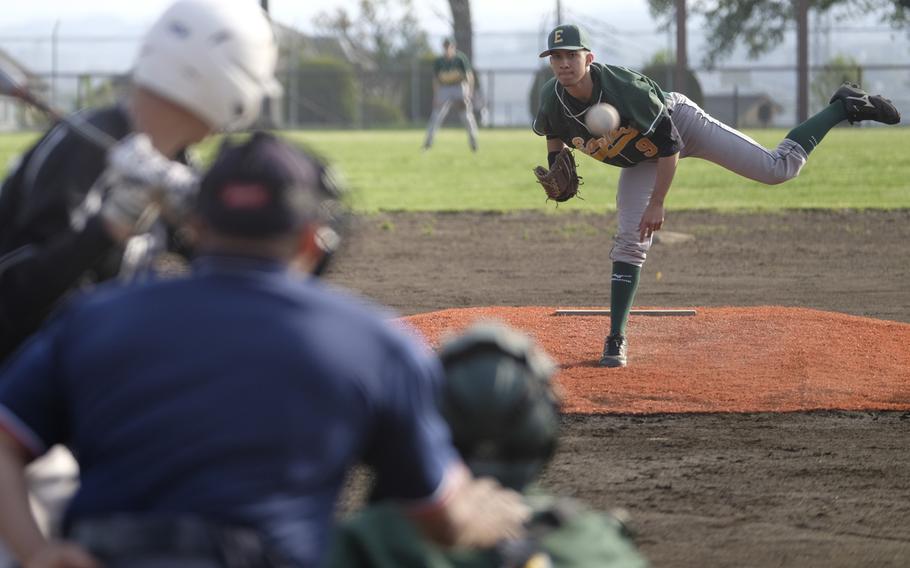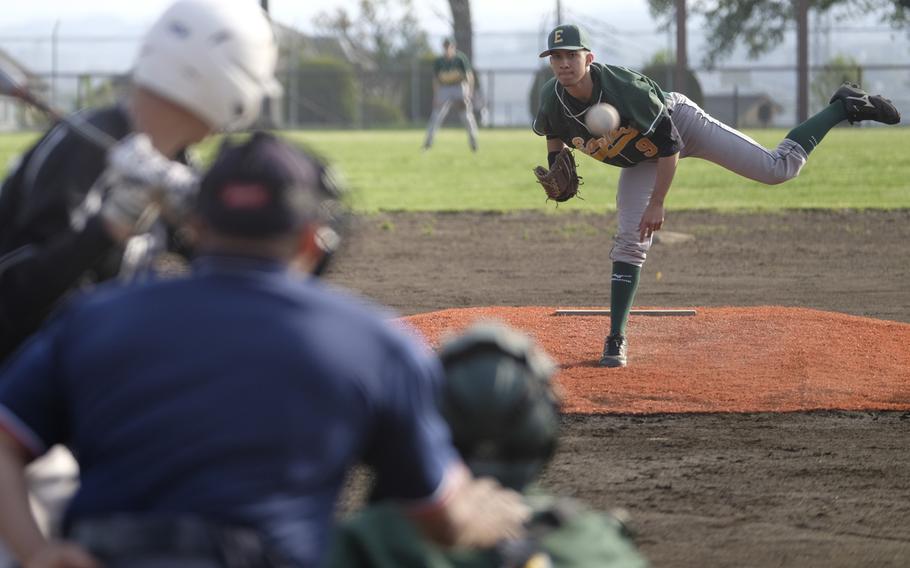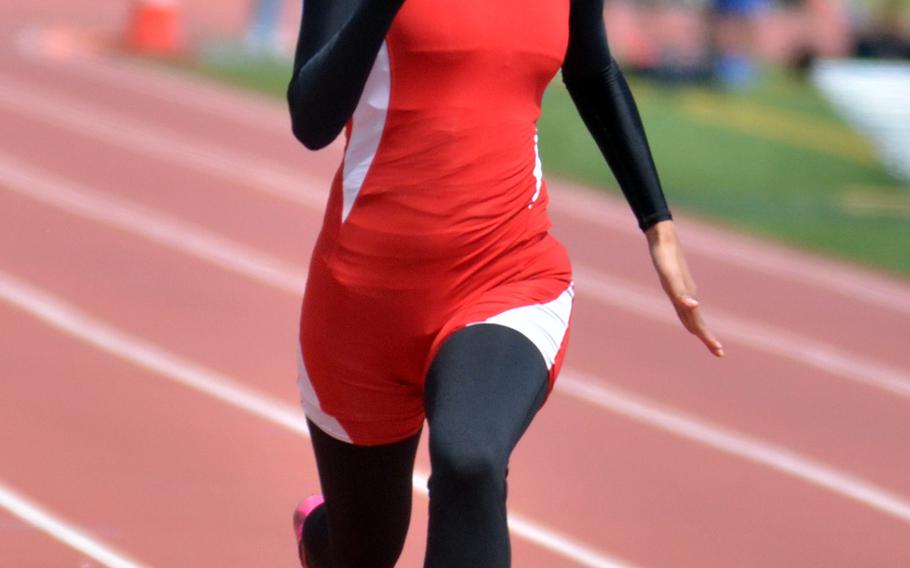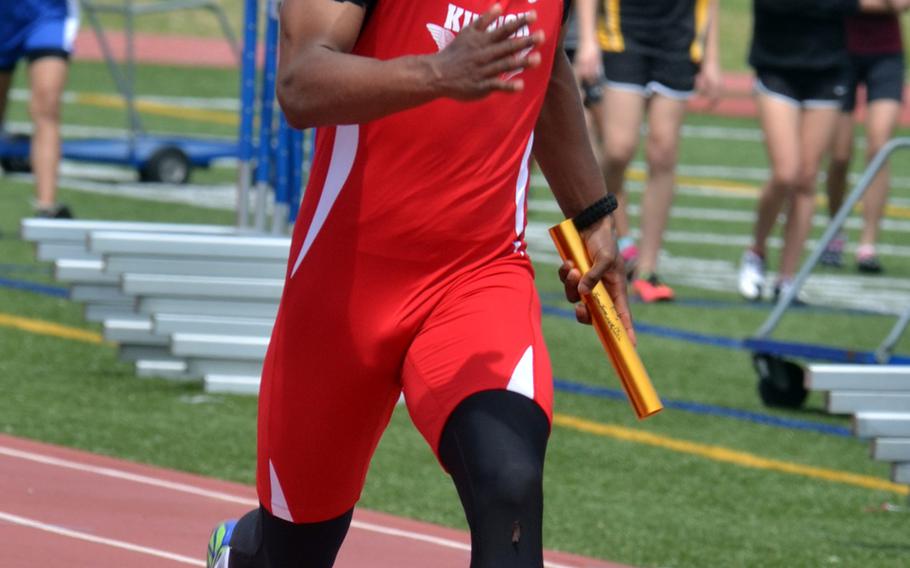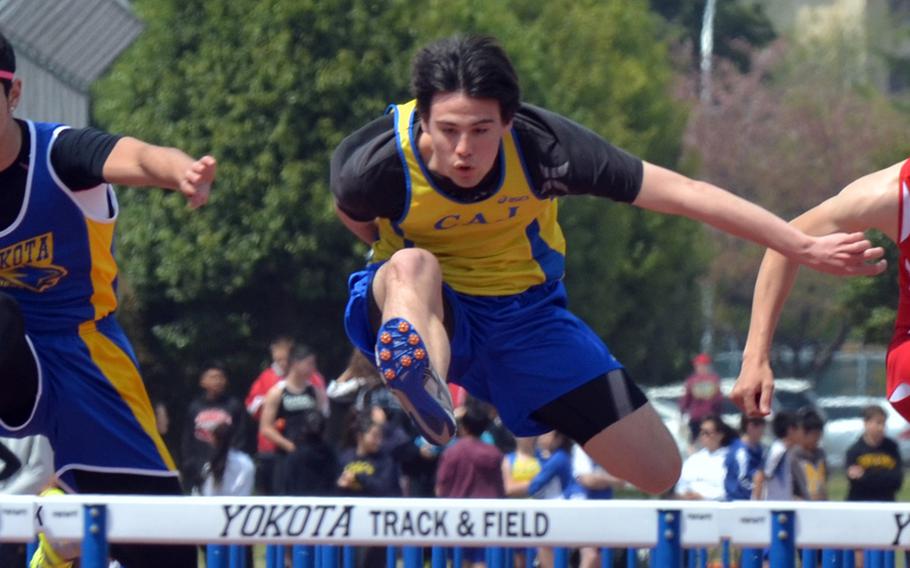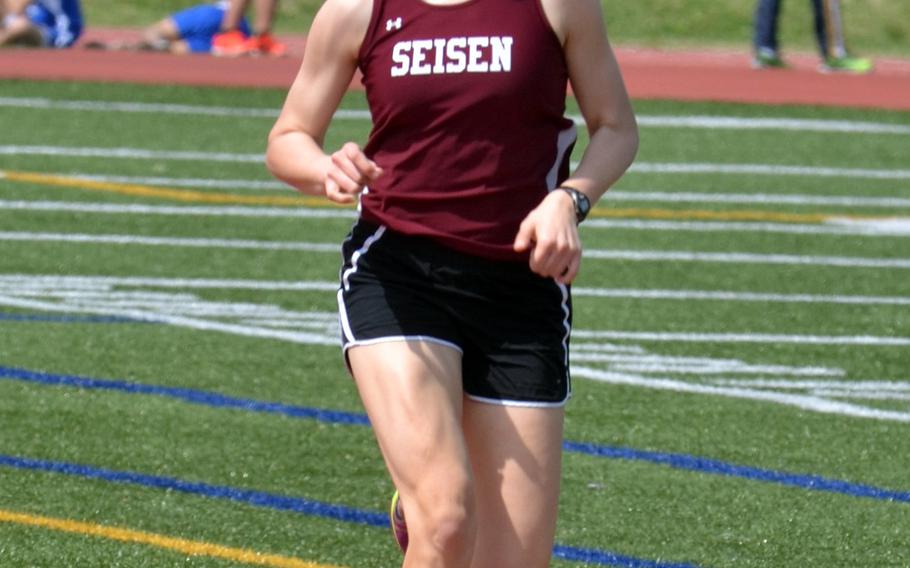 YOKOTA AIR BASE, Japan – Brittani Shappell had been dealing with tendinitis in recent weeks, which meant she'd not been training much. And she'd not run the 3,200 meters this season; in fact, had never run the event once.
No problem.
The Seisen International freshman and reigning Far East cross country champion ran the event in Saturday's Kanto Plain meet in 11 minutes, 47.10 seconds – breaking an 11-year-old league record and closing in on the Pacific's record as well.
"Yay!" Shappell said, surrounded by teammates, when she learned she had eclipsed the old league record of 11:48.1 set in 2004 by Yuna Sakuma, also of Seisen.
Her performance brought her within 1.1 seconds of the region record of 11:46, which also came in 2004, by Kubasaki's Crystal Sandness.
"That's probably going to fall this season, I'd imagine," Phoenix coach Matt Granger said. "We were hoping she would go faster" but coming off the tendinitis problem, "we weren't sure."
Granger, who's also Shappell's cross country coach, credited Lisa Watanuki of American School In Japan for pushing Shappell. "She hung right with her," he said.
With every feat, Granger says he remains continually surprised by Shappell. "She has a good handle on what she's capable of. She's a mature runner, she's composed and she runs within herself."
Shappell has been running at Seisen since the sixth grade and set Pacific records in the 1,500 and 3,000 at the age of 11. Kanto middle-school runners compete in those shorter distances, while high schoolers run the 1,600 and 3,200.
Among others under record watch in Kanto, Jabari Johnson of Nile C. Kinnick swept the 100, 200 and 400 but is still chasing his Pacific 400 mark of 49.57; he ran 51.25 on Saturday. Yokota's Daniel Galvin, who holds the Pacific 800 and 1,600 records, sat out while recovering from a hamstring injury.
Panthers thrower Christian Sonnenberg, chasing the 27-year-old discus record of 50.65, had three legal throws, the longest 45 meters. He scratched on throws of 55 and 58 meters.
JFK sprinter sets Pacific 100-meter recordOne Pacific record did tumble, in the second Guam regular-season meet on Friday at Okkodo High School: John F. Kennedy's Regine Tugade ran the 100-meter dash in 12.26 seconds, meet marshal Gaynell Marsh of Marianas Sports Officials Association confirmed via e-mail to Stripes.
That eclipsed the 12.41 that Kinnick's Val James ran in the 2013 Far East meet at Yokota.
Samurai strikers sweep weekend setCoach Mark Lange's three-time Far East Division II Tournament champion Matthew C. Perry squad is 9-0-1 this season after a 2-0 victory over Zama on Saturday.
Coupled with a 3-1 win on Friday, the Samurai swept the Trojans – who lead the Pacific with 51 goals – and continued their success against the team they vanquished 3-1 in last May's D-II final.
It was Perry's final tune-up before next weekend's DODDS Japan tournament, which will be hosted by Zama. The Samurai won the event for the first time last spring.
"It was a good challenge. Zama is a good team, no question," Lange said of a Trojans team that sports the Pacific's leading scorer, Malik Wilkes (25 goals). "They have a lot of heart, a lot of class, (coach) Marc (Norton) has done a good job building that team."
Zama sweeps Japan diamond titlesIt was a red-letter weekend on the diamond for Zama's baseball and softball teams.
Behind the pitching of Keiyl Sasano, Jaron Brown, Kimani Ferguson and Heather Hurley, the Trojans won every game there was to be won in the DODDS Japan tournaments, baseball at Zama and softball at Yokota.
One standout individual performance was turned in by Kaia Austin of softball runner-up Yokota. The sophomore shortstop batted 15-for-15 with 20 RBIs, 23 total bases, two grand-slams, four walks and five stolen bases. "Very good, very good," coach Ty Gaume said.
Twitter: @ornauer_stripes