Shappell, Johnson shine in Kanto finals
---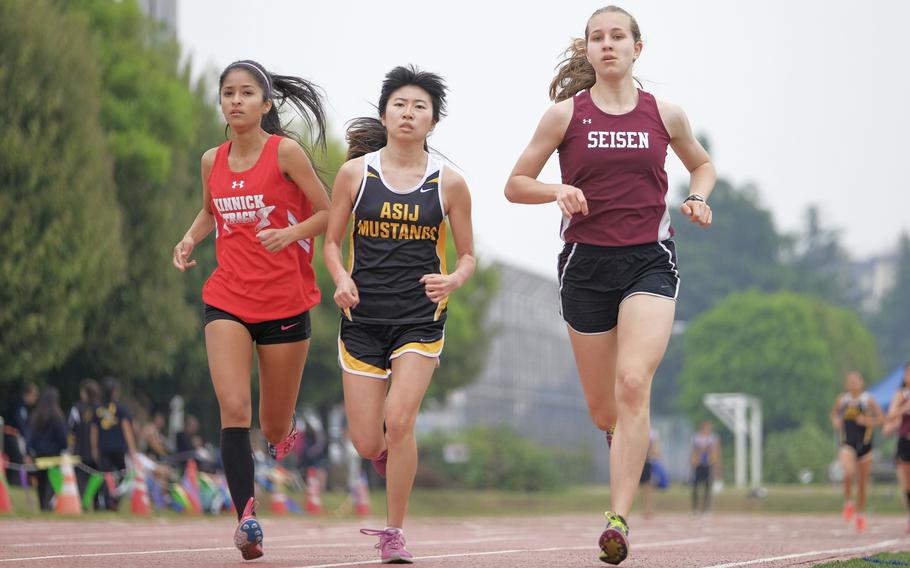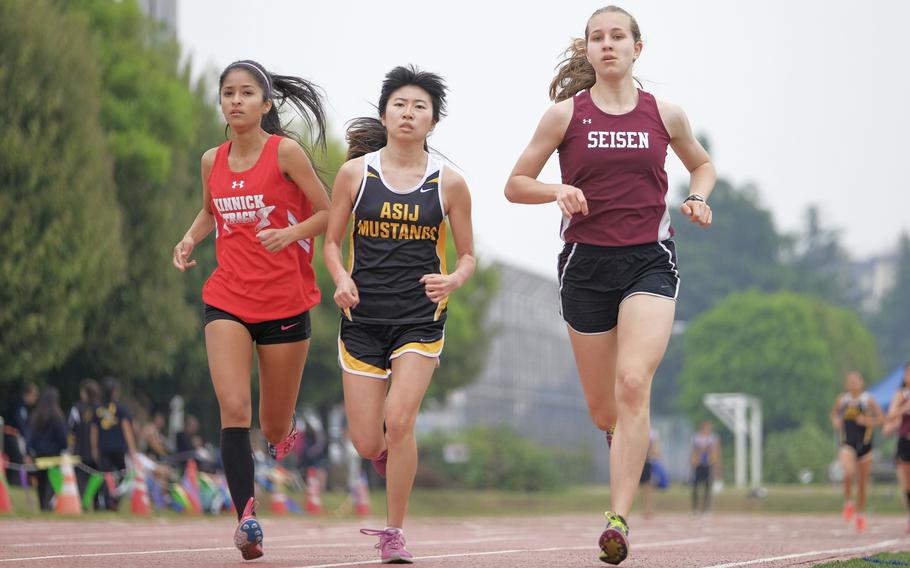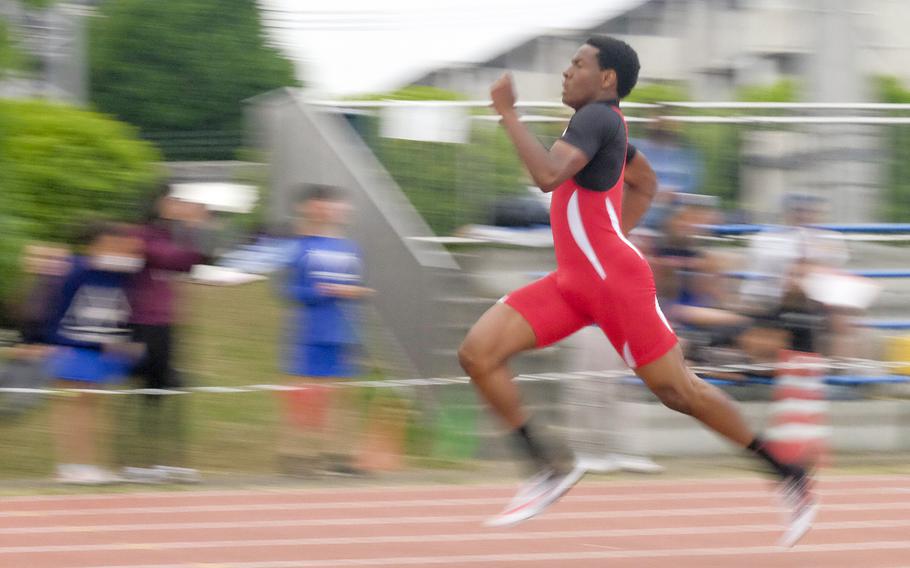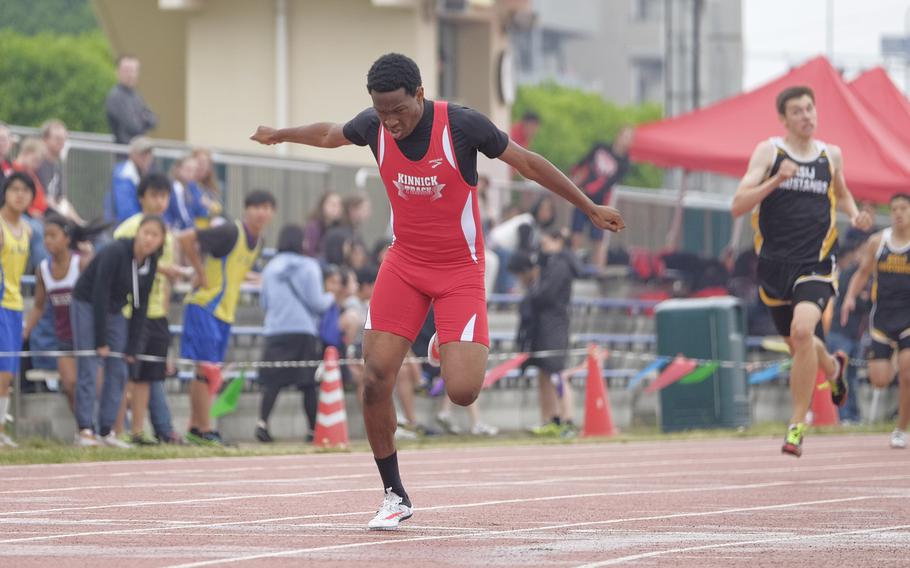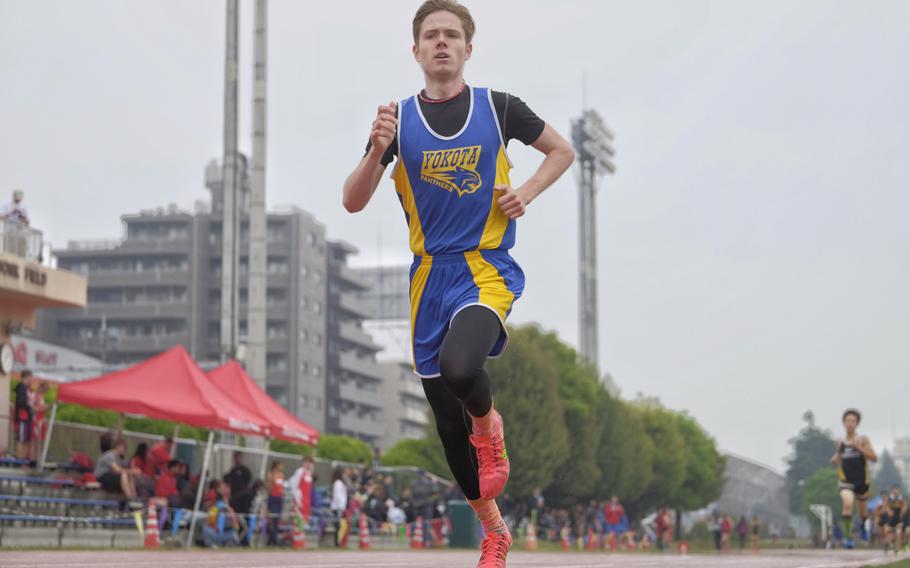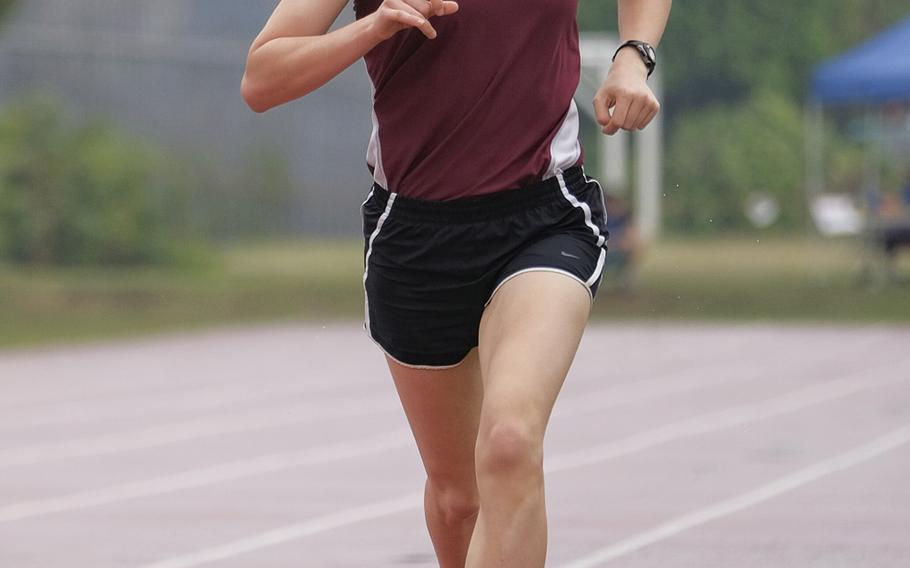 YOKOTA AIR BASE, Japan -- Brittani Shappell and Jabari Johnson have at least one unique thing in common, though they are quite different on and off the track.
Johnson, a Nile C. Kinnick junior sprinter, can be a quiet, stoic sort and generally says very little. He took just over a minute Saturday to complete the 200 and 400, less time than it took Shappell, a Seisen freshman whose personality can be bubbly at times, to run one of her 12 laps around the track in the 1,600 and 3,200.
But now they both share a common thread: Pacific track record holders in at least two events.
The two records in girl's distance races fell by wide margins. Shappell and Nile C. Kinnick's Arlene Avalos topped Kubasaki's Jessica Ircink's 1,600-meter record of 5 minutes, 23.27 seconds set in 2013. Shappell obliterated the record with a 5:08.28 official time. Avalos passed the mark comfortably in 5:22.90.
The previous record in the 3,200 was also erased. This time, three girls surpassed Kubasaki's Crystal Sandness' 11:46.00 set in 2004. Shappell is now the current record holder with an 11:12.36. American School In Japan's Lisa Watanuki finished second in 11:27.26 and Avalos finished third in 11:39.64.
Meanwhile, Johnson broke his own Pacific 400 record, running a 48.99, topping his old record of 49.57 set last year. He also broke the 200 record, clocking 21.87, .05 faster than Risto Silventoinen of International School Kuala Lumpur in 2009.
Seisen middle distance running coach Matthew Granger said the competition from the other runners combined with perfect running weather came together at the right time to make Shappell push herself harder than he's ever seen her run.
"She really surprised me today, I had no idea that was coming," Granger said. "Usually what happens is that you're well prepared in training to see what the results will be in the race and she completely blew me away today. I knew she would do well today from her training last week, but the weather is perfect for her running style. She's getting stronger every race and putting together her best running at the right time."
Earlier this season, Shappell broke her own Kanto 3,000 record in 10:34.97 and holds the 1,500 record of 4:59.85 set last year as an eighth grader. Molly Bailey of International School Manila holds the Pacific marks in both, with 4:45.95 and 10:31.59, breaking her own 2014 marks.
The weather was a concern early in the day. At the championship's start time of 9 a.m., an unexpected rain shower made conditions on both the track and field slick. Two runners slipped in early heats, throwers had a hard time keeping the discus from slipping out of their hands and long jumpers were jumping into low tide.
Shappell said the rain didn't bother her during the 1,600, though. She said she actually kind of likes running in the rain.
"I lock my focus into my watch while I'm running to pace myself, so I kinda forgot it was raining while I was running. It didn't really bother me at all because I'm used to running in the rain," Shappell said. "After the first lap, I felt good, so I just went faster."
By 11 a.m., the rain had cleared. The clouds stayed for the rest of the day. Once the track dried, the runners really took it up a few notches, including Johnson, who also holds the Pacific record in the 100 with a 10.92.
The man of few words simply said: "Oh man, I'm tired," after his record-breaking 400-meter run and "Finally," after catching Silventoinen.
He thanked a few people while catching his breath.
"I love my whole family. My whole family is always supportive. My coaches, my teammates, my friends. They're all good people."
"He doesn't talk a lot when he's competing," Kinnick coach Luke Voth said. "He just comes in, works harder than everyone else, sets the example and leads from example. Before this meet, he decided he wanted to break his records. That was his goal and he did everything he could to meet that goal. That's Jabari."
Toward the end of the day, Shappell was back on the track getting ready to force Far East Track and Field statisticians to log a long weekend.
"Having runners like Lisa (Watanuki) and Arlene (Avalos) behind you pushing you to go faster is great," Shappell said. "If I'm too far ahead of the next runner, I tend to slow down. But if I slow down, they'll both pass me. It's really motivating."
Pacific records date back to 1974 and have taken a particular pounding this season, with the Far East meet (May 21-22) and three more meets on Guam still to go.
Besides Saturday's four and Bailey's records, Regine Tugade of John F. Kennedy on Guam broke the 100 mark in 12.26 seconds and Yokota's Christian Sonnenberg broke the 27-year-old discus record with a throw of 50.85 meters.
Twitter: @James_Kimber
---
---
---
---