Seoul American tops Daegu for Korea bragging rights
---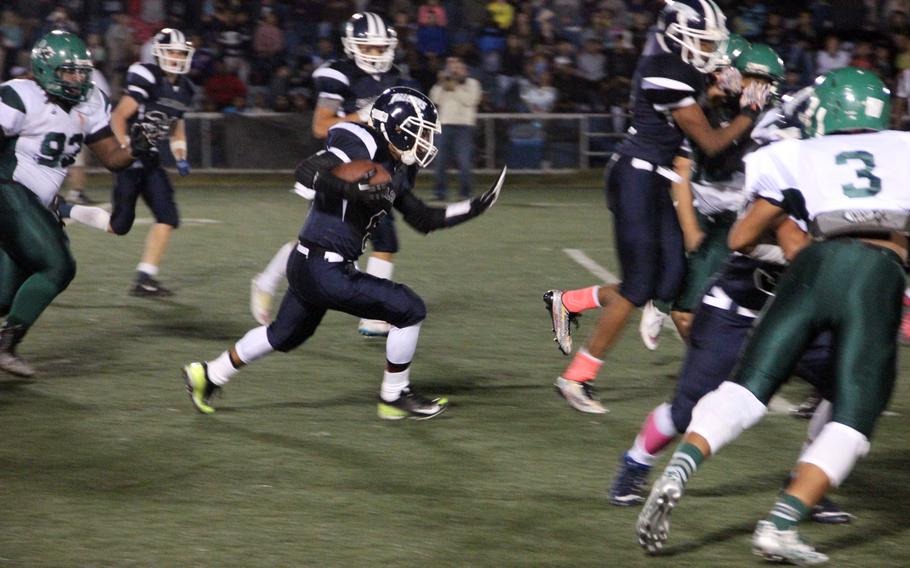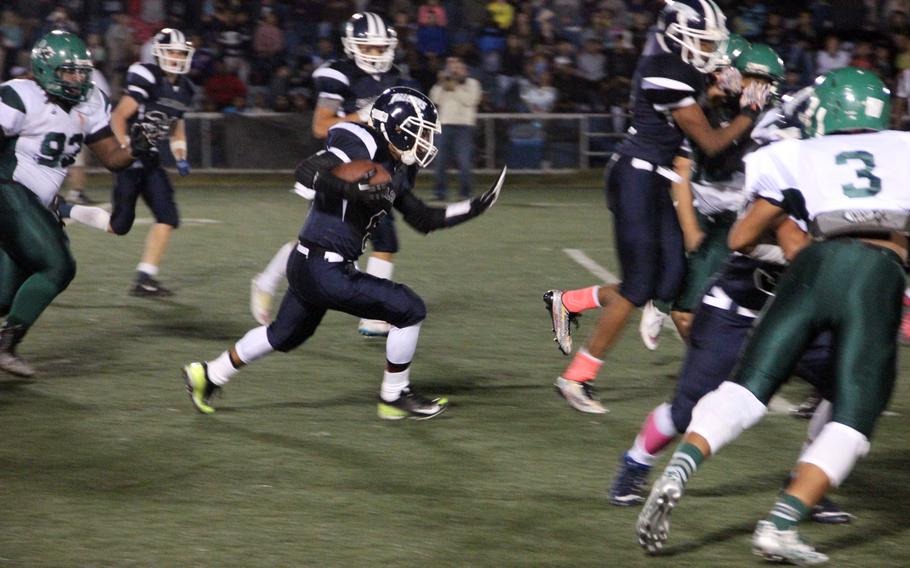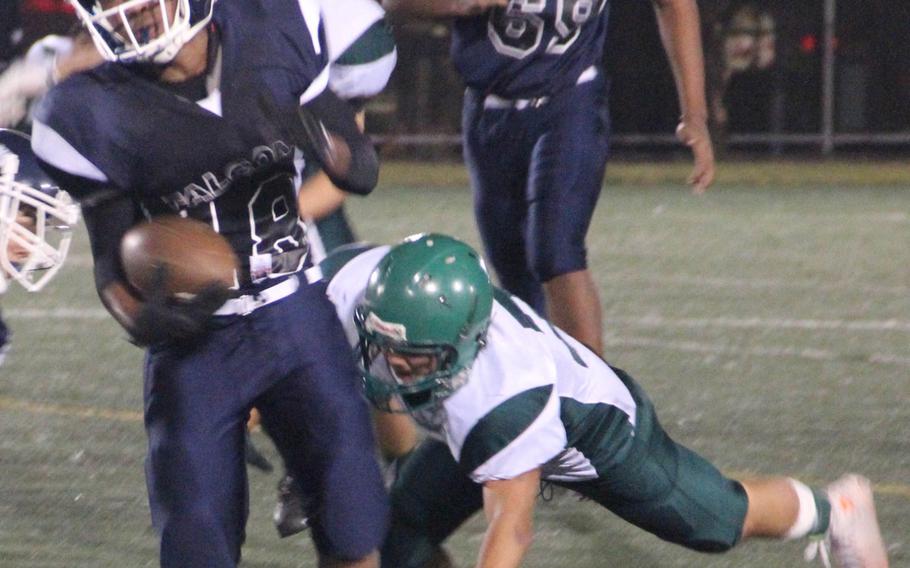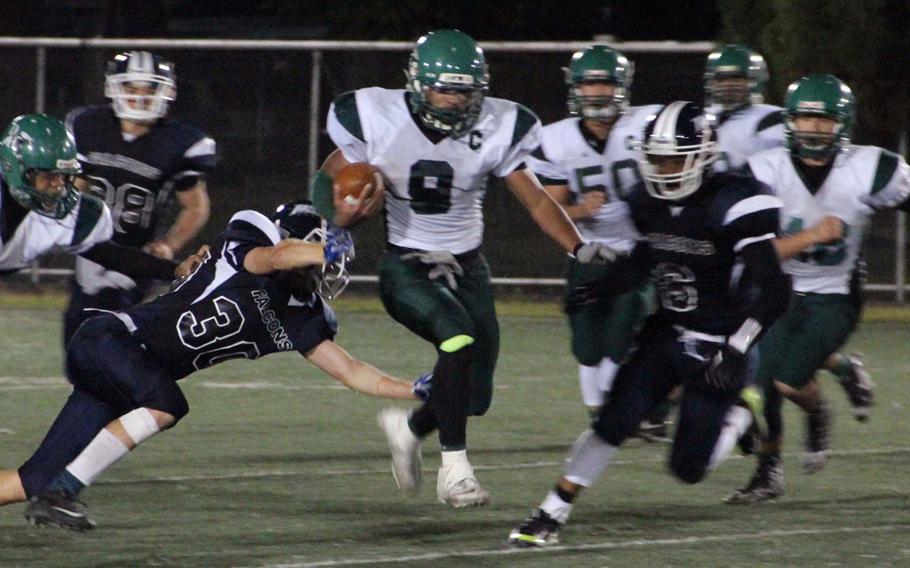 YONGSAN GARRISON, South Korea – Scoring on offense, defense and special teams, Seoul American all but ended Daegu's chances at a third straight DODDS Korea football title Friday.
Wayne White returned an interception for a touchdown, Myles Haynes scored on the return of a missed field goal and three Falcons rushed for touchdowns in a 31-16 win over the Warriors at Seoul American's Sims Field.
The win boosted the Falcons into first place in the DODDS Korea standings at 2-0 and dropped the Warriors to 2-1. The teams don't meet again this season and there's only one weekend of DODDS Korea intra-league games remaining this season.
But the game was closer than the score indicated, Falcons coach Jimbo Davis said.
"They (Warriors) have speed and weapons that can get you," Davis said, adding he was worried that the Falcons could have met the same fate as they did last month against Nile C. Kinnick, losing 19-18 after leading 18-0.
"We were able to hang in there," Davis said of taking a 25-0 lead on Daegu, then holding off a late charge in which the Warriors outscored the Falcons 16-6.
Kyle Ellison scored on runs of 4 and 18 yards, Eben Shelton added a 22-yard TD run and Haynes posted a 43-yard touchdown run for the Falcons.
Daegu answered in the second half with a pair of DeAndre Rosalie touchdown passes to Josh McCaw. Rosalie was 7-for-18 for 124 yards and ran 18 times for 75 yards. McCaw's two pass catches went for 75 total yards.
"We weren't mentally prepared," Warriors coach Phillip Loyd said. "Seoul American is a tough team and they really played well. We have to work on the mental aspects of our game."
Seoul American next hosts defending Far East Division I champion Kadena on Saturday, a school the Falcons vanquished in the 2006 and 2008 D-I title games. Kickoff is at 6 p.m. Daegu next plays a Monday game against the Singapore Falcons; kickoff is at 6 p.m. Oct. 19.
---
---
---
---