Seoul American routs Humphreys to end season
---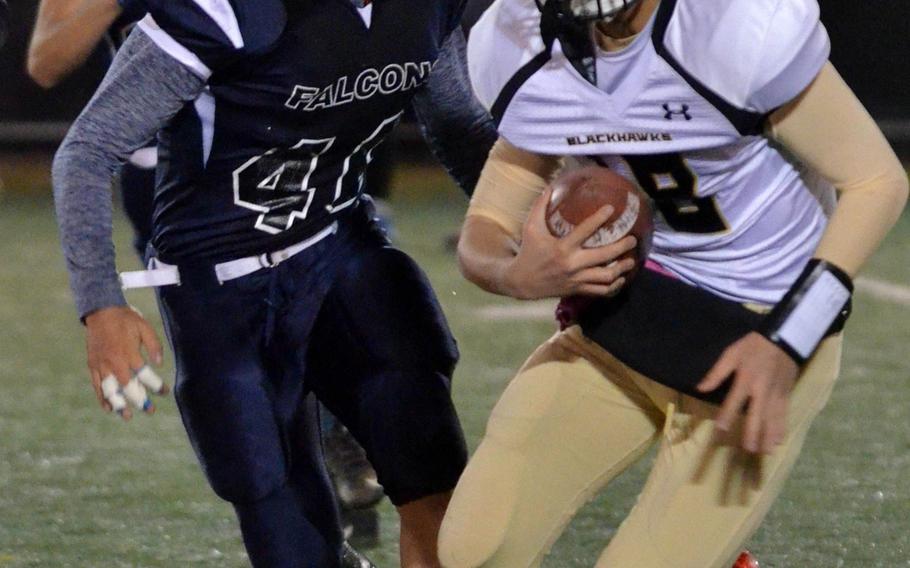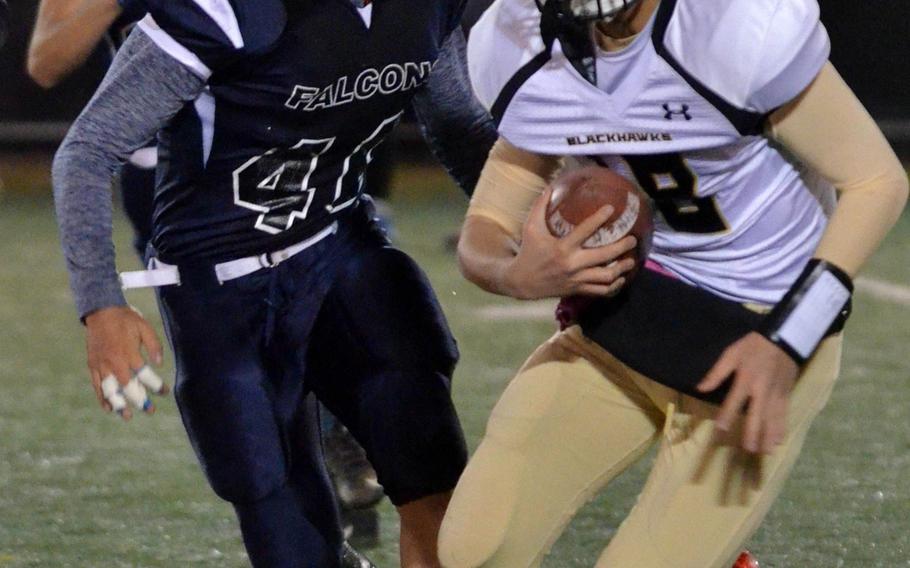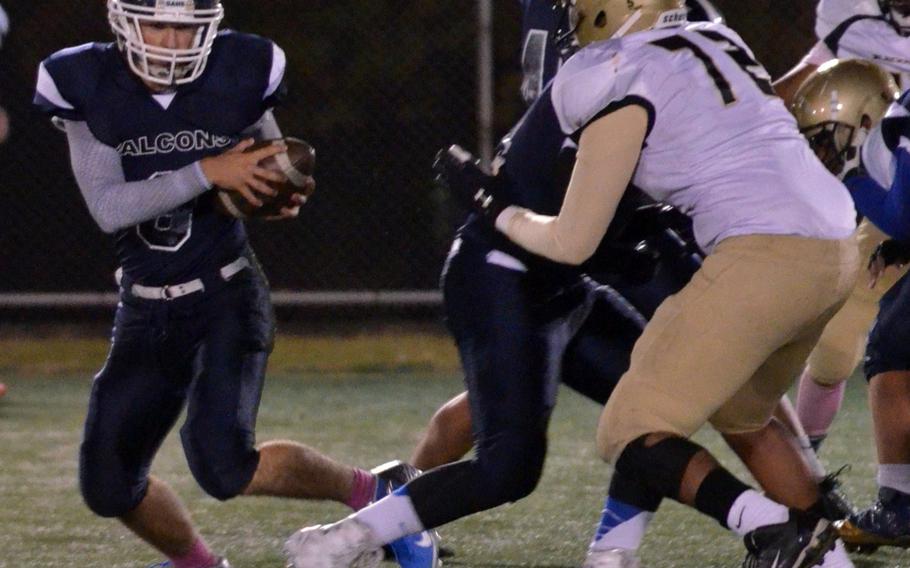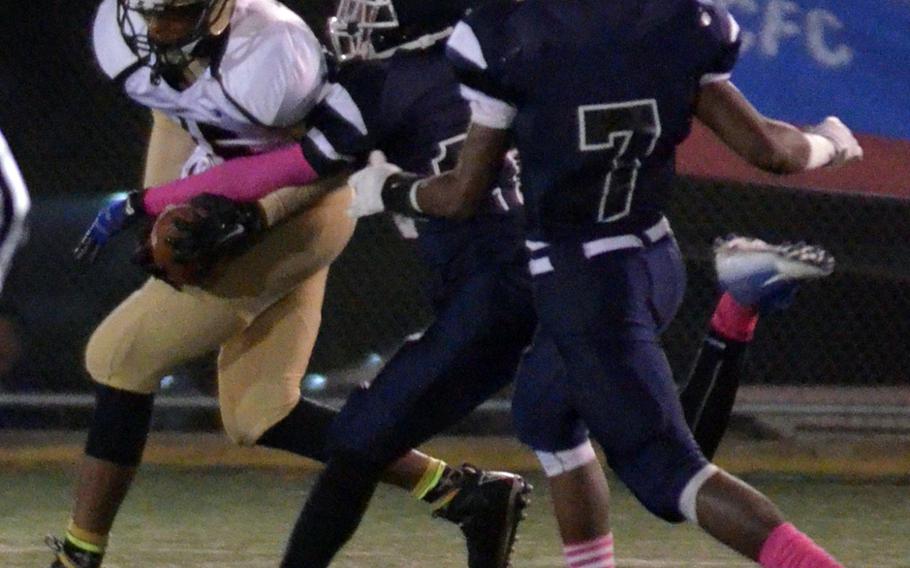 YONGSAN GARRISON, South Korea – Veteran Myles Haynes began the season at quarterback, then moved to running back when newcomer Nick Mauldin showed an acumen at quarterback, prompting Seoul American coach Jimbo Davis to take a chance on him as the starter.
It paid dividends again for the Falcons, as Mauldin ran for two touchdowns and passed to Haynes for another, while Myles also scored on a lengthy run and kick return as Seoul American blanked outmanned Humphreys 47-0 on Friday at Sims Field. The game was played with a running clock from the midway point of the second quarter.
Rico Howard also rushed for a score for the Falcons, who amassed 347 yards on just 30 carries. Haynes piled up 166 all-purpose yards on nine touches and the Falcons' defense recorded four takeaways and four sacks of Blackhawks quarterback Brice Bulotovich.
The Falcons finished 4-3, sweeping all three of its DODDS Korea games, while the Blackhawks fell to 3-4.
---
---
---
---