Records fall at final Okinawa meet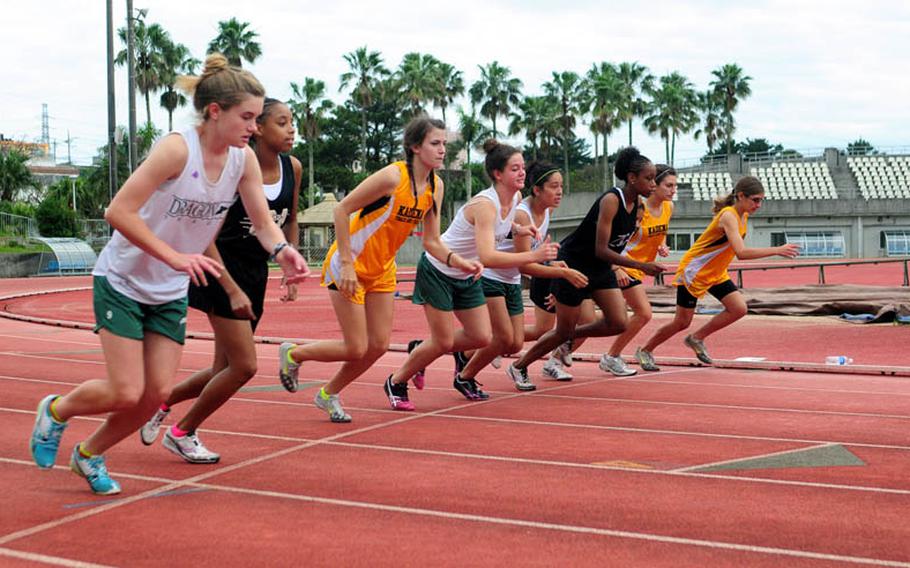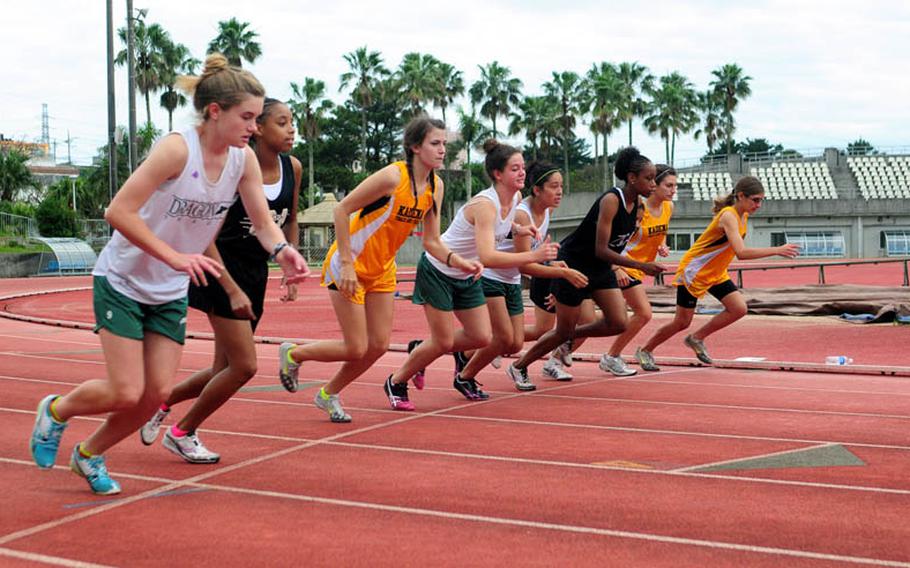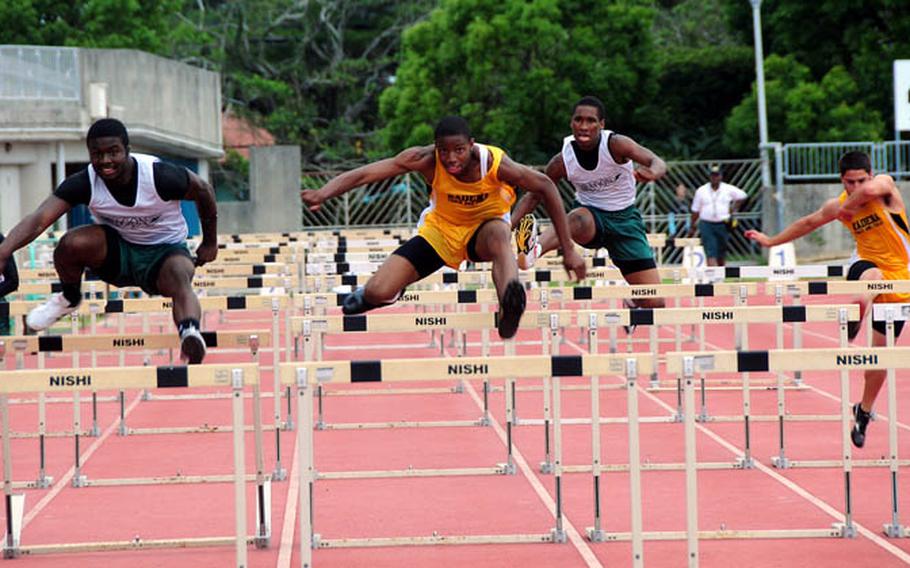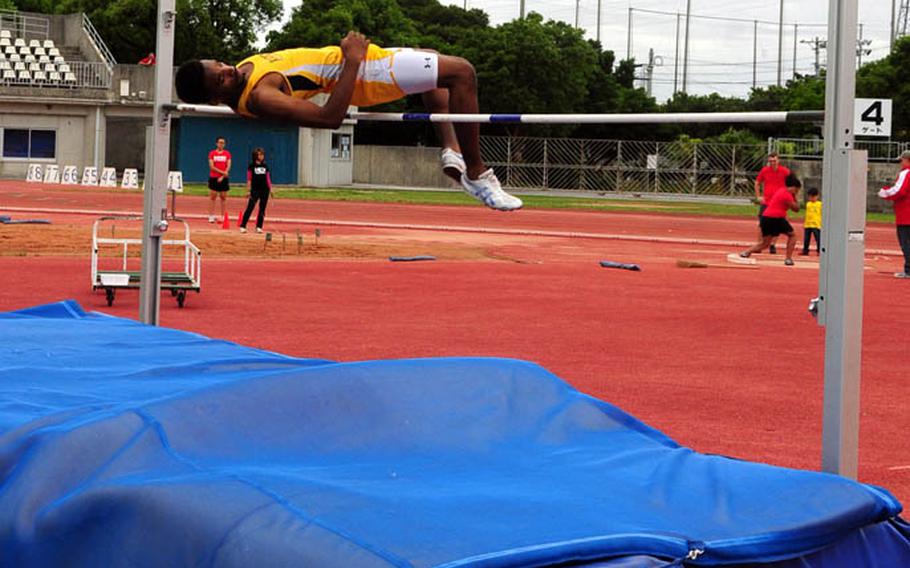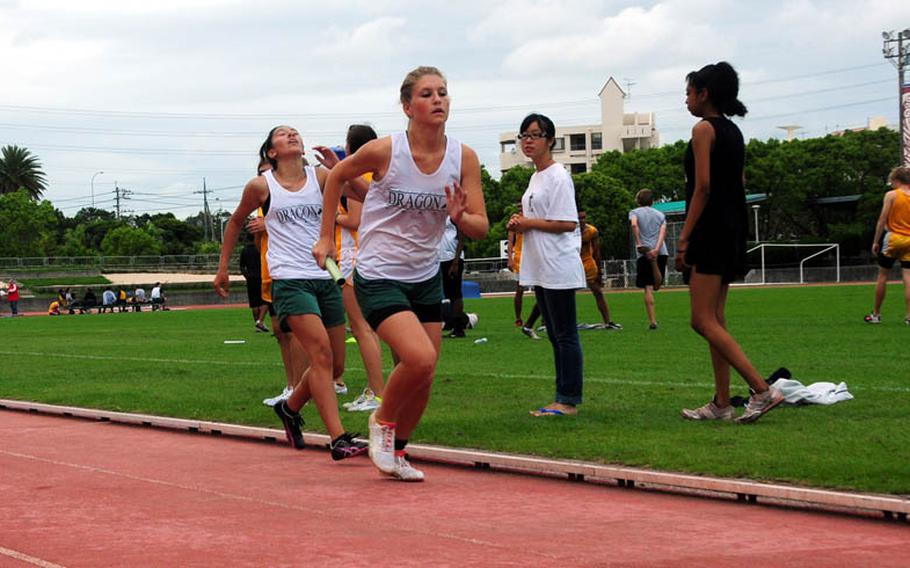 CHATAN, Okinawa – At least two records were broken Friday and there was the possibility that more would fall once results from the Okinawa Activities Council Track Meet held at Koza Stadium were reviewed.
Both records came in the 4x100 meter relay races. The boys team from Kubasaki High School crossed the line in 43.05 seconds - bettering the mark of 43.8 set by Kubasaki in 2010 - and the girls team from Kadena High School finished in 51.02 - topping the 51.42 mark Kubasaki set in 2010. Both new times were not adjusted to meet fully-automated timing (FAT) standards.
"I am so proud of the girls 4x100 team," said Kadena's Lotty Smith, who took first place in the boys high jump by clearing 1.95 meters (6 feet, 4 inches). "They worked so hard in practice for this."
Approximately 120 high school athletes from Kubasaki, Kadena, Zion Christian Academy, and Okinawa Christian School International High School competed at the meet, the final regular season event in Okinawa. Kubasaki is set to host the season-ending Far East championships May 23-25.
Other notable athletes included: Milyka Dees from Kubasaki, who won the 100 hurdles (17.71), 300 hurdles (49.49), and long jump (4.47 meters) and A.J. Watson of Kubasaki, who dominated in winning the 100 (11.20), 200 (22.08)and 400 (51.39).
"The big one is the Far East and this track event tonight is a great way for kids who hadn't qualified yet for the Far East to qualify," said Kubasaki coach Charles Burns. "This is a launching pad for it."
At the end of the long day of competition, Kubasaki's girls team took the Okinawa title for the seventh year running and the boys from Kadena took honors for the fourth year in a row.
---
---
---