Far East tennis
Posthumus rallies to reach boys singles championship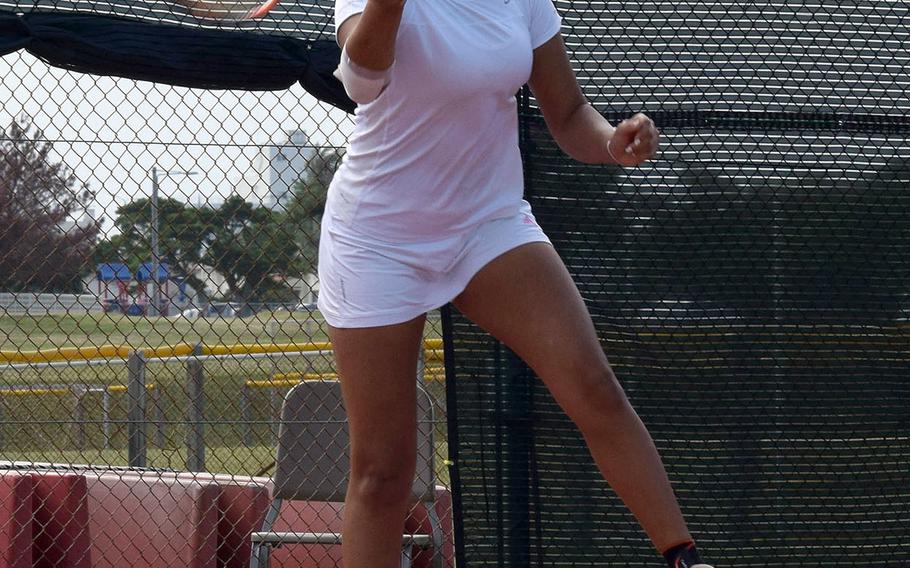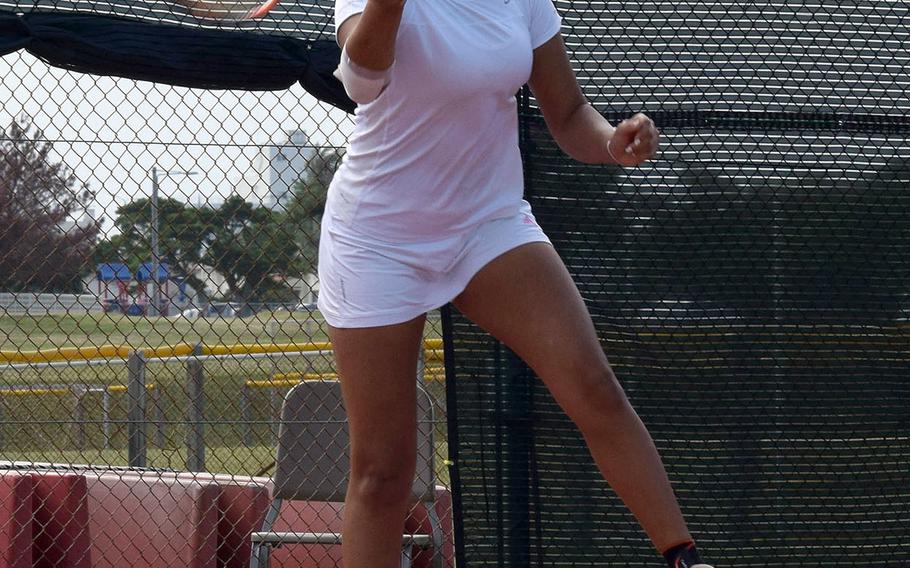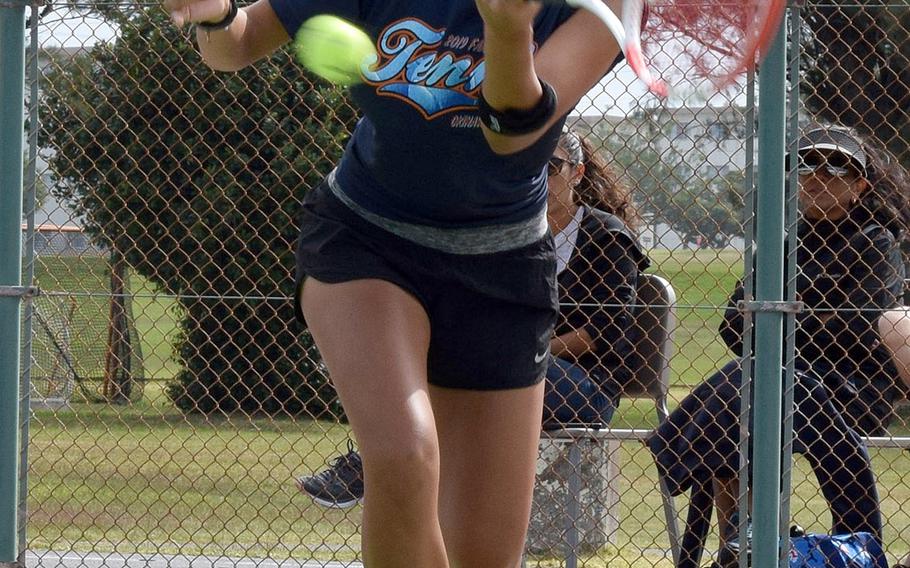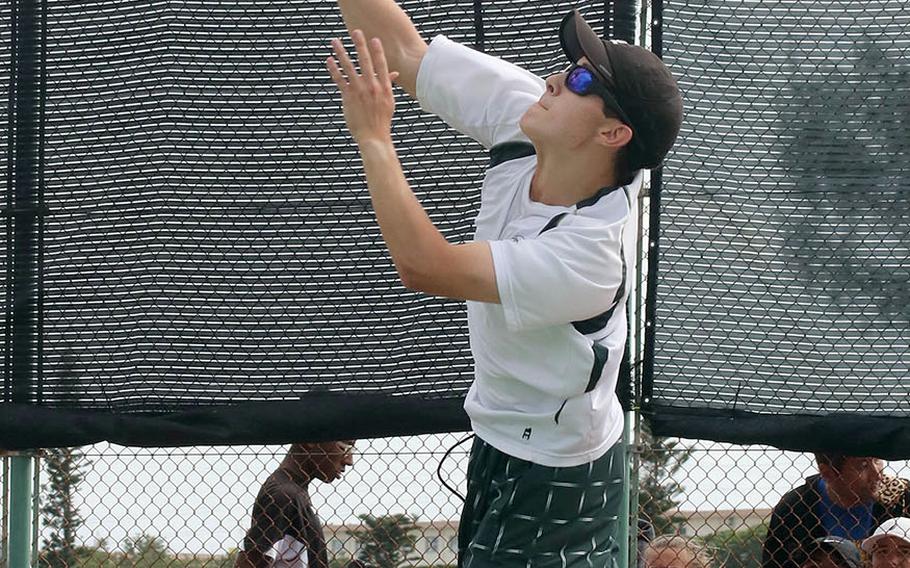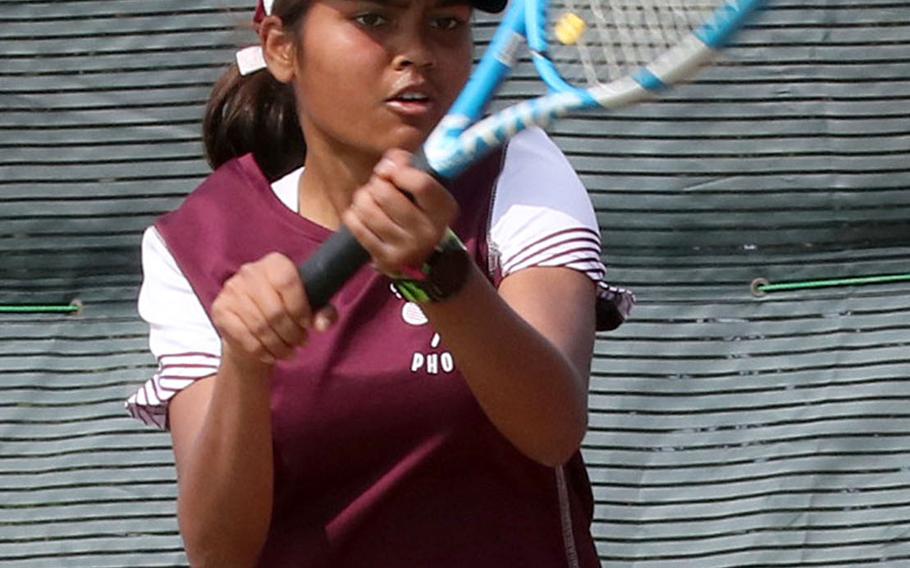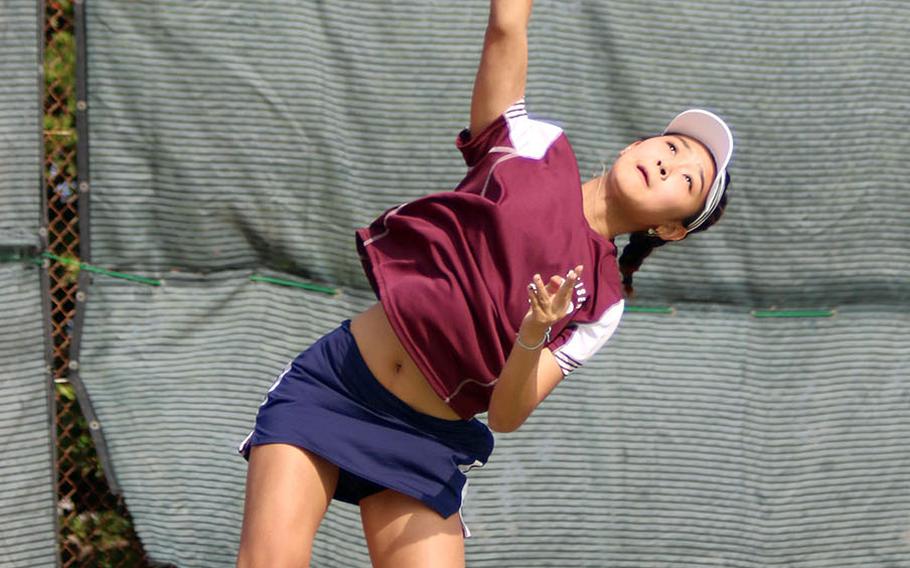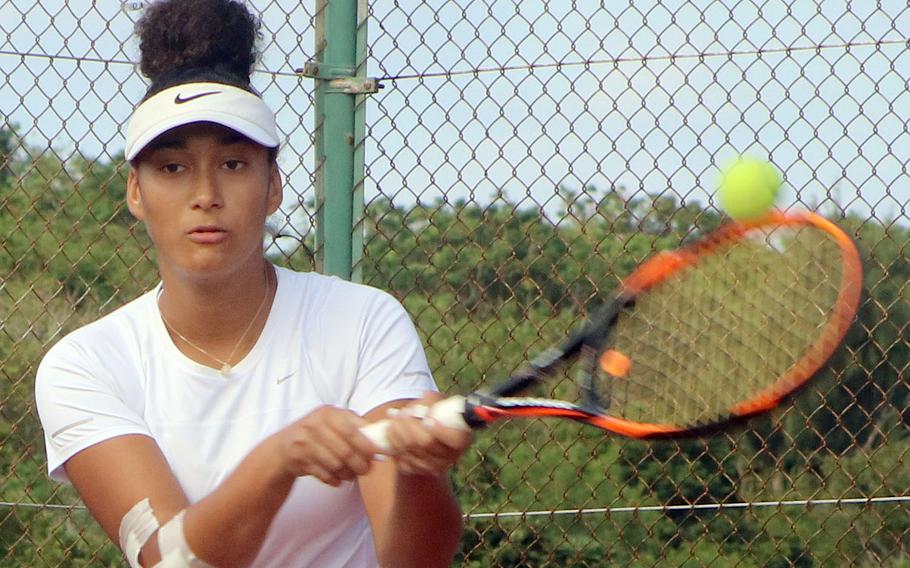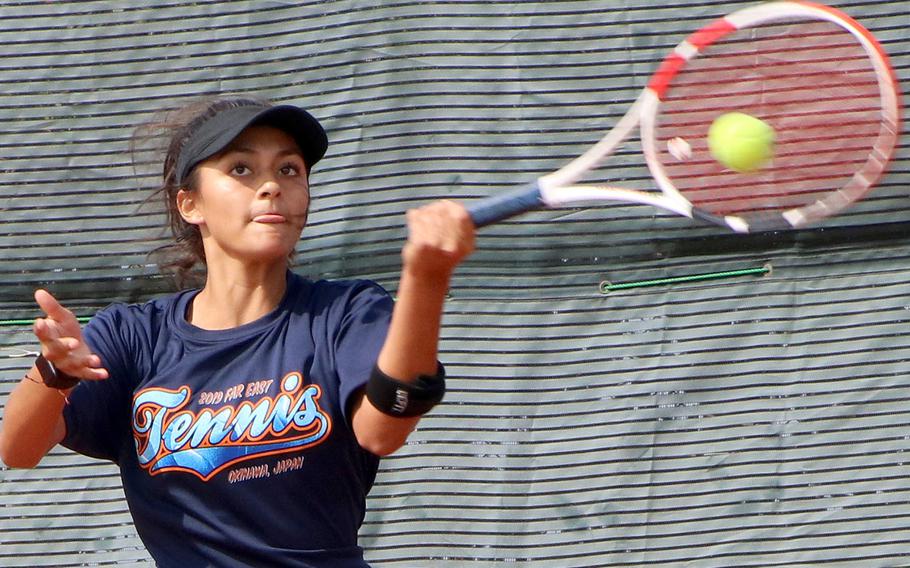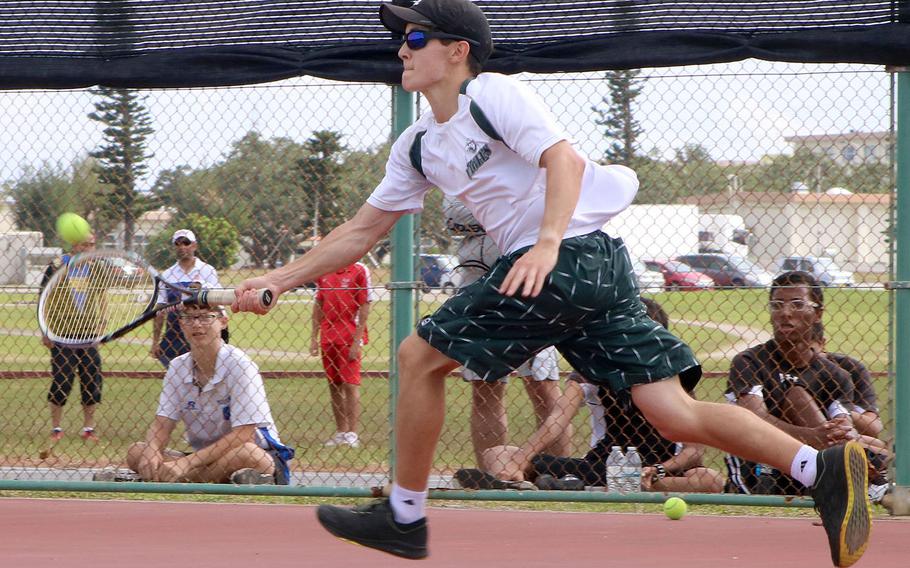 KADENA AIR BASE, Okinawa – Put that dreadful first set behind you. Accentuate the positive moving forward. And get that lucky racket you've been keeping in that bag of yours.
That's what Daniel Posthumus did Friday, and the Nile C. Kinnick senior said it helped him rally past Robert D. Edgren junior Ryken Calleros 5-7, 6-4, 6-3 to become the first DODEA-Pacific boys player to reach a Far East tennis tournament singles final in nine years.
"I realized I had to stop making simple mistakes and put the pressure on him," Posthumus said after his semifinal victory. "I changed to my lucky racket and tried to become more positive. And coach (Nico Hindie) hyped me up after that first set."
But it wasn't easy, and Posthumus, the No. 4 seed, gave plenty of credit to No. 8 seed Calleros. The latter reached the semifinals by ousting No. 1 seed Yuki Toyokawa of St. Mary's in Wednesday's quarterfinal.
"You have to give him props," Posthumus said. "He had a good game plan, the same one he had against (Toyokawa) and he stuck to it." Posthumus now has a chance to become Kinnick's first boys singles champion since Garren Dial in 2008. "Hopefully, the first of many," Posthumus said.
Posthumus will face Matei Bistriteanu of St. Mary's, the No. 3 seed, in Saturday's singles final at Risner Tennis Complex. Calleros plays for third place against Ian Choi of Yongsan.
Both DODEA-Pacific girls singles semifinalists fell short of a berth in the championship round.
Melissa Pritchett, the Korea Red Division singles champion and No. 4 seed, lost for the first time this season, 6-1, 6-0 to top seed and defending champion Sarah Omachi of Seisen.
Omachi will face her doubles partner, Debanghi Mohanta, the No. 2 seed, in Saturday's final. Mohanta ousted unseeded Ally Johnson of Kadena 6-4, 6-4 in the other semifinal.
But Johnson did not come away empty-handed. She and her doubles partner Lisa Dombrowski reached Saturday's girls doubles final, ousting Seisen's Amana Fujikawa and Lauren Woody 6-3, 3-6, 6-4 in the semifinals. They'll face Omachi and Mohanta in Saturday's final.