Players brace for what they call 'wide-open' Far East tennis
by
Dave Ornauer
October 24, 2017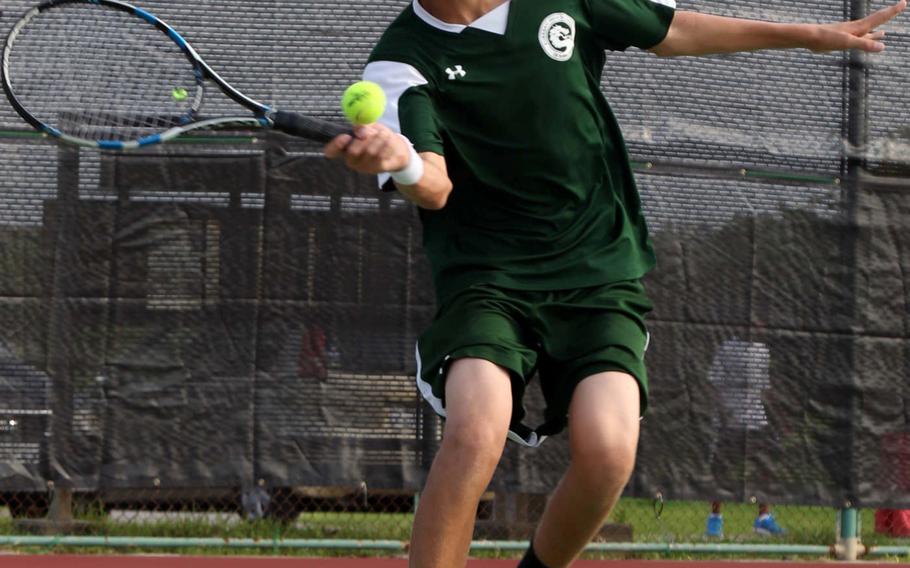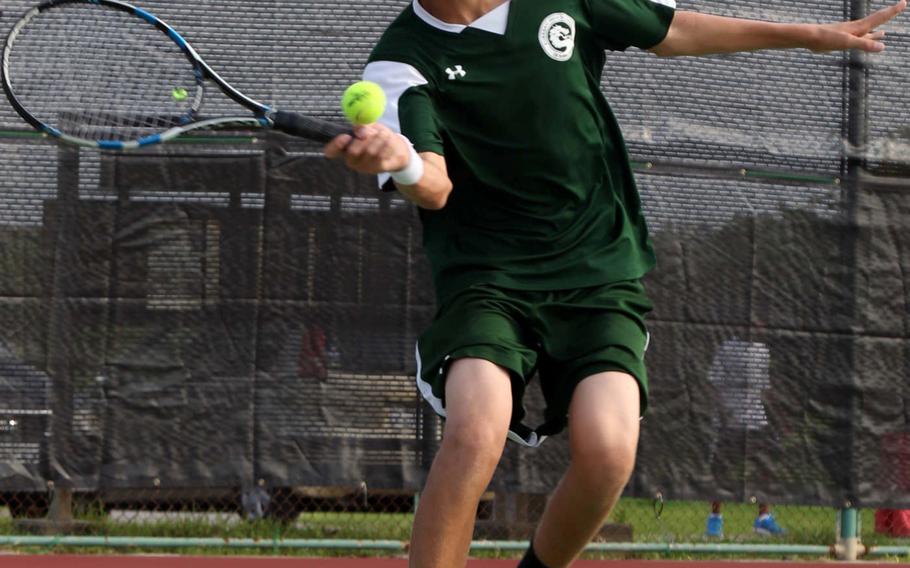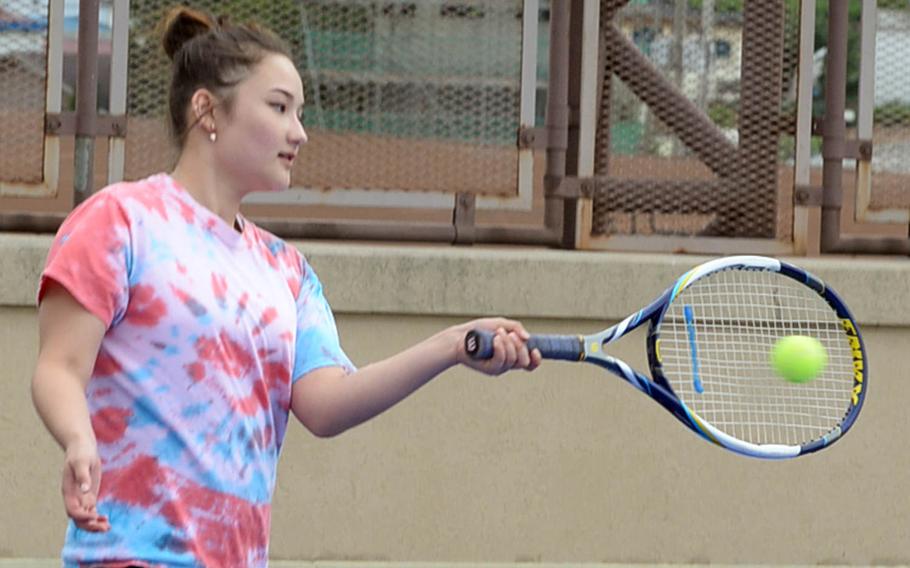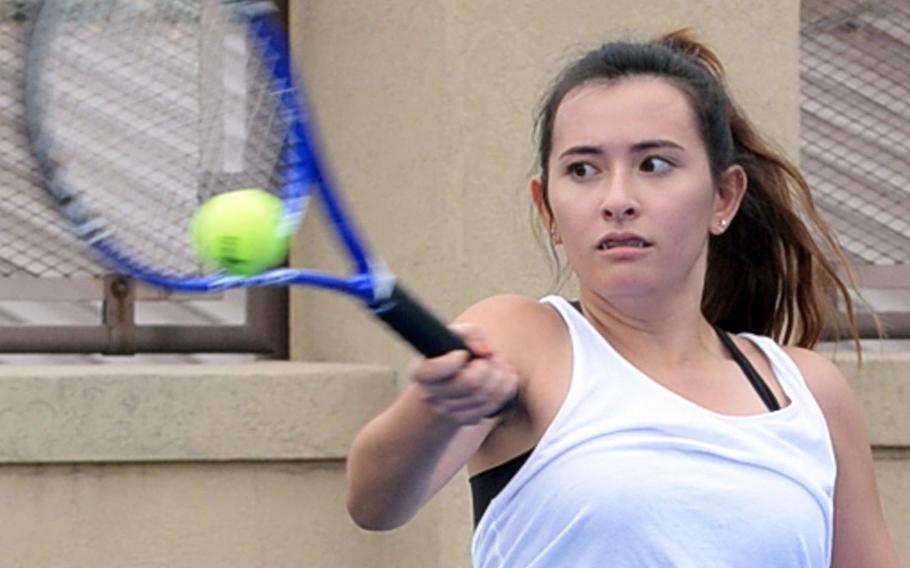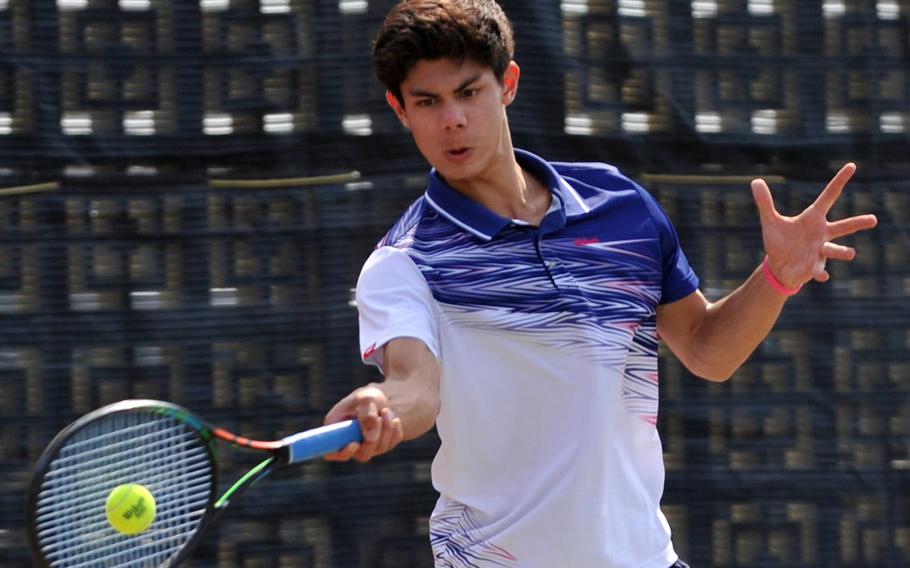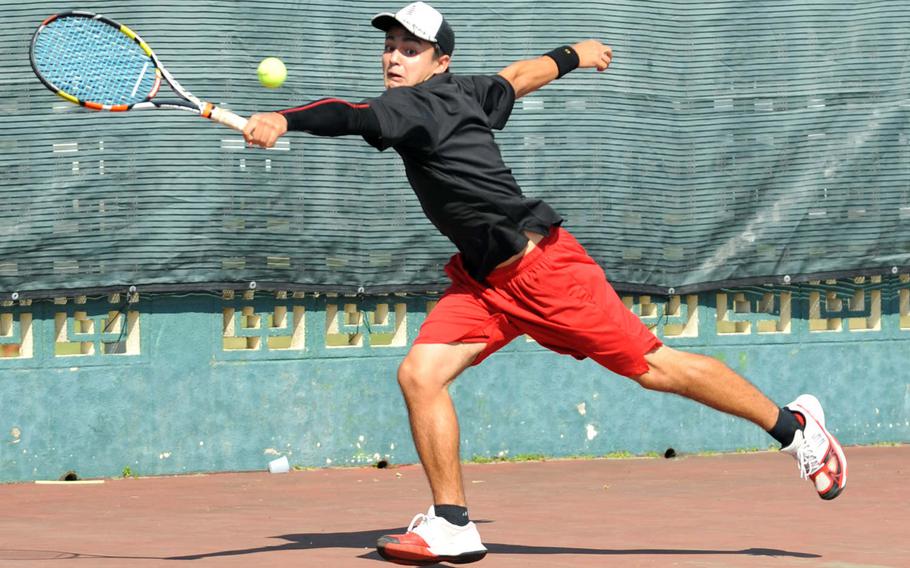 Since returning to the Far East tennis tournament in 2010 after a six-year hiatus, Tokyo-area international schools have practically run the table in terms of individual and team awards.
Not since 2012 has a DODEA player won any of the three events, singles, doubles and mixed doubles. That's a testament, coaches and players say, to how well-versed international-school players are at the sport, some of whom play it year-round.
But the current season might have called that dominance into question in the run-up to Far East, which begins Wednesday. The approach of Tropical Storm Saola has prompted organizers to alter the schedule, with the goal of getting competition completed on Friday rather than Saturday.
This year's Kanto Plain Association of Secondary Schools tournament, the major prep event for those players leading up to Far East, was rained out and is now scheduled for the week after Far East, perhaps later. And some of those players said it puts them at a disadvantage.
"Having Far East first feels very different since I don't have a proper tournament experience this year beforehand," said Leon Hoy, an American School In Japan junior and returning Far East champion in boys doubles.
It's the "win-or-go-home" feel that helps steel players for the equivalent of state-championship play, Hoy said.
"That special kind of pressure can only be experienced through the tournament format," he said. "At the same time, I also feel well-trained and I am fit, so I will try my best."
The lack of tournament play might mean Hoy, defending singles champion Noah Inahara and past mixed-doubles champions Eriya Hara and Erin Chang of ASIJ might face a tougher challenge. Especially with a new breed of DODEA players, some with pedigree, who could provide a good test.
Those include Shannon Hyde, a Kubasaki sophomore and Okinawa champion in boys singles and doubles.
"I think he can go far," new Dragons coach Amanda Vinson said of Hyde, the team's top singles seed. Vinson said she's moved him up and down that seed ladder to have him face different players, instead of the same ones week to week.
"I've tried to give him some variety, different formats and different types of players," Vinson said. "He can get down on himself very easily; we try our best to keep him positive."
Others hoping to get points for their teams are DODEA Japan district champion Oliver Doerr, new to Kinnick, and Seoul American senior Joshua Gagnet, playing in his fourth Far East.
The girls brackets could be "wide open," Perry coach Mark Lange said. Girls singles and doubles champion Matilde Piras of Seisen International graduated and her teammate Sarah Omachi, a sophomore and singles runner-up last year, is not playing Far East this year.
That leaves Lauren Woody as Seisen's top singles seed this season, after playing behind Piras and Omachi a year ago. "I'll be playing against the top players now; it's kind of nerve-wracking," Woody said. "There's a lot of pressure. But it is what it is."
That might also open the door for senior twins Megan and Marissa Petros of Zama, Osan's Samantha Kwazniewski and Gabriella Kowalk, Kubasaki newcomer Andrea Johnson, E.J. King's Megumi Kodama and Perry freshman Madison Gray, who won the DODEA Japan district singles.
"I think Madison has a shot at doing pretty well (but) a lot of it has to do with the luck of the draw," Lange said.
While reigning Division II team champion Christian Academy Japan is in position to repeat, "it will be quite a race for second," Lange said. "It's a lot more competitive. It's going to be fun."