Perry turns it around against Daegu in shutout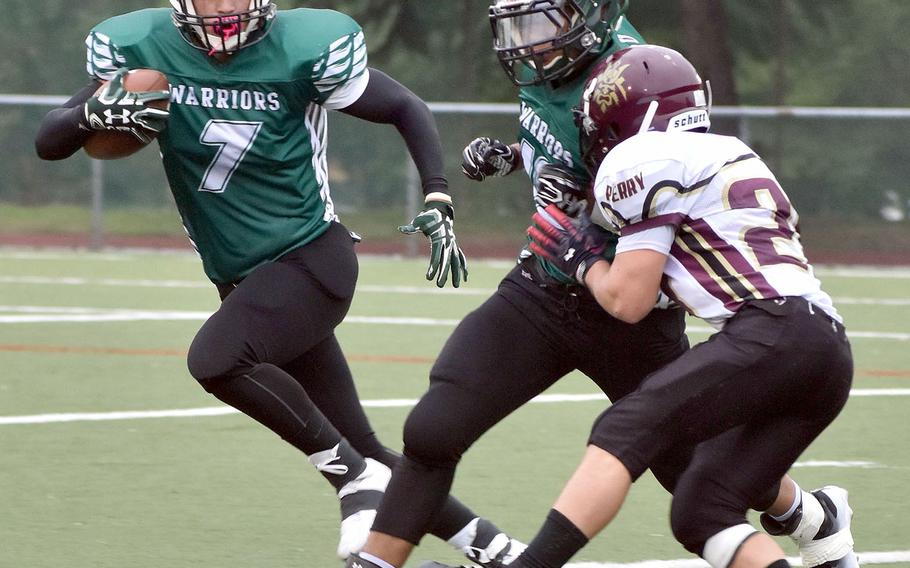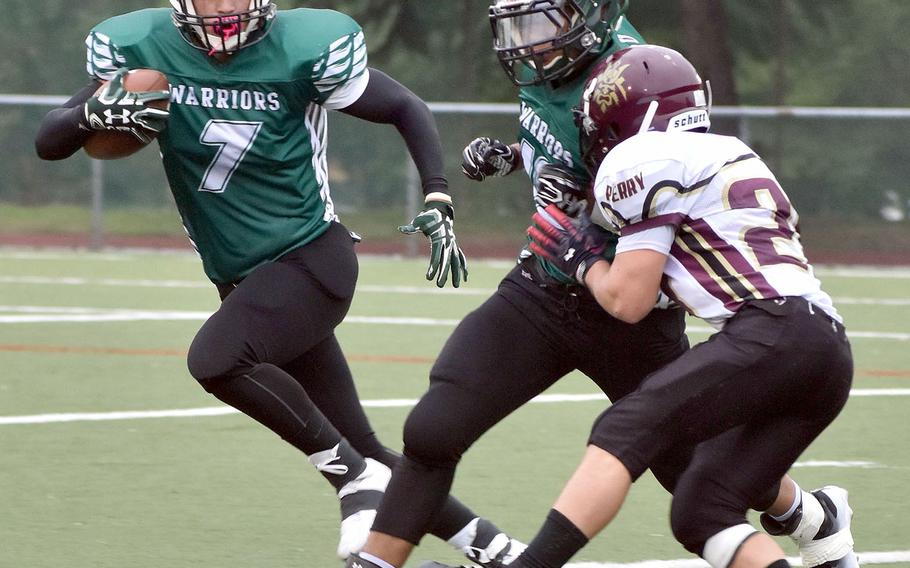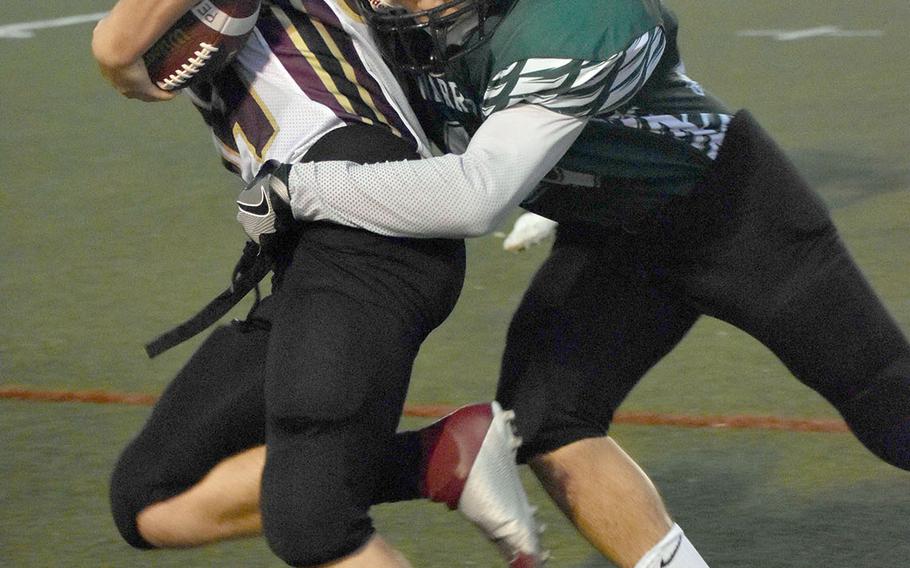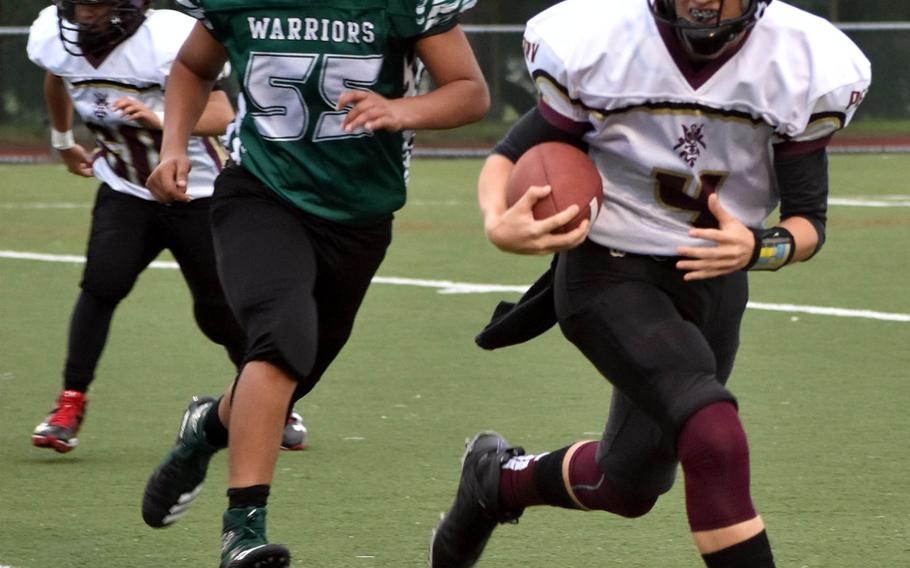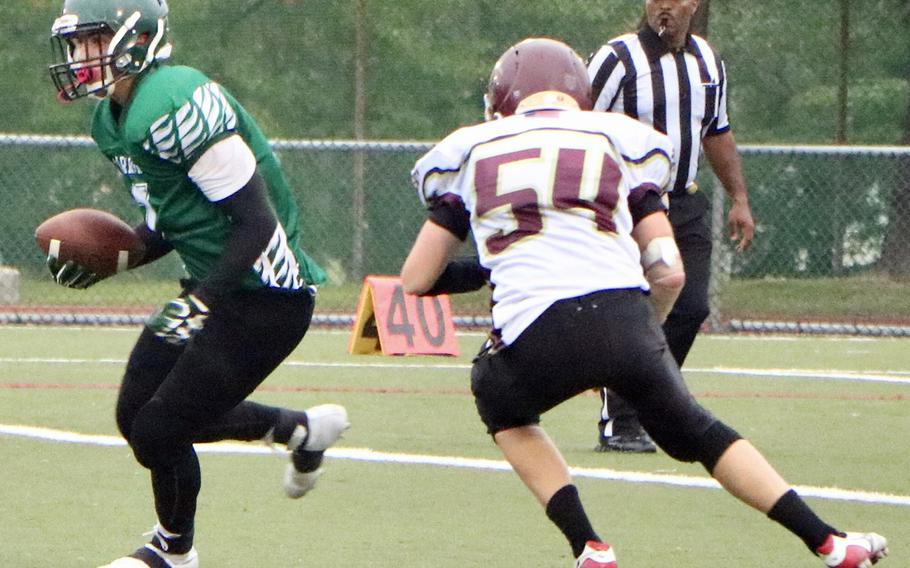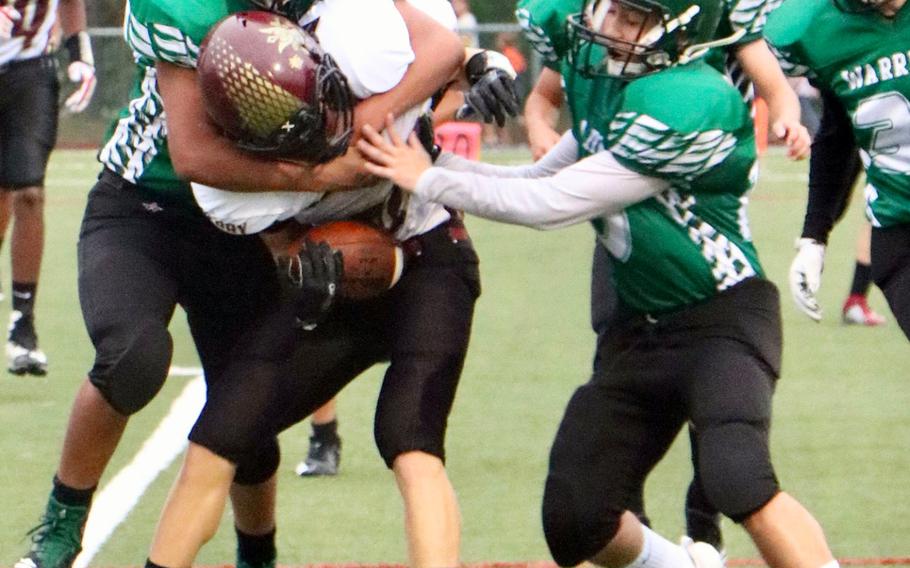 CAMP WALKER, South Korea – After getting pounded in a 46-0 home loss to Zama a week earlier, Matthew C. Perry's interior took charge on both sides of the ball Saturday.
Jackson Ramp threw for a touchdown, Kristian Irons ran for a score and Marshall China returned an interception 31 yards for a touchdown as Perry blanked Daegu 20-0.
"Our team is finally growing up," coach Frank Macias said. "They had to find that identity and believe that they could win. It takes courage to believe you can win and act like it. We took a big step forward today."
While the Samurai got contributions on offense and defense, the word that summed up the game for Daegu was injuries. Five players went down with problems both major and minor, to the point where the Warriors finished the game with 12 players.
"When you get down to that many players, they're doing things they're not used to doing," Warriors coach Blake Sims said.
"Daegu's a big team, but they struggle with depth just like we do," Macias said. "Two or three players get injured and it's a whole different dynamic."
Ramp went 4-for-5 for 82 yards, including a 43-yard TD pass to Micah Rupp. Irons carried 19 times for 98 yards and Cameron Penn 20 times for 75 yards for the Samurai. Penn also had five tackles and Hunter Staley and Nemo Matthews each had three tackles for losses.
"The offensive line began to control the line of scrimmage in the second half," Macias said. "Our young team is gradually creating its own identity. I'm proud of their hard work on the practice field. The first win is always the hardest."
Ethan Rodriguez led the Warriors with 52 yards on seven carries before leaving with an injury. Mikey Bobadilla was 5-for-7 for 38 yards and ran for 35 yards on six tries. Despite the defeat, "it was a good team effort," Sims said. "They played to the end, not quitting."
Perry returns home to host Yokota at 7 p.m. Friday. Daegu has two weeks off before flying to play Robert D. Edgren in the Eagles' long-delayed season opener.