Perry stays perfect by hammering Daegu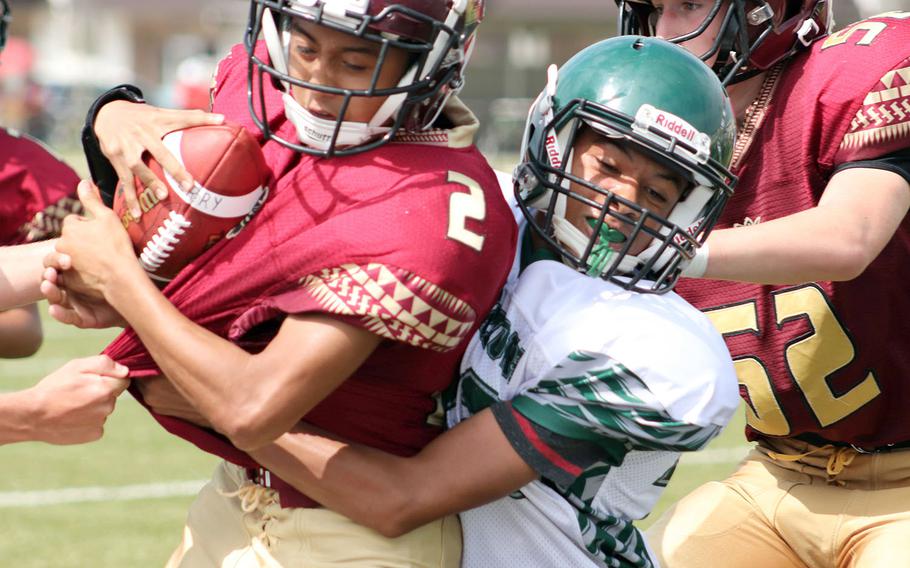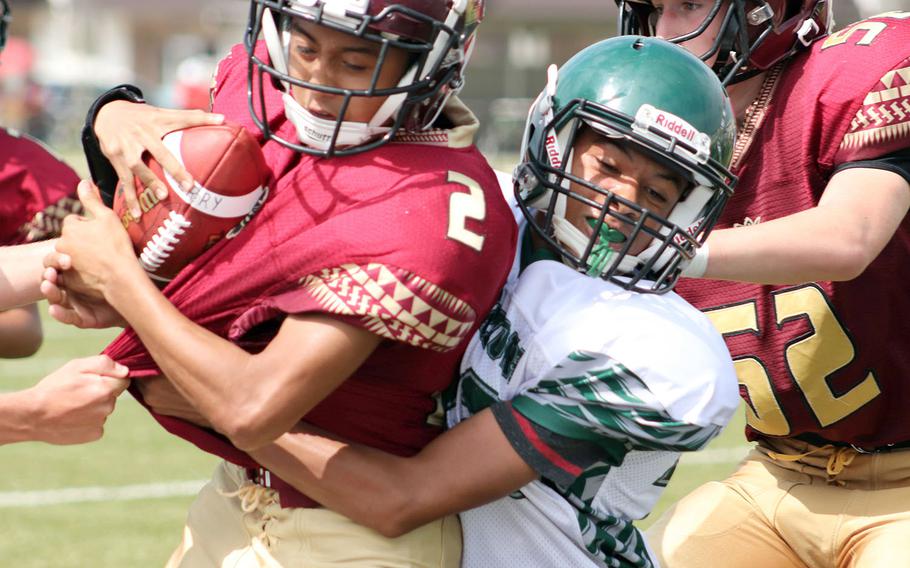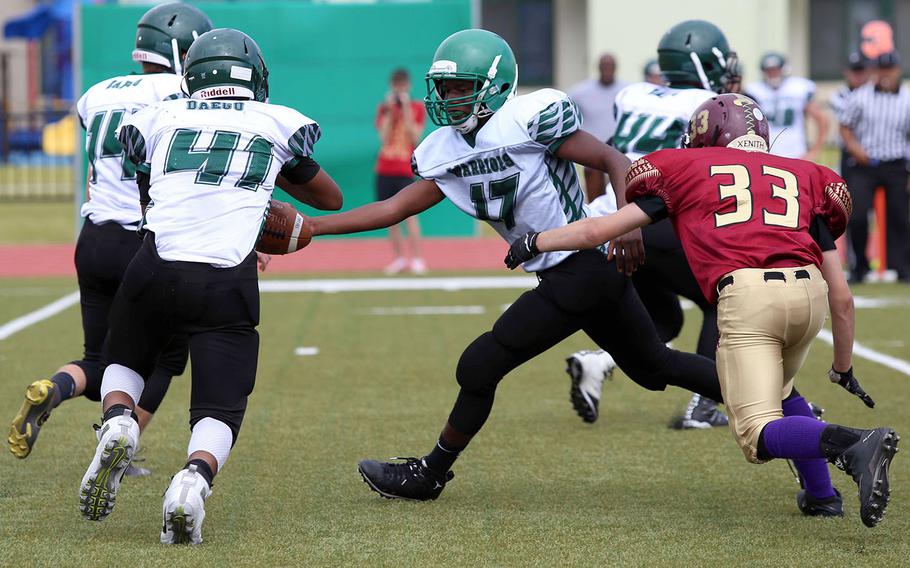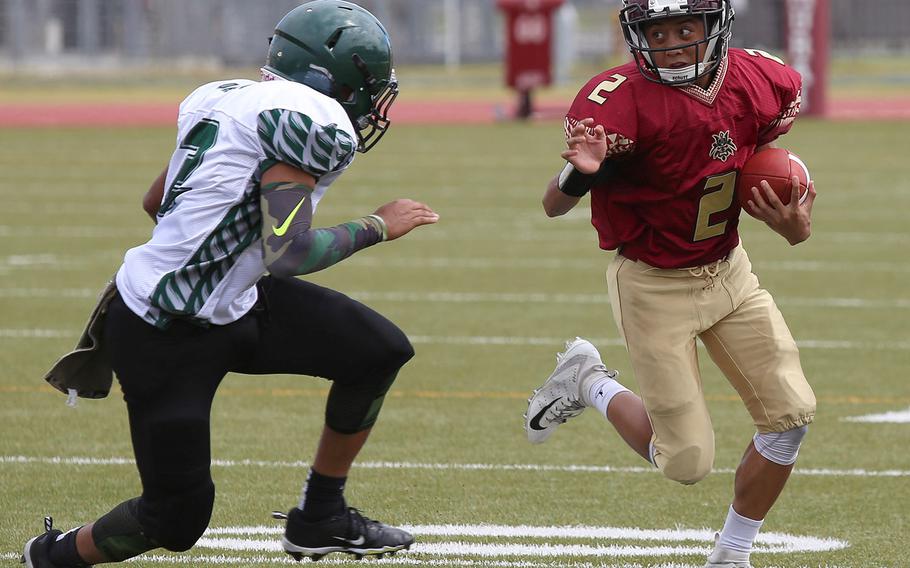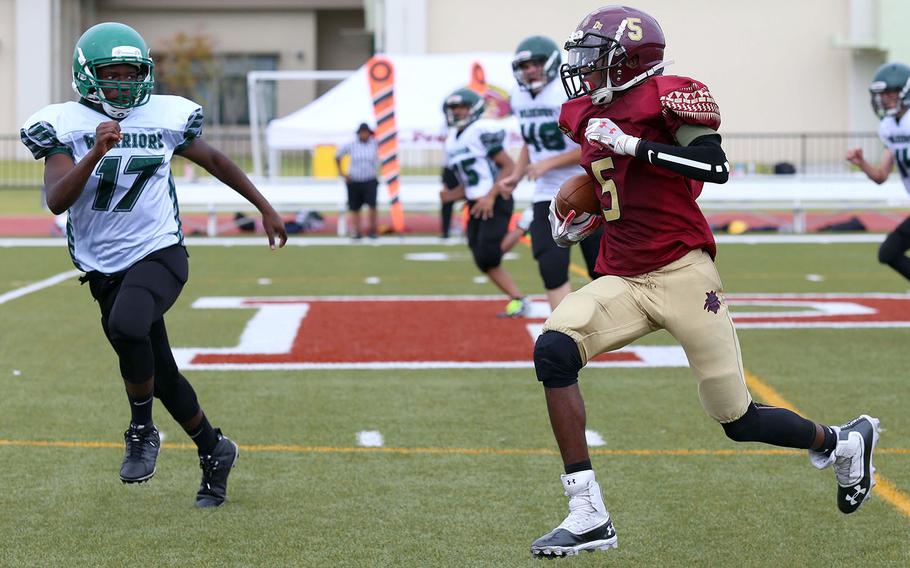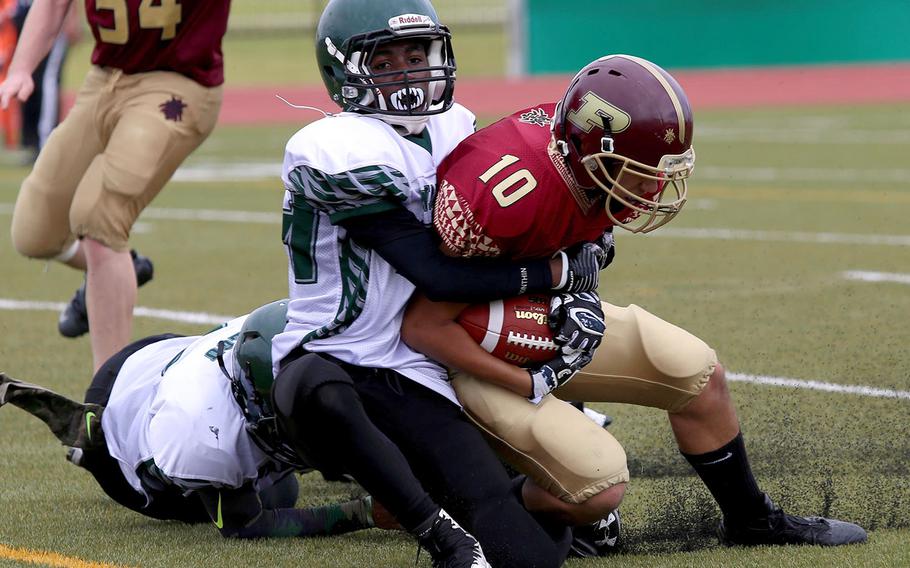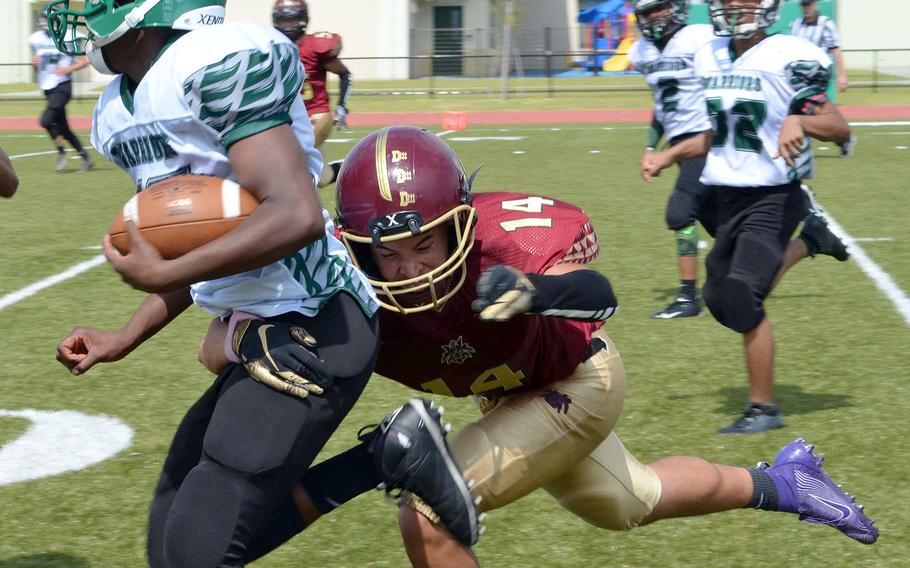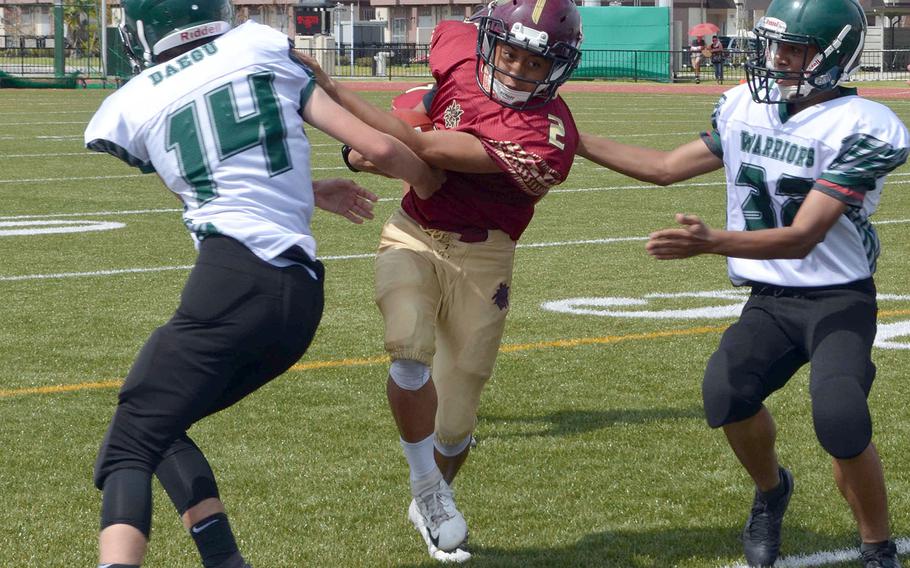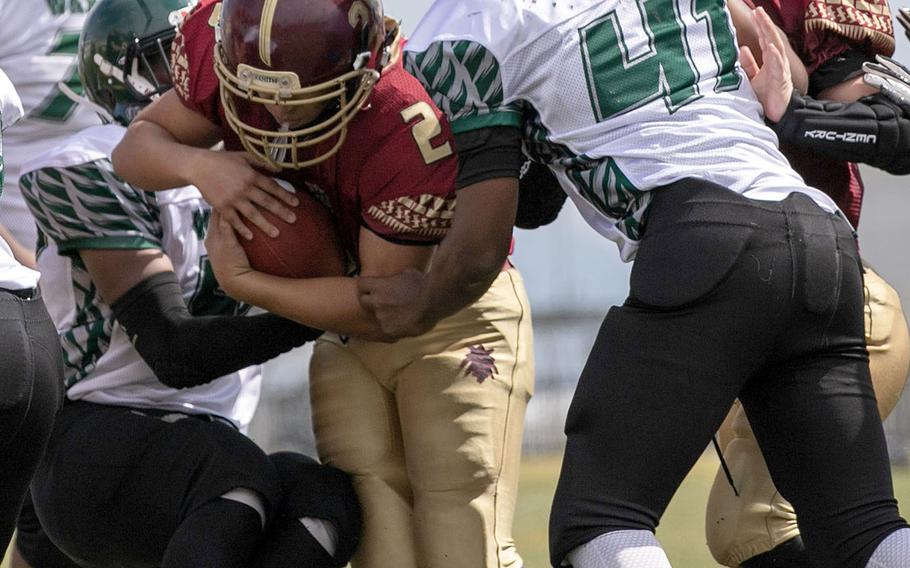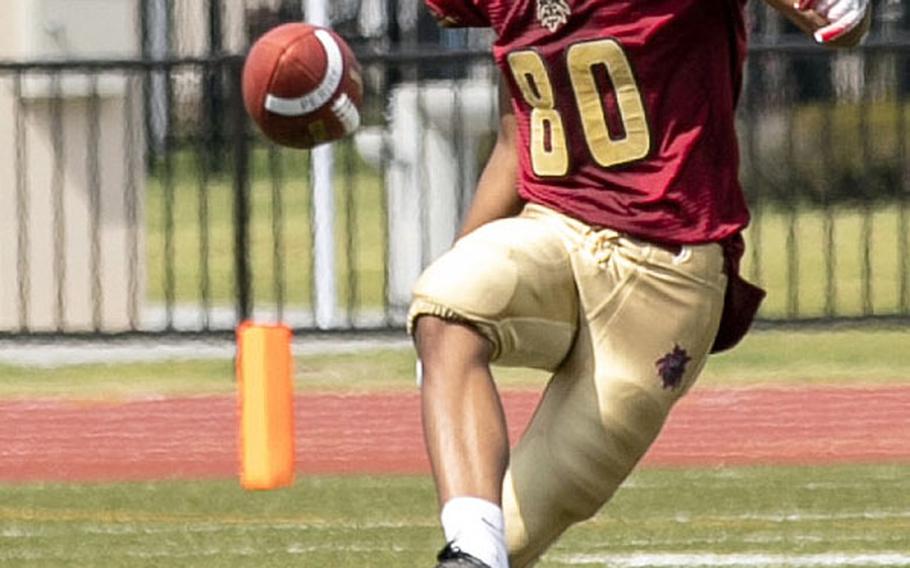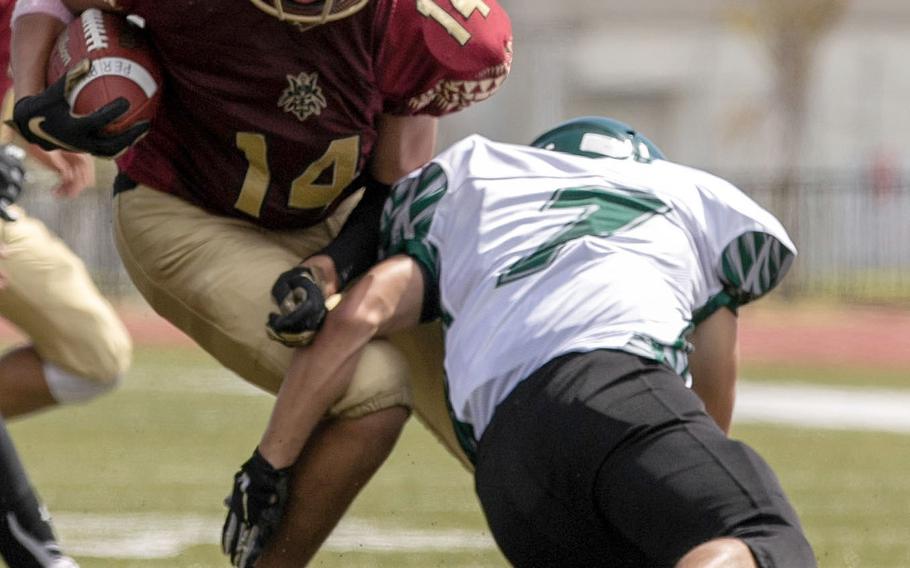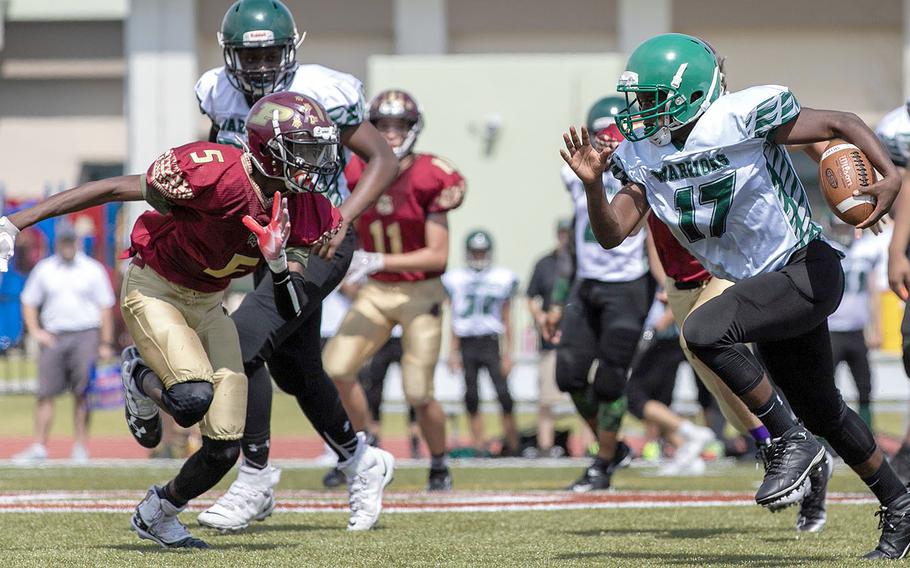 MARINE CORPS AIR STATION IWAKUNI, Japan – No Marshall China? No problem for Matthew C. Perry.
With their star senior running back shelved by a nagging ankle injury, the Samurai turned to their other backs and they responded with 312 rushing yards and four touchdowns Saturday. Perry even threw a rare touchdown pass in a 36-6 home romp Saturday over Daegu.
Leading the way were Matt Torrecillas and Roy Clayton – the latter returning from a concussion – who combined for 191 yards on 17 carries. Wyatt Ruiz added a rushing touchdown and Joel Pacleb rushed four times for 39 yards and a score and also threw an 11-yard TD pass to Maverick Graydon.
"Matt and Roy really stepped up; we hardly missed a beat," Samurai coach Frank Macias said of going without China, expected to return to action shortly. "We'll give him another week and have him 100 percent," Macias said. "We'll need him for the second half of the season."
With the win, the Samurai improved to 4-0 overall and remained tied with Zama, a 66-24 winner over defending champion Osan, atop the Division II regular-season standings. Daegu fell to 0-3 and all but out of contention for the D-II title.
Playing his younger backs gives the Samurai more depth and a brighter future, Macias said. "This was a great opportunity for them to improve their running abilities," Macias said, adding that his offensive line is "playing really well right now."
Kenny Thompson tackled a Daegu running back in the end zone in the third quarter for a safety, capping the Samurai's scoring. William Hamilton accounted for the Warriors' only points with a 45-yard fourth-quarter touchdown run.
"Our defense looked better than it did last week" in a 36-0 home loss to Zama, a game that ended at halftime, Daegu coach Blake Sims said. "And we were healthy, no major injuries, which was a plus."
Daegu gets next week off and resumes play on Oct. 12 when it hosts Robert D. Edgren; kickoff is at 3 p.m. Perry will tune up for an Oct. 11 home battle with Zama by playing Sotoku, a Japanese team, next Saturday.