Perry shuts out Edgren in fnal tuneup before D-II final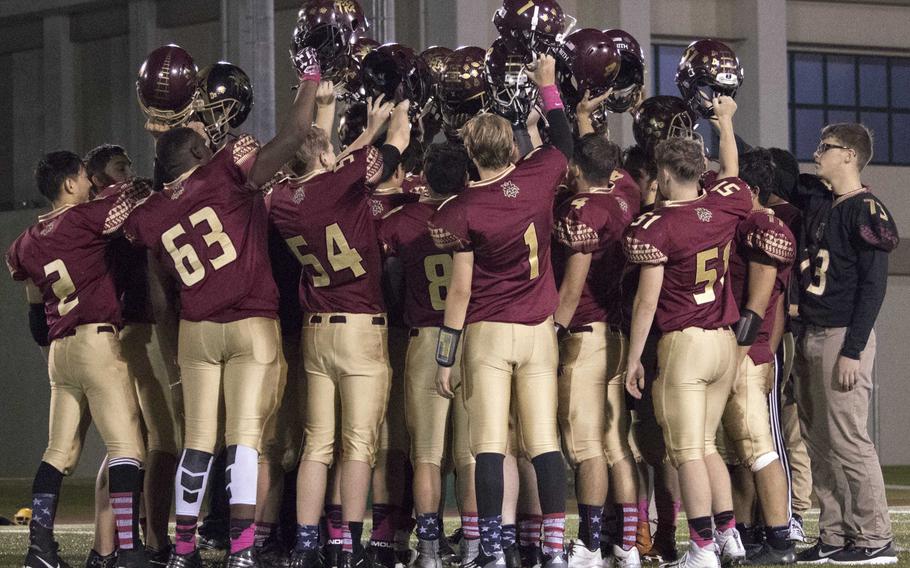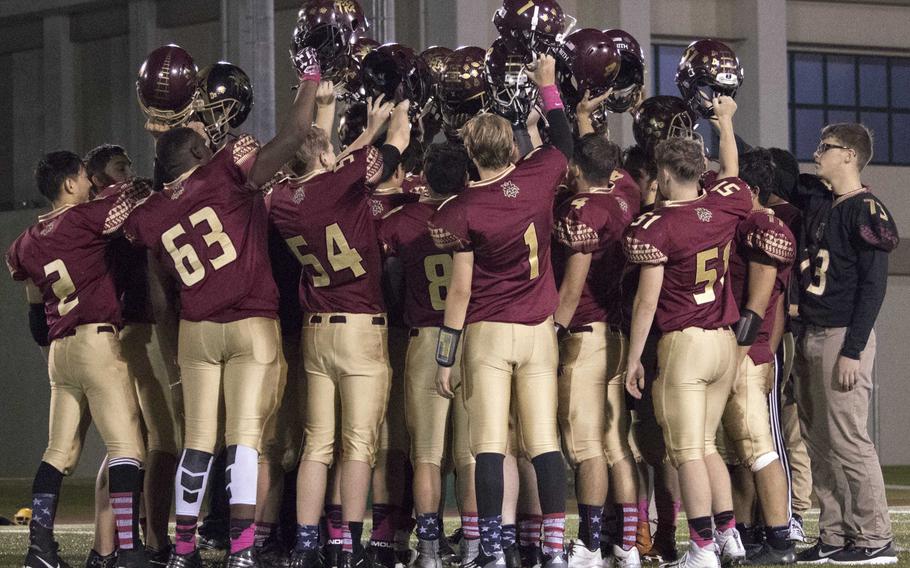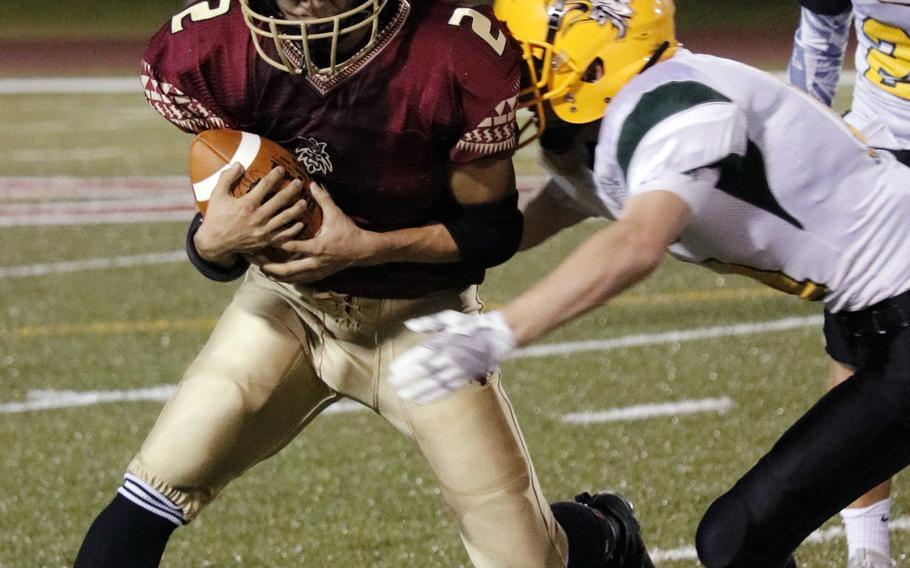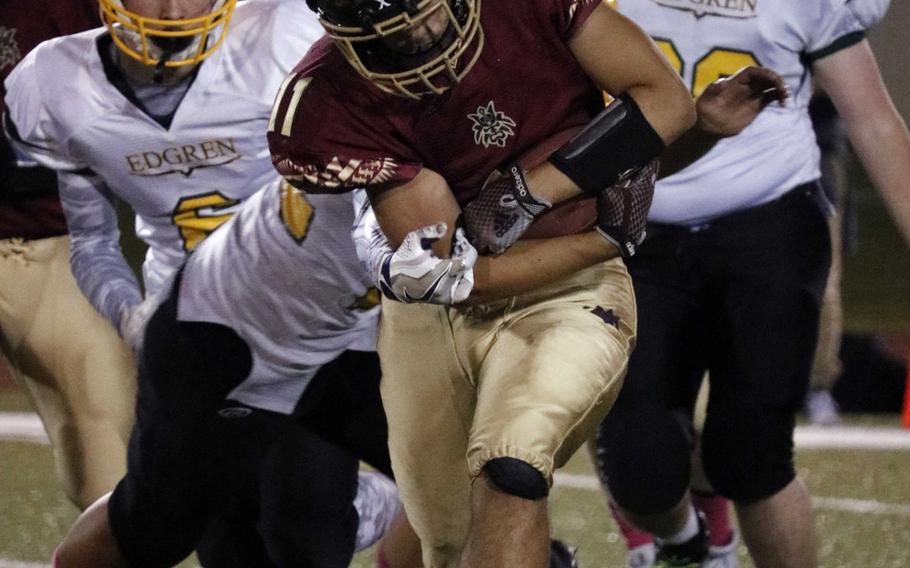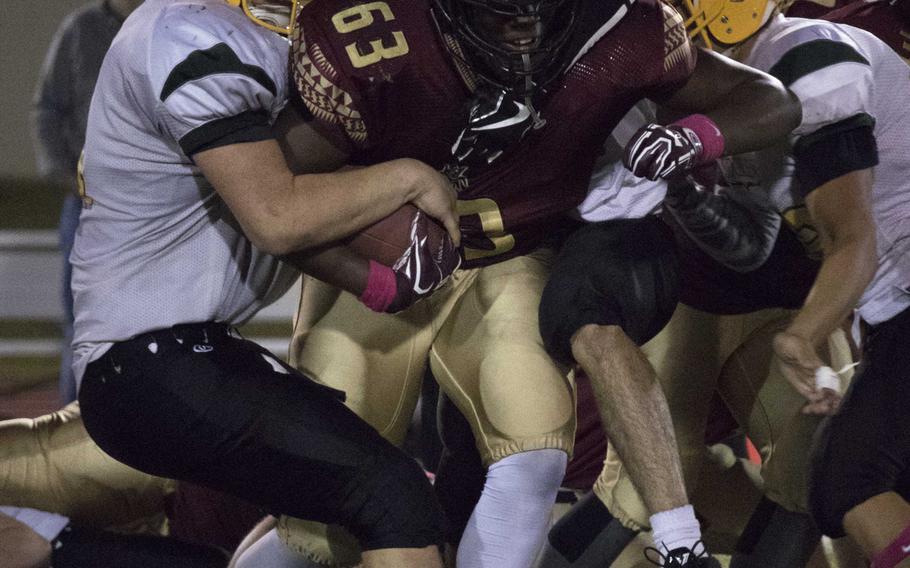 MARINE CORPS AIR STATION IWAKUNI, Japan – Matthew C. Perry closed its football regular season by shutting out Robert D. Edgren 27-0, with one eye on its next opponent.
Maybe too much of an eye, coach Frank Macias said.
"I think we might have gotten caught looking ahead," he said after the Samurai put together an efficient, but lackluster – in the coaches' eyes – performance against the Eagles.
"Securing the D-II title game berth didn't do us any favors," Macias said. Edgren is going to fight you to the end. We have a lot of work to do before the final."
Still, defending Far East D-II champion Perry finished 6-1, the only loss a 33-0 home shutout against Nile C. Kinnick on Sept. 1, and closed the Japan D-II regular season at 4-0 and the DODEA-Japan regular season at 4-1. Edgren is 1-5 overall and 1-3 in Japan D-II and DODEA-Japan.
It was the Samurai's last action before traveling to Korea next week for a rematch of last year's D-II final at Humphreys. Perry won that game 44-6 last Nov. 5 at Iwakuni; this year's final is at 6 p.m. Oct. 28 on Blackhawks' Field, site of the Samurai's 20-10 win a week ago.
Perry "spread it around," Macias said, on offense. Dylan Ernst had 64 yards on eight carries with a touchdown plus an interception, Garrett Macias ran for a TD and Ethan Peterson added 55 yards and a score on eight carries.
Elijah Lebron had 58 yards on 14 attempts and returned an interception for a score. All told, the Samurai had three interceptions and a fumble recovery.
"They (Eagles) moved it a little, but we stuffed them and made big plays," Perry defensive coordinator Chris Munsell said. "We were frustrated. We didn't play our best, but we did just enough to win."