Panthers top Tiyan to advance to Guam semifinals
---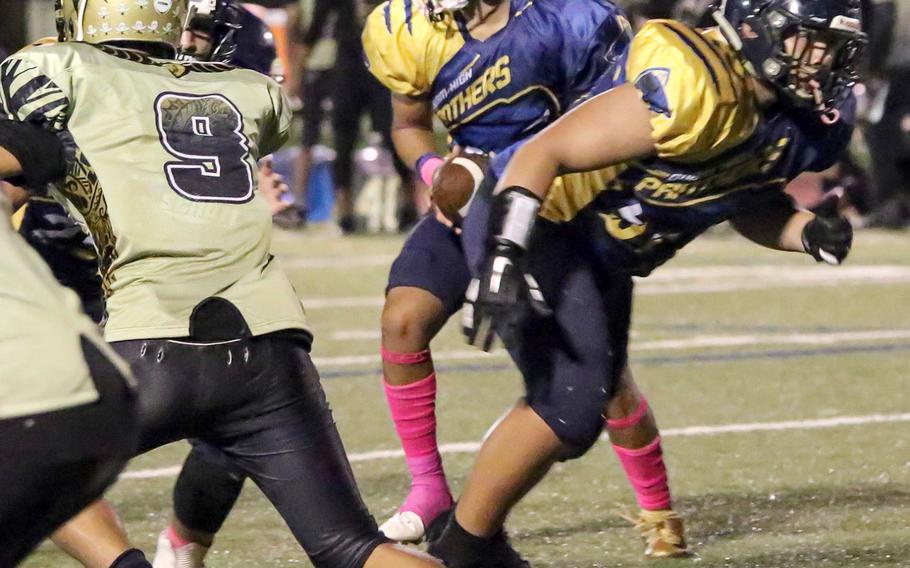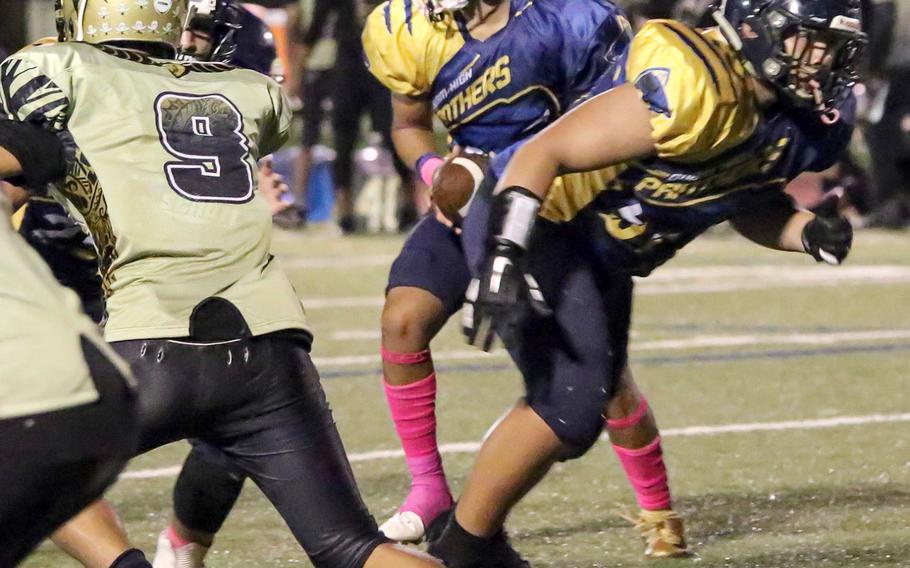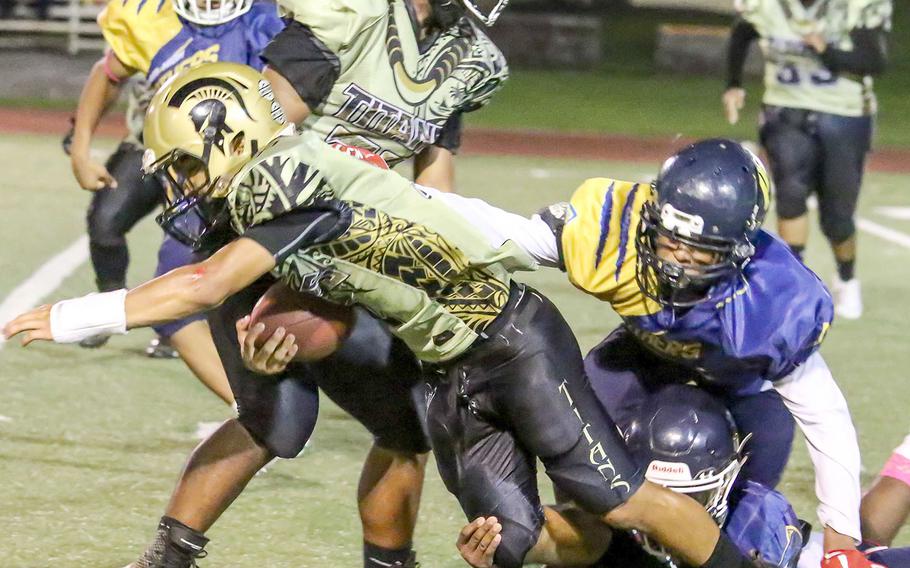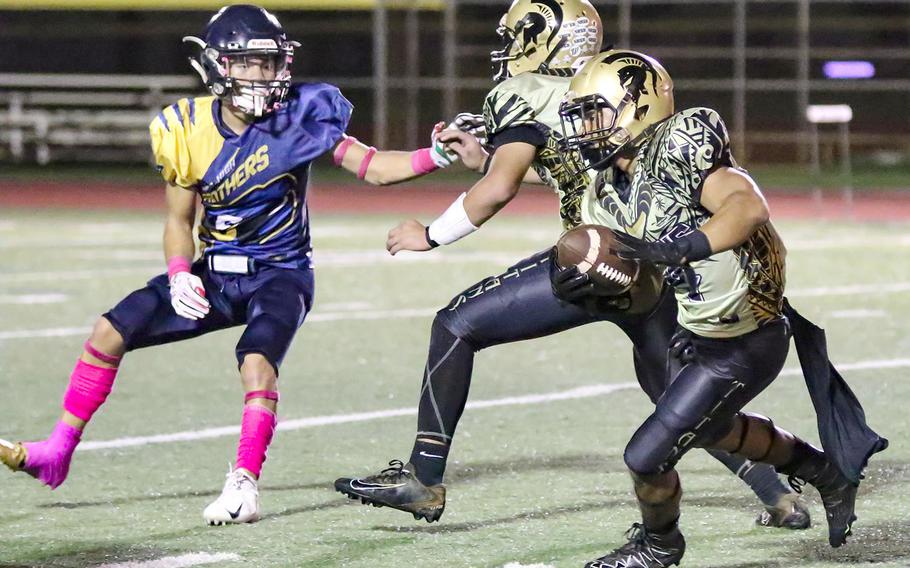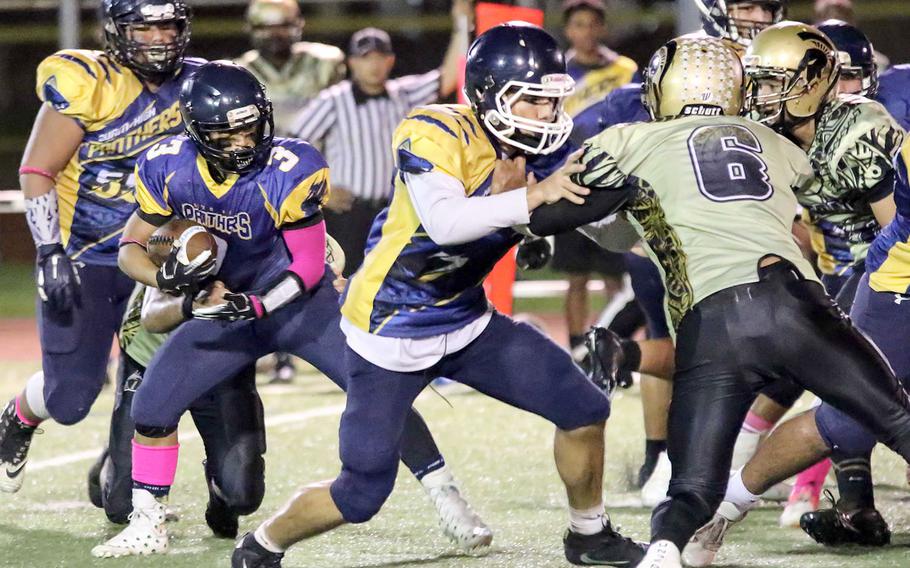 AGANA HEIGHTS, Guam – Jalen Thach was one of two Guam High football players named to the All-Island first team earlier this week.
On Saturday against Tiyan, he showed some reasons why.
The junior receiver-defensive back caught two touchdown passes, made two drive-killing end-zone interceptions, defended four passes and had 12 tackles as the Panthers routed Tiyan 41-12 in the first round of the Interscholastic Football League playoffs.
"He was the man of the hour," coach Jacob Dowdell said of Thach, who along with junior quarterback Travon Jacobs was named to the All-Island first team. Five other Panthers were selected second team.
But it was Thach who came up biggest, Dowdell said. After the Panthers seized a 21-0 lead early, the Titans took advantage of Panthers turnovers and what Dowdell termed freshman mistakes to get within nine points. And Thach's interceptions were key in keeping Tiyan from getting any closer, Dowdell said.
"He did it all," he said. "We're so very proud of him. He did a lot of hard work. Without him, we would be reeling. We were making so many young mistakes, and he stepped up and helped us secure it."
Thach finished with six catches for 134 yards and A.J. Johnson caught two passes for 35 yards with one score. Jacobs was 11-for-15 for 231 yards and three touchdowns without an interception, and also spent time at safety where he recorded four tackles.
Julius Gaduang, a second-team All-Island selection, had 100 yards and a touchdown on eight carries. Jayson Jackson rushed seven times for 51 yards and a TD and Izaak Castro added 37 yards on four attempts with a touchdown. Girls kicker Ali Shimasaki was a perfect 5-for-5 on extra-point tries.
Now, the Panthers move on to the island semifinals – and a date with George Washington, which has eliminated Guam High in the semifinals two of the last three years and in the quarterfinals the other year. The date and time of the semifinal are to be announced.
"At the end of the day, we're happy to be here," Dowdell said of his rebuilding team. "We were so young, I was worried about winning just 'a' game. No matter what happens now, we play two more games. It's the best feeling in the world."
---
---
---
---