Far East D-II dual-meet tourney
Panthers shake off defeats and injuries to emerge triumphant
by
Dave Ornauer
February 15, 2020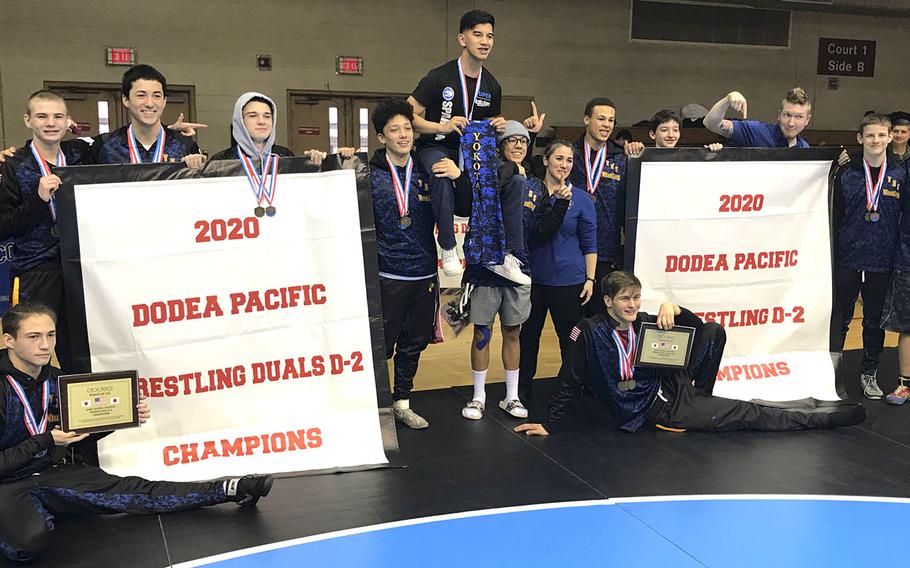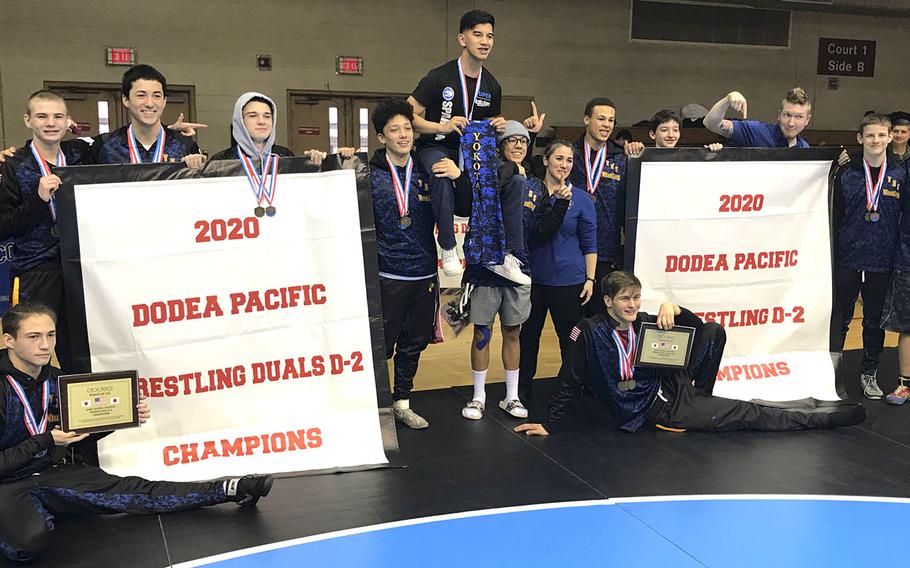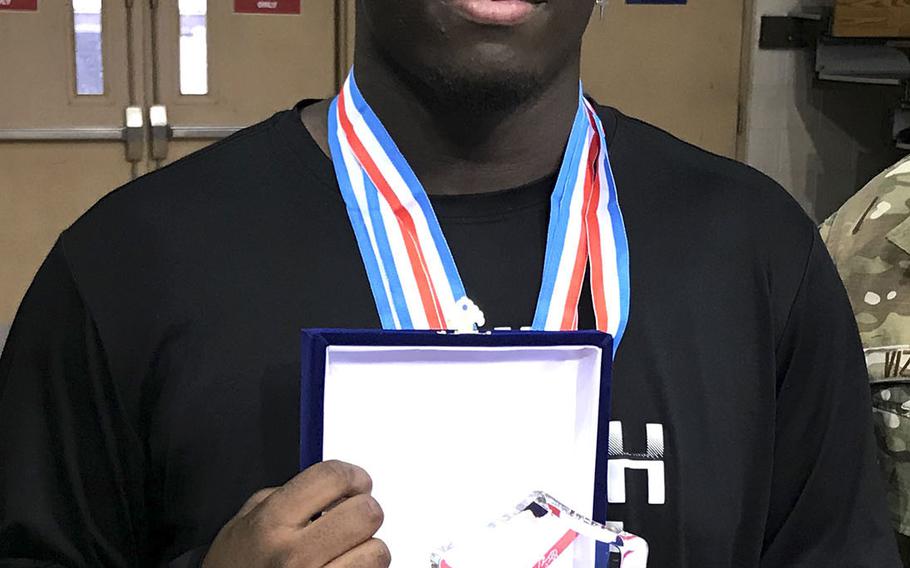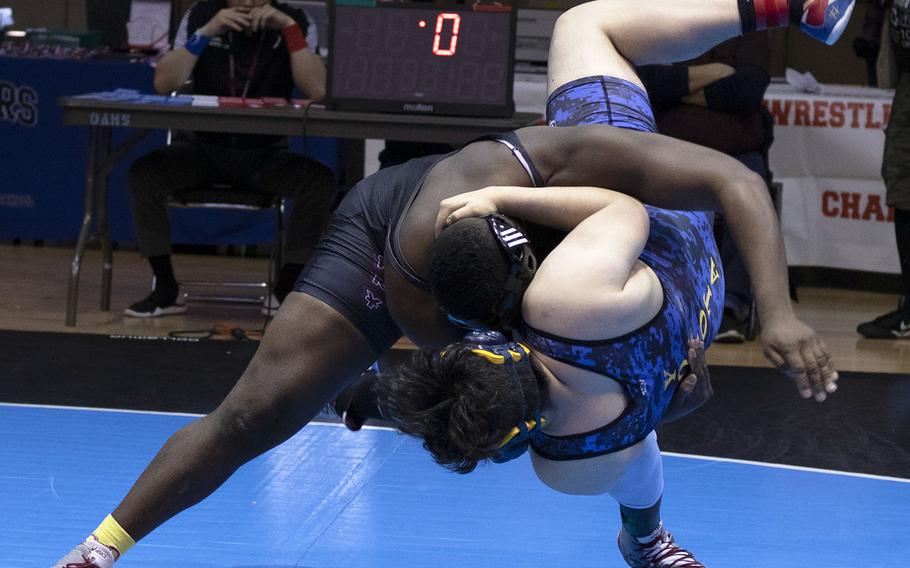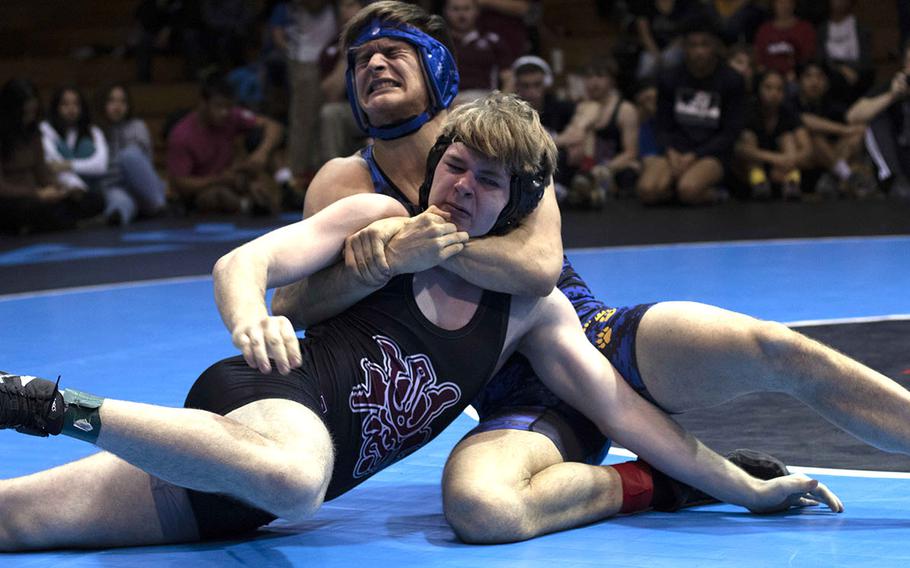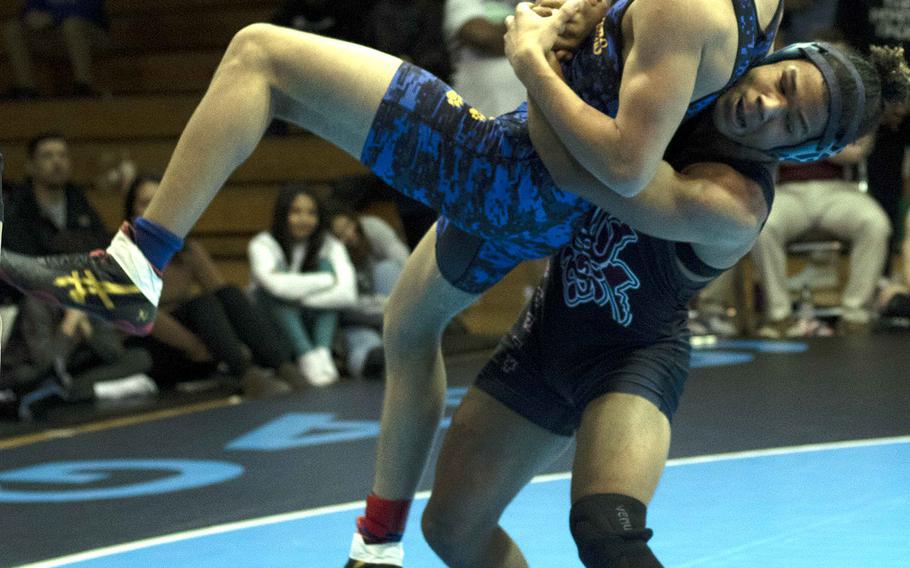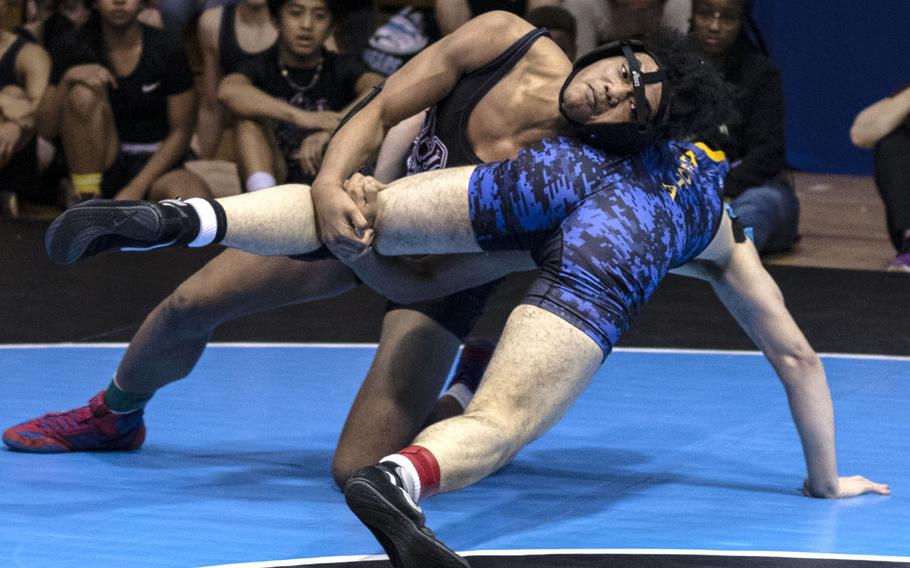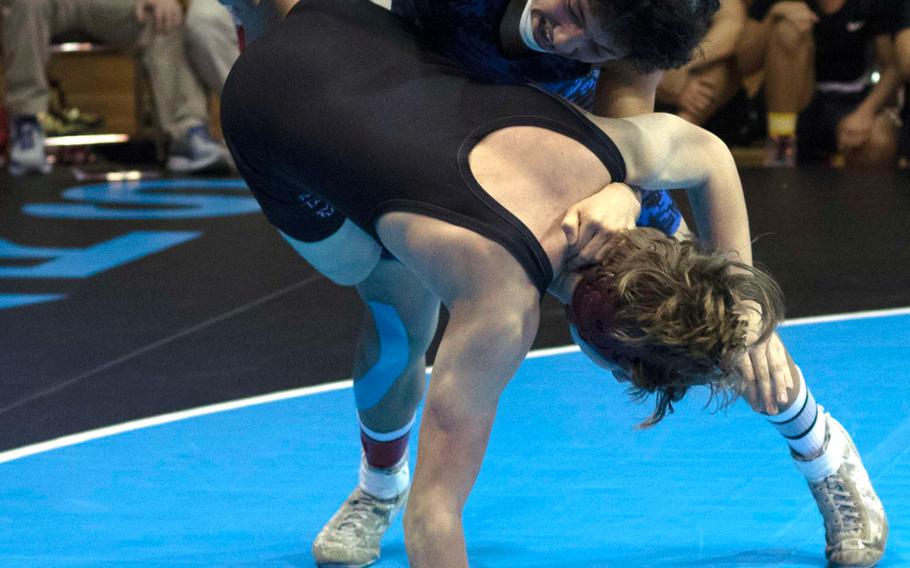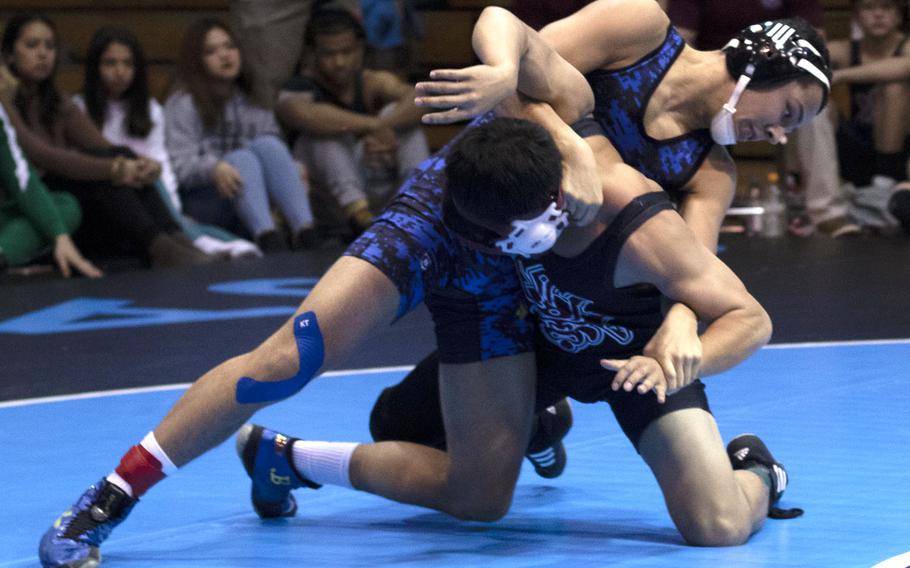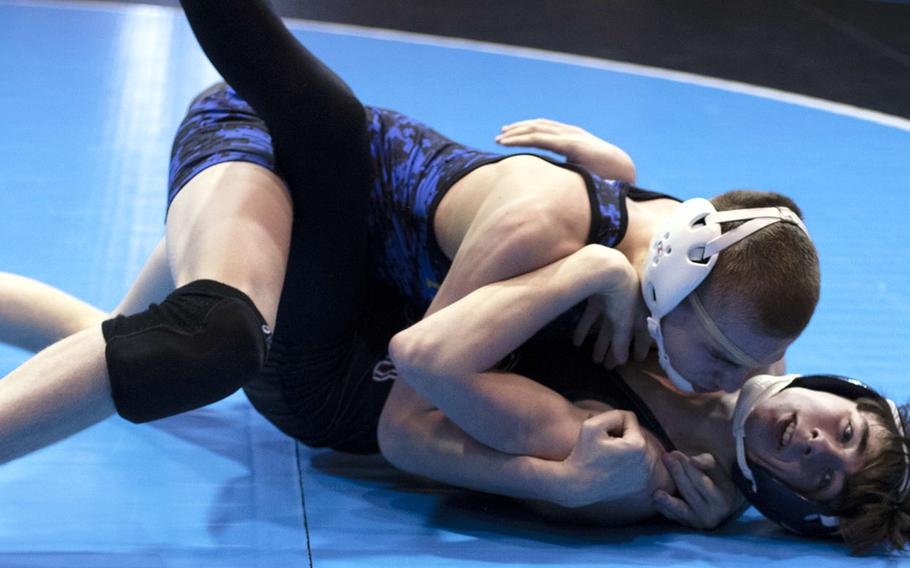 OSAN AIR BASE, South Korea – Kai Harbert wrestled much of the season – and missed the better part of a month – with a left knee injury, and was just cleared to wrestle in time for the Far East tournament.
Moved up a weight to plug what had been a vacancy at 180 pounds, the Yokota sophomore played one of the biggest roles in Saturday's 39-23 Far East dual-meet finals victory over Matthew C. Perry.
He pinned Gabriel Ratcliffe in 54 seconds, giving the Panthers an insurmountable 35-19 lead, clinching a dual-meet and individual freestyle title sweep for Yokota, and gaining the undying admiration of his coach and teammates.
"He's my MVP," outgoing Yokota coach Kristina O'Grady said. "He was still a little sore and raw. (But) he took one for the team, moving up a weight to fill a hole in the lineup."
"Yokota wrestler with broken knee secures D-2 title," senior 122-pound teammate and Far East champion Caleb Heino said, to the laughter of his teammates, in his best headline-ese after the final.
Even Harbert didn't seem to realize until after the meet that his victory put the Panthers over the top. "Was it?" he asked, wide-eyed, after being told he had sealed the title for Yokota.
After a pair of walkovers early on had the Samurai ahead 10-5, the Panthers scored five straight wins, Heino (122), Chris DeGrella (129), Caleb Jones (135) and Joey DeGrella (148) by pin and Owen Taylor (141) by technical fall, putting the Panthers ahead 29-11.
The Samurai rallied briefly, behind Shawn Swindell's win by decision at 158 and Nemo Matthews pin at 168, each come-from-behind victories.
But then came Harbert time. His victory preceded one by Far East champion Austin Fisher, who won by technical fall at 215 pounds.
Yokota had endured much of the season taking poundings from its Division I brethren in the Kanto Plain.
But Fisher said the Panthers' performance in the "Beast of the Far East" tournament at Kinnick on Jan. 25, in which Fisher won at 215, Heino took second at 122 and Chris DeGrella third at 129, was the turning point in Yokota's season.
"When you start seeing how you place against everybody else, especially at 'Beast,' it kind of lets you know this is where we're at and that anything's possible," Fisher said.
Though too late to stave off defeat for the Samurai, Perry did take one major tournament award. Heavyweight Marshall China capped the dual meet with a technical fall over Yokota's Nicholas Sales, and the three-time Far East champion was also named the tournament's Outstanding Wrestler.
"We could have done some things better to win," Perry coach Chris Munsell said.
"We were right there, in the individual and the dual; just one more thing going our way and we're raising both of these titles," Munsell said. "So we were a little short and we'll come back next year."
ornauer.dave@stripes.com Twitter: @daveornauer