D-II girls soccer
Panthers down Samurai to win third spring title
---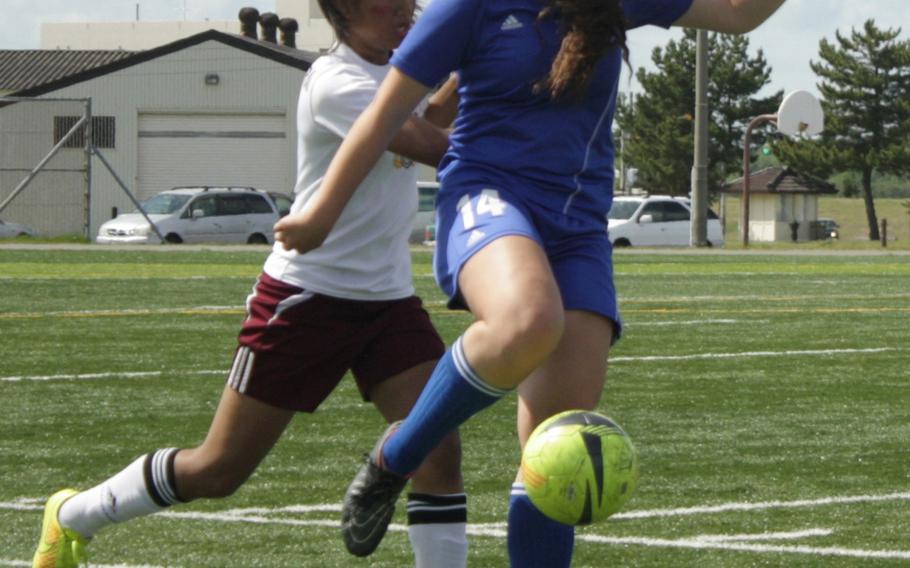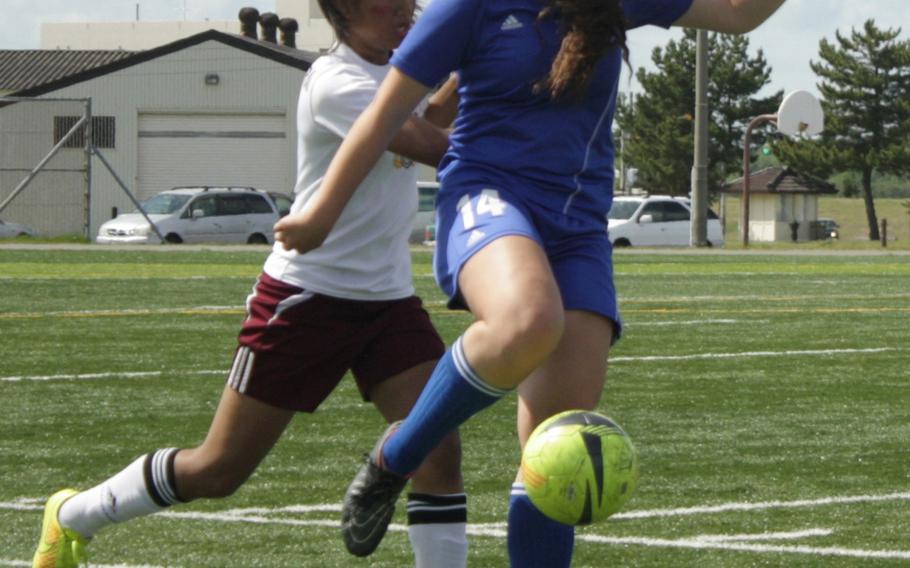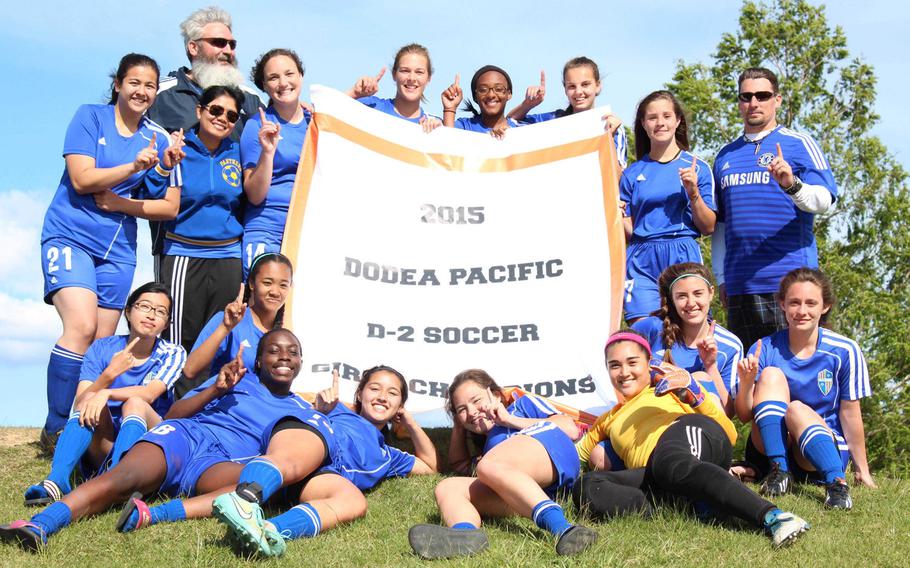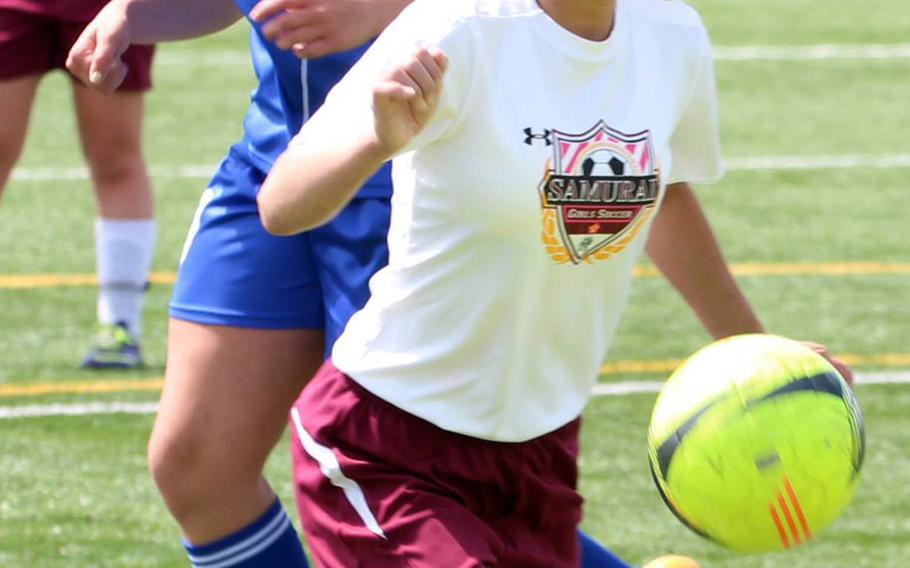 MISAWA AIR BASE, Japan – Chalk up another title for Yokota, which continues to thrive in its first year designated as a small school.
Sarah Claypool, Jamia Bailey and Ai Robbins each scored goals and the Panthers' defense and the goalkeeping of Sarah Cronin made them stand up as Yokota blanked Matthew C. Perry 3-0 in Thursday's Far East Division II Girls Soccer Tournament final at Misawa's Hillside Stadium.
It was the third title won this week by Yokota, which on Wednesday snagged both the boys D-II baseball and the girls D-II softball championships.
And it was title No. 5 of a possible seven for Yokota since DODDS moved the school to Division II on Nov. 18. Both basketball teams won D-II titles; only wrestling and boys soccer have failed to capture crowns.
"I'm just happy to be a part of it," coach Matt Whipple said. "That's the first soccer banner at Yokota that I'm aware of. I've been searching for a decade. It makes coach happy."
But it didn't come easy for Yokota, which had to survive a three-round penalty-kick shootout in the semifinals against Osan on Wednesday just to reach the title match.
"That was rather stressful," Whipple said. "Osan posed a challenge, but we finished strong. Today was more a sense of relief rather than celebration. Today was anticlimactic. But to get what we came up here to get was great. Good finishing what we started."
Claypool, a four-year starter, finished with 17 goals to lead the Panthers, while newcomers Bailey and Robbins finished with 14 and 11 for a Yokota team that went 16-4-4 on the season.
"I feel glad I'm going out my senior year with a bang," Claypool said.
"She decided to take the team upon her shoulders this week," Whipple said.
Cronin and the defense held sophomore Bobbi Hill scoreless. She paced the Samurai, 13-9-3 on the season and unbeaten in the tournament until the final, with 27 goals.
---
---
---
---