Pacific Scoreboard: Oct. 4, 2019
---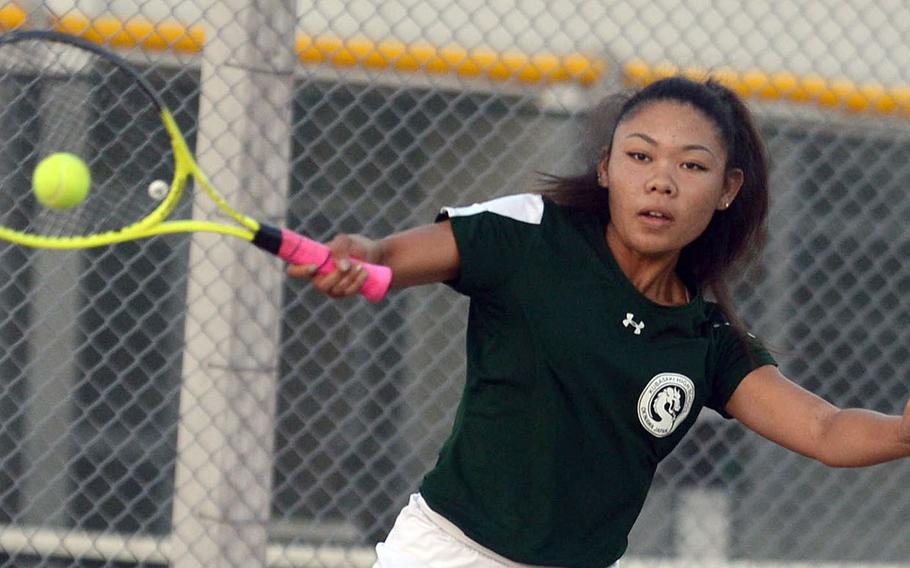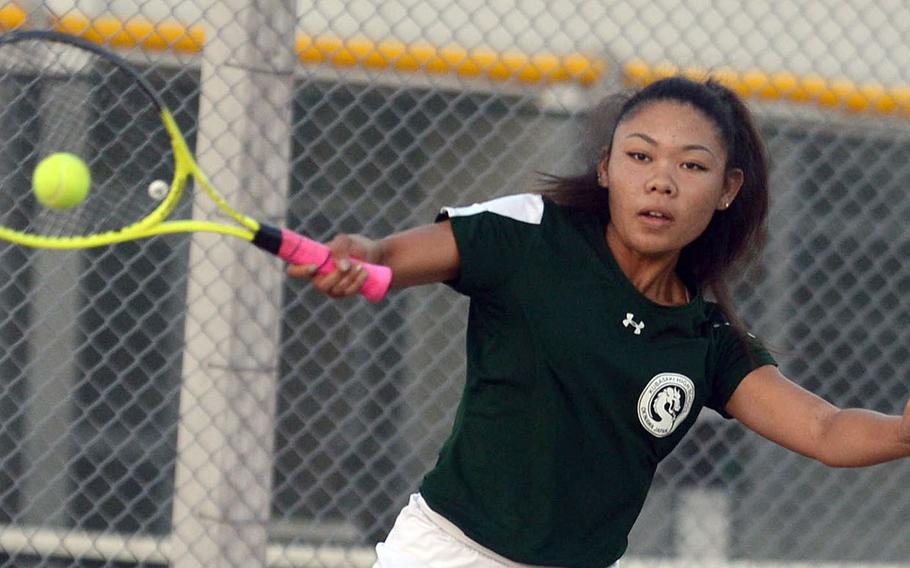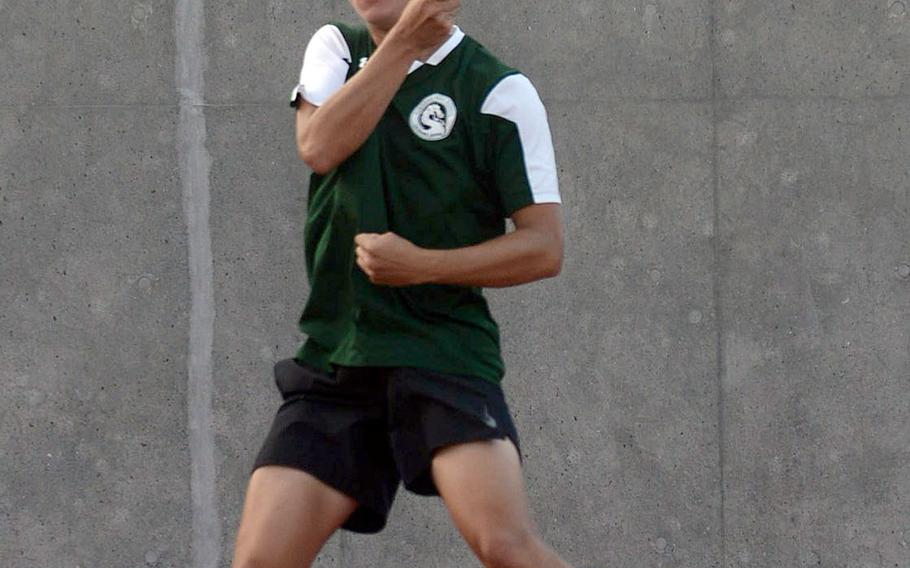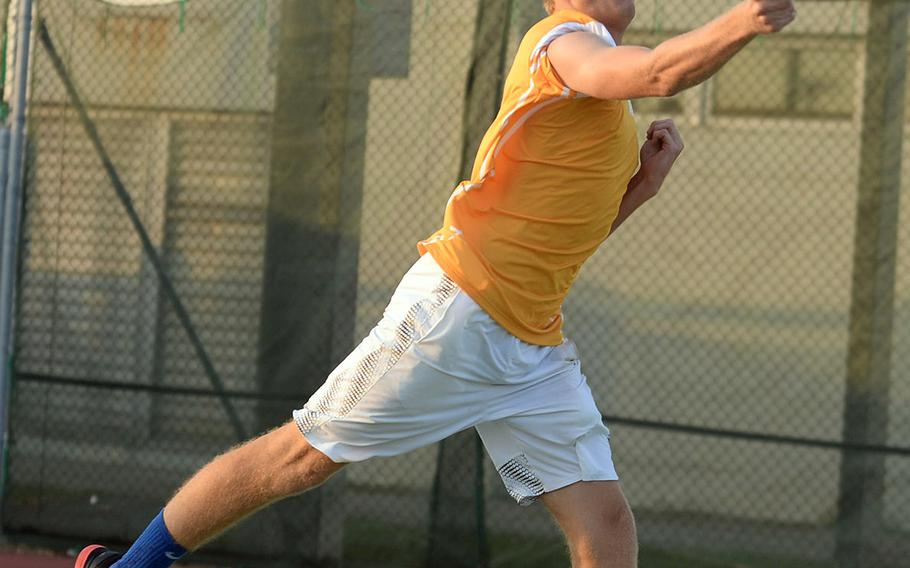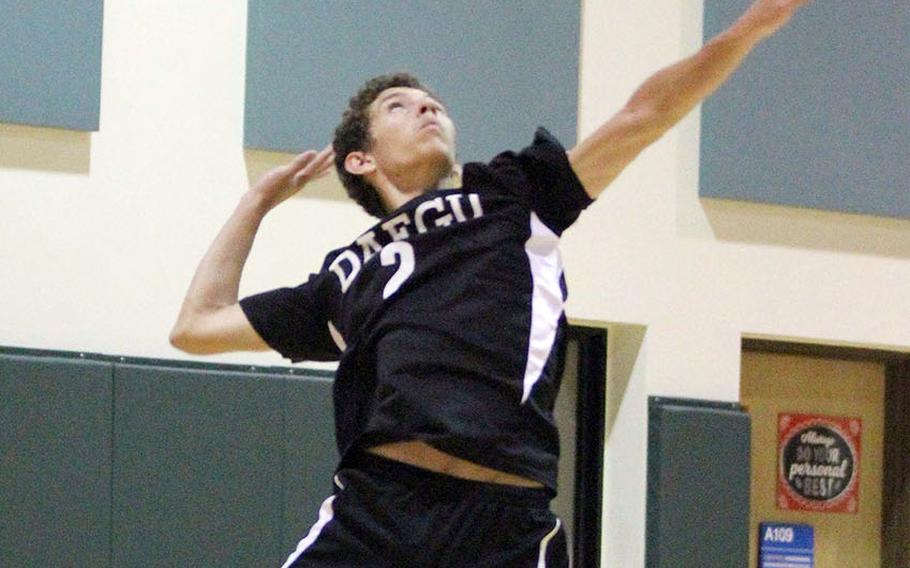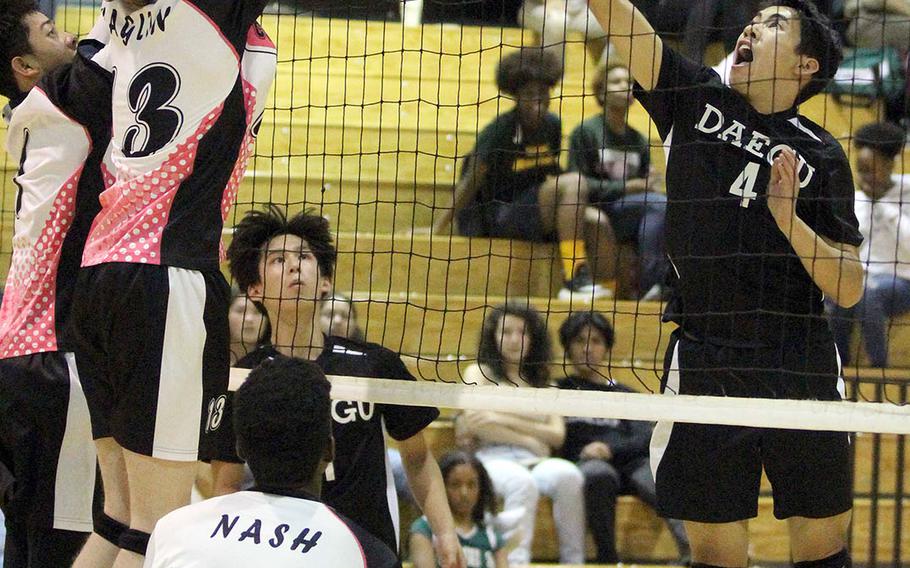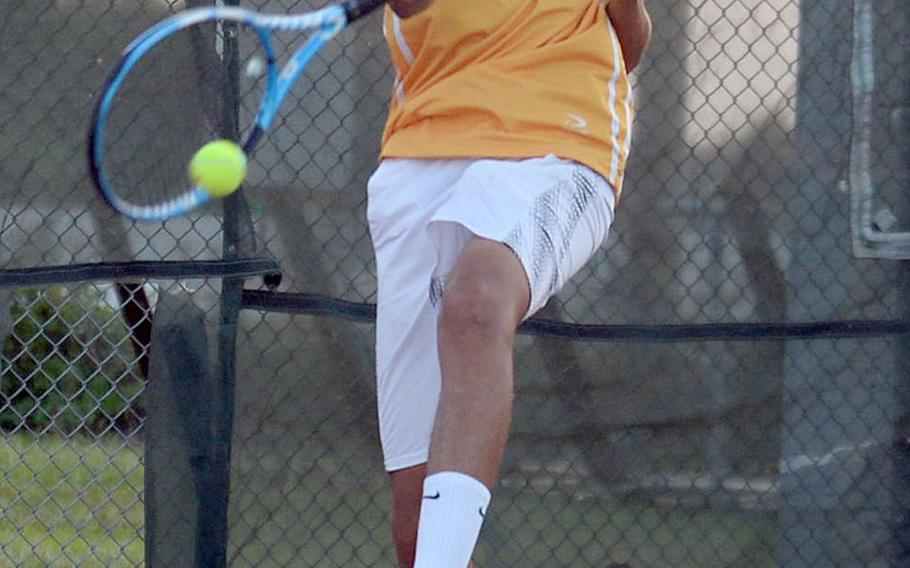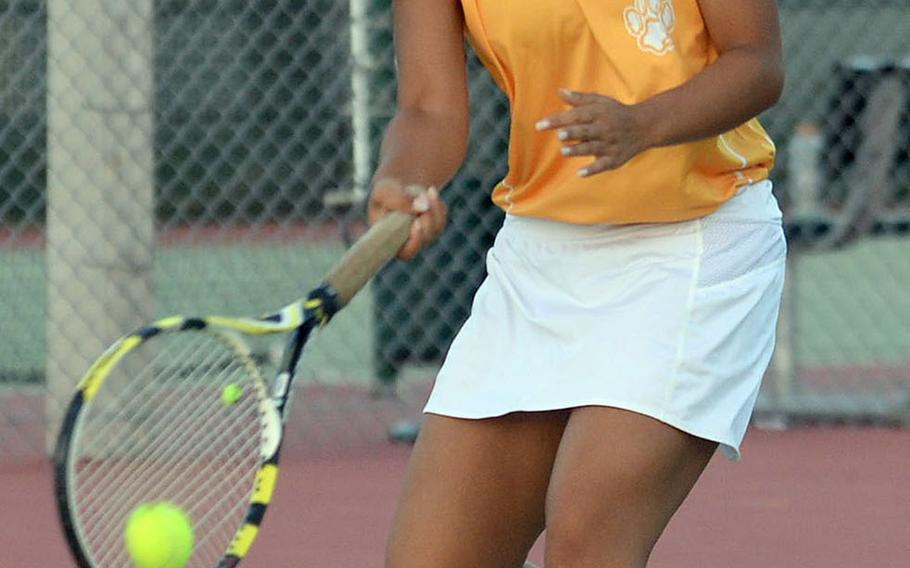 High school
Cross country GuamThursday at Upper TumonBoys Guam High 24, Okkodo 36, John F. Kennedy 76 1, Gregory Hibbert, GHS, 19 minutes, 21 seconds; 2, Ronan Perry, GHS, 19:36; 3, Alex Rink, GHS, 19:41; 4, Darren Tamondong, OHS, 19:49; 5, Alex Saber, OHS, 19:53; 6, Mark Imazu, JFK, 19:55; 7, Joseph Vinch, GHS, 20:03; 8, Josh Castro, OHS, 20:30; 9, Lorenz Melliza, OHS, 20:41; 10, Darius Palad, OHS, 20:45.Girls Guam 15, Okkodo 48, John F. Kennedy incomplete 1, Hannah Zura, GHS, 21 minutes, 27 seconds; 2, Molly Lang, GHS, 22:35; 3, Trixia Nierva, JFK, 22:36; 4, Mya Tolerson, JFK, 22:42; 5, Jada Han, JFK, 23:00; 6, Mila Cabradilla, GHS, 24:50; 7, Hailey Burns, GHS, 25:00; 8, Kierra Paz, GHS, 25:01; 9, Jania Castor, OHS, 25:05; 10, Letycia Lynch, GHS, 25:37.
Tennis South KoreaFriday at Camp WalkerBoys Gyeonggi Suwon 4, Daegu 0 Singles Sam Lee def. Joseph Moreno 8-0, Rikumu Shijote def. Ethan Sessions 8-1, Joseph Park def. Daniel Son 8-2.Doubles Samuel Ott and Ethan Hur def. Amari Smith and Rim Gong 8-1.Girls Gyeonggi Suwon 3, Daegu 2 Singles Christin Eun, GSIS, def. Laila Donawa 8-2; Jaela Sahagun, Daegu, by walkover; Jiwoo Kwak, GSIS, def. Emma Sims 8-6.Doubles Seohyun Min and Gina Park, GSIS, def. Ella Sims and Seunglee Davis 8-1; Ashley Ballanco and Larussa Beltran, Daegu, by walkover.
OkinawaFriday at Camp FosterBoys singles Kai Grubbs, Kubasaki, def. Matt Steele 8-3; R.J. Smola, Kadena, def. Henry Luksc 8-3; Brett Davis, Kadena, def. Aden Leggio 8-5; Justin Saavedra, Kadena, def. Colin Lundberg 8-1; Kai Croghan, Kubasaki, def. Evan Davis 8-4.Girls singles Lisa Dombrowski, Kadena, def. Chante Broomes 8-2; Ally Johnson, Kadena, def. Willow Lewis 8-1; Noelle Asato, Kadena, def. Arisa Manuel 8-2; Mayann Rivera, Kadena, def. Marisa Corn 8-3; Nancy Gutzwiller, Kubasaki, def. Mai Woodcock 8-1.Mixed doubles B. Davis and Johnson def. Grubbs and Broomes 7-5, Smola and Dombrowski def. Luksc and Lewis 6-0, Saavedra and Asato def. Leggio and Manuel 6-3, Lundberg and Corn def. Steele and Woodcock 6-3, Cael Perry and Natalie Oboza, Kubasaki, def. E. Davis and Hana Brienes 6-2; Nathan Asato and Christine Ryan, Kadena, def. Sebastian Abanes and Natalie Mulherin 6-2; T.K. Miyazaki and Mary Tracy, Kadena, def. Spencer Dawson and Liyou Sorenson 6-1.
Volleyball Girls South KoreaOsan def. Daegu 25-11, 25-18, 21-25, 25-22 Friday at Camp WalkerKills — Warriors: Lexie Berry 5. Assists — Warriors: Neea Lizama 5.Humphreys def. Taejon Christian 33-31, 25-23, 25-21 Friday at Daejeon
Boys South KoreaDaegu def. Osan 25-23, 25-15, 25-20 Friday at Camp WalkerTaejon Christian def. Humphreys 25-19, 25-16, 25-10 Friday at Daejeon
---
---
---
---