Pacific high school QBs hurt Friday are recovering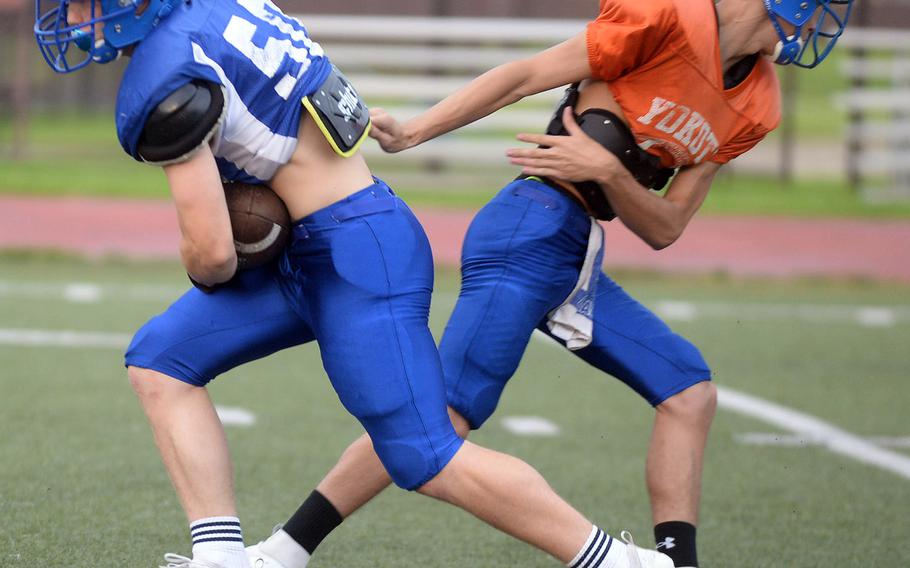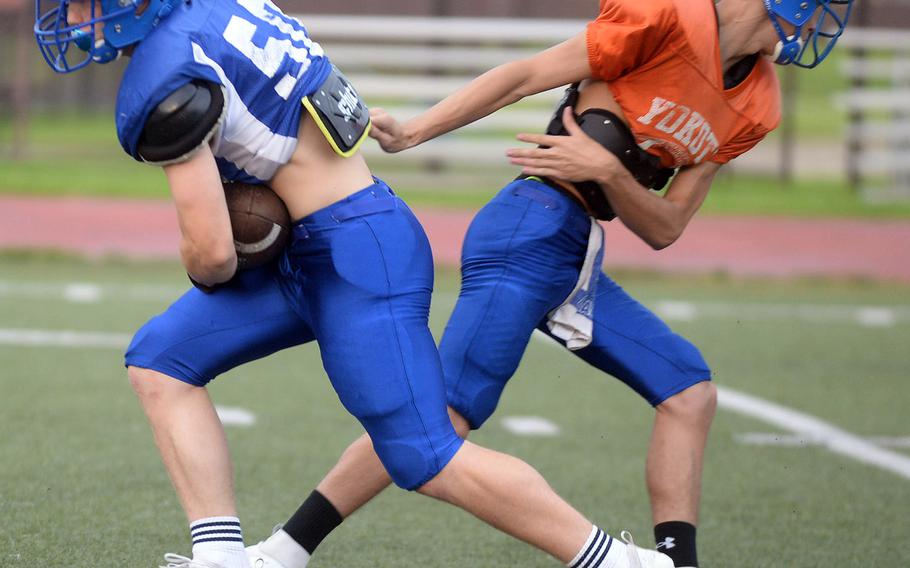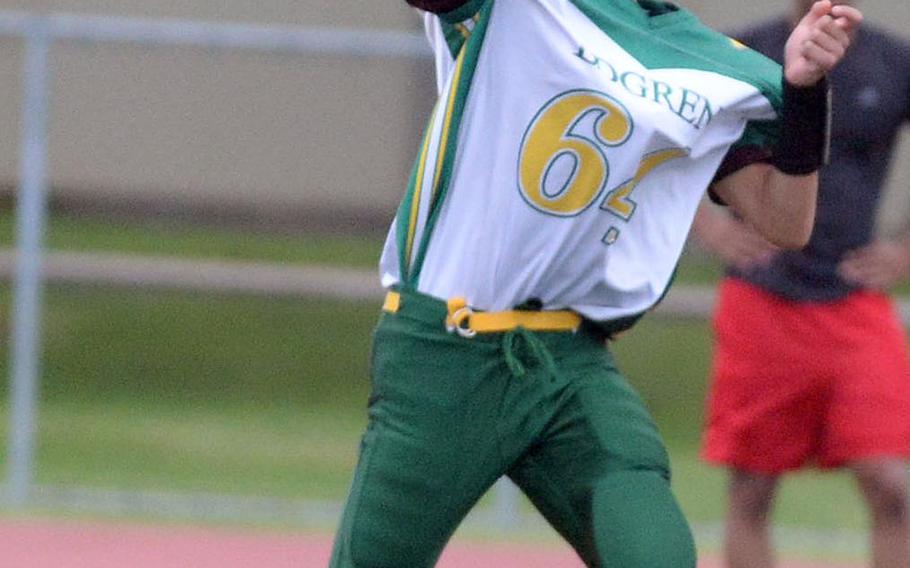 Two quarterbacks injured during high school football games played Friday are doing better, although one - Chris Jones of Yokota - will miss the rest of the season, according to DODEA-Pacific officials.
Jones, a junior transfer from Offutt Air Force Base, Neb., suffered a head and neck injury in the third quarter Friday against Zama, which beat the Panthers 34-19 at Yokota.
Jones was hospitalized over the weekend, placed in concussion protocol, was up walking on crutches Saturday and reassessed on Monday.
"The student (Jones) is doing better and will recover," said DODEA-Pacific chief of staff Todd M. Schlitz via email to Stripes. "He will be out for the remainder of the season."
The other quarterback, freshman Dylan Tomas of Robert D. Edgren, suffered a concussion in the third quarter of Friday's 33-0 loss to Matthew C. Perry. He was treated and released that evening.
Tomas is being held out of practice the first couple of days this week, and will return to workouts on Wednesday, with the intent of him playing on Friday, Eagles coach Jeremy Sanders said via phone Monday.