Osan wins season-ending slugfest with Yokota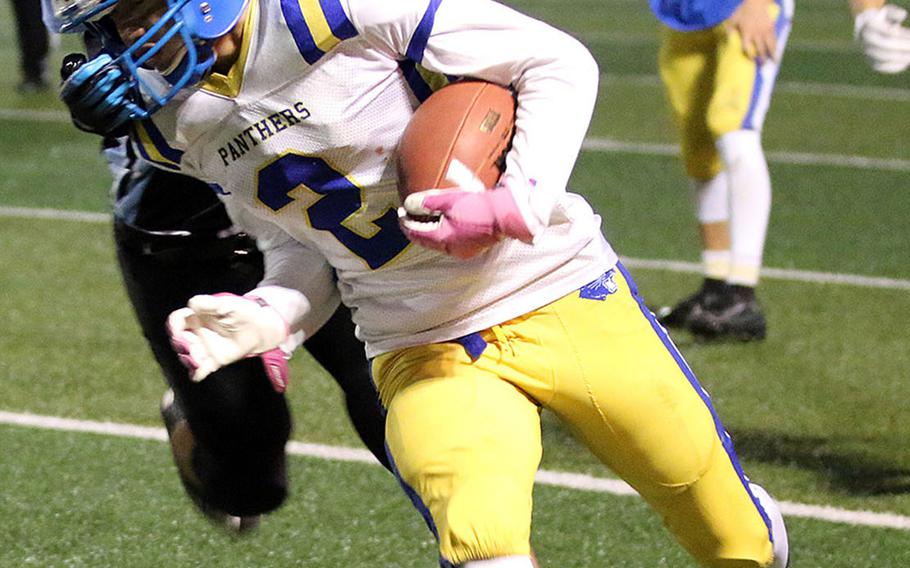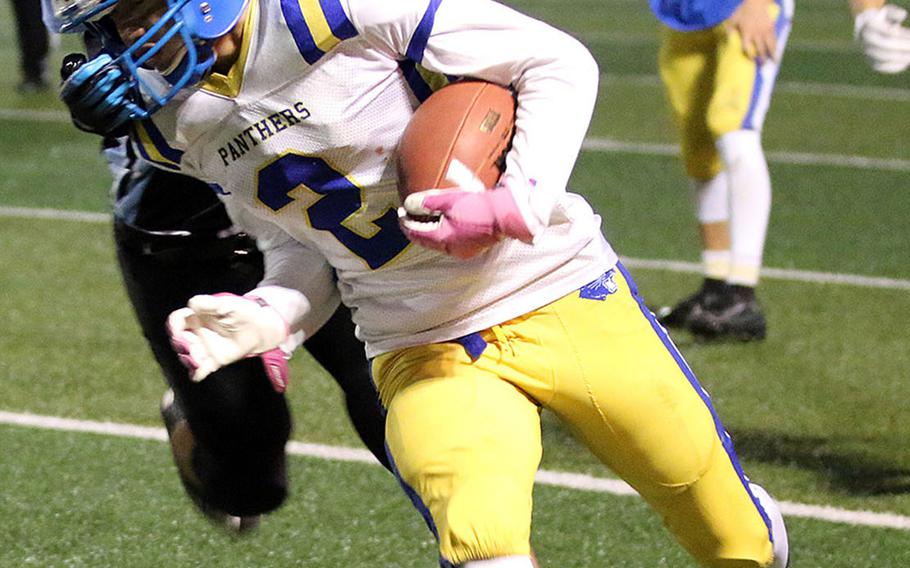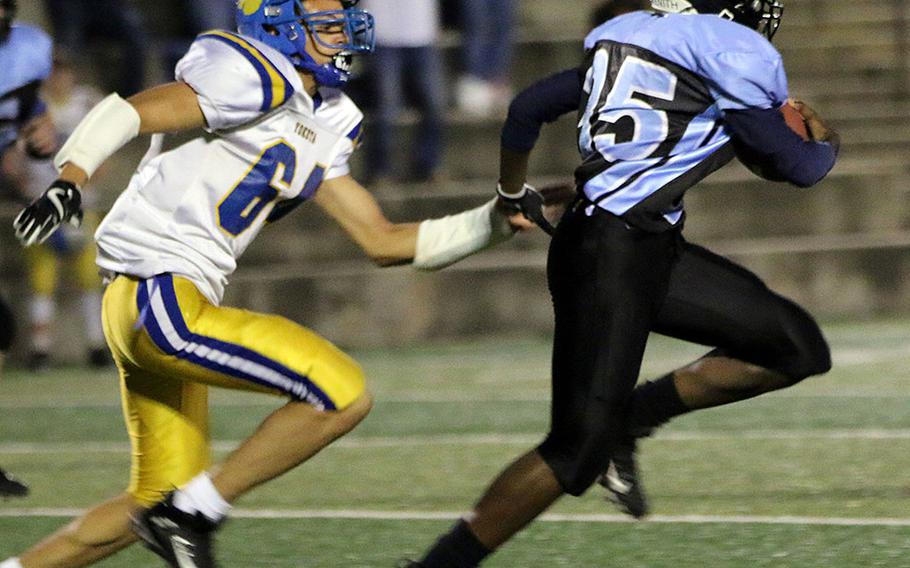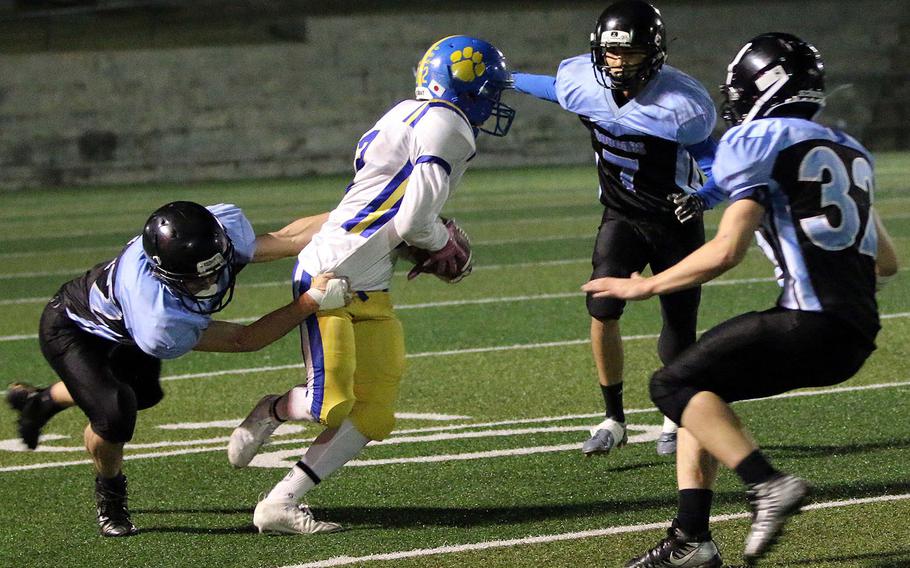 OSAN AIR BASE, South Korea – Jacob White rushed for four touchdowns and Gregory Lunn added two scores as Osan closed its season on a two-game win streak, beating Yokota 50-36 on Friday.
The Cougars, last year's Far East Division II champions, ended their season 4-2, while Yokota finished 3-4 overall, suffering its second straight losing season for the first time since 1997-98.
After Osan lost at home to Matthew C. Perry two weeks ago, its second straight defeat, coach Jerome Learman said the team went back to the drawing board and practiced with a bit more urgency, and "everything started clicking," Learman said.
"We were able to expand things, we began executing better and open things up for a lot of people," he said.
Andre Gutierrez also ran 62 yards for a touchdown for the Cougars.
For the Panthers, Ethan Smith caught touchdown passes of 12 and 6 yards from freshman Brody Choate. Smith also ran 16 yards for a touchdown, Joey DeGrella added a 7-yard TD run and Kura Sato stripped the ball from Osan and ran it 45 yards for a score.
"We got off to a really fast start, but … Osan's offensive line controlled the line of scrimmage. That was the difference," Panthers coach Tim Pujol said.