Osan will have fewer players on field, but more on sidelines
by
Dave Ornauer
September 6, 2019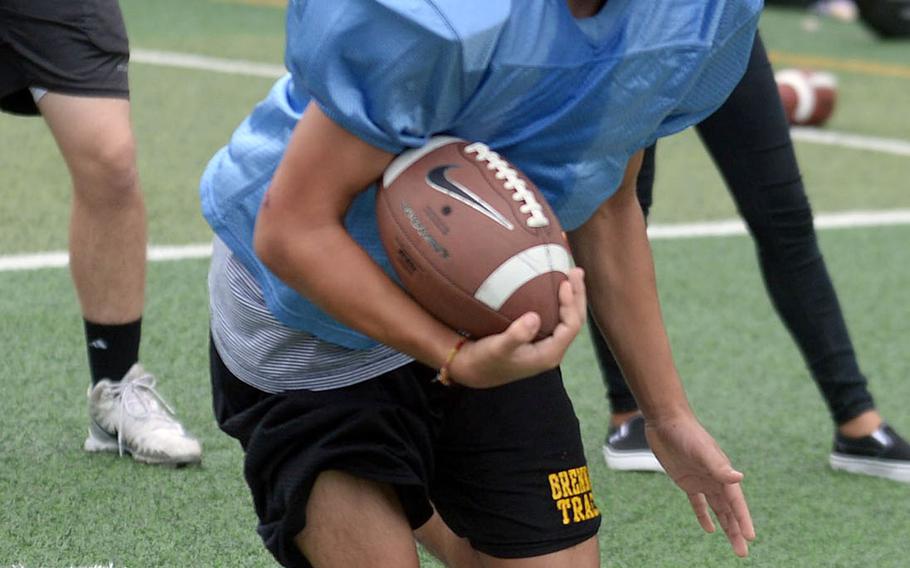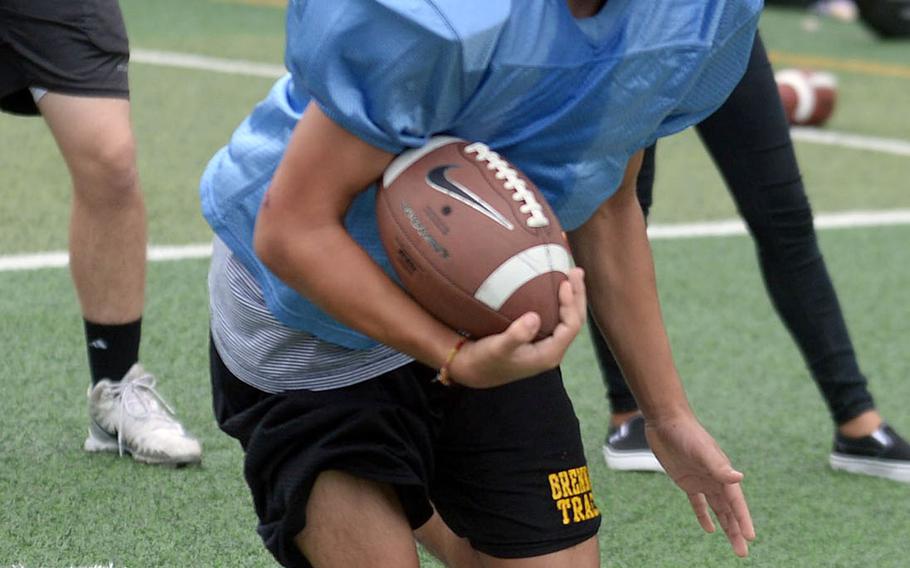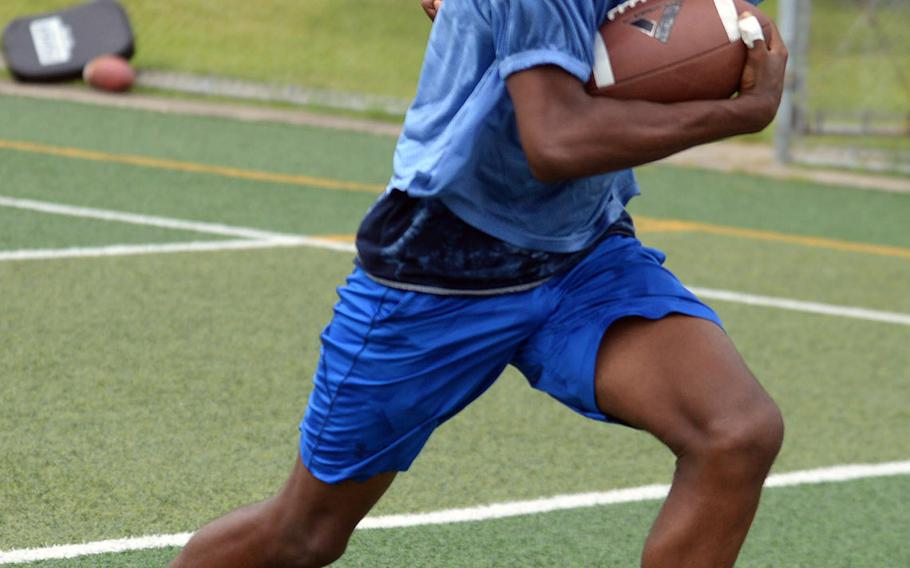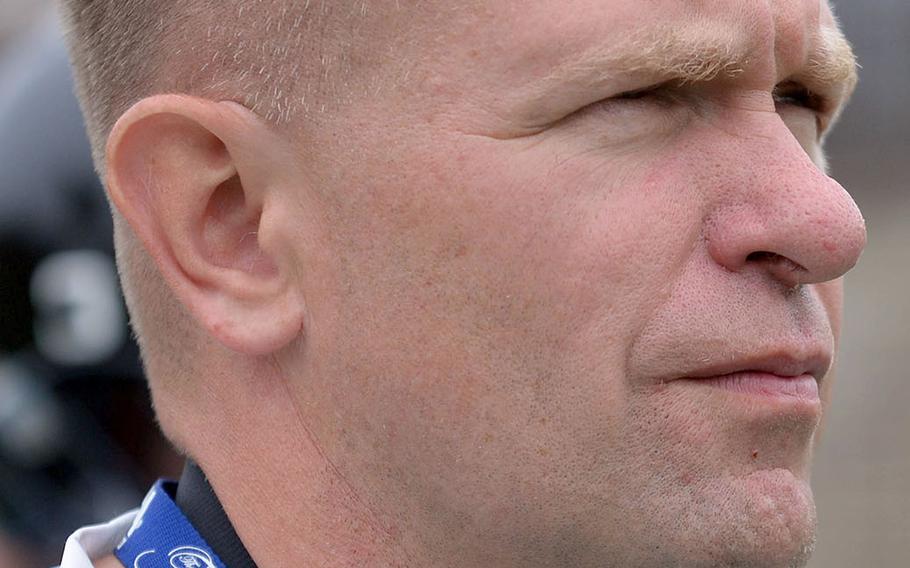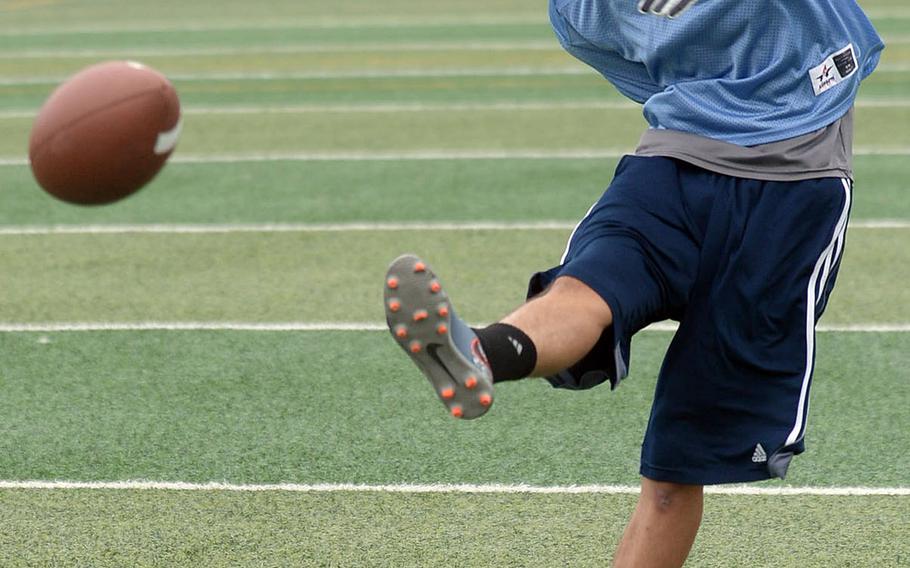 Eleventh in a series of DODEA-Pacific high school football previews. OSAN AIR BASE, South Korea – Now that Osan's football team has a second Far East Division II title to call its own – two seasons after not fielding a team at all – versatile senior Aaron Gley says he feels excited about the Cougars' future.
On the team's home field on Tuesday, Gley pointed to the number of players Osan had out for practice – more than 50 percent higher than what the Cougars brought with them to Camp Zama last Nov. 10, where Osan stunned the host Trojans 24-20 for the D-II championship.
"Last year, when we won the championship, there were 13 of us," Gley said. "Now, we have 20-something out here" with perhaps more to come as the season opener approaches, Sept. 13 at Daegu.
It's a huge difference, says Gley, a four-year Cougar veteran, from the days when Osan didn't have enough players in 2016 to field a team and had to play a non-varsity schedule in 2017 to get the program back on its feet.
It was last Sept. 7, when Daegu edged Osan 7-6 at Cougars Field, that really got the wheels turning, Gley said. "After that game, we had five more players come out," he recalled.
It was the last game the Cougars would lose, a run that lasted all the way through the D-II final, at which just three sets of Osan parents were present, Gley recalled, adding that he hopes it might be the Cougars doing the hosting this season.
"It was pretty cool to see all their (Zama) families out there," Gley said. "It would be something to see all of our families out here watching us. It would escalate the feeling."
But much has to happen, Gley and second-year Cougars coach Jerome Learman said, before the Cougars can even think of such heights.
Osan was one of two teams, the other being Daegu, that chose to play nine-man format when DODEA-Pacific offered Division II teams the option.
That was driven by two games last season when the teams didn't have enough players to field teams.
Although the Cougars have more players out this season, "we're short on linemen and we have some freshmen who aren't varsity-ready," Learman said, adding with a touch of gallows humor: "They're all working hard, but they'll likely PCS and be stars elsewhere and come back and beat us."
In addition to breaking in new players, the Cougars also must replace the leadership they lost when Joey Betts transferred and Jaden Wright graduated.
"We have what we have," Learman said, adding that last year "was a surprise. I knew we were capable, but we had to do everything right. And a lot of things went right."
The Cougars figure to have a more daunting gamut of games to play this season. Last year, all that mattered were Osan's games against Daegu; this year, the Cougars also play each of the Japan D-II teams as well, two of them on the road to start the season.
"NFL teams don't travel that much," Learman said. "Now, we have to beat them all just to get to the (final) game."