Osan upends Daegu to earn championship shot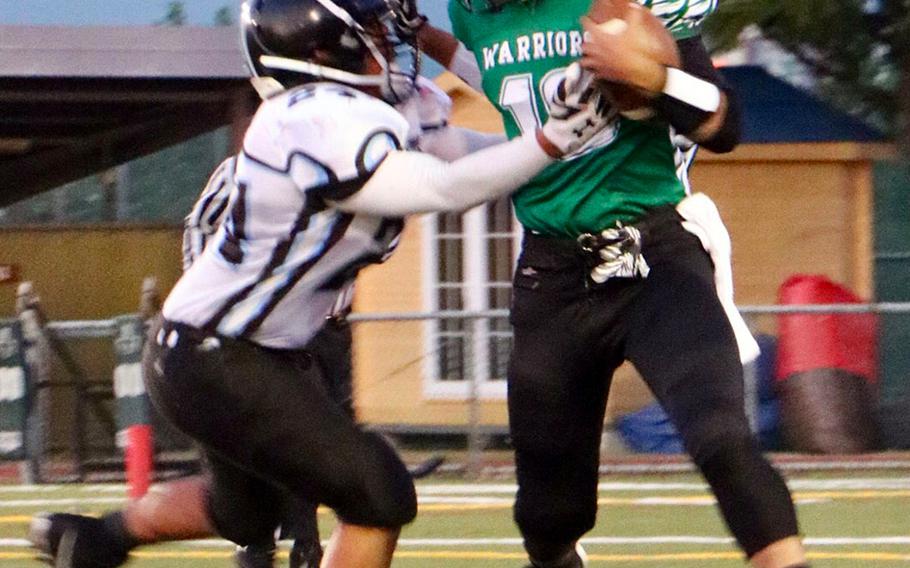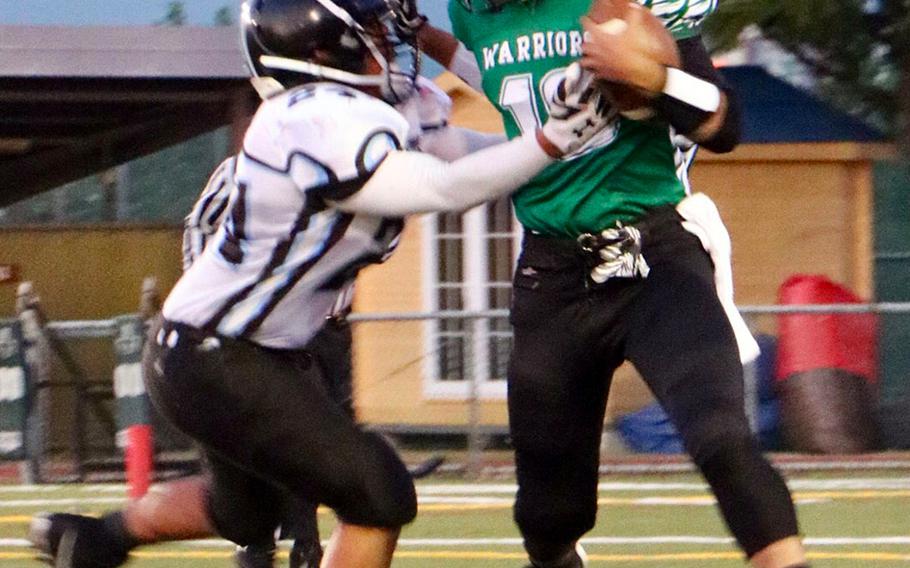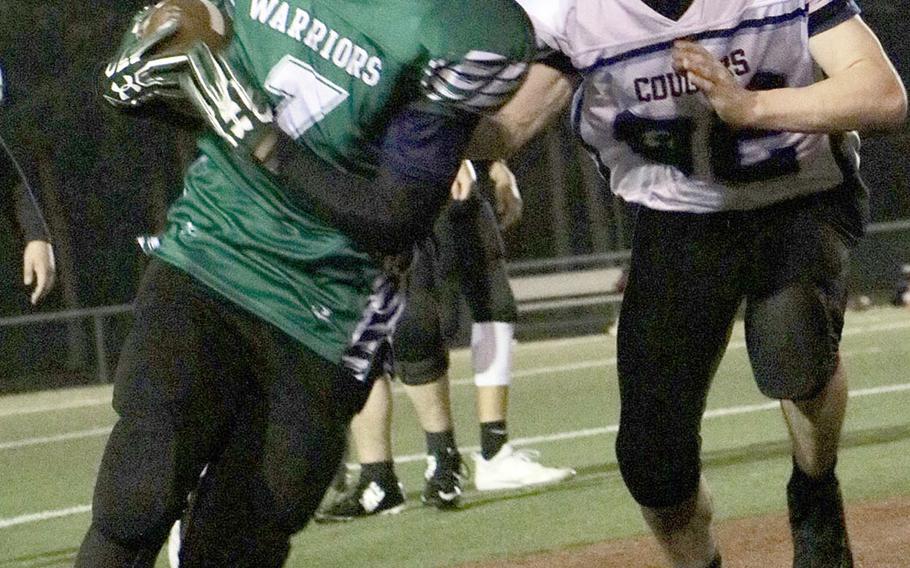 CAMP WALKER, South Korea – Joey Betts' running helped Osan wreck Daegu's homecoming … and return to the Far East Division II football championship game for the first time in a decade.
Betts scored both the Cougars' touchdowns, including a 1-yard run plus a two-point conversion with 1:24 left, that rallied Osan from an 8-7 deficit for a 15-8 triumph over the Warriors.
The teams split their season series, but the Cougars outscored Daegu 21-15 in the two games and in so doing earned the right to travel to Japan, which this season hosts the D-II title game on Nov. 10. The Cougars will face either Zama or Robert D. Edgren.
"This reinforces the feeling that our hard work is paying off," first-year Cougars coach Jerome Learman said. "But we have to keep working and keep getting better. We have a lot of things to improve and we have a long way to go."
Betts, the son of Osan's 51st Fighter Wing commander Col. William D. Betts, rushed 24 times for 199 yards. He gave Osan (2-1) the lead 7-0 in the second quarter on a 5-yard run.
Daegu answered back in the fourth quarter. Ethan Rodriguez ran 8 yards for a score, then on a botched extra-point kick, placekicker Kekai Chun-Andrade ran the ball in for two points to give the Warriors a brief 8-7 lead, setting the stage for Betts' heroics.
Rodriguez finished with 25 yards on 12 carries. Mikey Bobadilla led Daegu (1-3) with 55 yards on seven carries.
"They played their hearts out tonight," Daegu coach Blake Sims said.
The Warriors have the week off before traveling to Humphreys for the Blackhawks' homecoming game on Oct. 26. Osan tunes up for the D-II final against a squad of second- and third-line players from Humphreys on Nov. 2.