Korea volleyball
Osan, Seoul American looking to carry momentum into Far East
---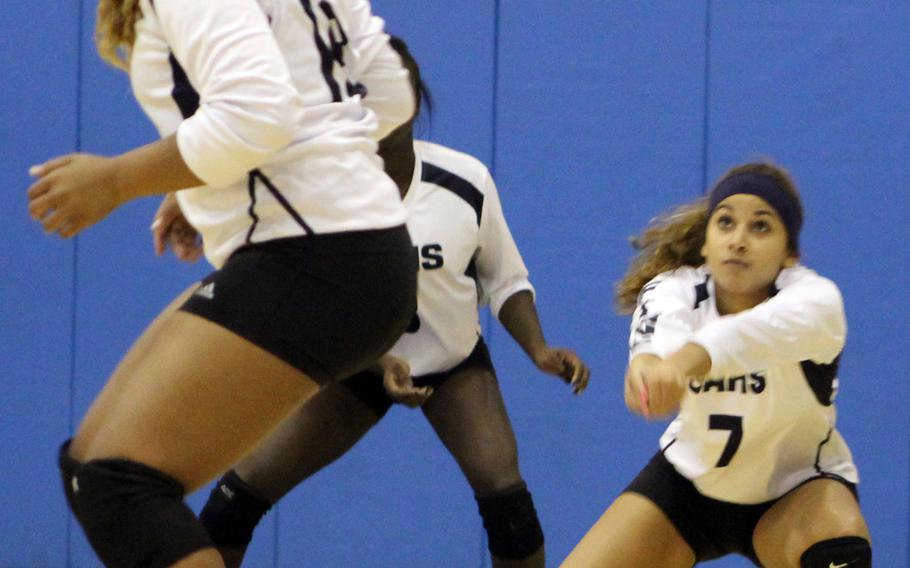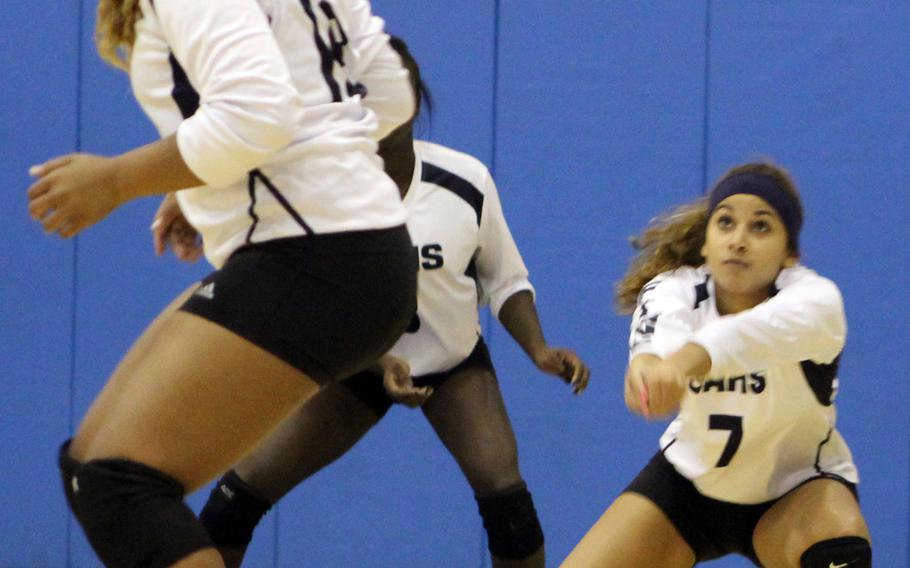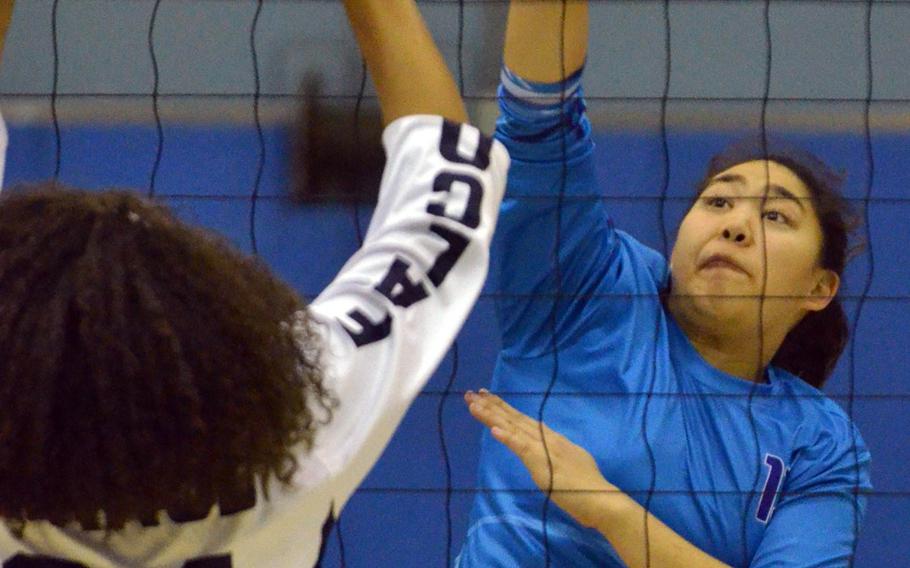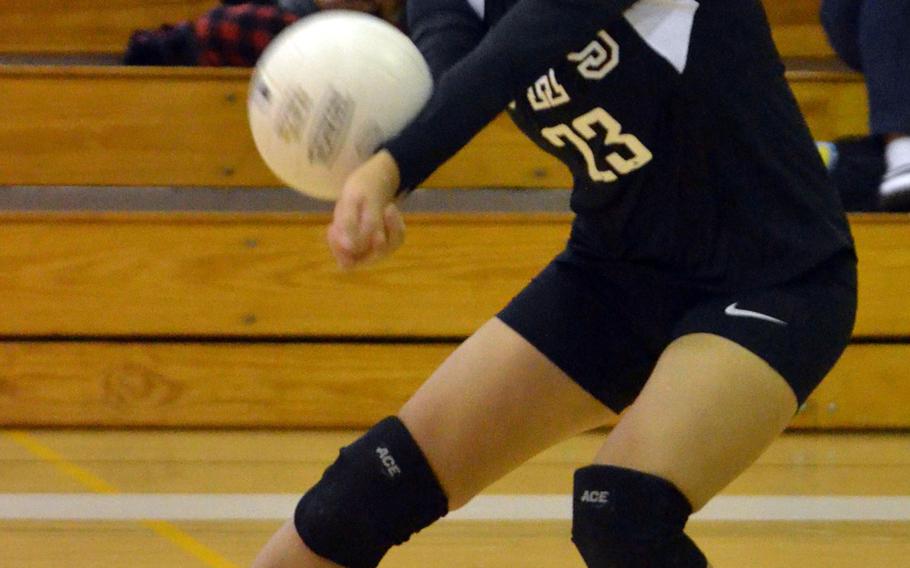 YONGSAN GARRISON, South Korea – They didn't capture the championship Saturday in the Korean-American Interscholastic Activities Conference Blue Division Tournament.
Still, Osan and Seoul American feel they got some takeaways to help them prepare for Far East tournament play next week. Haille Nugent scored eight kills and Madison Hyde – who used to play for the Falcons – recorded 20 assists as the Cougars swept Seoul American 25-23, 25-23, 25-22 in Saturday's tournament final.
"Emotionally, it took a lot out of me," Hyde said, adding that she had been dyed-in-the-wool Falcon Navy blue and white "from Day 1" as a freshman until transferring to Osan last summer. "Seoul played a great game. But my team came through; that's all you can ask for."
Hyde feels the third-place match provides a "confidence booster" for a Cougars team that now takes aim at their second straight Far East Division II Tournament title.
"Coming off a win like that, you want to get more wins," Hyde said. "We're hoping to bring home another banner for Osan" from the D-II Tournament Monday-Thursday at Yokota.
Alexis Harrod had 10 assists for the Falcons, who got seven kills from Latisha Dolford and six from Renee Thompson. "More communication; that's our trouble," Harrod said. "That's a key to every sport you play. Everything else is fine with us."
Seoul Foreign won the tournament over Yongsan - the defending champion - sweeping the Guardians 26-24, 25-15, 25-20.
---
---
---
---