Osan in three-way tie atop D-II after routing Edgren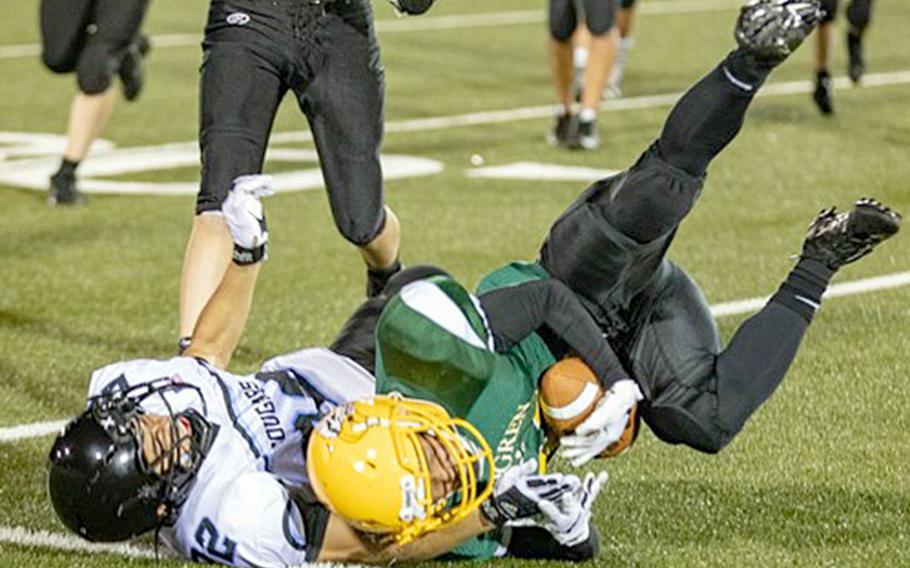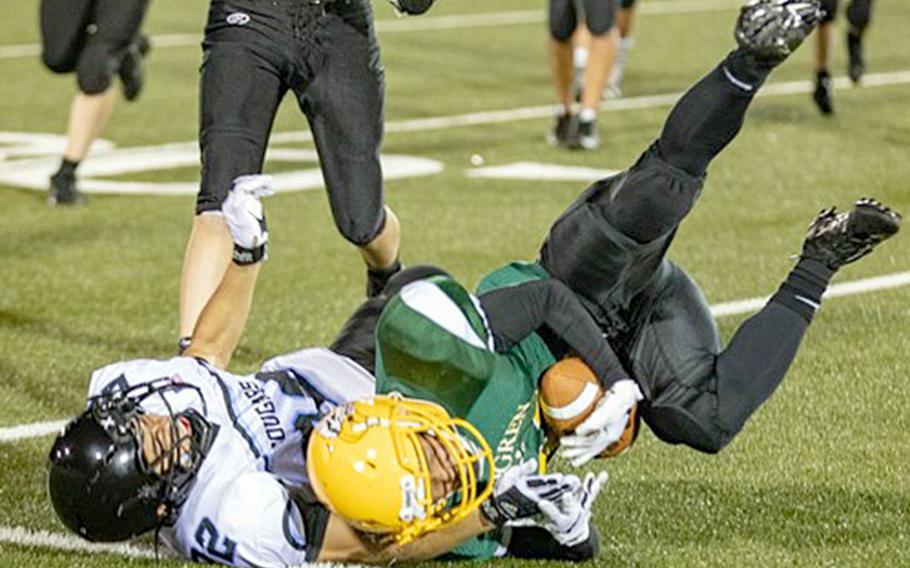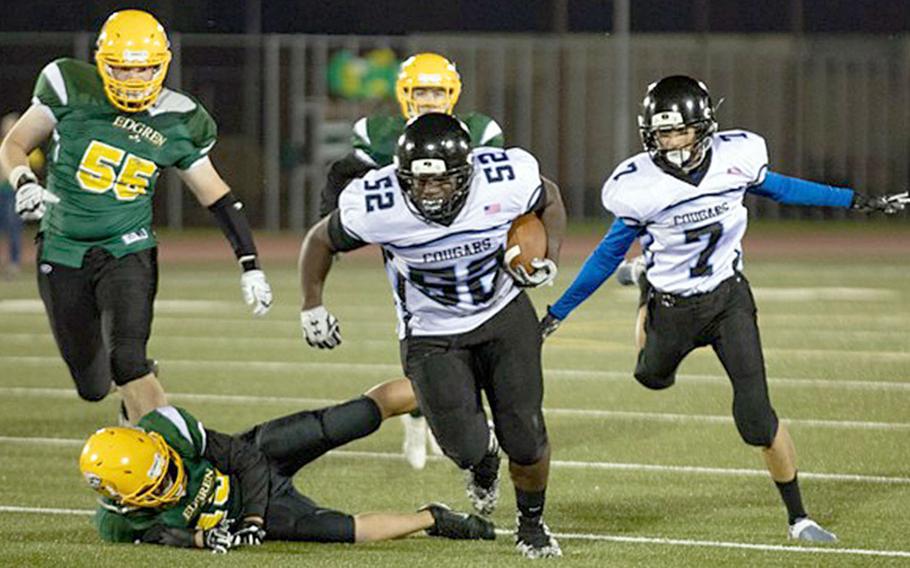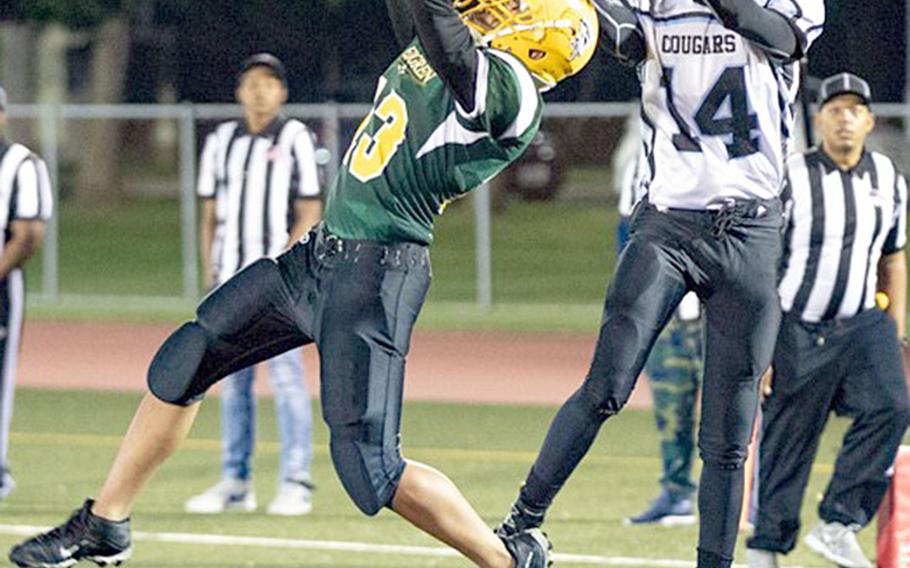 MISAWA AIR BASE, Japan – With a rematch of last season's Far East Division II final looming next weekend, Osan's football team spread the wealth Saturday, with six players scoring a touchdown in downing Robert D. Edgren 44-14.
The Cougars (2-0) reached the century mark this season in terms of points scored, and now lead the Pacific in average scoring offense in both divisions. But coach Jerome Learman said Osan still has much to do to polish their game if they hope for a D-II title repeat.
"We popped some big plays," Learman said, adding that the Eagles loaded defenders in the box, near the line of scrimmage, which allowed the Cougars to break some big runs. "We ran hard, we sustained blocks, but there are some things we need to improve on."
Learman cited ball security on offense and poor tackling on defense that will be front and center during practice next week. "We missed a lot of tackles," Learman said. "Those things we will work on."
Five different running backs - Sergio DeLuca, Gregory Lunn, Jacob White, Zathian Soto and Bryson Goldsmith - each took turns reaching the end zone on running plays. Capping the scoring was Aaron Gley, who took a fumble return to the end zone in the fourth quarter.
The game ended with a running clock, starting with 9:12 remaining in the contest. Osan had beaten Daegu 56-6 in its previous game played on Sept. 12.
Edgren (0-2), which had been shut out 33-0 the same evening by Matthew C. Perry, finally got on the scoreboard with a second period that coach Jeremy Sanders called his team's best stretch of play thus far this season.
Freshman quarterback Dylan Tomas, back in the lineup after suffering a mild concussion last week, ran 3 yards for a score, Doug Tackney added a two-point conversion, then Tackney rushed 6 yards for the Eagles' other touchdown.
"We had our up-tempo offense going, we were able to tire them out and pick up momentum," Sanders said. "But we had a lot of mental errors, botched snaps, unnecessary penalties, things of that nature that cost us on drives."
Next Saturday's Osan vs. Zama rematch of the Cougars' 24-20 title win over the Trojans will be played at Naval Air Facility Atsugi; kickoff is at 6 p.m. "It'll be a tough game," Learman said.
The Eagles next host Yokota at 6 p.m. Friday.