Prep roundup
Osan girls down Seoul American to capture Korea title
---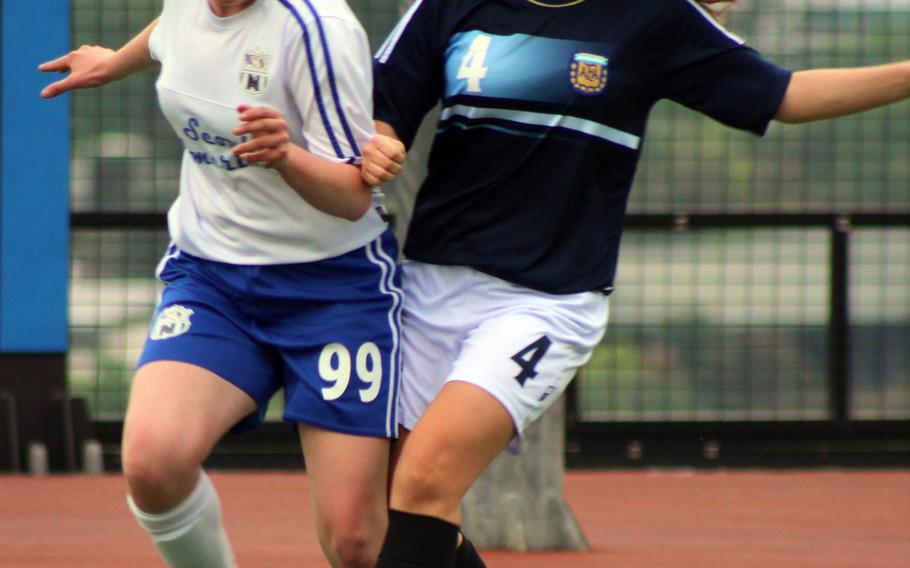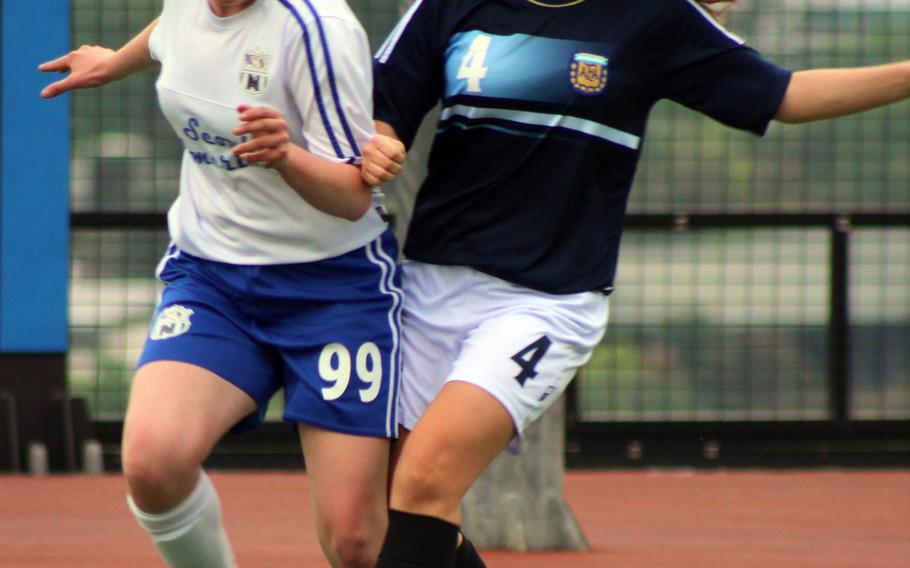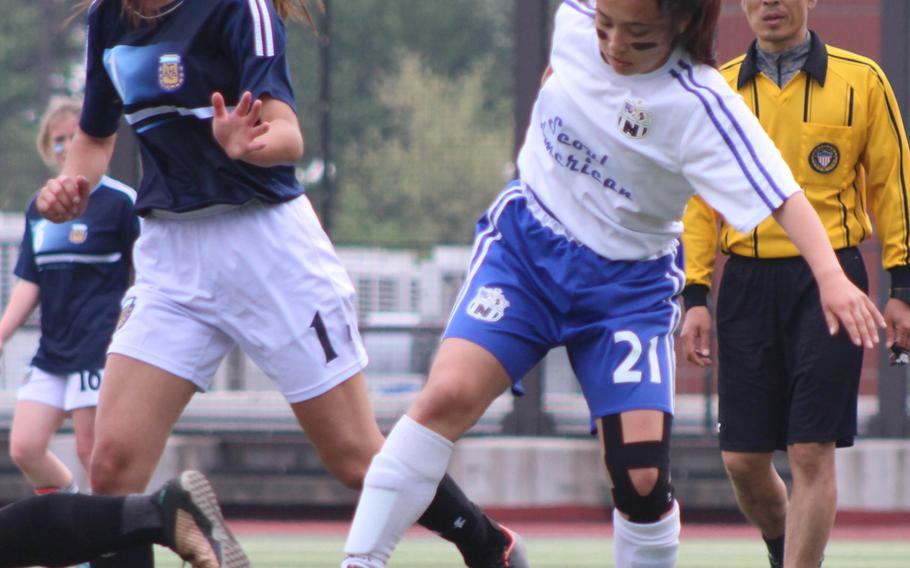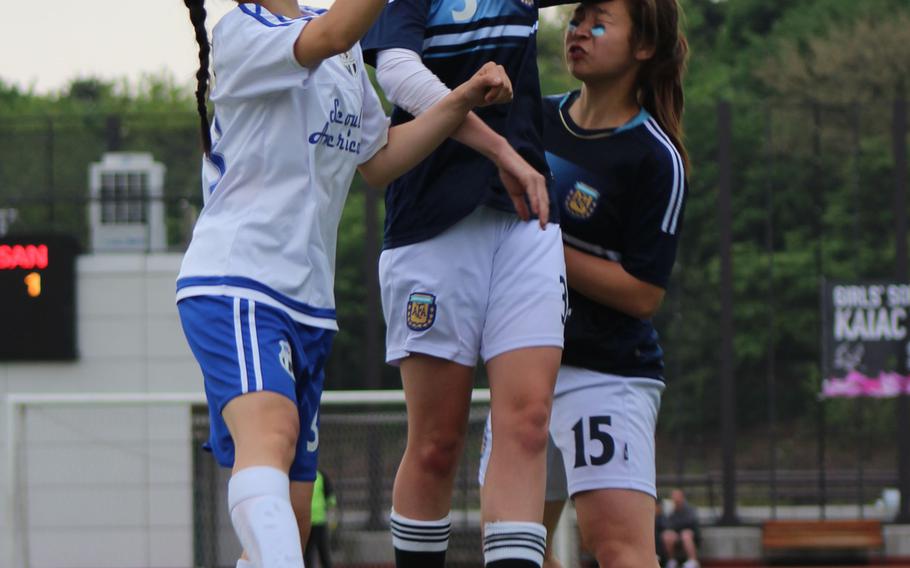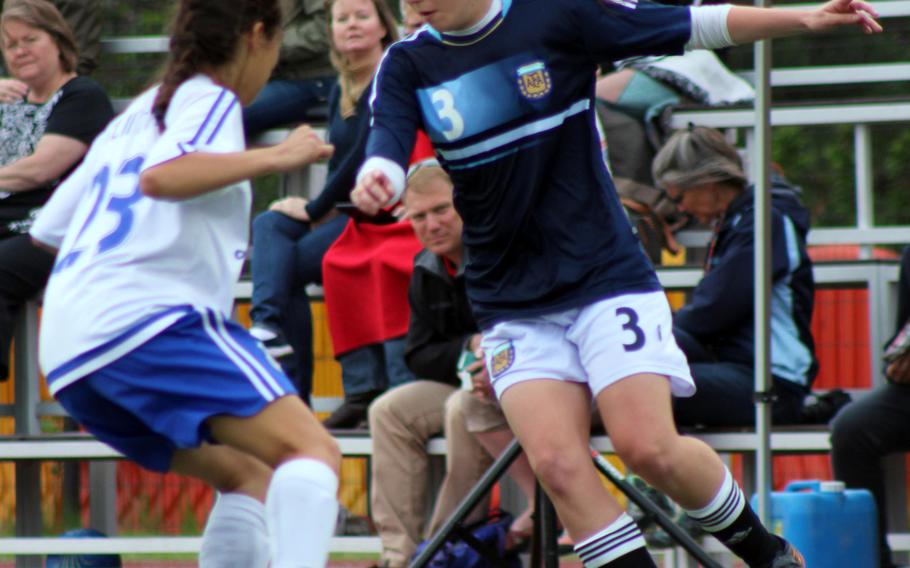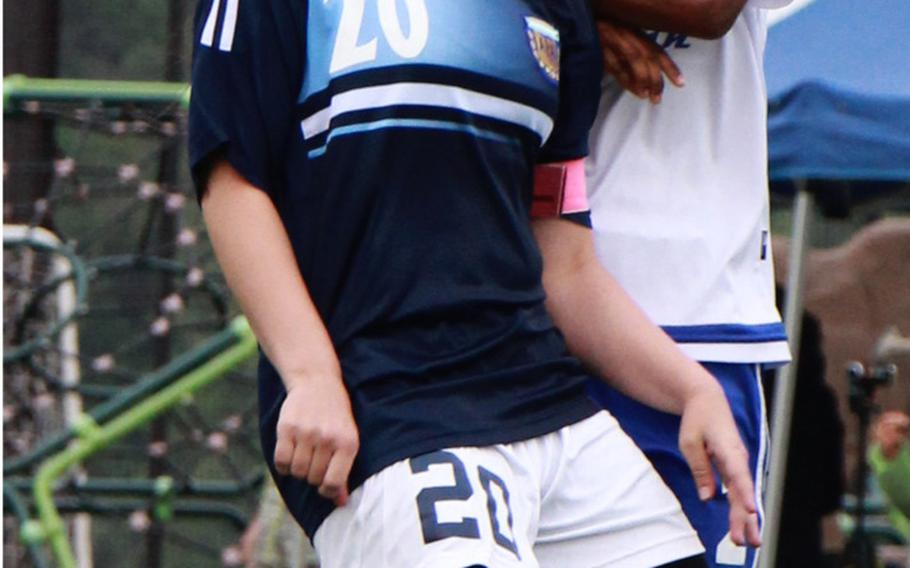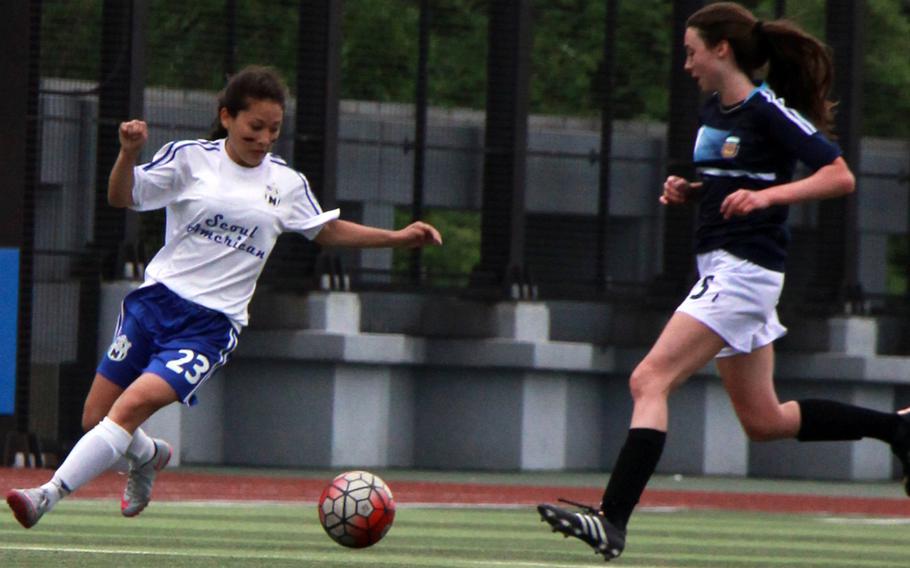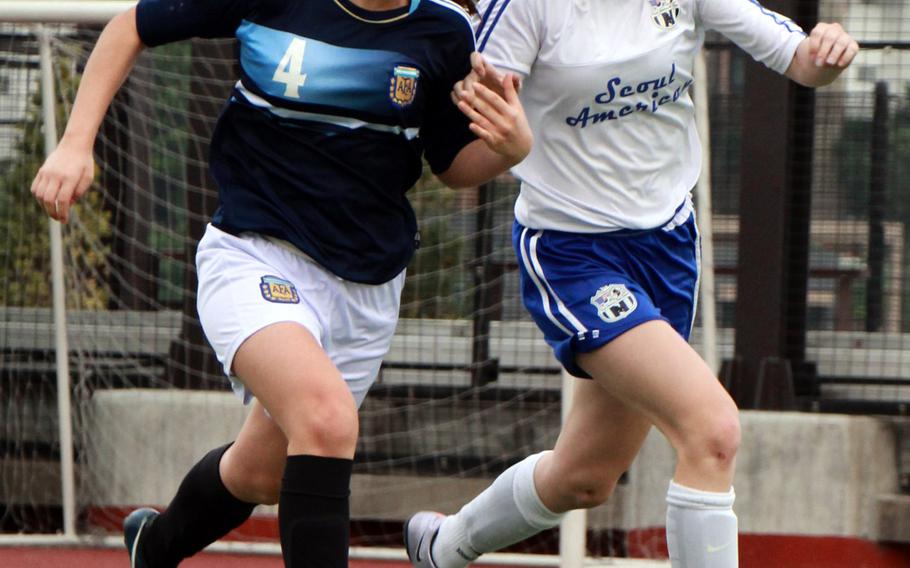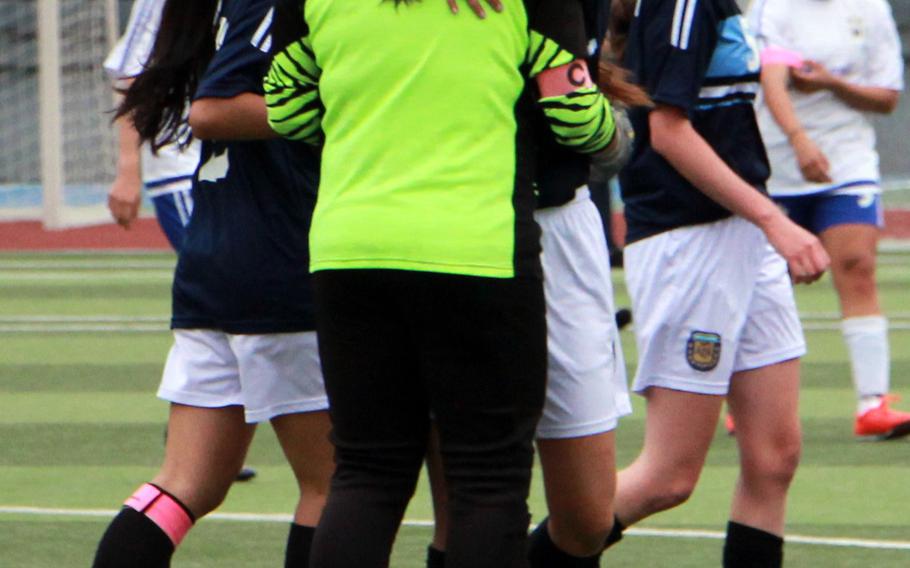 One title down. One to go.
Andrea Carandang's goal early in the second half was all the scoring Osan needed as the Cougars blanked Seoul American 1-0 on Saturday to capture the Korean-American Interscholastic Activities Conference Blue Division girls soccer tournament title.
"I am very happy and excited," said Carandang, a senior striker whose goal gave her 27 for the season and 101 for her Cougars career. "This is something that I've been aiming to do this year and I'm glad that it happened. I'm just happy that I ended my last KAIAC with the banner."
The Cougars finished third in the KAIAC Blue regular season behind Seoul Foreign and Yongsan International. Osan reached Saturday's final by edging the Guardians 2-1, while the Falcons stunned the top-seeded Crusaders 1-0 in Friday's semifinals at YIS-Seoul.
Carandang's goal in the championship match came seconds into the second half off an assist from Lizzy White. Senior goalkeeper Michele Thompson and the Cougars' defense made it stand up from there.
The seeds of the tournament title were planted a season ago, when the Cougars won the KAIAC regular-season title but came up short in the tournament, coach Sung Plourde said.
"Andrea and Michele wanted to win; this was their third try," he said. "We wanted to be sure to bring the tournament trophy back home. They wanted to go out as winners. They played their hearts out."
Now comes Carandang's and Thompson's last act in Cougars teal and white – the Far East Division II Tournament May 16-19 at Marine Corps Air Station Iwakuni, Japan. Osan has won a D-II-record eight titles, but never in the same season that the Cougars won a KAIAC title.
The Cougars can "definitely be a threat at Far East," Carandang said. "It all depends on who will want it more. If we do end up winning it, it would be amazing to make history."
"This is motivation for us," Plourde said. "We're going to give it our best."
Saturday's KAIAC Blue boys and girls action featured three matches that went to penalty-kick shootouts, including the boys championship match.
Jason Lim, Daniel Lee, Gil Jang and Kangmin Kim each scored in the shootout as Taejon Christian, the boys' No. 2 seed, upset No. 1 Seoul Foreign.
The teams entered PKs scoreless through full and extra time. Daniel Chung, Jonathan Han and Francesco Luraschi scored for the Crusaders in the losing cause. SFS won the tournament title in 2014 and the Dragons in 2013.
Last year's boys champion and the reigning Far East Division I champion, Seoul American, took home third place in KAIAC Blue by downing YIS-Seoul 4-1 behind Nick Gagnet's two goals – his first of the season. The Falcons also finished third in the regular season.
---
---
---
---