Osan boys, Seoul American girls capture titles in Korea
by
Dave Ornauer
April 27, 2019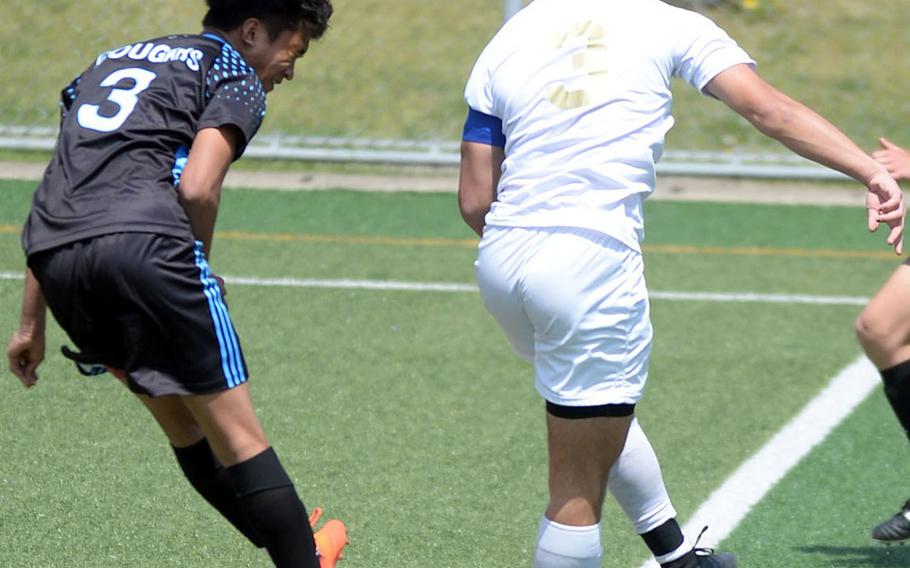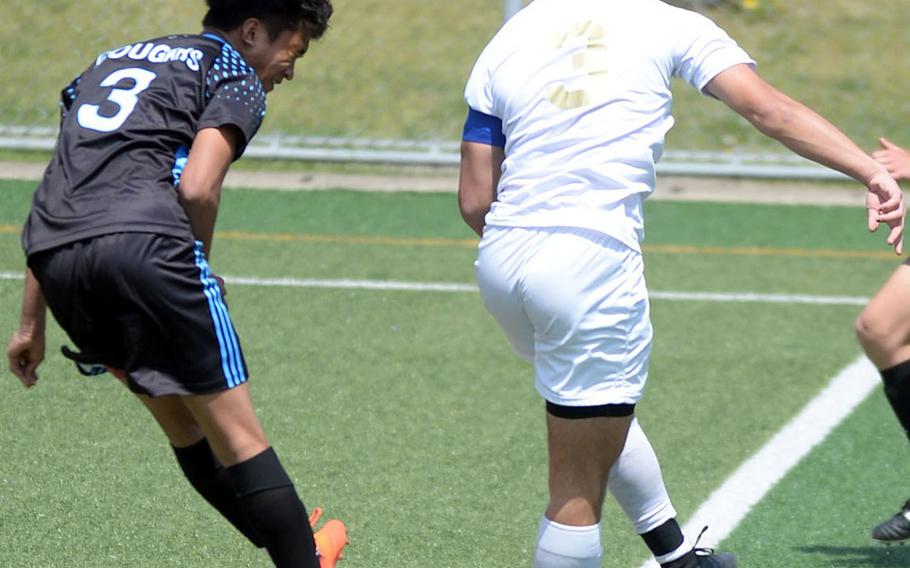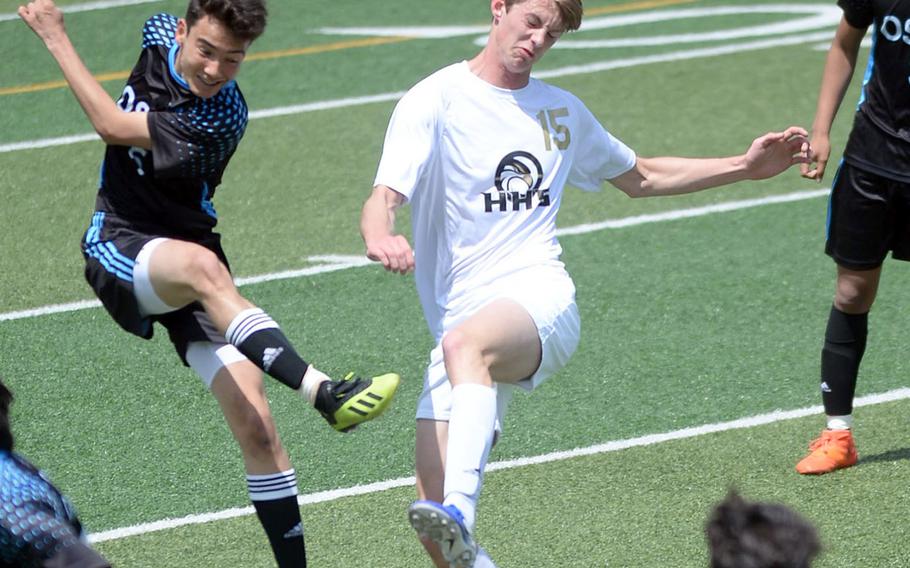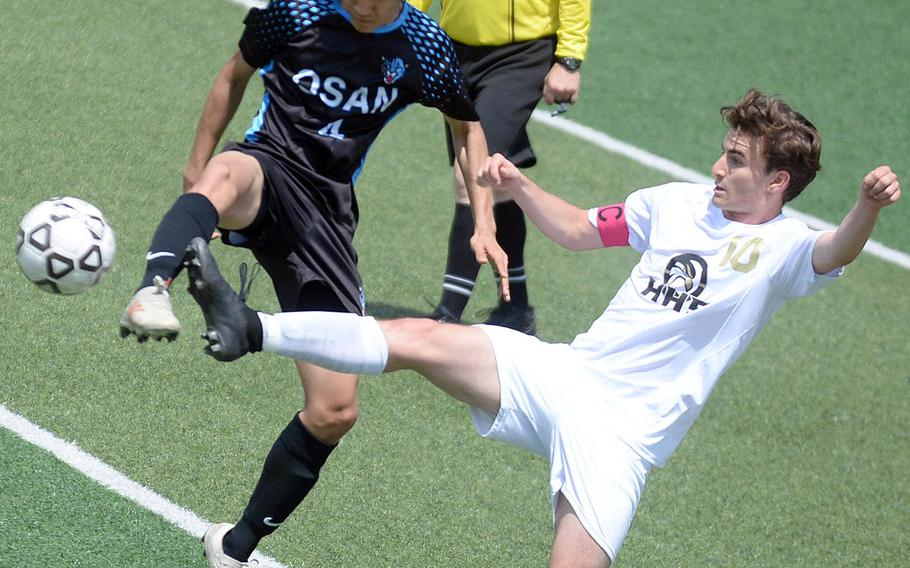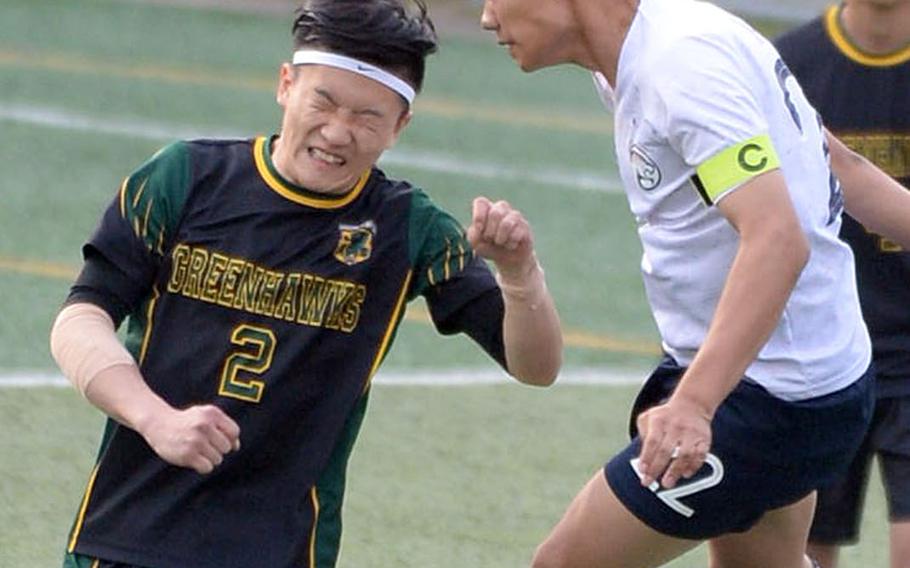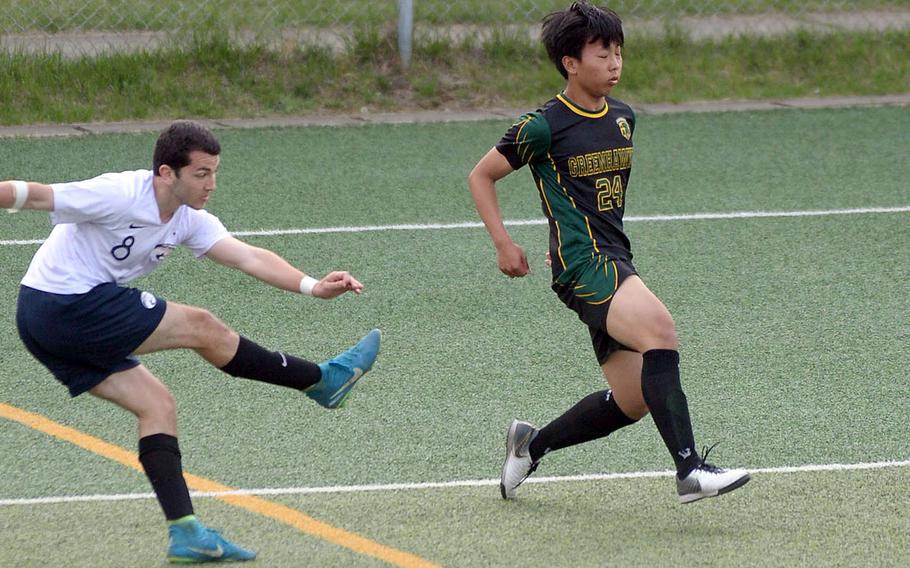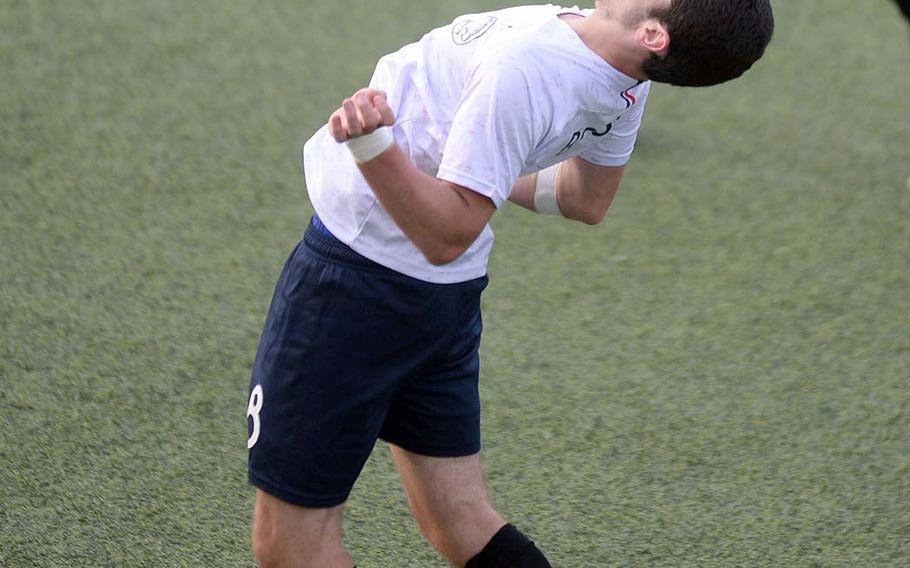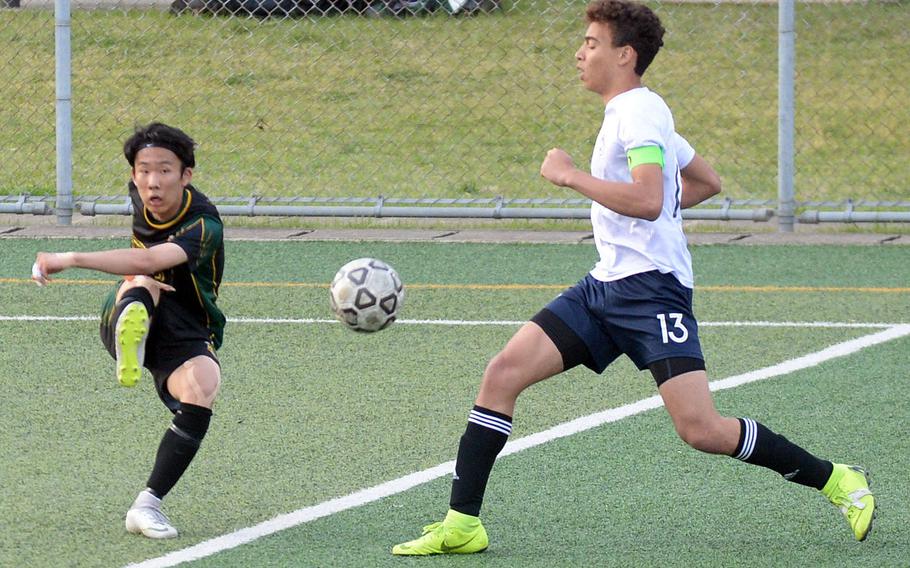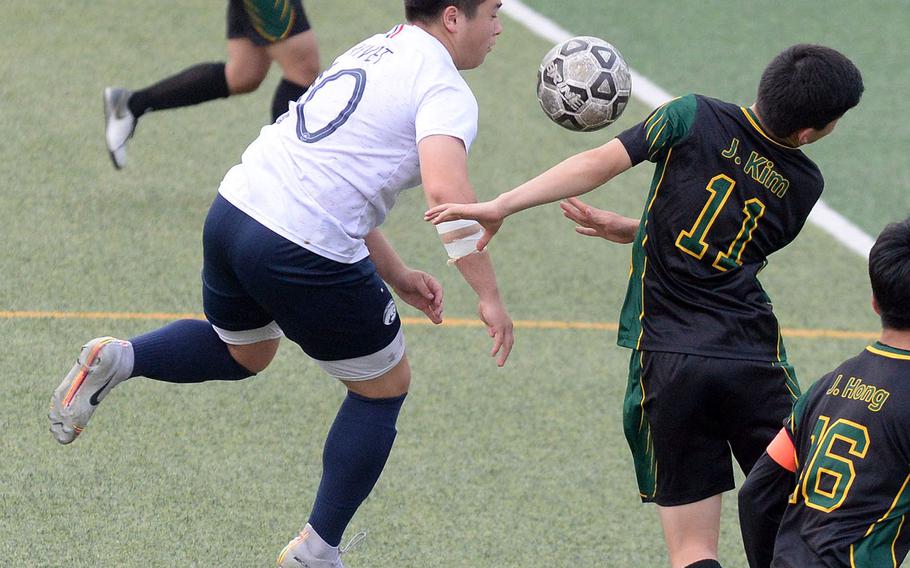 OSAN AIR BASE, South Korea – Things could not have started much worse for Osan's boys soccer team this season. Coming off a 5-14-2 2018 campaign, the Cougars, thought to be a year older and a year wiser, opened with a dismal 0-4-1 ledger in their first five matches.
Eight wins in 10 matches later, including Saturday's 3-1 triumph over Asia-Pacific in the Korean-American Interscholastic Activities Conference Plate Tournament, James Rivet, Joey Betts and the Cougars say they like the team's direction.
"It's a start," said Betts, a junior midfielder who was voted the tournament's Most Valuable Player. He said that despite the dismal start, "we thought we had a chance" to do big things this season.
A change in practice mentality helped turn things around, Betts said, adding that the tournament helps give the Cougars needed momentum heading into next month's Far East Division II tournament. "This is definitely a big confidence booster," he said.
The five-match winless start served as what Rivet, a junior midfielder, termed a "wake-up call" for the Cougars.
From there, "we figured out what we needed to fix, our chemistry got better and we finally found our place."
The boys final in the Plate Tournament, for sub-.500 teams, remained scoreless until the 33rd minute, when Betts launched a corner kick over Green Hawks keeper SooYoon Hwang toward lanky Cougars midfielder Ryan Klapmeyer, who headed it in for a 1-0 Osan lead.
The Cougars increased the lead thanks to two lengthy drives by Rivet. In the 49th minute, he pushed the ball quickly upfield, then tapped it left to a wide-open Betts who went far post on Hwang for a 2-0 edge.
Rivet capped Osan's scoring seven minutes later when he cut diagonally left against the APIS defense, then slanted a left-footed shot past Hwang to the far post.
Playing desperate ball in the closing minutes, the Green Hawks got on the board late when Jack Song drove up the right sideline and sailed a shot to the left toward the far post past Cougars keeper Kemari Nash.
But it was as close as Asia-Pacific got.
Osan's boys had their hands full getting to the final, needing to survive a tight semifinal battle against Humphreys, outshooting the Blackhawks 4-2 in penalty kicks for a 4-3 victory.
Rolison paces Falcons to title INCHEON, South Korea – Another DODEA-Korea team found itself atop a Plate Tournament title podium after Saturday's play. Seoul American's girls team outlasted Taejon Christian in a penalty-kick shootout for a 3-2 victory at Chadwick.
Mya Rolison netted two first-half goals, giving her a team-high 17, then buried the clincher in the shootout for the Falcons, who also opened slowly but are now 7-4-3.
It was sweet redemption, Rolison said, for her having missed a penalty kick against the Dragons in a 2-2 draw on March 16 at Seoul American.
"I was so nervous, everybody kept saying this is it, this is it," Rolison, a sophomore transfer from Maryland, said. "When it went in, I was thinking, wow, I really did this. It was so amazing. Really redemption for me. I was thinking I did this for me, for my team, I did this for our season."
Senior midfielder Ashley Clifton, named the tournament MVP, and junior midfielder Mindy Pond also converted kicks in the PK shootout for the Falcons.
Daegu girls get first wins of seasonAnother DODEA-Korea girls team that found its stride was Daegu, which entered the Plate Tournament 0-10, but won two of three matches, shutting out Cheongda Dalton 2-0 on Friday and International Christian-Uijongbu 3-0 on Saturday in the fifth-place match.
"It's a start," Warriors coach Kevin Anglim said after Kamala Kenny scored twice to help the Warriors blank the Eagles. "Hopefully, we can use the momentum going into Far East and develop players to drive a culture at our school. The players deserve all the credit."
The Warriors almost sent their second match on Friday to a shootout before losing 1-0 to Korea International.
Two DODEA-Korea girls teams qualified for the Cup Tournament, for teams above .500, played at Seoul Foreign. Osan lost 2-1 to the host Crusaders in the third-place match, while Arielle Stickar led the Blackhawks to fifth place, with a 2-1 win over Chadwick.