Okinawa track regular season ends with a record rush
---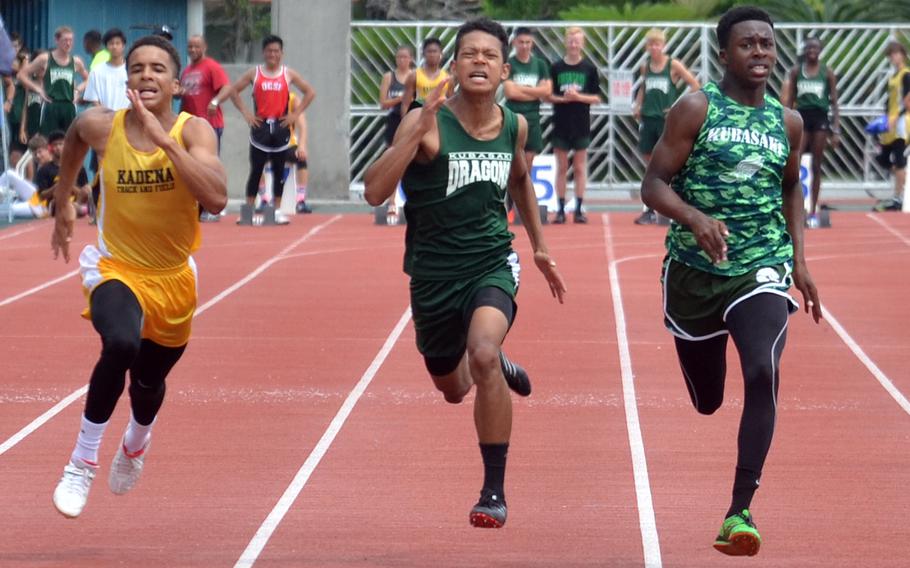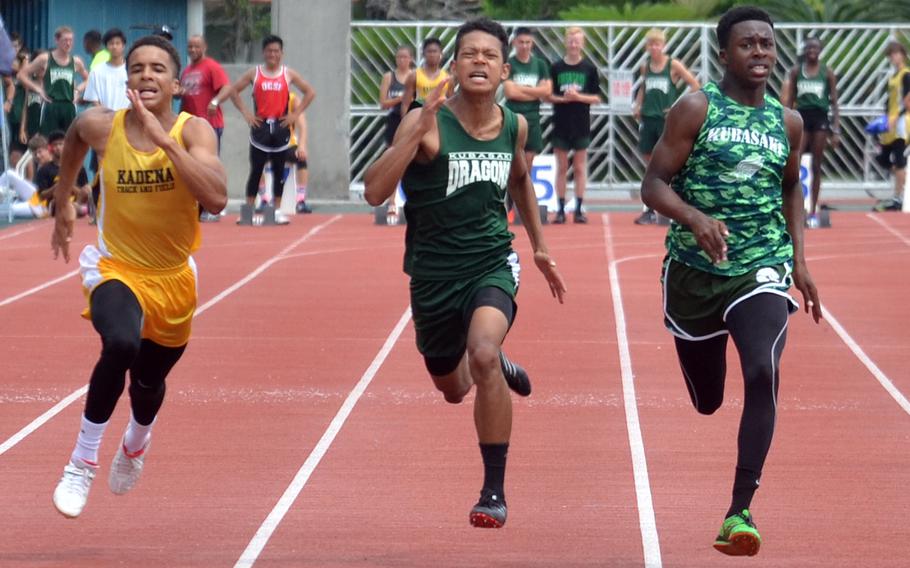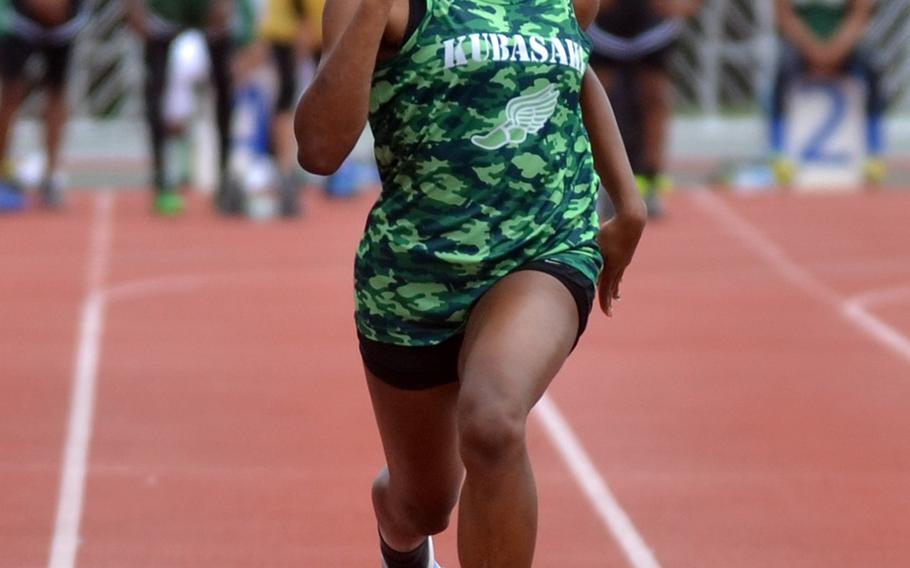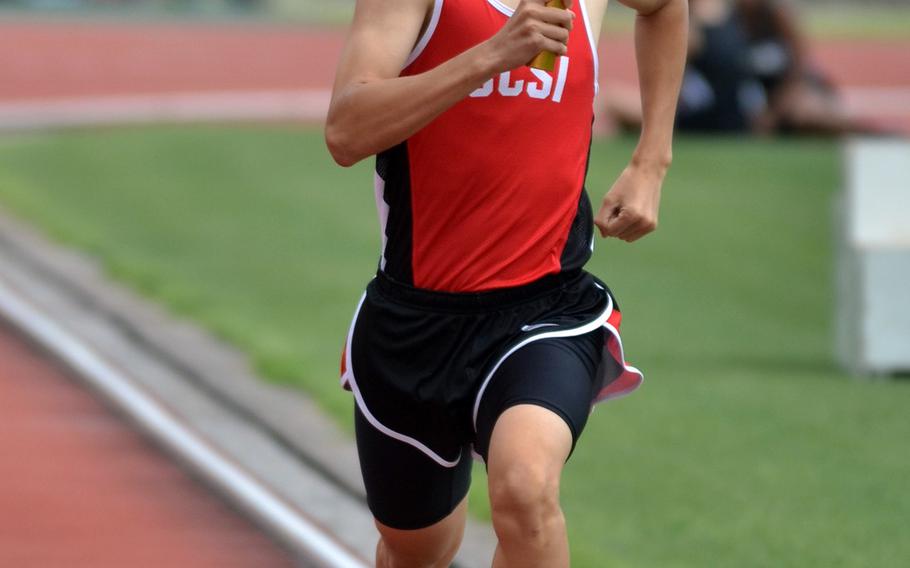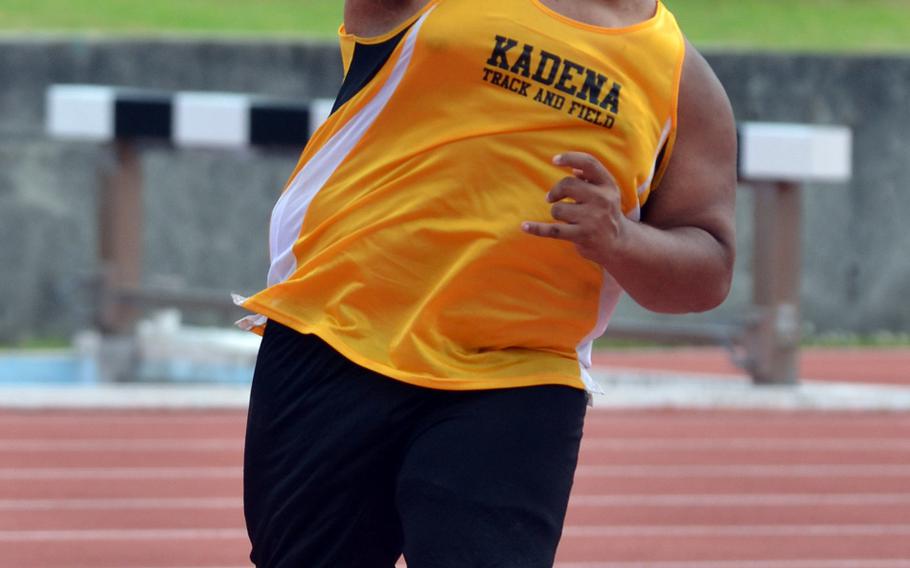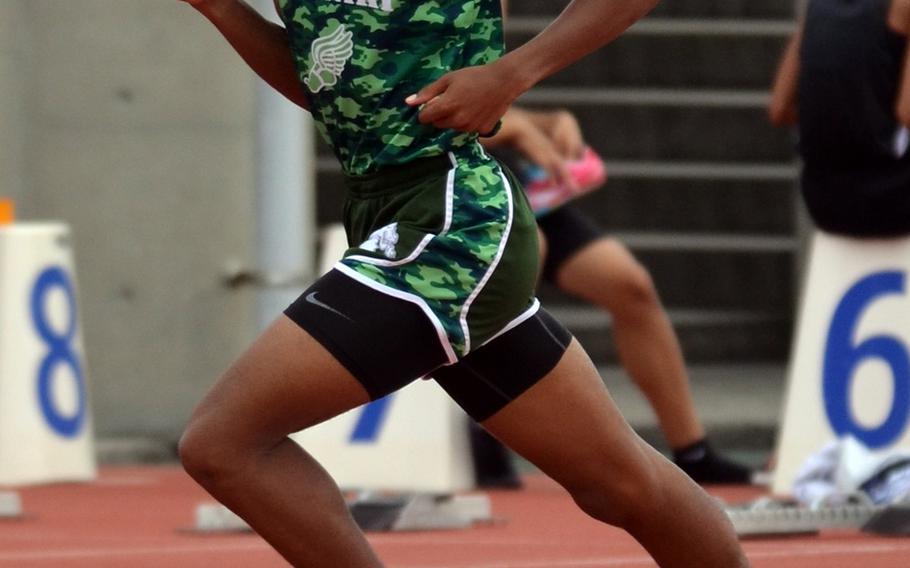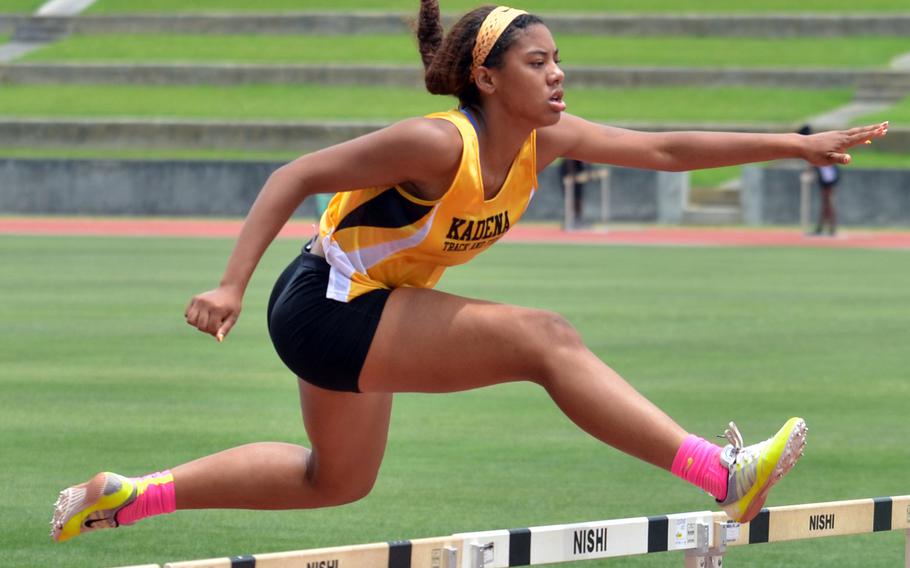 KOZA, Okinawa – Johnathon Johnson says he's ready to challenge his competition up north for a chance at Far East distance supremacy.
The Kubasaki senior broke the three-year-old Okinawa record in the 3,200 - one of six league marks to fall during Saturday's season-ending meet at Okinawa City Stadium.
"It hurts, but it feels good," Johnson said after clocking 9 minutes, 50.8 seconds in the 3,200, shattering the old mark of 9:59.16 set on May 4, 2013, by Kubasaki's Erik Armes, now running for Auburn.
Other district records broken Saturday were the girls 100, 100 hurdles and 400 relay, while Okinawa Christian's boys topped the league marks in the 1,600 and 3,200 relays.
"This is just falling-record day. Unbelievable," Kubasaki coach Kenneth Gipson said.
The record performances debunked the notion, some coaches said, that Okinawa athletes would not give it their all with the Far East meet qualifying deadline having passed two weeks earlier.
"Nobody's holding back today," Kadena coach Alvin Shepard said.
Johnson's result put him within 12.37 seconds of the Pacific's season best, 9:38.13, the Kanto Plain record set on March 26 by Yokota's Daniel Galvin.
Johnson said he was aware of Galvin's mark and knows he also will face American School In Japan's Evan Yukevich, among others.
"It will take all I've got, but I'm willing to give it," Johnson said.
Johnson was joined among Kubasaki district record breakers by fellow senior Kaelyn Francis. She clocked the 100 in 12.61 seconds, beating the old mark of 12.66 set in 2013 by then-Kadena sprinter Janika Caines; she is now a Kubasaki assistant coach.
"It's a good feeling," Francis said.
To beat the old district record or to beat a mark that Caines set? "Kind of both," Francis said.
Francis also ran anchor for the Dragons in the 400 relay team, which set in a league-record time of 50.22. The old mark of 50.50 was set by Caines and Kadena in 2013.
Kadena senior Tiarrah Edwards won the 100 hurdles in district-record time of 15.87 seconds; the old mark was 16.74 set two years ago by Zion Christian's Amora Wood.
"I wasn't expecting it," Edwards said, adding that she'd felt tired and that the sultry weather affected her entering the race. "I was feeling really good during the race and the wind helped." Edwards also won the shot put and 300 hurdles.
Okinawa Christian's foursome of Kento Nambara, Ken Johnson, Tony Wachira and Shawn Monroe brought down the distance-relay league marks. They clocked 3:30.14 in the 1,600, topping OCSI's old mark of 3:32.89 in 2013, and 8:19.12 in the 3,200, beating Kadena's 2013 record of 8:27.93.
"They did a good job," said Glen Morris, a retired Marine master gunnery sergeant who's coached OCSI track for seven years.
Kubasaki won the boys, girls and combined team titles, outpointing Kadena in all three categories.
Poor air quality shutters Korea track finalsKorea's district track finals were canceled Saturday due to poor air quality, Humphreys athletics director Tess Sterling said, adding that the meet will not be rescheduled.
Air quality is a chronic problem during spring in the northwest part of the republic due to excess PM 2.5 dust emanating from China and Gobi Desert "yellow dust" from Mongolia.
---
---
---
---