Prep roundup
Okinawa schools go unbeaten against non-DODDS foes
---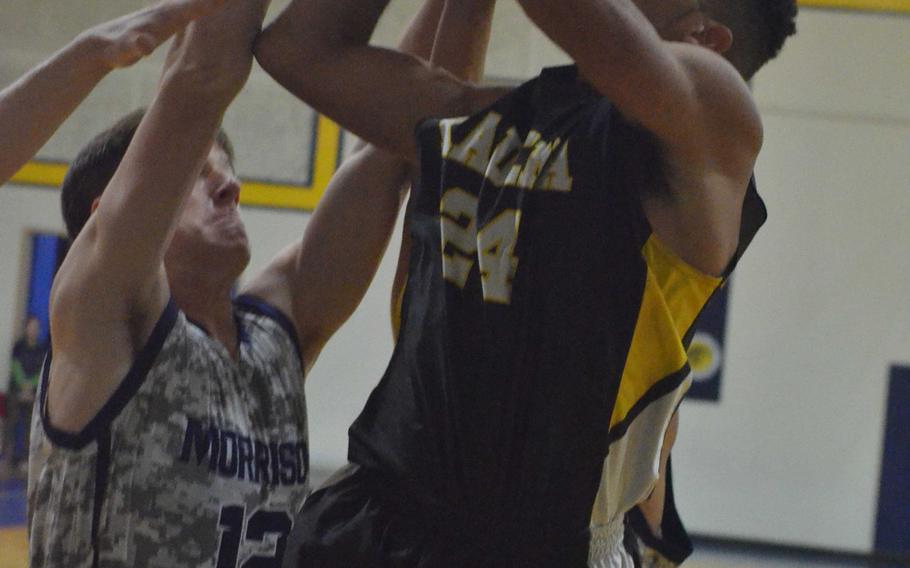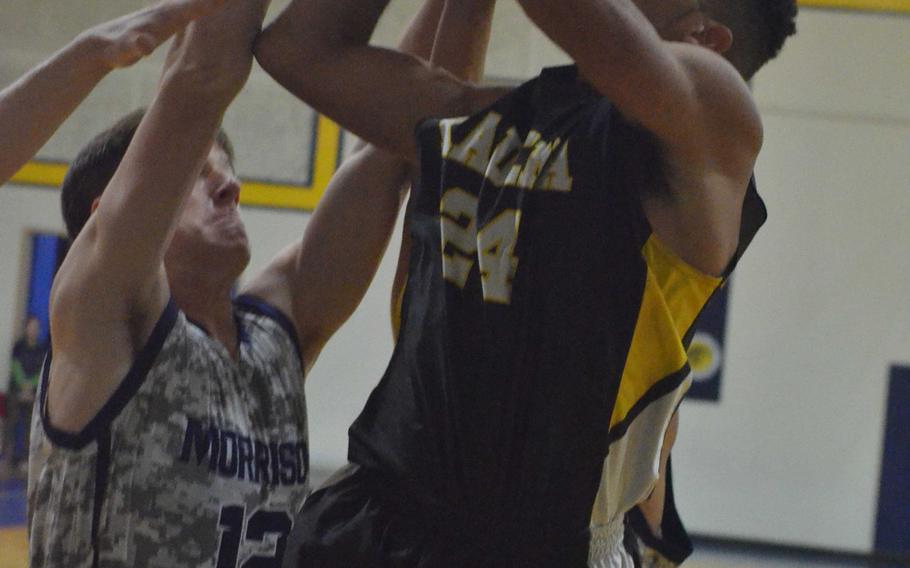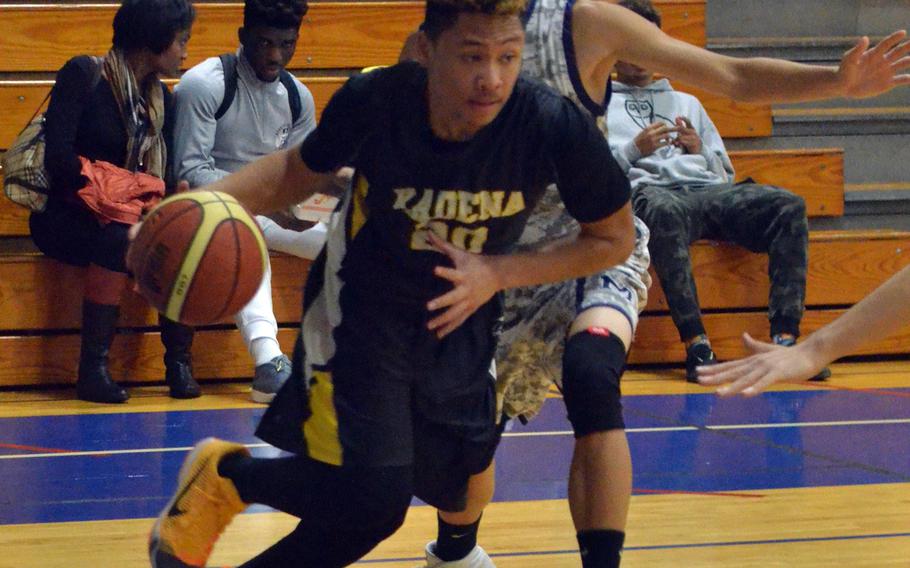 TAIPEI, Taiwan – Playing against Taiwan-based international school teams seems to agree with DODDS Okinawa basketball players, particularly Kadena's Justin Wilson.
The junior forward averaged 30.7 points in three games, and almost recorded the first triple-double of his career, as the Panthers boys won all three of their games during the Taipei American School Basketball Exchange on Friday and Saturday.
"I'm very glad, for the opportunity to play against decent teams we don't normally see and get to showcase what our team is made of," Wilson said after the Panthers beat Morrison Academy 78-71 and Shing Shing, a Chinese team, 105-69 on Saturday.
That was hours after his two foul shots and Jahron Mitchell's buzzer-beating three-point goal helped Kadena rally from a late six-point deficit for a 58-57 win over host Taipei American.
"He had a monster weekend," said Kubasaki coach Jon Fick of Wilson. Fick's Dragons also swept their three games, as did the Panthers girls, giving DODDS Okinawa a nine-game sweep of its opponents.
The closest call came in Kadena's Friday win over the Tigers. "I was just hoping it would go in," said Mitchell, a junior who transferred from Kubasaki to Kadena over the summer. "I put some arc on it, hoping it would go in the net. I have confidence in my shot."
"That's what I wanted, a three-pointer. No overtime," Kadena coach Gerald Johnson said.
Coupled with Wilson's 28-point performance in an 80-76 win last Sunday against Taipei, the Panthers went 4-0 over two weekends against Interscholastic Association of Southeast Asian Schools foes, of which Taipei is a member. Kadena's girls and Kubasaki's boys did likewise.
The Dragons' and Panthers' performances were a "big surprise" to Fick, since DODDS Okinawa teams "don't see a lot of zone" defense. Fick called the exchange with the IASAS schools "outstanding, awesome."
For the host Tigers, the loss was a continuation of tired legs, flawed decision-making and "plain bad luck," Taipei boys coach Dave Montgomery said. The Tigers led Kadena by 14 in Sunday's loss and lost a four-point lead in overtime against Okinawa Christian.
In Friday's game, Kadena shot 0-for-14 from the three-point line before Mitchell's game-winner. "That was the only one they made. I'd have been happy if (Mitchell) had stayed at Kubasaki," Montgomery said.
ElsewhereGames around the Pacific were opportunities for teams to get better, come from behind and win close games.
E.J. King trailed Matthew C. Perry by 26 points in the second half before outscoring the Samurai 26-9 in the fourth quarter to win 52-45.
The win came hours after a 58-41 loss to Yokota, and to senior guard Rikki Kendall is an indication that both the DODDS Japan tournament Feb. 4-6 and Far East Division II Feb. 15-18 at Yokota are both "up in the air. All the teams this year seem tough," Kendall said.
For its part, the Panthers beat the Samurai 61-42 to sweep the weekend. "We're starting to figure out our press and finish around the basket better," Yokota coach Dan Galvin said.
In Korea, Seoul American rebounded from a school-first loss to Humphreys by sweeping Taejon Christian 71-41 and Daegu 62-19. Xavier McDaniel averaged 9.5 rebounds and Quentin Metcalf 26 points for the Falcons.
Humphreys girls got a last-second win when Sydney Wilson drove the length of the court for a layup with 1.9 seconds left for a 47-45 win at Osan.
---
---
---
---