Okinawa friendship fest going strong almost a decade after inception
---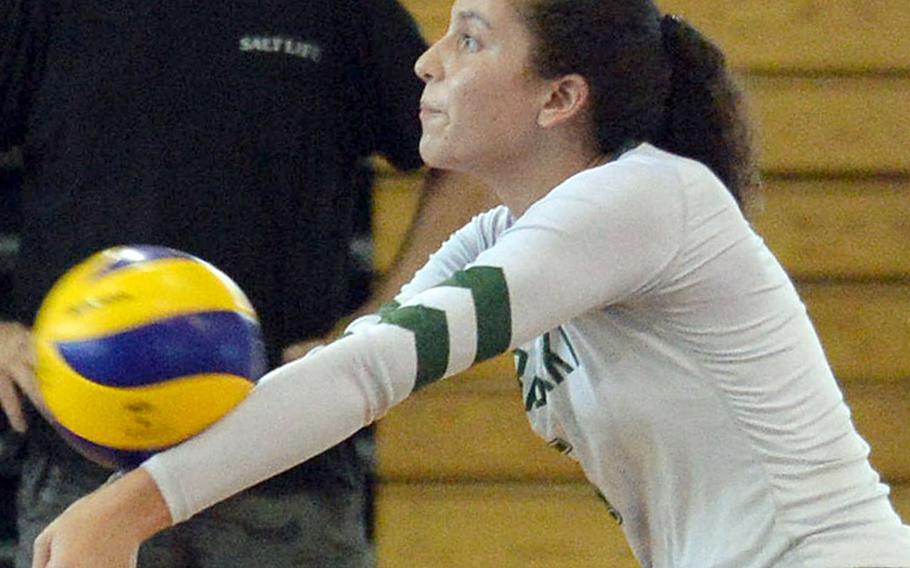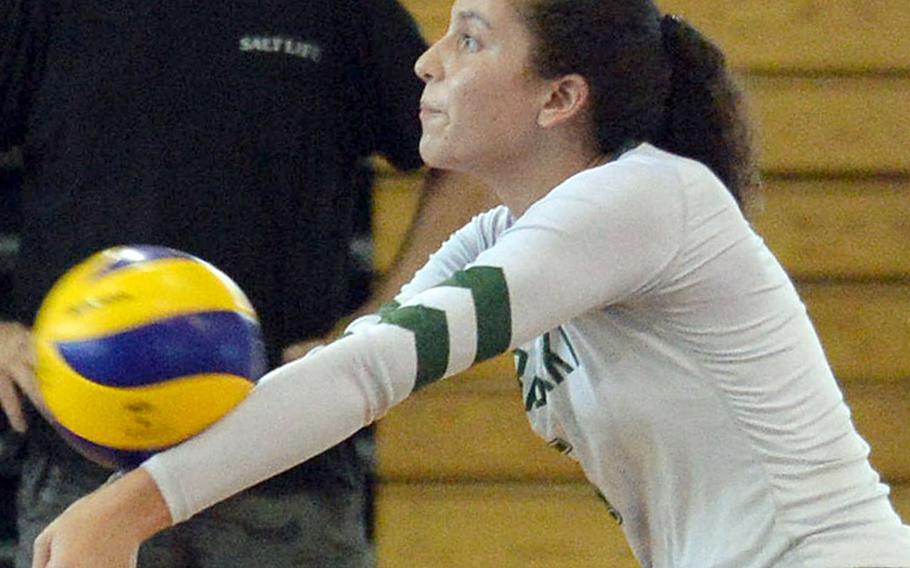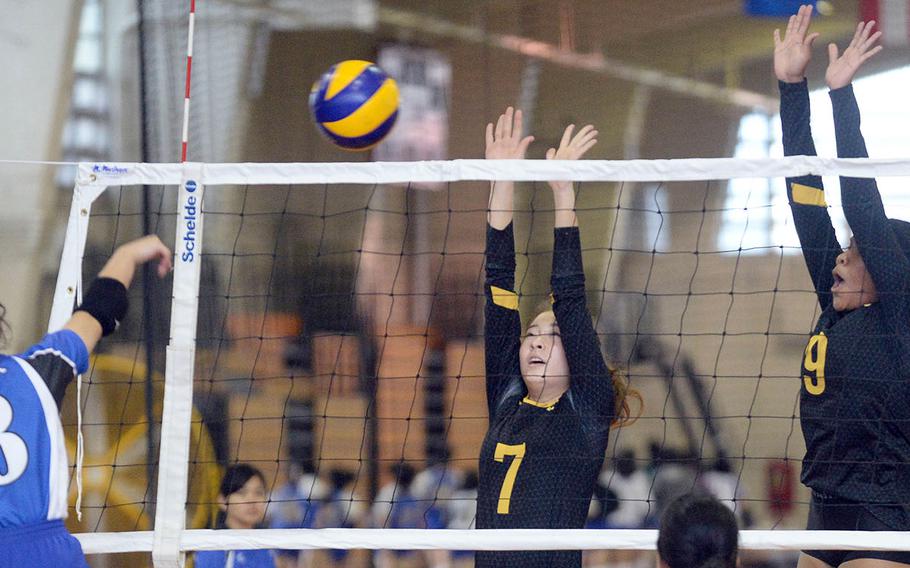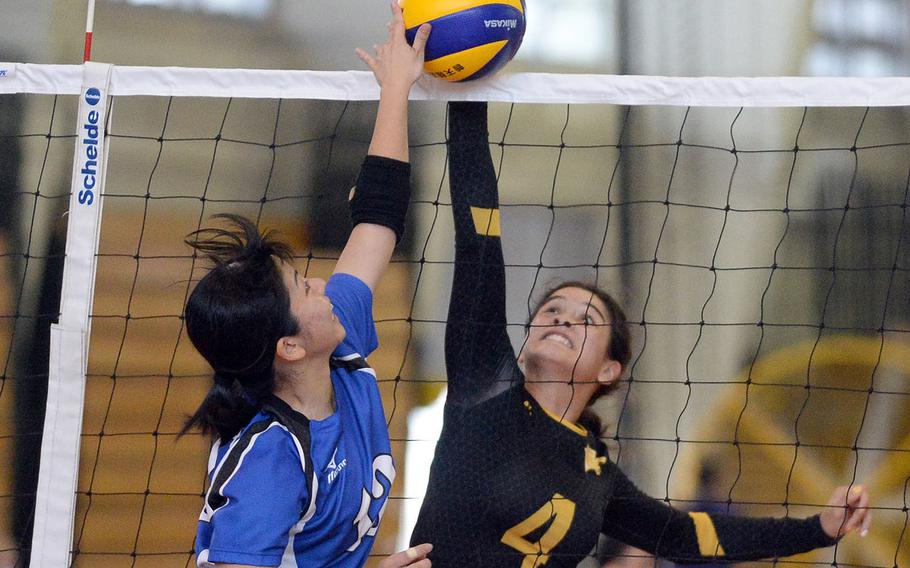 It was the toughest competition they'd faced all season, players from Kubasaki and Kadena's girls volleyball teams said.
In fact, the Panthers and Dragons won just one of the eight matches they played over the two-day Okinawa-American district volleyball festival Saturday and Sunday.
But Kubasaki's Abby Robinson was anything but down after the tough weekend. "Time to go dance," she told her teammates, who as one ran to the front of the dais as the post-tournament ceremony began – and began doing a line dance to "Cupid Shuffle," urging their Japanese opponents to come join them.
And join them, they did, several players from each of the eight Japanese teams attending the second day of the festival, much to the delight and laughter of the teammates who did not join in.
"I'm going to miss it," Robinson, a senior middle blocker, said of the camaraderie and friendship the tournament promotes. This was her fourth Okinawa-American tournament and the ninth since its inception in October 2011.
"The environment. The teams getting together. And seeing the Japanese play volleyball, because it's different from stateside ball," Robinson said.
All told, over the weekend of games played Saturday at Kadena's Risner Fitness Center and on Sunday, more than 340 players from 16 Japanese teams played in the festival with a good 700 spectators in the stands on Sunday – "by far" the most in the event's history, said its founding father, Art Arao.
"Keeping the spirit of international relations," said Arao, 64, a retired Air Force master sergeant who's lived and worked on Okinawa for more than 20 years.
Kubasaki coach Mike Hogen said he approached Arao after arriving on island in fall 2009, having coached Osan's boys and playing against international opponents on and off base in his time in Korea.
"I thought we could do something here for our teams to play against the locals," Hogen said. At that time, the Dragons and Panthers only scheduled matches against each other and Okinawa Christian, with a match or two here and there against Okinawa teams.
Not only would it mean competition, Hogen said Arao told him, but understanding part of the Japanese culture, overcoming the language barrier and seeing that volleyball can be a common ground among those who might not speak the same tongue.
"It seemed like this could be a really cool thing," Hogen said. "It's a huge culture thing, to share these attributes with each other."
There were previous iterations of the festival in the late 2000s, but limited to DODEA teams in Japan and Korea, with no local Okinawa teams.
"It would be a great idea to invite schools from off island," he said. Players from Kubasaki and Kadena said what they gain from the experience will benefit them as the Far East Division I tournament approaches Nov. 7-9 at Korea's Camp Humphreys.
"It was the best competition we've had this season," Kadena junior middle blocker Vivien Reese said.
"They always cover for each other. They're very organized. They respect the game," Panthers junior outside hitter Melanie Jones said.
"It makes us better when they (players) see these undersized teams, the way they play, the discipline, the effort," Hogen said. "When they see that, there's no excuse why they can't do better, because they see it in them."
ornauer.dave@stripes.com Twitter: @daveornauer
---
---
---
---