New-look Daegu has aspirations of fourth straight title
---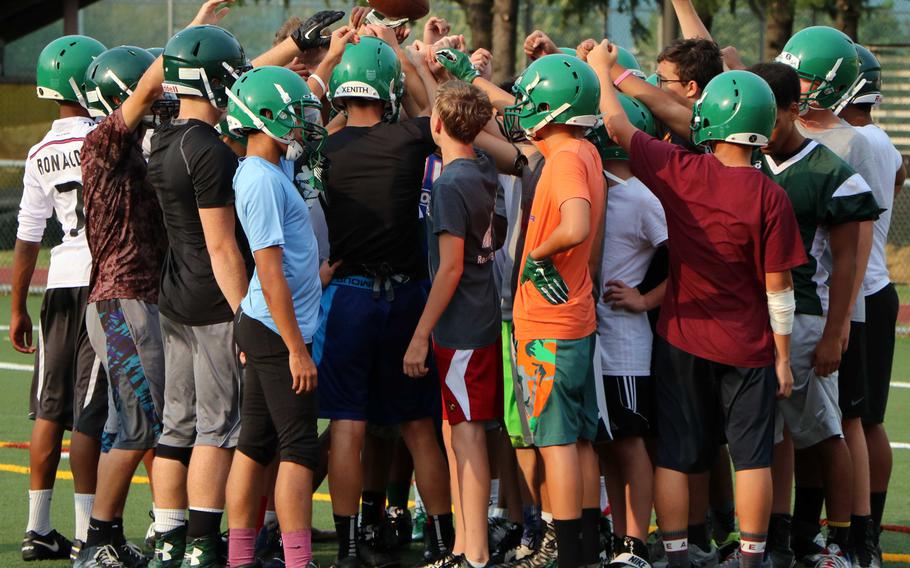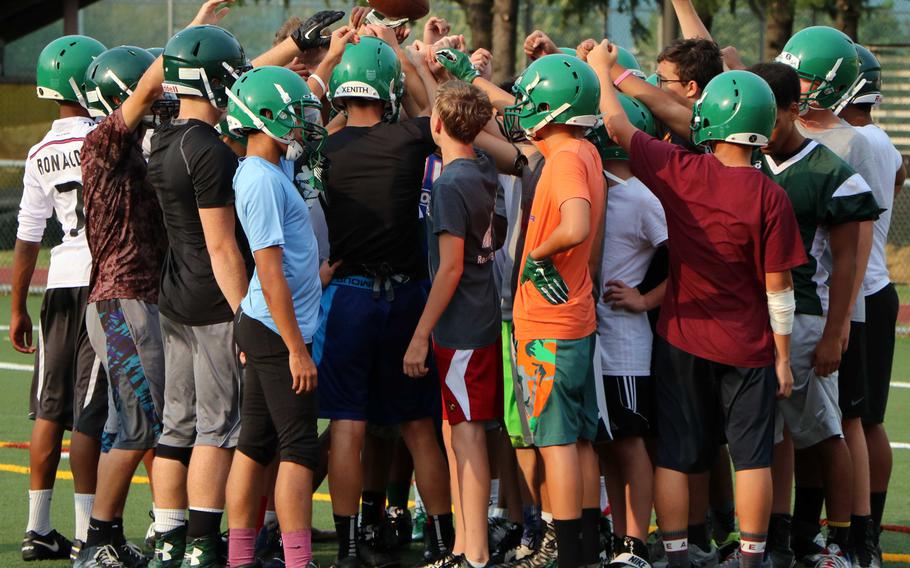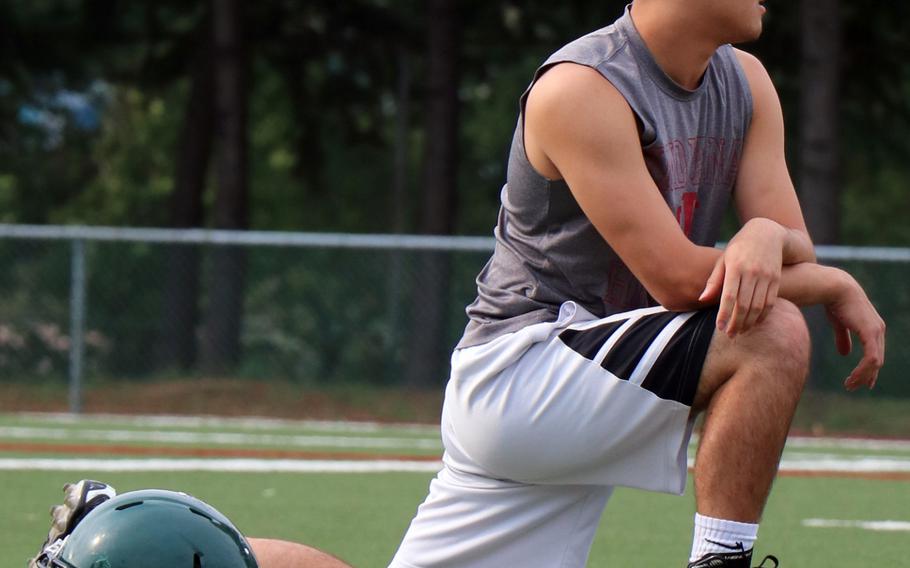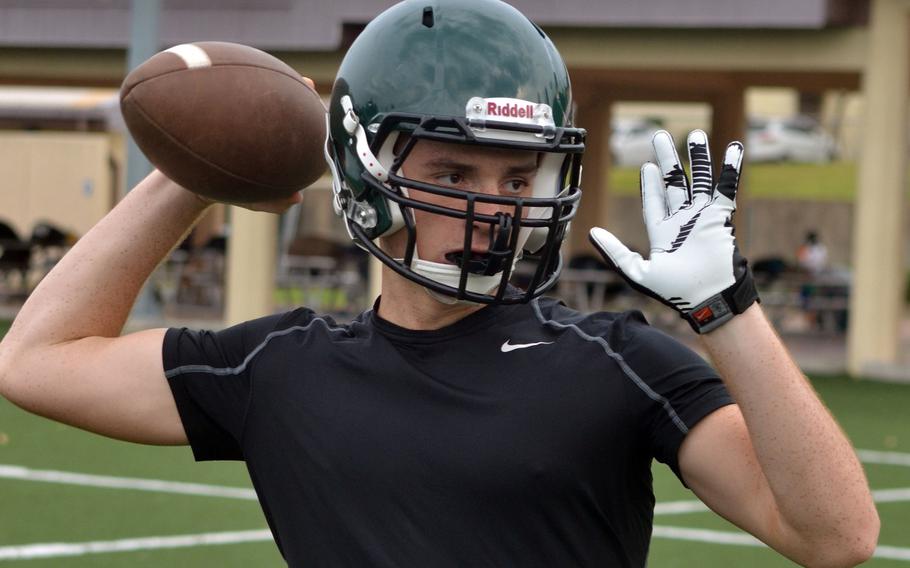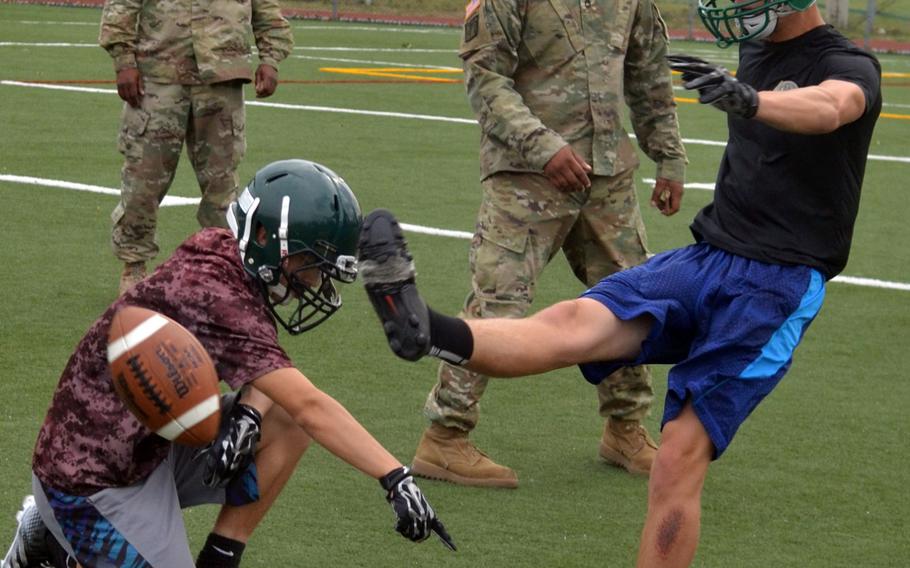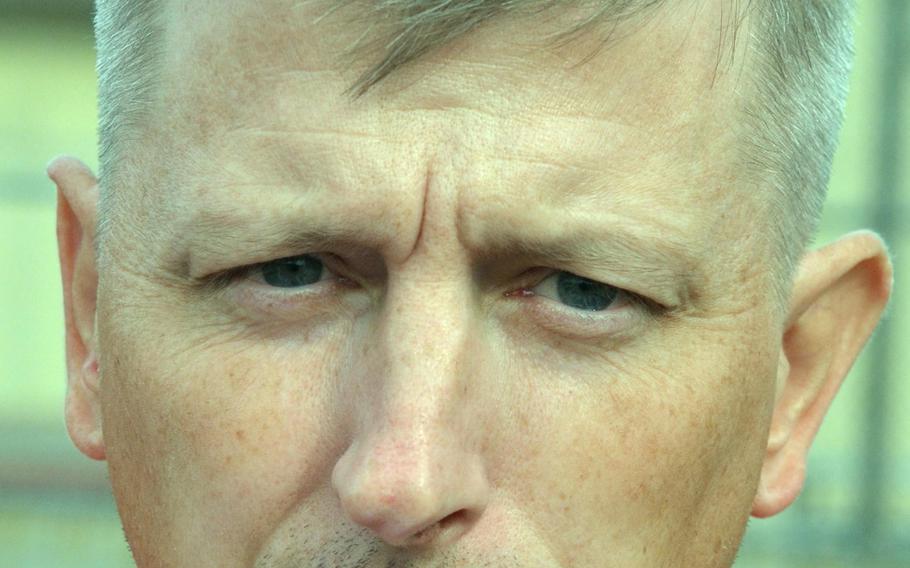 Tenth in a series of DODEA-Pacific football team season previews.
CAMP WALKER, South Korea – Question marks always linger on a young football team, such as Daegu, which welcomes 18 underclassmen to the roster after a run of three straight Far East Division II titles and a Pacific record-tying five in six seasons.
But Blake Sims, the Warriors' third head coach in as many seasons, says he and his coaching staff are "optimistic" about the team's chances, and those of the young players growing and assimilating quickly to the game, 14 of whom have never played before.
"We have young players, but we have talent with the young," Sims said on Wednesday, three days before the Warriors' season-opening game vs. Seoul American. "We could have a good football team. We're excited about the possibilities."
While the 11 who graduated were solid players and leaders on the field, the current senior crop is doing a lot to teach and spin up the up-and-coming younger players, Sims said.
Daegu will move away from the spread-option offense that has been its staple under coaches Ken Walter and Phillip Loyd, replacing with the West Coast offense that the San Francisco 49ers popularized in the 1980s.
Seniors William Bair and Jarvis Stokes line up at quarterback and running back; they replace DeAndre Rosalie and Josh McCaw, who became only the third pair of DODEA-Pacific running backs to go over 200 yards each in one game, Daegu's 52-20 win over Matthew C. Perry last season.
One of Bair's prime targets will be Tommy Kazmierczak, who will also try his hand at placekicking.
As usual, the Warriors plan to draw from the community to help fill out the assistant coaching ranks, of which there were plenty under Loyd and Walter. "If it wasn't for the military" in the community, the team might have folded, Sims said. "We're better off now because of them."
With Osan not fielding a team this season, the Warriors have just their two regular-season games with Humphreys to determine which team represents DODEA-Korea in the D-II title game Nov. 5, to be hosted by the DODEA-Japan D-II team with the best record.
Daegu also plays Seoul American twice, two Korean teams and one inter-district game – with Perry, which will play at Daegu for the second time in as many seasons on Oct. 1.
It needs to happen quickly, but if the young players can grow and blossom, a shot at a fourth straight D-II title-game appearance is possible, Sims said.
"We've won three straight and we want to keep it that way," he said.
---
---
---
---