Neal leaps to DODEA-Pacific record in long jump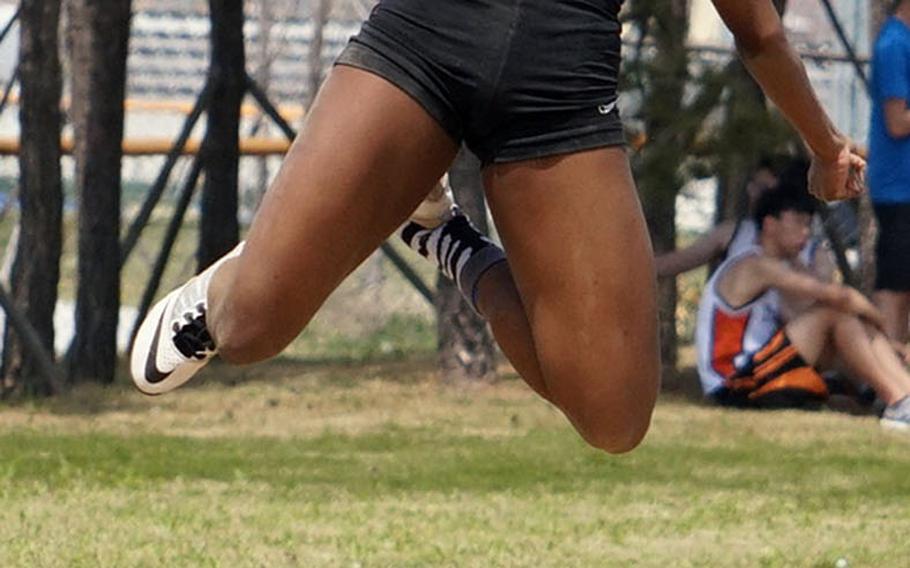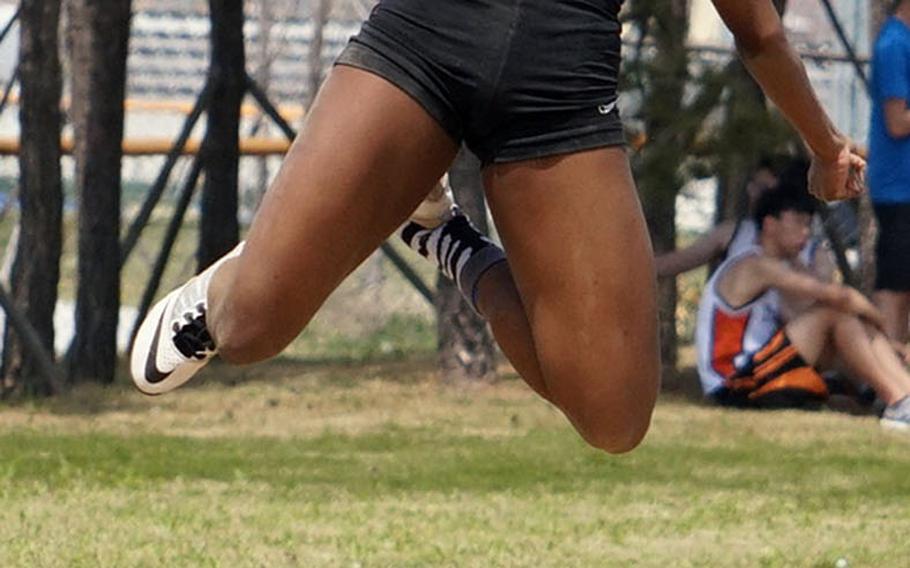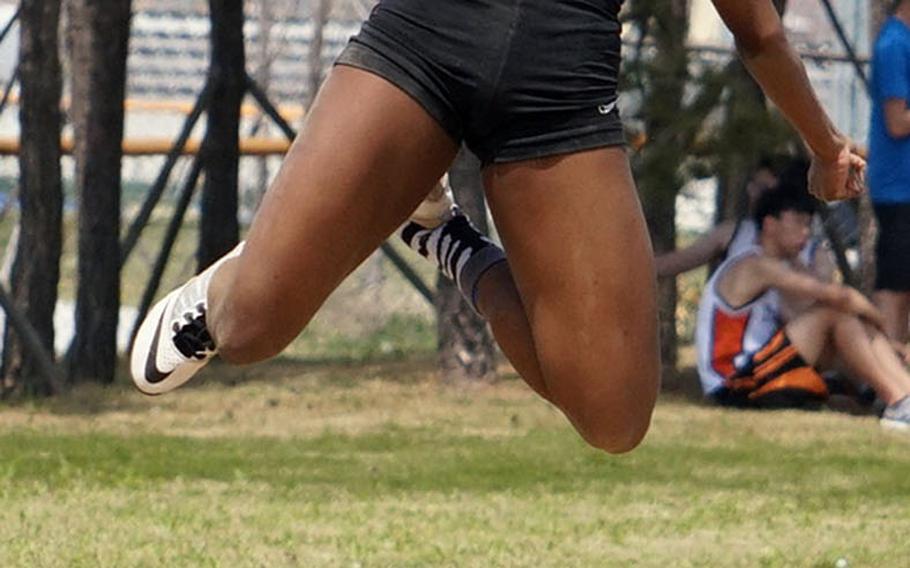 CAMP HUMPHREYS, South Korea – Unbeaten throughout the course of this season and already the holder of the Far East meet record in the long jump, Alyse Neal on Saturday added a northwest Pacific record to her resume.
The Seoul American senior jumped 5.7 meters during Saturday's DODEA-Korea "last chance" Far East qualifier. Neal shattered the record of 5.42, first set in 2006 by Amelia Clark of Jakarta International and matched in 2010 by Smriti Sridhar of International School Manila.
Neal topped her own personal best of 5.3, which stands as the current Far East meet mark; she set that last May 23 at Yokota.
All season, she said, she had been trying to breach that mark, but "to be honest, no, I didn't think I would" break the old mark by that much during Saturday's meet.
Still, Neal said she felt good warming up, her legs fresh, and "I felt pretty strong running up to the board," she said.
Now that she has the region record, Neal said: "I honestly feel like a better athlete, that this is a big compliment for me."
Neal became the third Pacific high school track-and-field athlete to break a northwest Pacific record this season, joining:
-- Trinity Fiers, a Robert D. Edgren senior, who a week ago at Yokota threw the discus 36.48 meters, breaking the area record of 35.23 set in 2007 by Kubasaki's LaKesa McClain. Fiers' previous best was 32.05.
-- Ja'Tavia Callier, a Kubasaki senior, who in the Okinawa district finals last week topped her own region best in the 100 hurdles, clocking 15.27 seconds. Callier's previous personal best was 15.39.
All three athletes are unbeaten in all their events this season. They each will compete in the ninth Far East meet scheduled for May 21-22 at Yokota.
The Far East meet record in the discus is 33.88 set by Fiers' old teammate Brianna Hunter last year. The 100 hurdles Far East mark is 15.76 set by Tiarrah Edwards of Kadena in 2016.