Mustangs trample Zama to improve to 2-0
---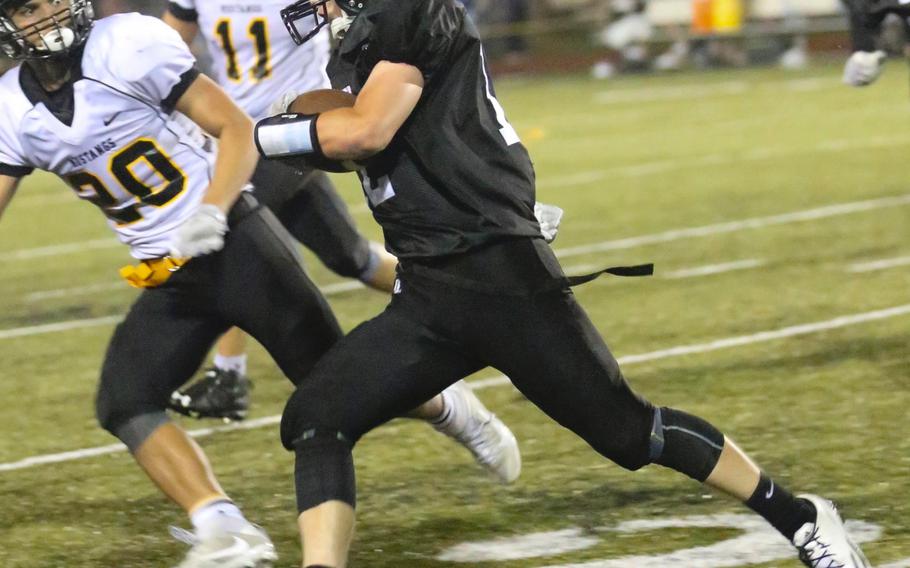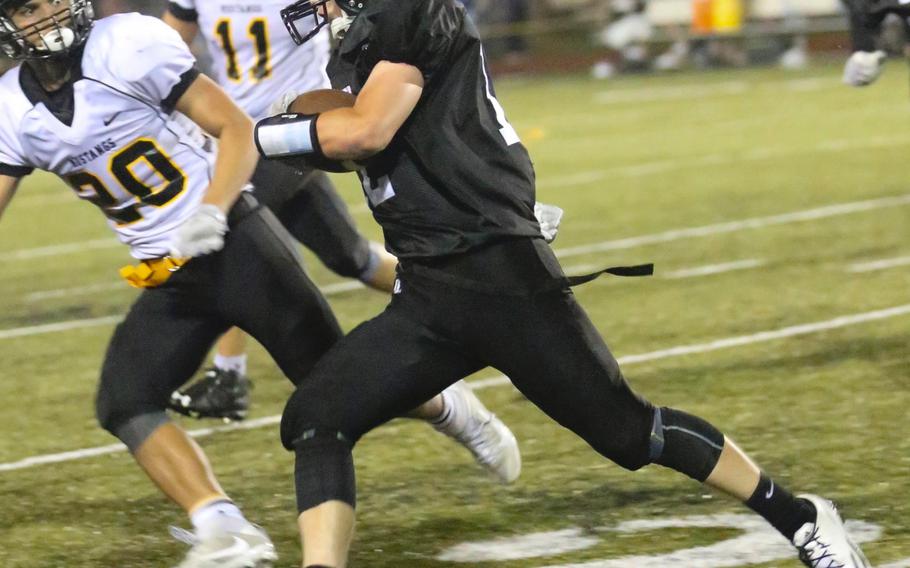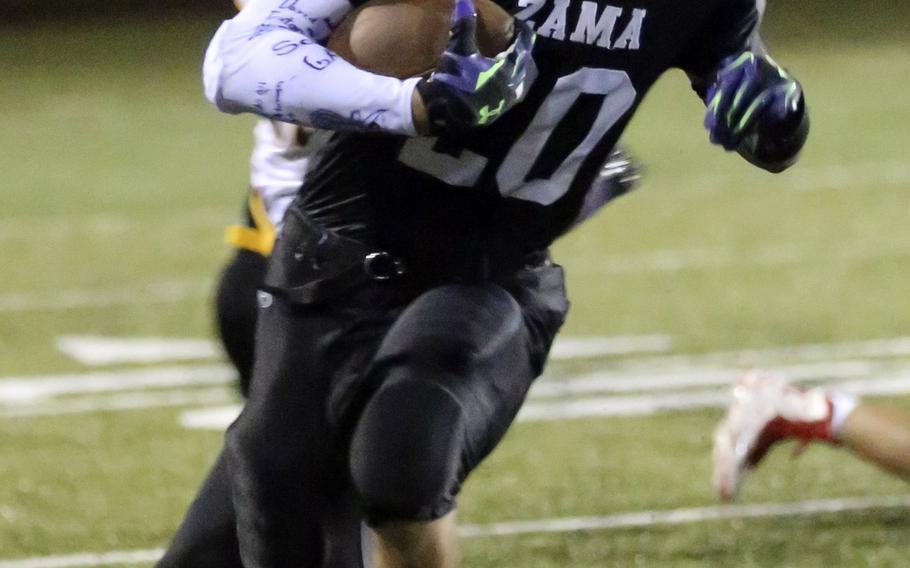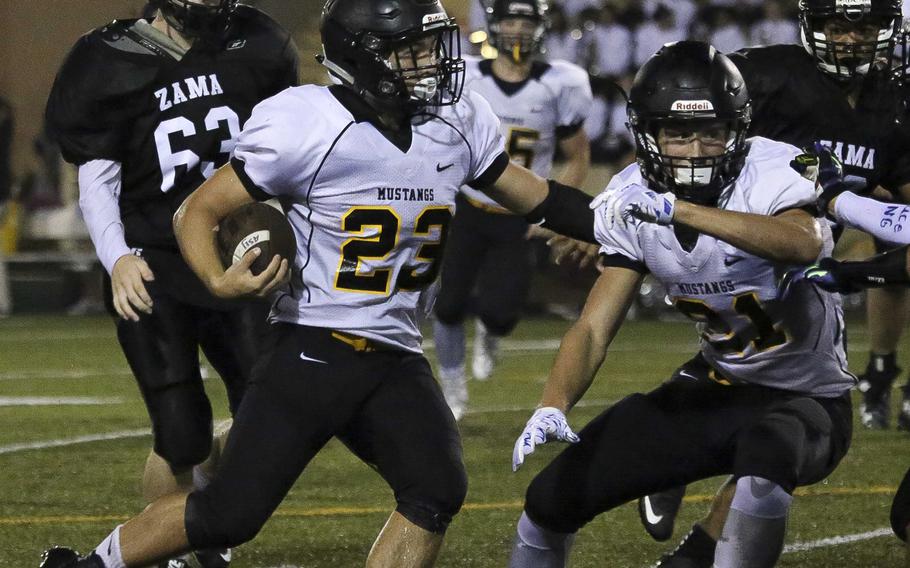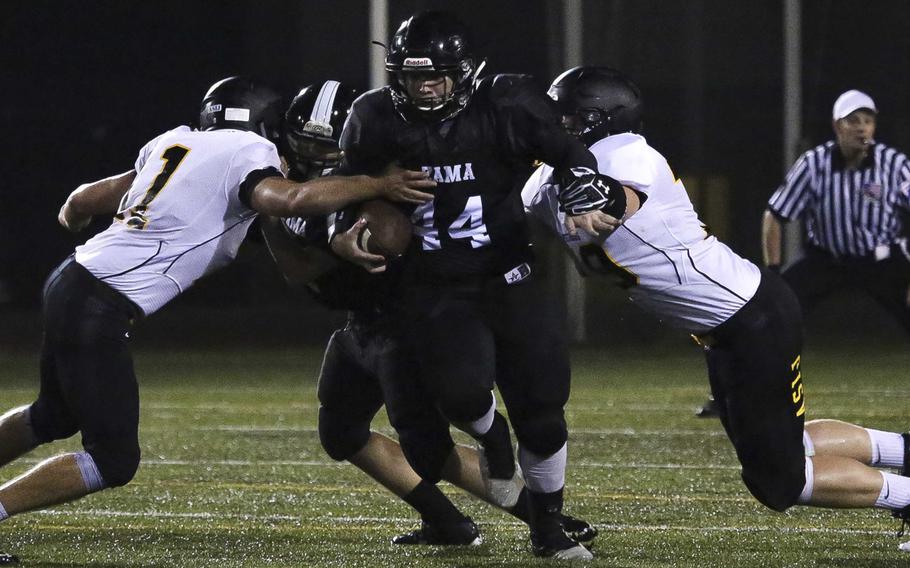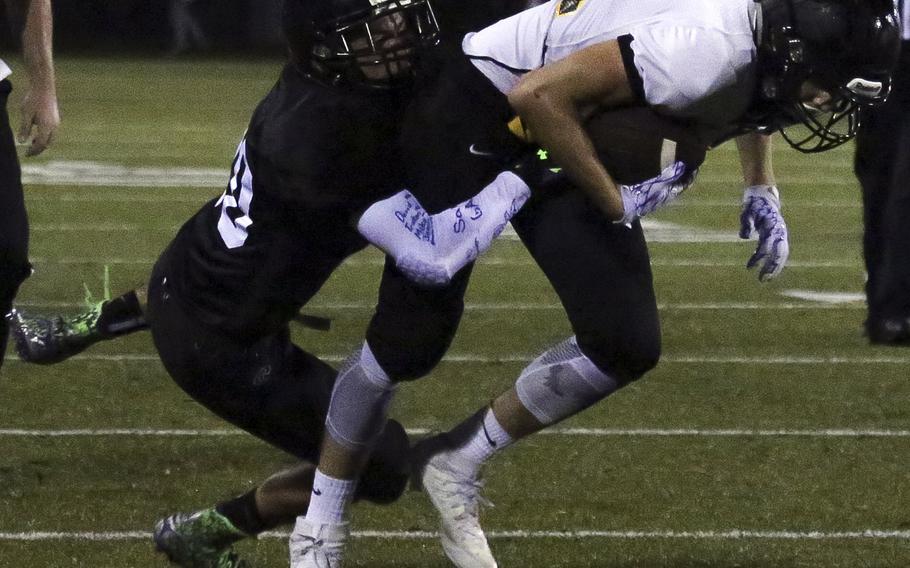 CAMP ZAMA, Japan – Jack Ambrosino spent much of the days leading up to Friday's game laid up with strep throat. He didn't show it when it came time for American School In Japan to lace it up against Zama.
The junior quarterback rushed for two touchdowns, passed for another and accounted for 146 yards total offense as the Mustangs stayed perfect at 2-0 by blanking the Trojans 40-0. Zama fell to 0-3, suffering its first shutout of the season.
"True grit, for sure," coach John Seevers said of Ambrosino, who has won five of six starts dating back to last season since he went under center for ASIJ. "He's done a nice job for us."
Ambrosino was 9-for-13 for 125 yards, including a touchdown pass to Jo Tsusaka. Jake Noddin rushed 24 times for 109 yards and a touchdown, Tsusaka also ran for a touchdown and Yoshiki Takahashi added a 7-yard scoring run. The Mustangs had 180 total rushing yards.
Defensively, the Mustangs racked up five takeaways, including four fumble recoveries, plus a Sho Hatakeyama interception. Stone Damon had three tackles for losses.
ASIJ has won its first two games by a 91-0 margin, but against Division II opponents. In their second year of eligibility for the Division I title, the Mustangs begin that quest next Saturday when they visit Seoul American; kickoff is at 6 p.m.
"We're going to meet the big boys next week," Seevers said. "That will be a good one. Our first time to Korea; we've never been there before. We're looking forward to it."
Despite the one-sided showing on the scoreboard, Trojans coach Scott Bolin said his team showed signs that it may be ready to turn things around.
"It's ASIJ, they're a well-coached team; it is what it is," Bolin said. "But the defense had several good stops against a quality opponent. Special teams made some good plays. The offense keeps shooting itself in the foot. But we're on our way toward solving these problems."
Zama gets the week off before hosting Yokota on Sept. 30 in a rematch of the season-opening game in which the Panthers beat the Trojans 22-6. Kickoff is at 7 p.m.
---
---
---
---