Mustangs stampede past Edgren for second straight win
---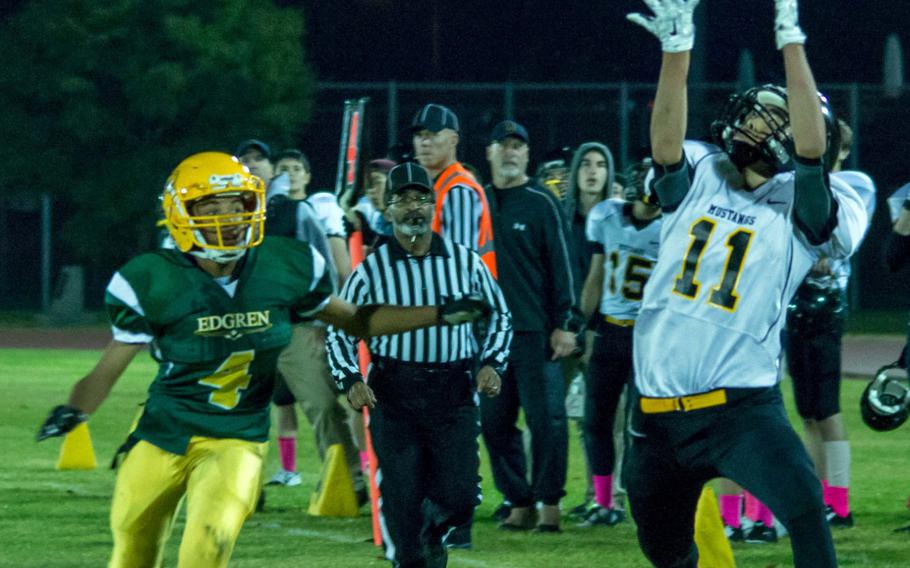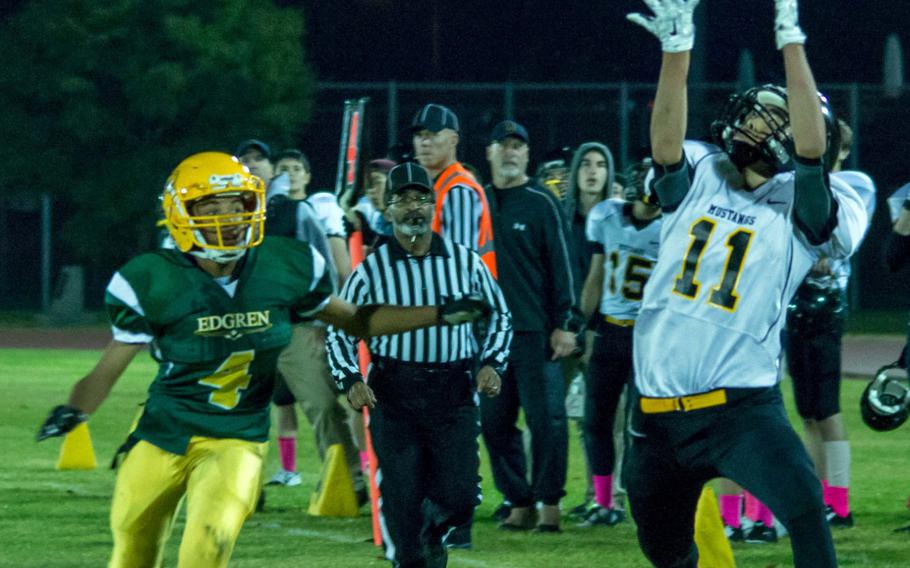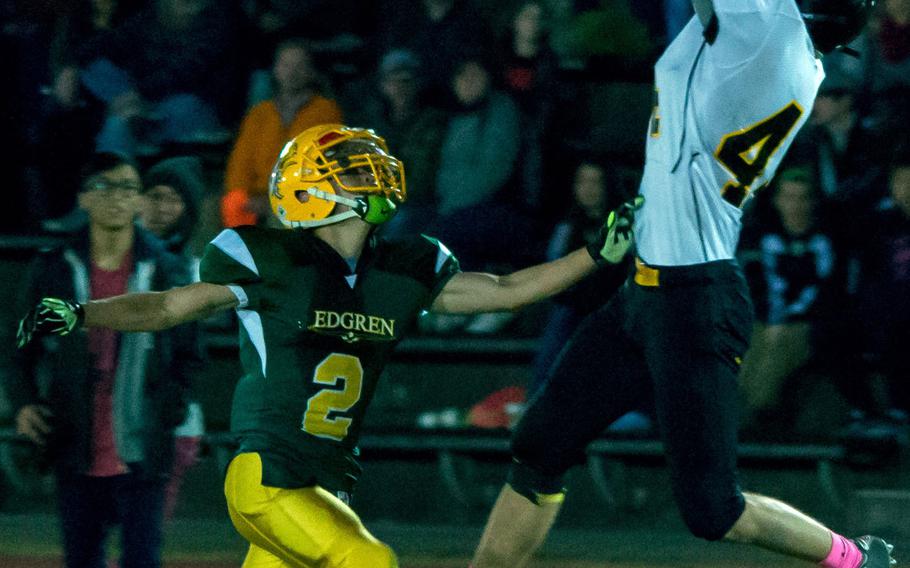 MISAWA AIR BASE, Japan – After opening the season with three straight defeats, American School In Japan now has a two-game winning streak, the latest victory coming on its longest road trip of the season.
Jack Ambrosino tossed two touchdown passes and ran for another and Coe Laughlin rushed for three scores as the Mustangs raced to a 21-0 lead, then cruised to a 48-16 win Friday at Robert D. Edgren.
"Good road trip," coach John Seevers said. The two wins have come against Division II opponents, including a 48-6 home win Oct. 9 against Zama American; the Mustangs have road games remaining, Friday at Nile C. Kinnick and Oct. 30 at Kadena.
Friday's outcome could have been closer, Eagles coach Bill Schofield said, had Edgren converted on some of its trips into Mustang territory. "We were in it for awhile," Schofield said. "We let it get away on defense and we couldn't score. We moved the ball; we just couldn't finish it off."
Laughlin rushed for 88 yards on six carries, while Alex Carroll added 102 yards and a touchdown on 10 carries.
Ambrosino's 1-yard touchdown run closed the ASIJ scoring in the third quarter. He hit former starting QB Sho Hatakeyama for TD passes of 34 and 14 yards, while going 9-for-14 for 149 yards. Hatakeyama finished with 69 yards on four receptions. Andrew Meaney had seven tackles, two for losses, and two sacks.
For Edgrenb, Shawn Robinson-Ortiz went 13-for-20 passing for 174 yards, including a touchdown pass to Vincent Doria; he finished with 133 yards on three catches. Robinson-Ortiz added 31 yards on 10 carries, Patrick Sledge rushed 17 times for 110 yards and Isaiah Robinson had three returns for 80 yards. David Warren had 14 tackles.
Edgren plays twice more, including Friday's game at Yokota; kickoff is 7 p.m.
---
---
---
---