Mitchell, Kubasaki defense pound Kinnick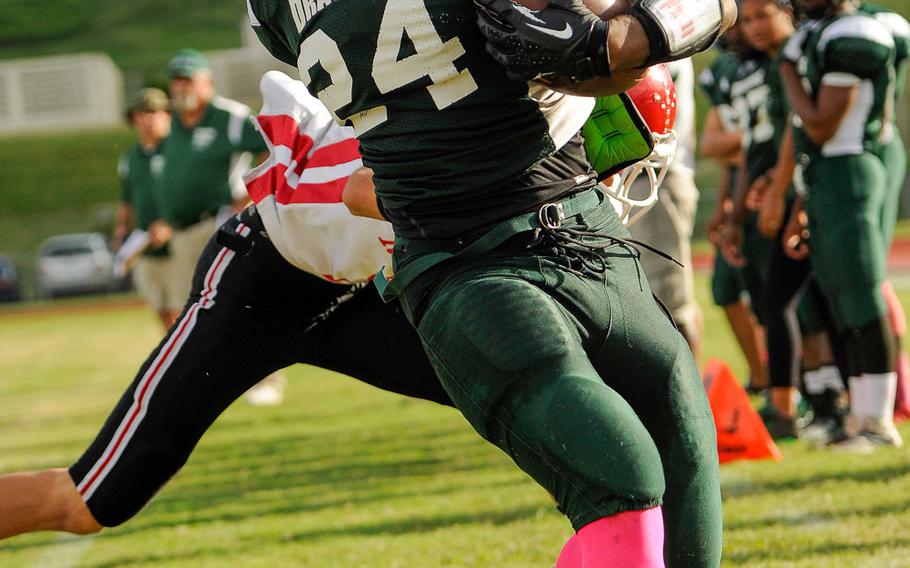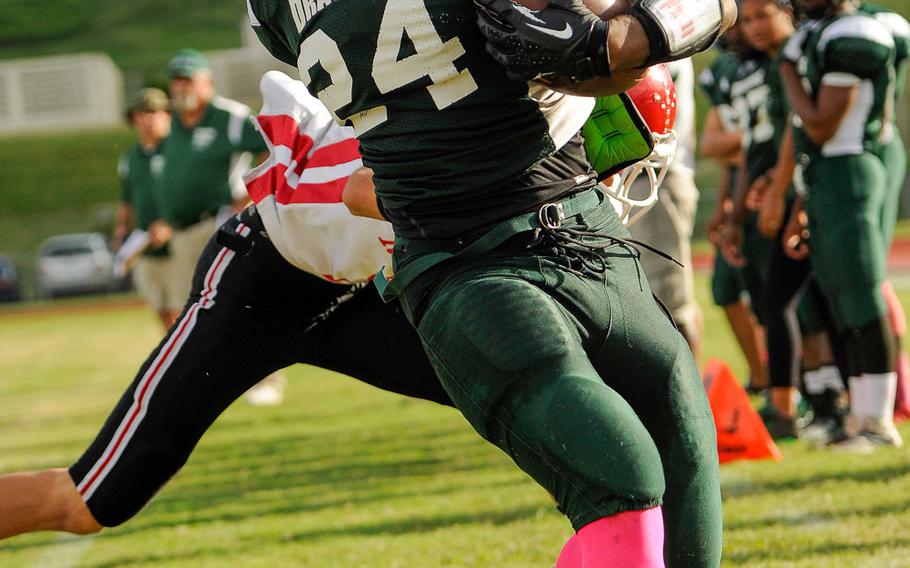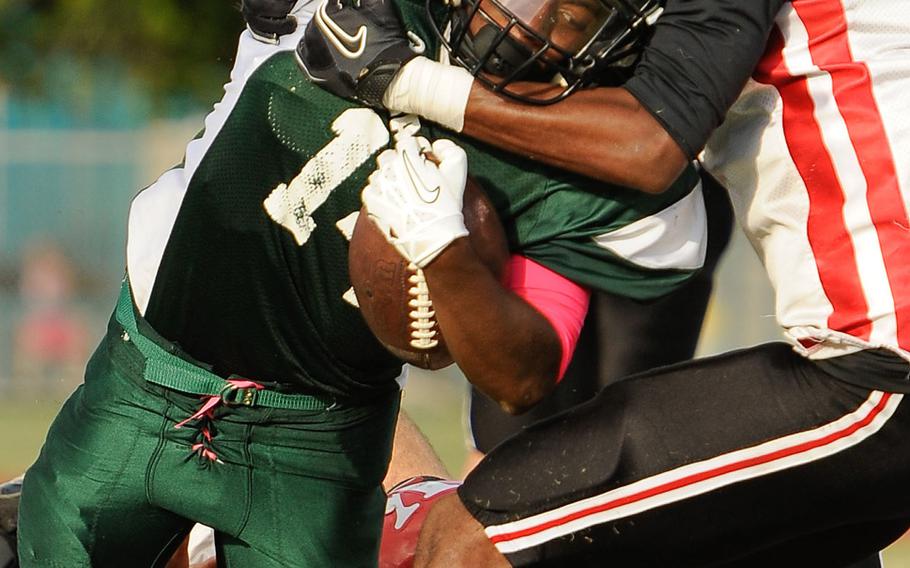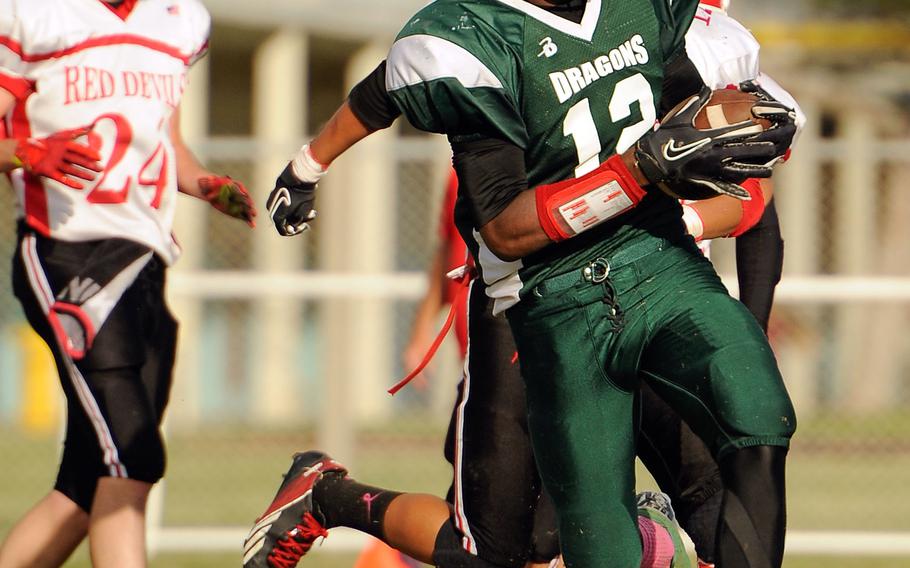 CAMP FOSTER, Okinawa – Defense turned a key Far East Division I football game into Takeaway City for Kubasaki on Saturday against Nile C. Kinnick.
The Dragons recovered two fumbles - one returned 25 yards for a touchdown by Kareem Key - and two interceptions, including DeQuan Alderman's 35-yard TD return, and Jarrett Mitchell rushed for three touchdowns as Kubasaki routed the Red Devils 38-7 at Mike Petty Stadium.
"The defense came out fast and physical and set the tone for the game," Kubasaki coach Fred Bales said. Key had nine tackles, Jacob Green had 13 tackles and an interception, Sho Green had 10 tackles and a fumble recovery and Tyshon Butler, Tristan McElroy and Steven Hunt each had eight tackles.
The win vaulted the Dragons (5-1 overall, 3-1 D-I) to the top of the Division I standings, while Kinnick (6-3, 2-1) fell into a second-place tie with Kadena. The Red Devils have lost three of four after starting the season 5-0. The top two teams play in the Nov. 9 D-I title game at the higher seed.
"Dropped balls, a couple of fumbles, two interceptions at critical times, which cost us," Kinnick coach Dan Joley said, calling them the "difference in the game."
Kubasaki's victory came three weeks after its last game, a 31-7 win Sept. 28 at Robert D. Edgren, and Bales said that layoff was "my biggest concern" going into the Kinnick game. He'd given the players days off to "keep them rested," but was worried that they'd lost their game rhythm.
"I thought we would have to scrape the rust off, but they came out crackling sharp," he said. "And the coaching staff did an outstanding job with them."
Kubasaki scored on its first two possessions, with Mitchell's 96-yard TD run from scrimmage highlighting the second. He finished with 248 yards on just 15 attempts. The reigning Pacific rushing champion broke his own Okinawa record of 1,392 yards; he has 1,400 on 109 carries and 16 TDs this season.
Kubasaki's defense held Kinnick's 1-2 punch of Dustin Wilson and Dre Paylor to a combined 219 yards on 39 carries. Paylor still leads the Pacific with 1,678 yards on 209 carries. Wilson's 7-yard run and extra-point kick accounted for Kinnick's only scoring.
Despite the recent slump, Joley insists he's "optimistic" about the rest of the season. "We're just licking our wounds a bit. We have a couple of players hurt, but we'll get them healthy and go from there," Joley said.
The chase for D-I title-game spots continues Friday when Kubasaki visits Kadena at 6 p.m. and Kinnick travels to Yokota for a 7 p.m. kickoff.