McDonough, Falcons dethrone Crusaders, reach KAIAC finals
---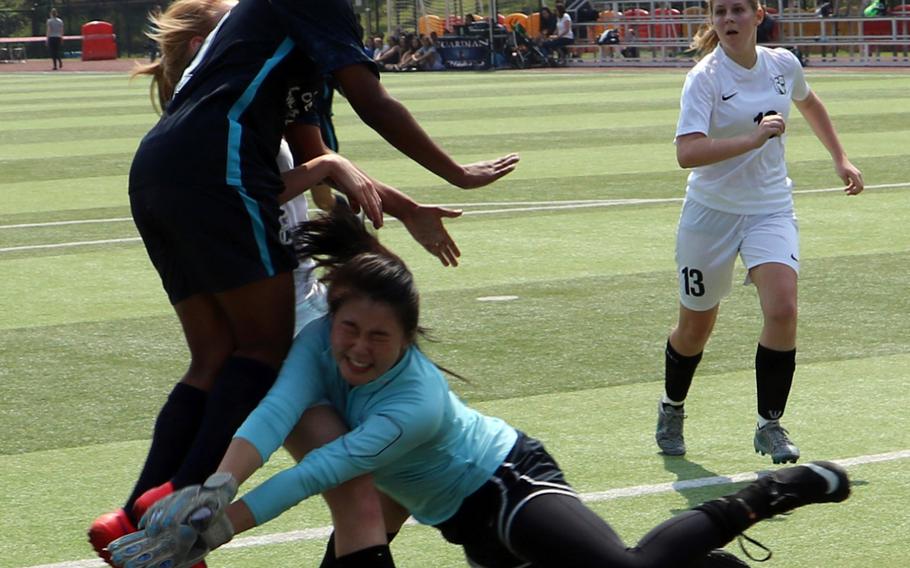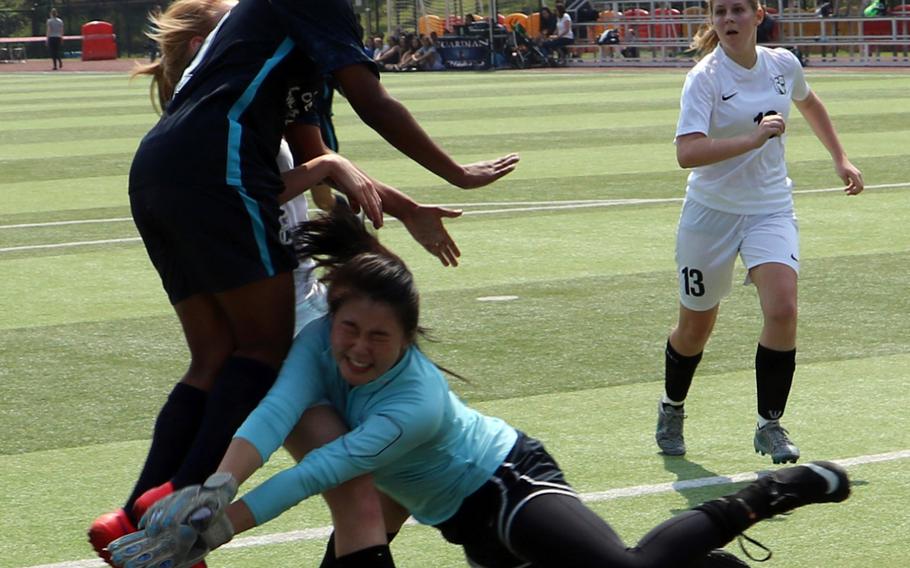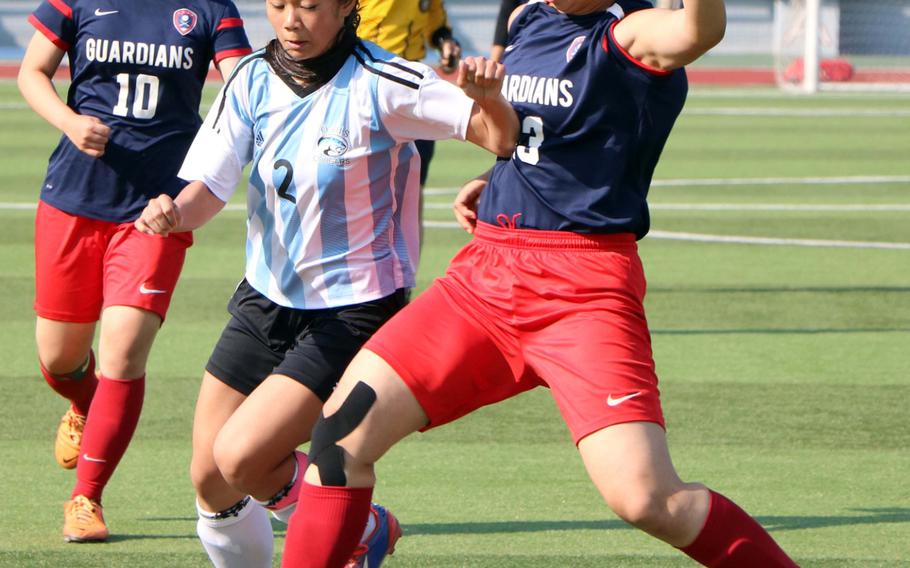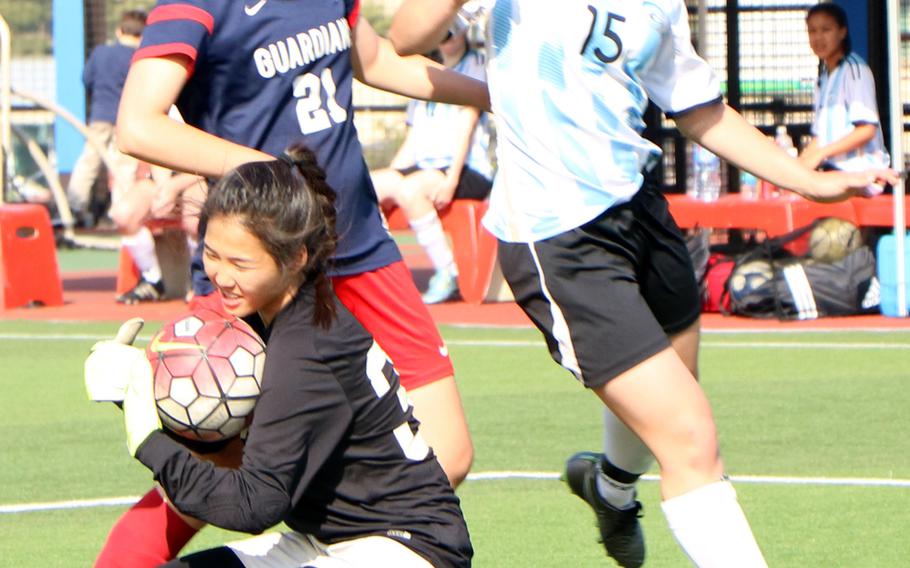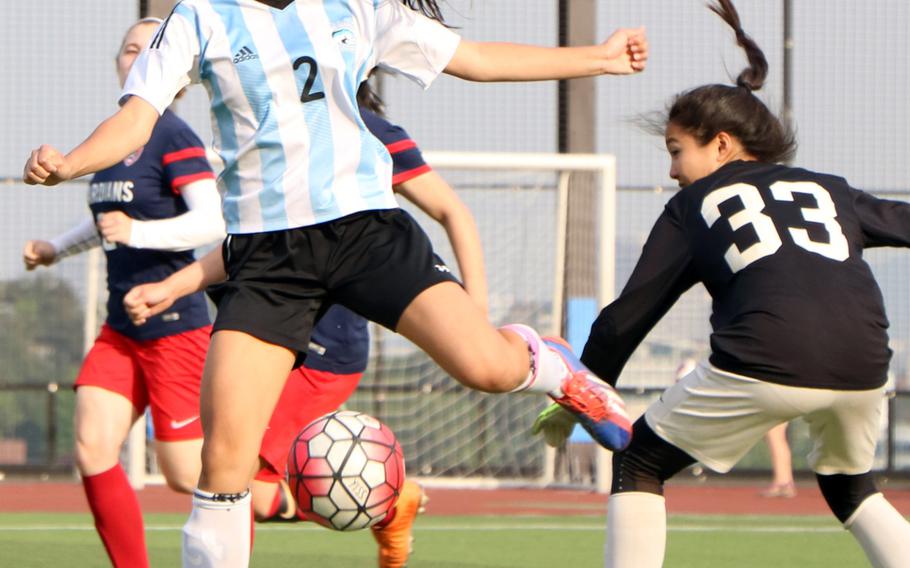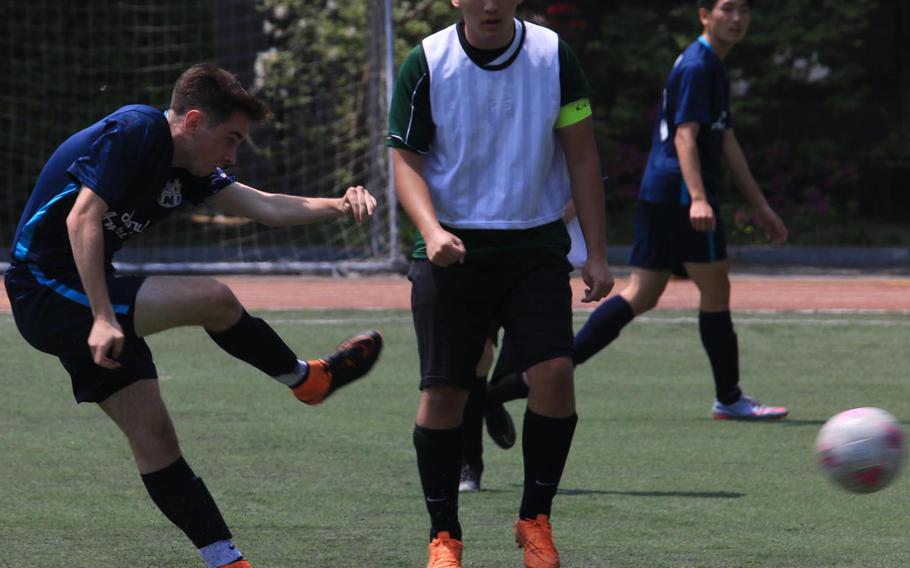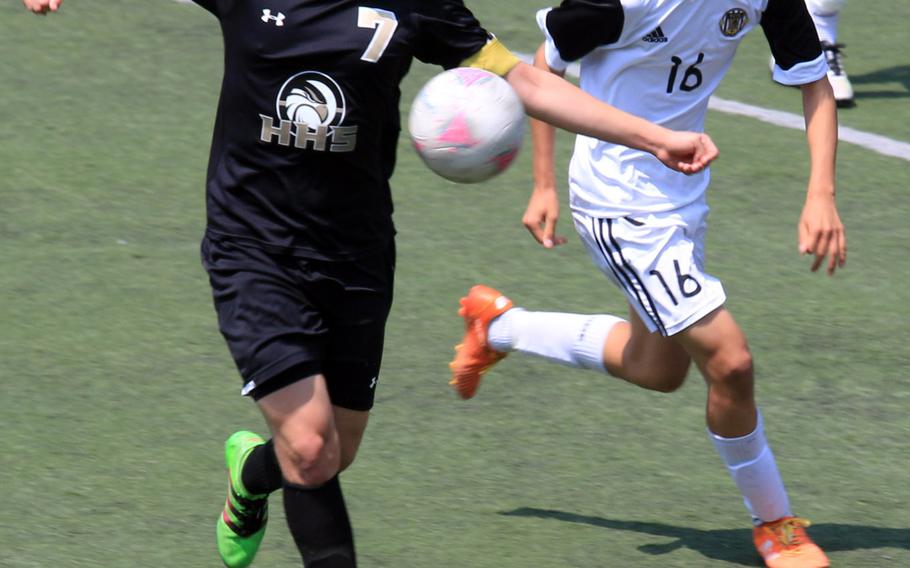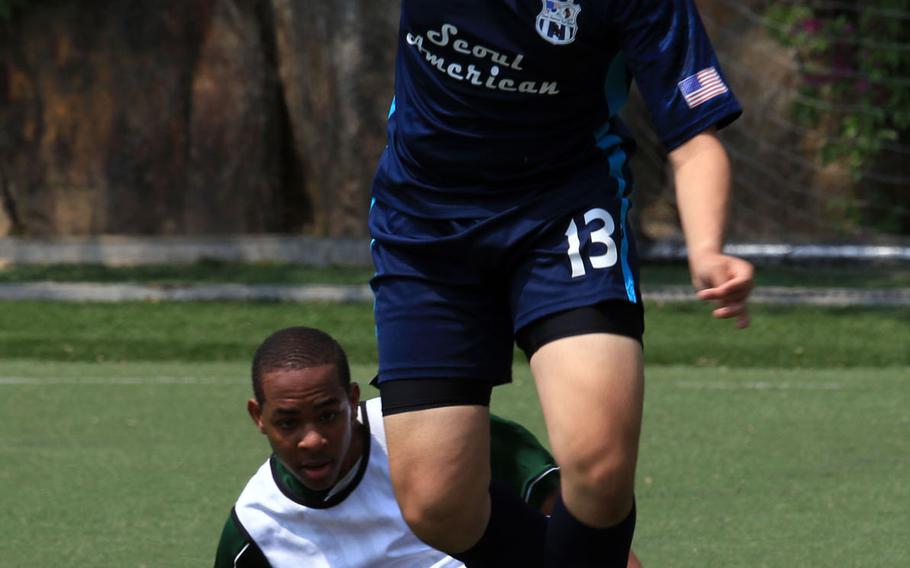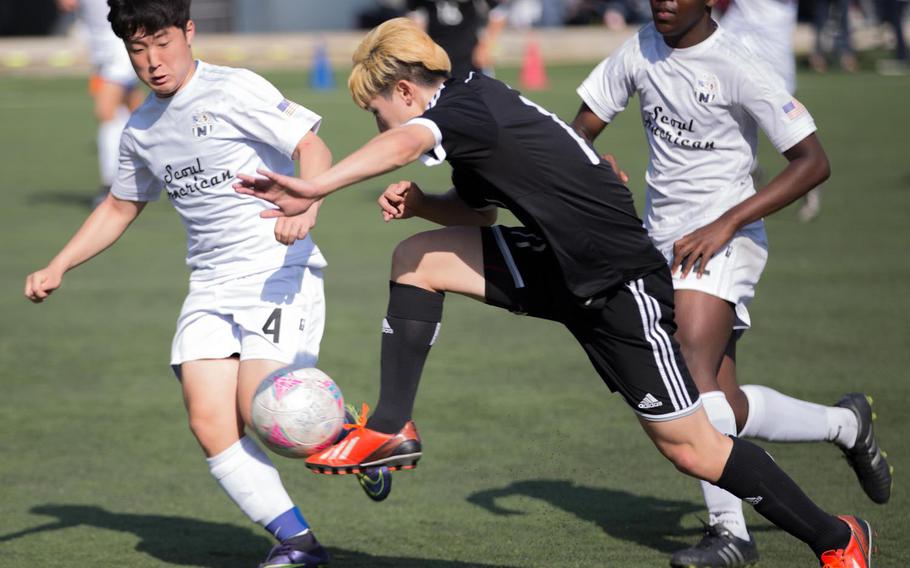 SEOUL – Lily McDonough could not have picked a better match to score her first goal of the season.
The sophomore scored on a header just before half, and Seoul American's defense made it stand up, defeating Seoul Foreign, 1-0, in Friday's Korea Blue Division girls tournament semifinal.
"It feels great," said McDonough, a first-year player for the Falcons. "I knew (the Falcons and Crusaders) were rivals and it feels good scoring in this game."
What made it sweeter, McDonough said, was scoring off Crusaders goalkeeper Sarah Ha, who had allowed just three goals all season.
Seoul Foreign, four-time defending tournament champions, entered the event 9-1-2 this season, outscoring foes 35-3.
After losing to the Crusaders twice during the regular season, Seoul American entered the tournament as the No. 4 seed with a 7-4-1 record.
But first-year coach Jonathan Brooks said he felt it was possible for the Falcons to pull out the victory.
"Every time we've played them, we've gotten better," Brooks said. "We learned some things, developed some techniques, who we needed to stay on, what their basic strategies were."
McDonough was simply in the "right place at the right time" to get the eventual game-winner, Brooks said. "We got the one and we held onto it."
Late in the first half, Mara Bartel launched a corner kick toward the net. Freshman Ashley Clifton headed the ball in McDonough's direction, and she headed the ball past Ha.
The Falcons will now compete for the title at 3 p.m. Saturday against Osan, which outlasted Yongsan International-Seoul, 2-1, in the other semifinal.
Sara Mason broke a 1-1 deadlock with a second-half goal to boost the Cougars (8-2-2).
While Saturday's girls final is an all DODEA-Korea affair, the boys title match features host Seoul Foreign going up against Taejon Christian, also at 3 p.m. Saturday.
The Crusaders routed YIS-Seoul, 9-0, in one semifinal, while the Dragons needed a penalty-kick shootout to dethrone defending tournament champion Seoul American.
Top-seeded Seoul Foreign (11-1-0) got three goals from Jonathan Han and two each from Mark Ku and Tyler Ryoo.
Gil Jang, Marc Wilder, Jason Lim and Daniel Lee each scored during PKs for the Dragons (8-2-2), to just two, by Chaz Perryman and Niko Russey, for the Falcons.
Perryman and Lim each scored first-half goals that stood up through full time.
Samurai's Schuch tosses no-hitterMARINE CORPS AIR STATION IWAKUNI, Japan – Sophomore right-hander Chad Schuch pitched five innings of no-hit ball and Austin Macias and Billy Eagmin drove in two runs each as Matthew C. Perry shut out visiting Marist Brothers International 10-0 on Friday at Penny Lake Field.
"Chad was fabulous," Samurai coach Frank Macias said. Schuch gave up just one walk and struck out six for the Samurai, who improved to 10-5 on the season. Eagmin and Macias each batted 3-for-4, Eagmin with a double and a triple and Macias with a triple.
---
---
---
---