Lewis, Grubbs capture crowns in Okinawa district tennis finals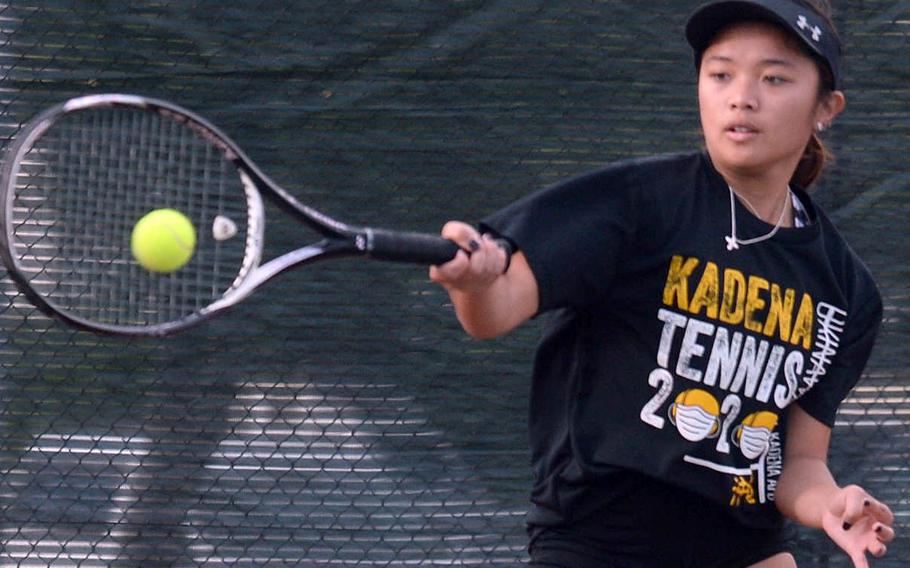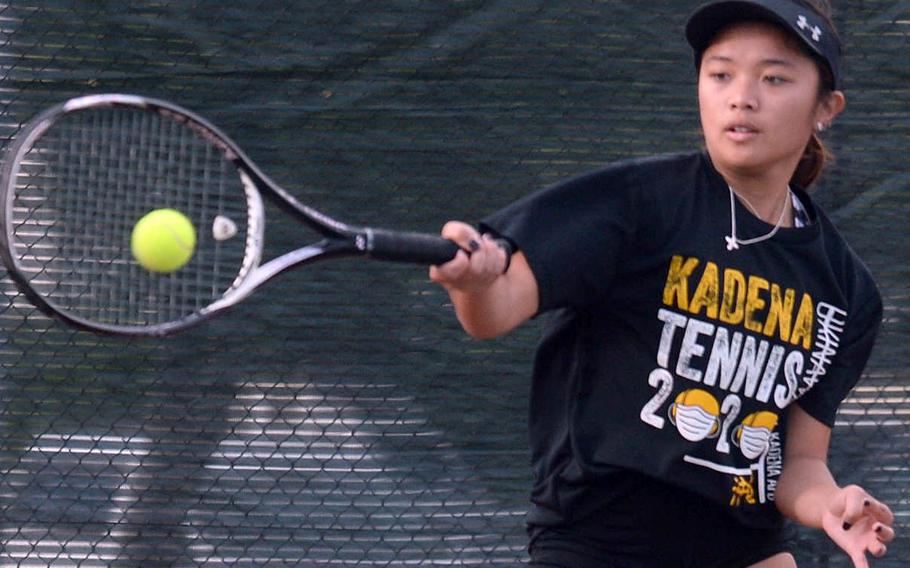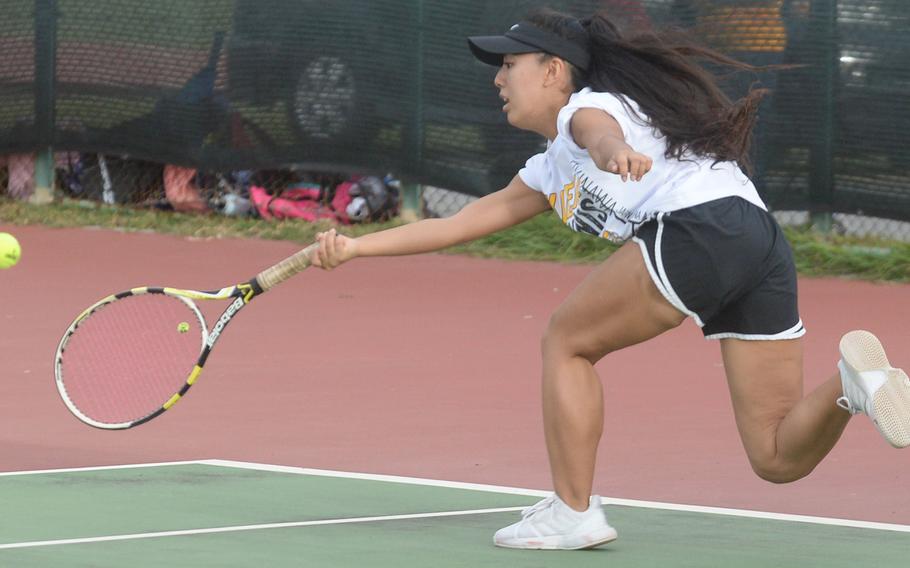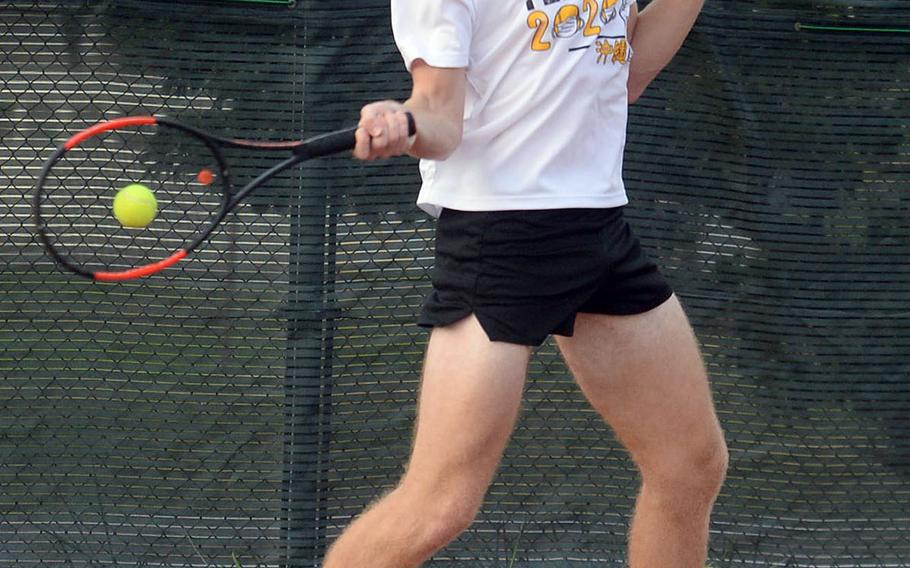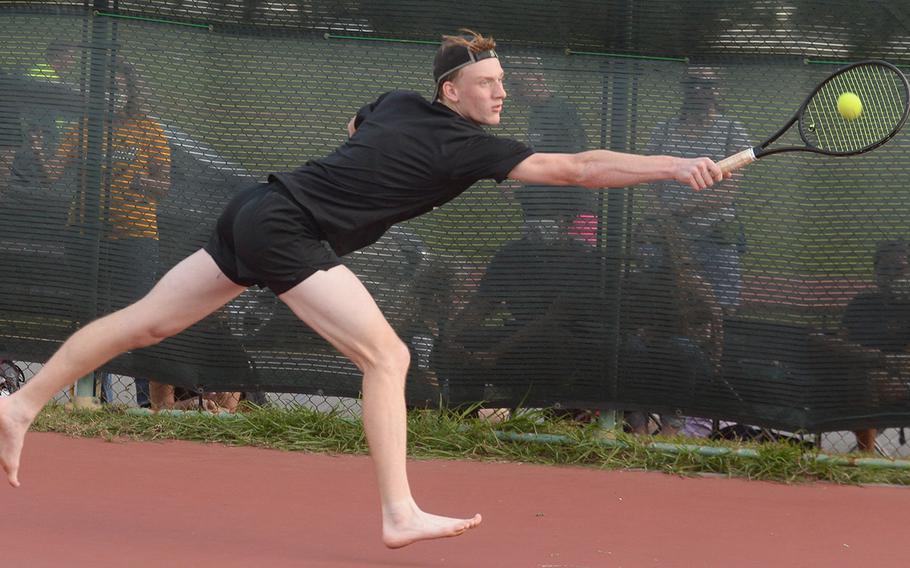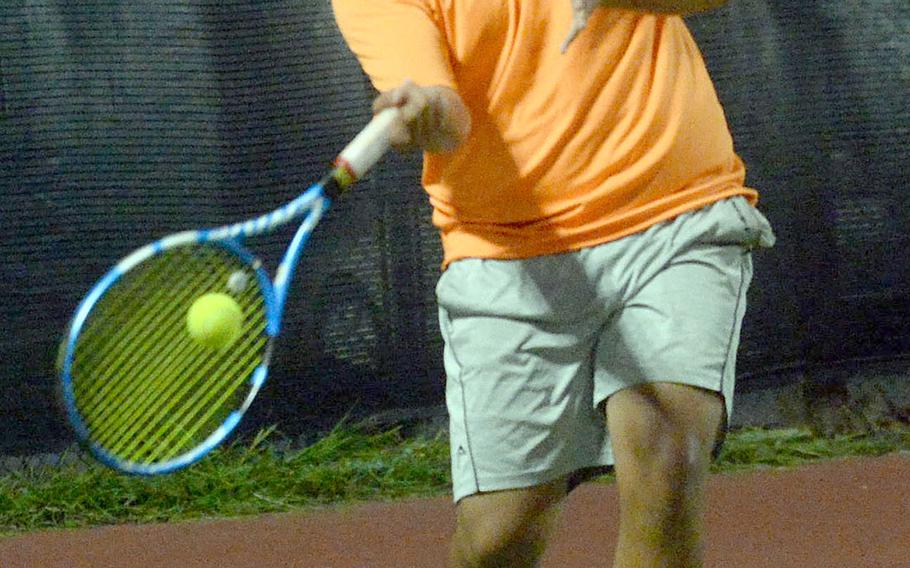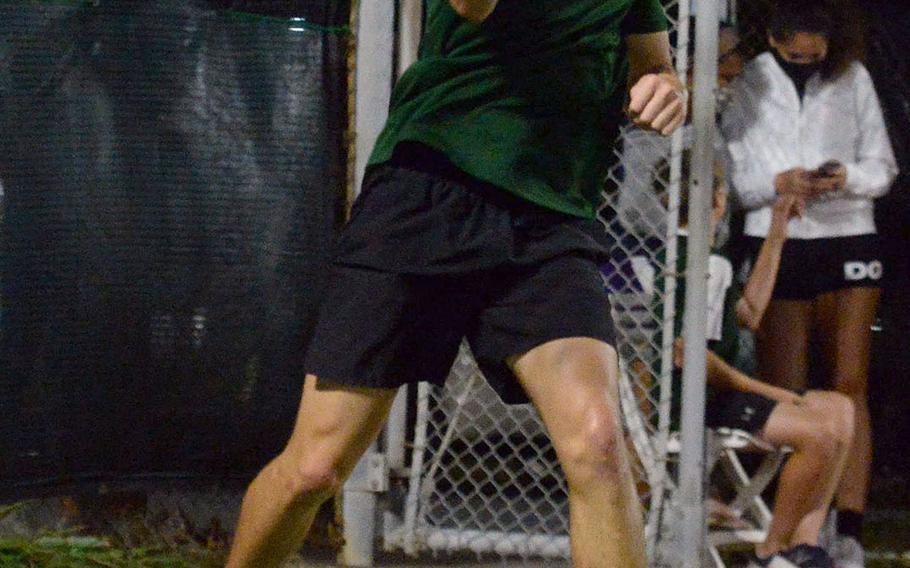 KADENA AIR BASE, Okinawa – Willow Lewis held a 4-2 edge during the regular season over Noelle Asato, but only two featured a four-point victory margin.
Lewis, a Kubasaki senior, left little to chance on Wednesday, winning the first six games in downing Asato, a Kadena senior, 8-2 in the DODEA-Okinawa district tennis singles finals on a sunny, breezy afternoon at Kadena's Risner Tennis Complex.
"I really tried to play the corners and not hit to her," Lewis said of her key to victory. "It was more about placement and not getting cocky."
It was a day for Dragons to succeed on the Panthers' home courts. Kai Grubbs, a Kubasaki senior, beat his teammate Henry Ruksc 8-1 to make it a title sweep by the tournament's No. 1 boys and girls seeds.
Like Grubbs, Lewis won all three of her matches over the three-day span of the double-elimination tournament. Unlike Monday, when Lewis outlasted Asato and sent her to the knockout bracket, Lewis left little to chance on Wednesday.
She struck quickly to go out in front 6-0. Despite nursing a sore back, Asato fought back to take two of the next three games before Lewis sealed the deal, forcing Asato to hit a forehand into the net on match point. The last four games were all service breaks.
Her back did cause some problems, as did the wind gusts, Asato said after the final.
As for Grubbs vs. Ruksc, the two – best friends since elementary school – engaged in a match that at times seemed more like a friendly exhibition than a championship match, with Grubbs easily coasting to victory.
"I've known him since the third grade," said Grubbs, the son of DODEA-Okinawa educator and Kubasaki assistant baseball coach Kent Grubbs.
Ruksc and Grubbs have played each other six times in district competition since they were freshmen, with Grubbs winning all six.
"He hits consistent winners," Ruksc said of Grubbs. "He knows his game and he plays it well."
ornauer.dave@stripes.com Twitter: @ornauerdave