Kubasaki stays hot by routing Zama
---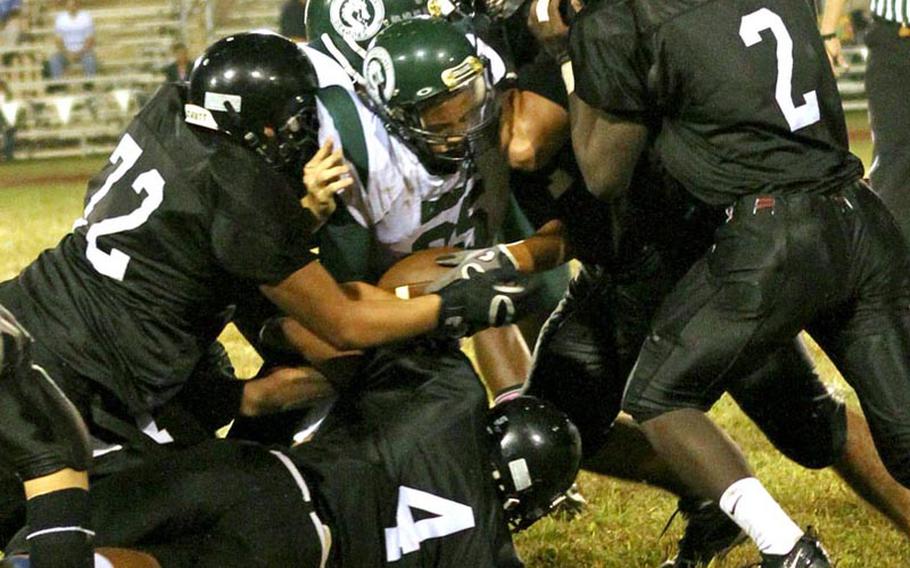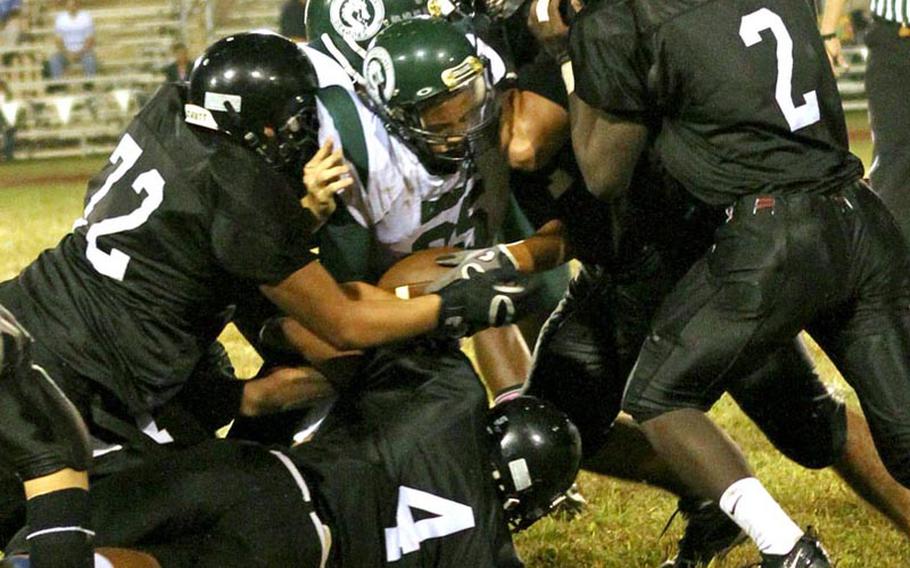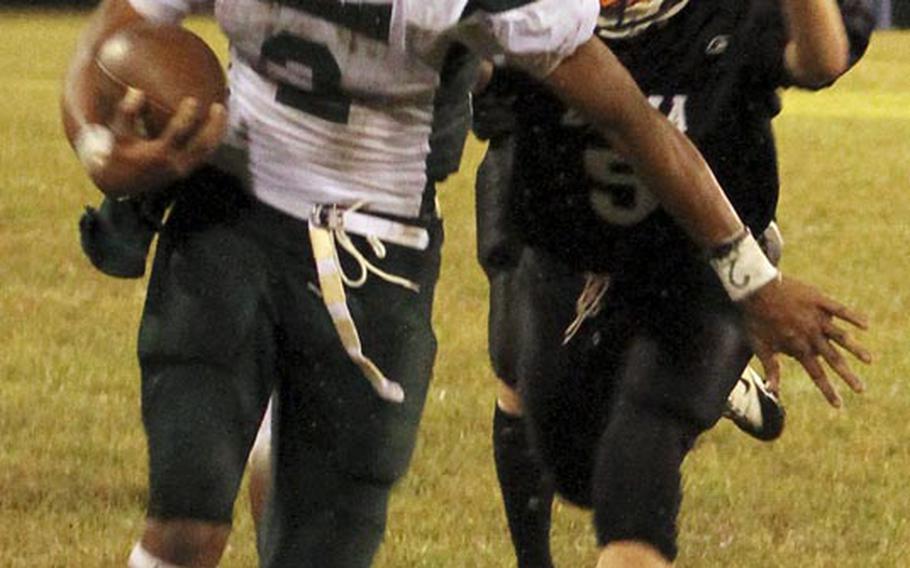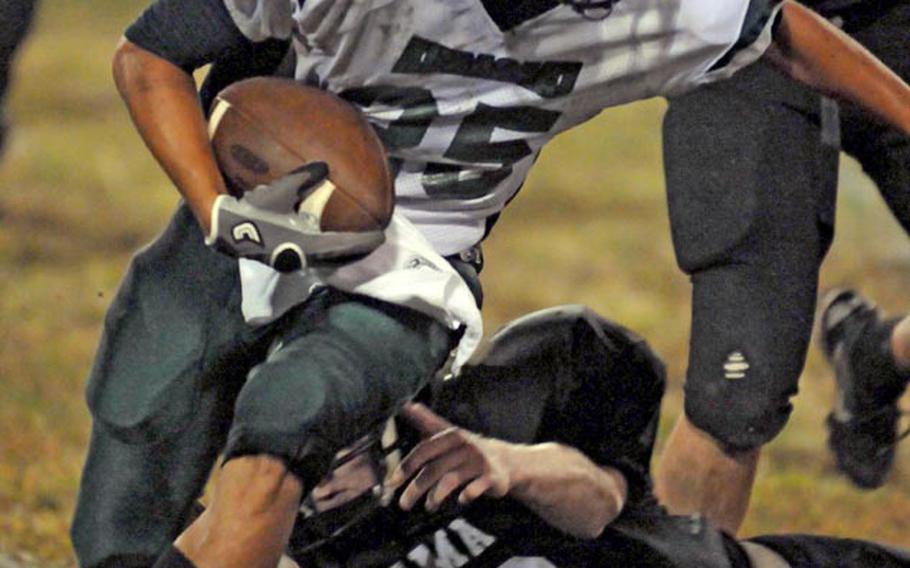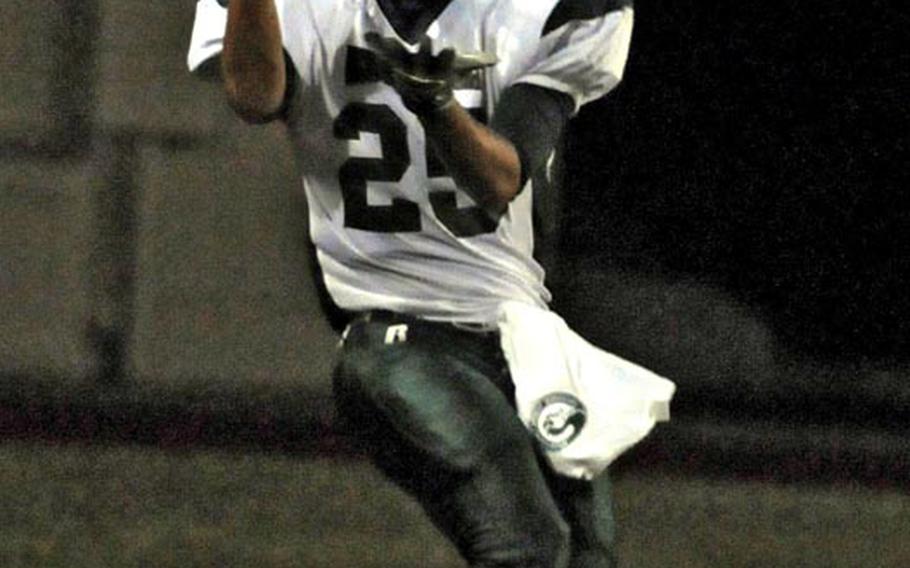 CAMP ZAMA, Japan — Playing interarea football certainly agrees with Kubasaki, which used six big-play scores en route to a 48-9 thrashing of Zama American on Saturday at Trojans Field.
Quarterback Cristian Rivera accounted for four touchdowns, running backs Jarrett Mitchell and Jace Johnson each scored twice and safety Brandon Crawford had three takeaways, including an interception-return TD, for the Dragons, who've won three interarea games this season.
All that came in the Dragons' first game since Sept. 23, when they clinched their first Okinawa Activities Council title since 2005 by beating Kadena 13-0.
"I was concerned after the long layoff," coach Fred Bales said of his Dragons (4-1). "But the kids handled it well. We made some big plays and got some things done."
Crawford's 36-yard interception-return touchdown opened the scoring. After Zama crept within a point on Michael Torres' 33-yard halfback option pass to David Coleman, Mitchell scored on a 26-yard run off a lateral and Johnson on a 23-yard Rivera pass to break it open.
Bales credited the play of the line, on both sides of the ball, for getting things done, citing sacks by Chris Schlel and Johnny Sandoval as examples.
"Our line has gotten appreciatively better as the season has progressed," Bales said. "The front was active in creating difficulties for Zama. Plus, our defense got us on the board and that's always an awesome thing."
Mitchell finished with 174 yards on 11 carries and 202 all-purpose yards on 12 touches. He has an Okinawa-leading 676 rushing yards on 60 attempts plus five touchdowns. Rivera, who rushed and passed for two TDs each, accounted for 162 yards of total offense on 22 plays.
---
---
---
---