Kubasaki sends a message in dominant "Beast" victory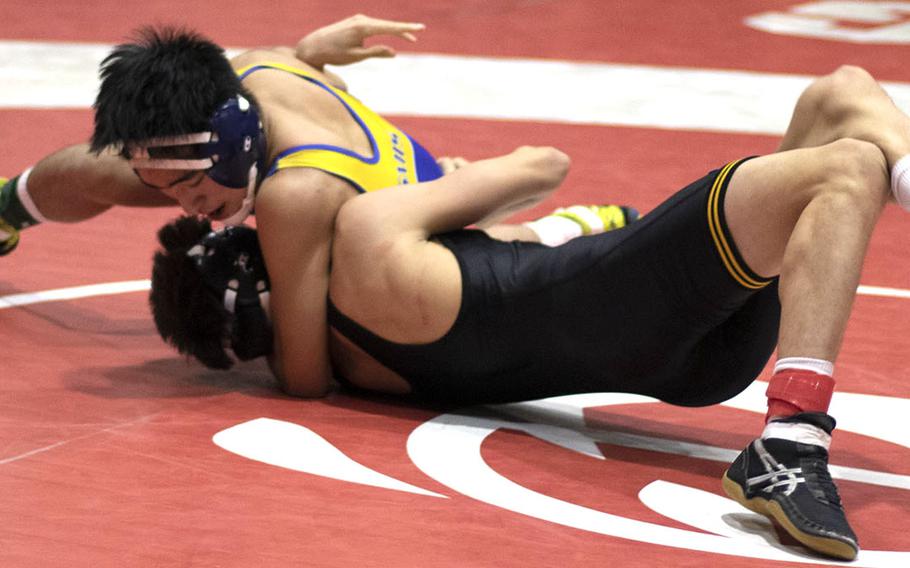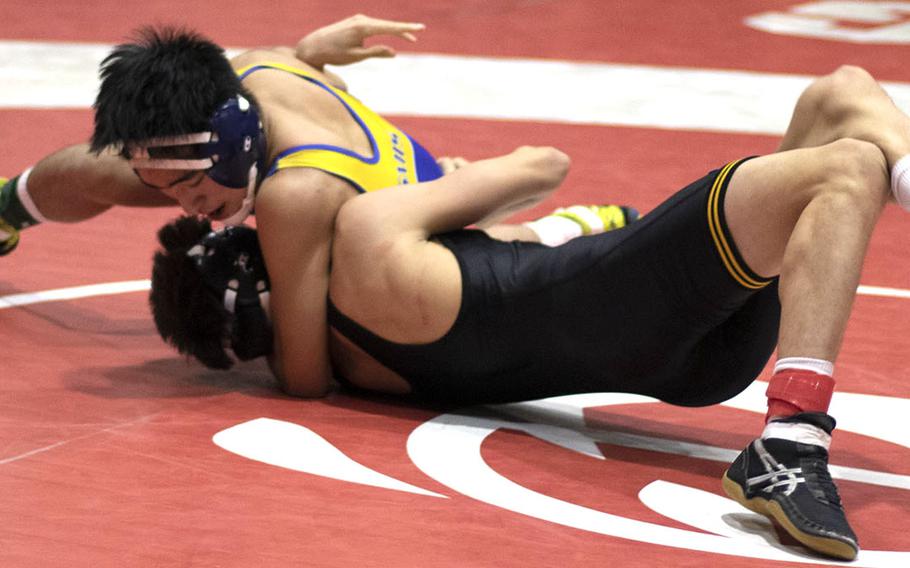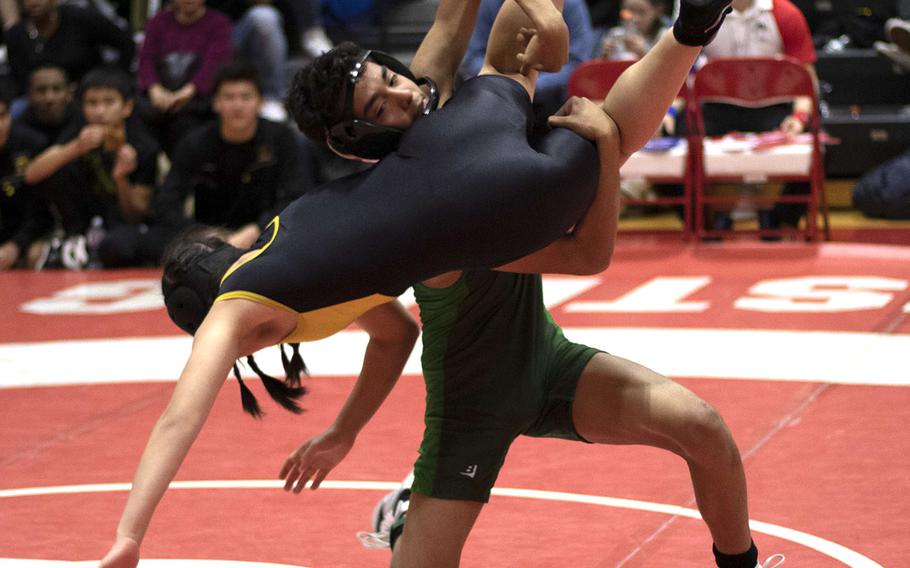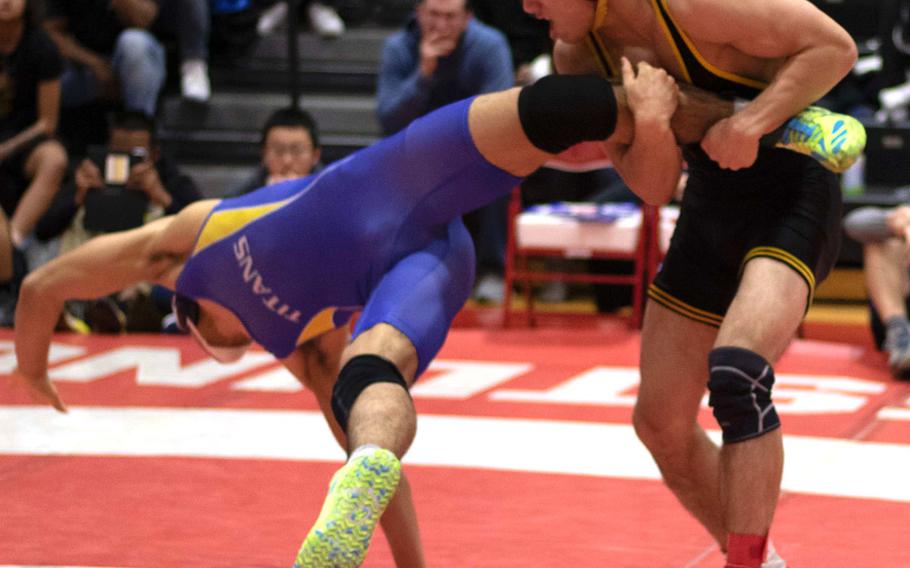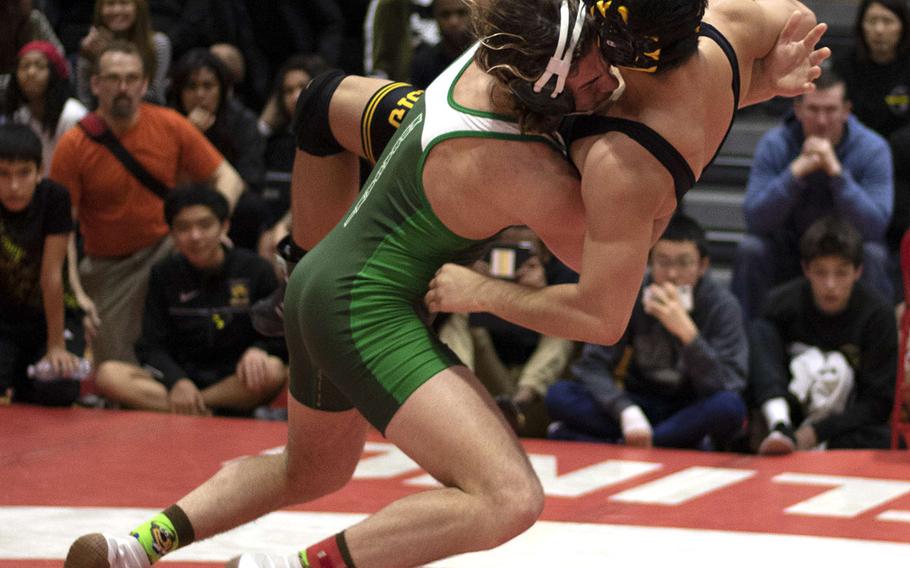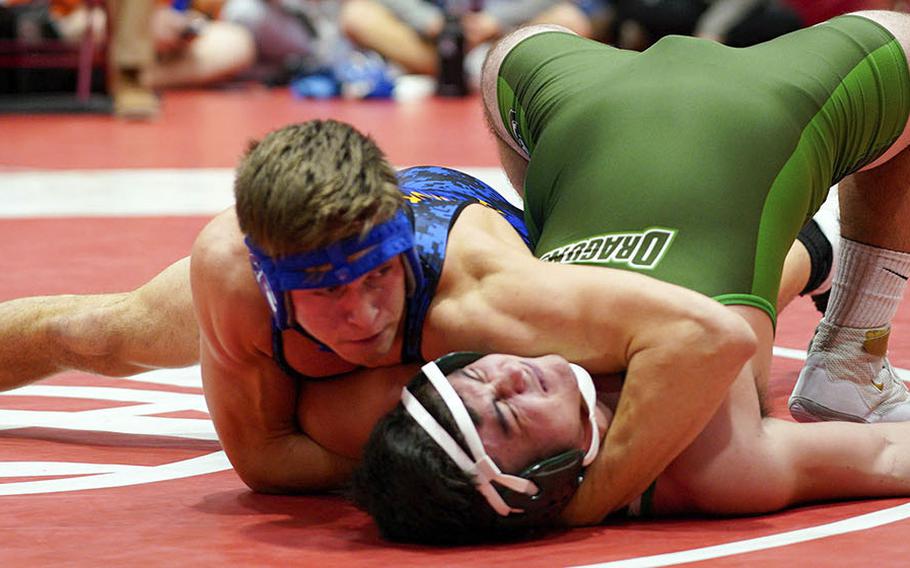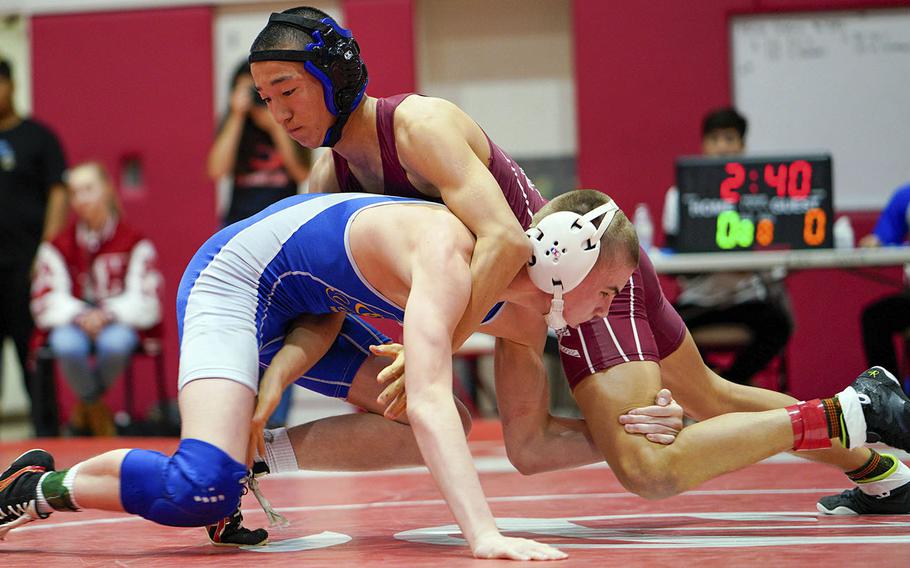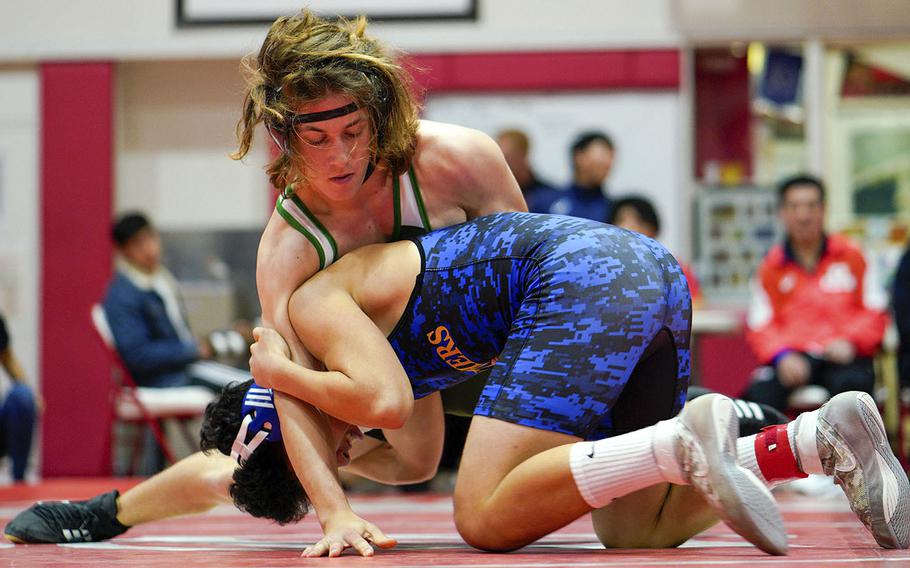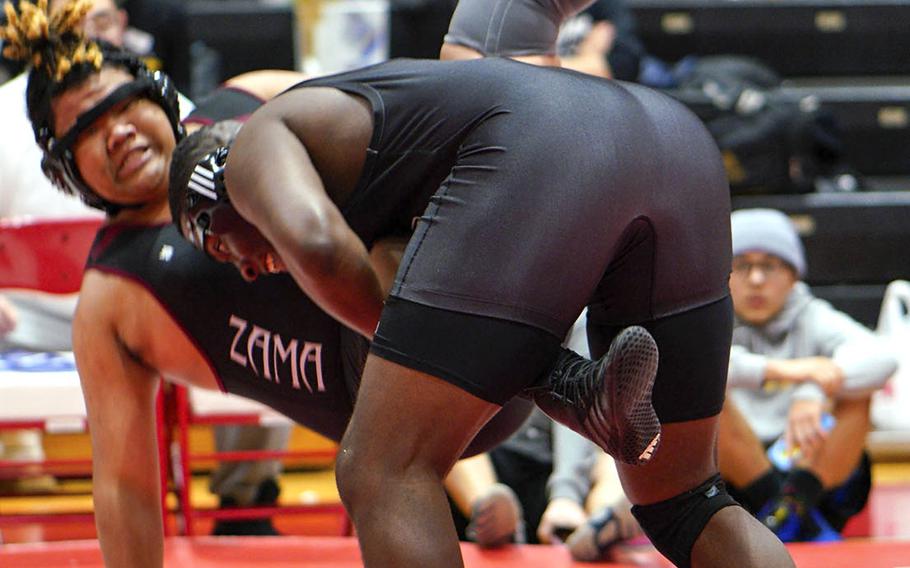 YOKOSUKA NAVAL BASE, Japan – With a meet-best four weight-class titles and two runner-up finishes, Kubasaki is looking like the wrestling power it once was.
Former Florida state champion Colin Nation led the way, pacing Kubasaki to 65 points and the team title in the 27th Nile C. Kinnick Invitational "Beast of the Far East" wrestling tournament.
The Dragons came in 15 points ahead of runner-up St. Mary's in the second of two in-season invitationals designed to prepare teams for next month's Far East tournament at Osan. Last year's champion, Shonan Military Academy, came in third with 46.
"What a fun tournament," said coach Brent Cook of Kubasaki, with 26 Far East meet titles to its credit, a DODEA-Pacific record for any team in any sport. Only two of those came in the last 10 years.
"What an awesome event. What a great opportunity to see the competition and all the excellent wrestlers," he said.
Nation disposed of American School In Japan's Liam Kell at 180 pounds.
Kubasaki teammate Nicholaz Aguirre (101) beat Kadena's Mizuki Sato-Marsh; Vincent Rodriguez (115) was a winner over Christian Academy Japan's Joe Frazier, and Colin Lundberg (148) dispatched Yokota's Joey DeGrella.
Each of the winners echoed Cook's sentiment that the Dragons accomplished what they set out to do.
"We did what we planned on doing," Nation said, adding that the competition compared favorably to what he was used to in Florida. "As a team, it definitely is exciting to say the least."
"I think we're a force to be reckoned with," Lundberg said. "We practice and work harder than any other team. I think it's pretty cool."
Not all went well for the Dragons, however. Reigning Far East 215-pound champion Haydn Peterson suffered a pinfall upset at the hands of Yokota's Austin Fisher.
"I'm glad I could see myself improve over the years since I first got here, to go from not ranked to first at 'Beast,' Fisher said. "I hope I can keep in shape and have some good matches" at Far East.
Another Kubasaki Far East champion, Jaylan Mayers, returned after a long injury absence, but didn't make it out of the third round at 129.
Two-time reigning Far East heavyweight champion Marshall China, a senior, of Matthew C. Perry continued feasting on Zama wrestlers, on Saturday dispatching Desmond Martin by pin.
With China's wrestling career in the twilight, he says he's looking ahead to team goals as well as individual.
"To get a team banner, mainly; that's what I want to get before I leave," China said of a Far East Division II team title.
Other victors at "Beast" included reigning Far East Outstanding Wrestler Rin Zoot of ASIJ. Wrestling at 158, he scored a technical fall over St. Mary's Warren Koslow.
Another two-time Far East champion, Eiji Kasahara of St. Mary's, prevailed at 129 pounds, but it took a full six minutes and a 4-2 decision over Zoot's brother, Take.
Above all else, Cook said his Dragons have a good grasp on what they need to do to continue preparing for Far East, scheduled for Feb. 13-15 at Osan Air Base.
"We know what we need to work on and will do our best in the next couple of weeks to improve," Cook said.