Kubasaki avenges first loss with second New Year Classic title
by
Dave Ornauer
December 19, 2010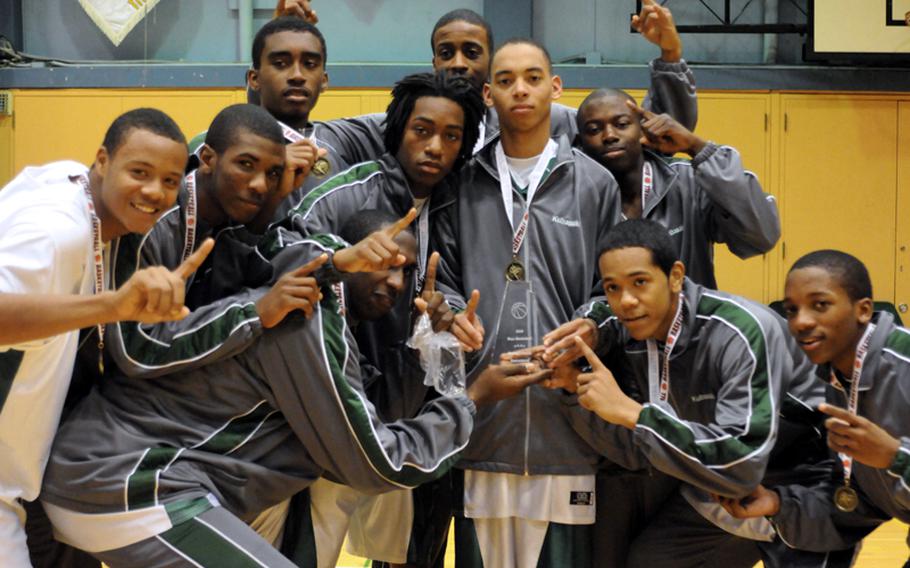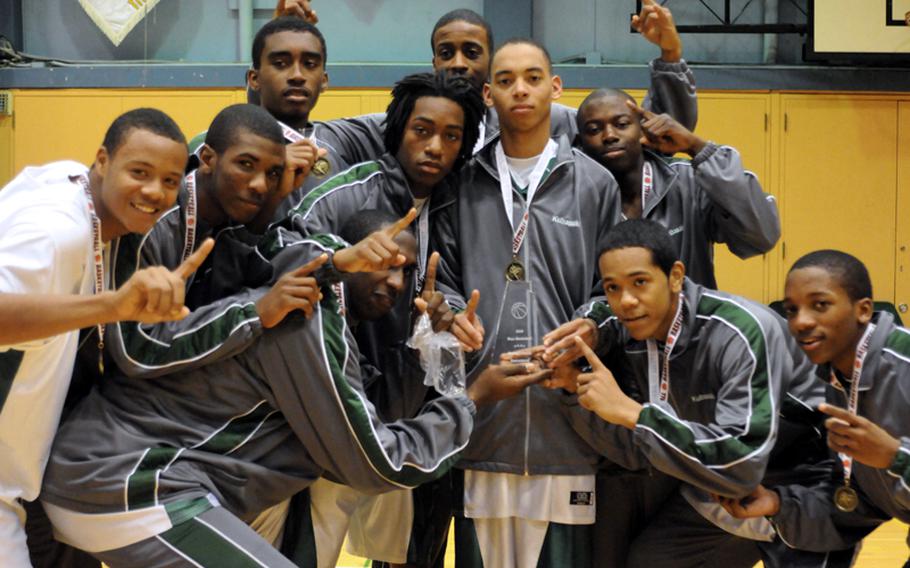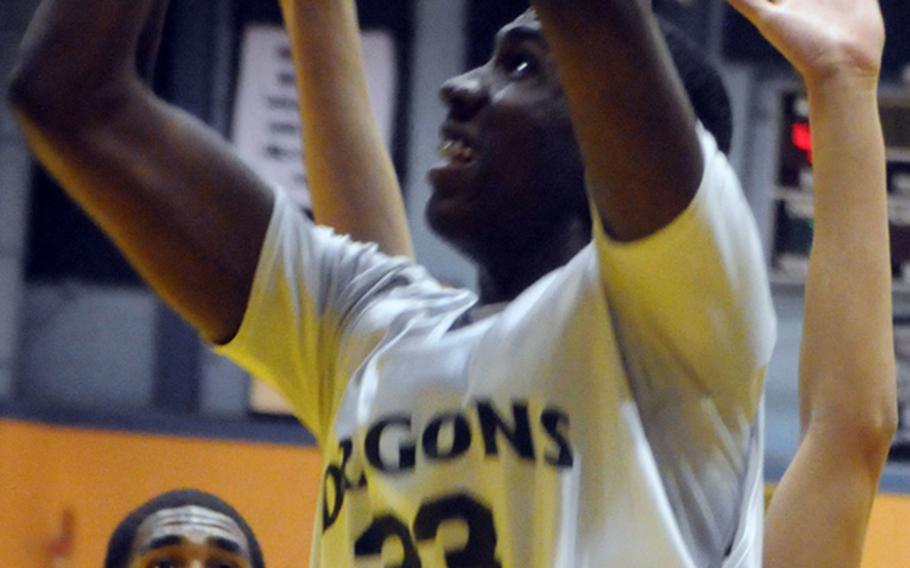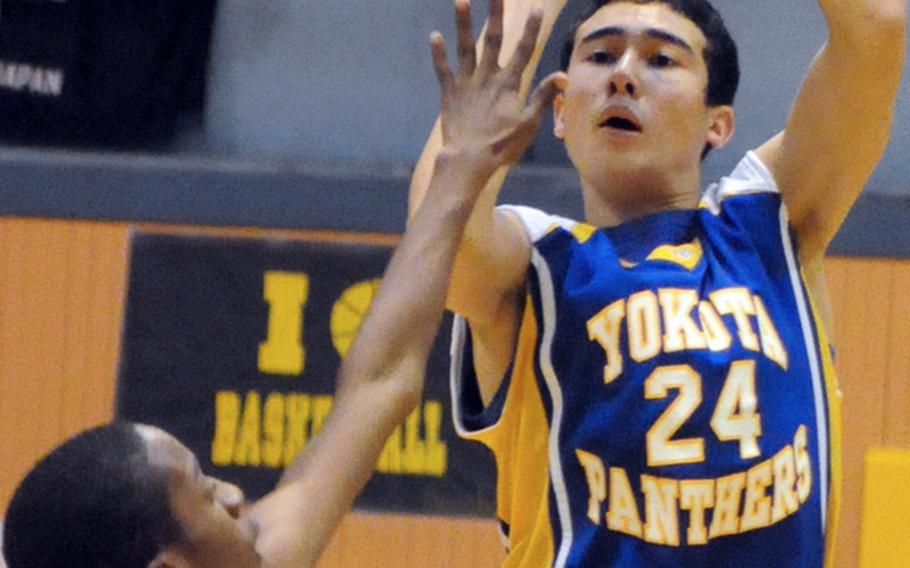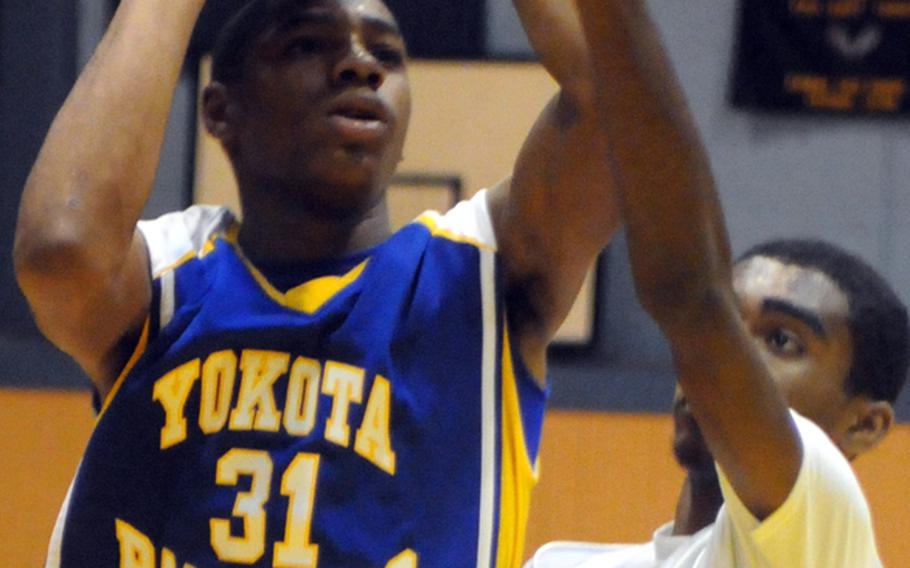 TOKYO – Yokota had destroyed Kubasaki's dream of an unbeaten season just the day before. On Sunday, the Dragons paid back the Panthers by capturing their second New Year Classic high school basketball tournament title at Yokota's expense.
Kentrell Key scored 17 points, including a pair of two-handed monster dunks, and Kubasaki's defense held Yokota's high-scoring guard Warren Manegan to five points in the first three quarters of the Dragons' 58-39 romp over the Panthers in Sunday's final.
"We're elated," said Kubasaki coach Jon Fick, whose Dragons also won this tournament three seasons ago when it was played at Yokota.
"Give all the credit in the world to these guys. The work, the effort they put in. This is a great tournament; there's a lot of good, different competition, and we're so happy we could come here and play seven games and … win the championship, because it was not easy."
Kubasaki had steamrolled most of its opponents en route to winning its first 16 games, but in Saturday's pool-play game came up against Manegan, who netted 21 points as Yokota edged Kubasaki 52-51.
As was the case Saturday when Kubasaki raced to a 19-5 lead, the Dragons got six first-quarter points from Ryan Jackson and burst ahead 13-6. This time, the script changed and no comeback was in the offing.
On Saturday, "Warren reminded us how good he was," Fick said, crediting bench guards B.J. Simmons and Cartes Shelton for doing "an excellent job of guarding Warren. And Ryan Jackson had a phenomenal tournament. He was a key to our success."
"Their (Kubasaki) halfcourt defense was fantastic," said coach Tim Pujol, whose Panthers played in their third New Year Classic final; they won the third Classic in December 2008 at Yokosuka Naval Base.
"Our halfcourt offensive execution wasn't good enough and we didn't get much in transition," Pujol said. "We just didn't do a good job with our offensive teamwork."
Jackson scored Kubasaki's first two buckets and Yokota was held without a point in the first 3:10. Steadily, the Dragons increased the margin, with Key scoring nine of his points in the third quarter. Brandon Crawford's three-point play with 3:02 left gave the Dragons their biggest lead, 52-31.
Manegan came alive with seven fourth-quarter points, but it was too little, too late. "Obviously, we need to get more production out of him, but that's the collective effort of the five guys who are on the court at the time," Pujol said.